Lost Creek Lake and Reports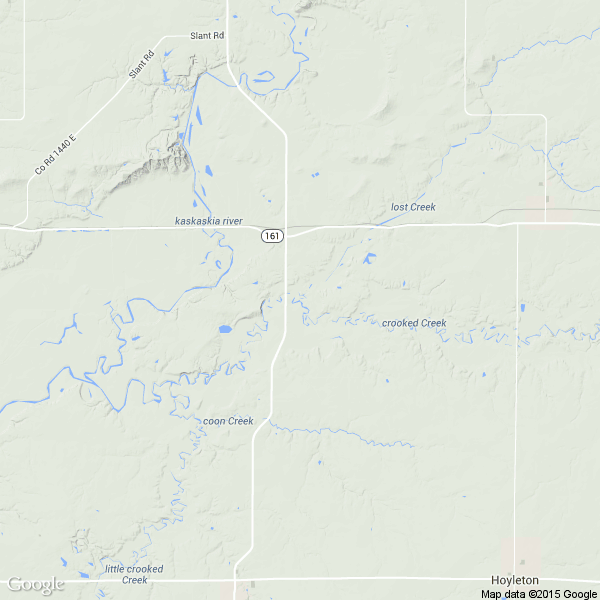 Click for Navionics/Google interactive map
Wednesday, Dec 6


Wednesday, October 14th, 2009
Water Temp: 60

Water Clarity: Clear (4+ foot visibility)

Report: I love spots but hope they dont take over and just have tons of dinks like shasta...I also have to say I have caught some smallmouth out of kellys slough about ten in all and Im sure thats not all of them, I dont know how long they have been in there, but a few of the ones I caught were right at 2lbs. They are talking about removing Gold Ray Dam, wonder if the smallmouth will take over the Rogue like they did the Umpqua
City: medford
Thursday, September 24th, 2009
Water Temp: 70

Water Clarity: Muddy (0-2 foot visibility)

Report: after some second thought i agree with you guys that used to be a great largemouth lake and it is on a recovery but im sorry to say those spots are going to be almost impossibleto control i know the main population that i have gotten have all been within a few hundred yards of the marina.
City: cp
Friday, September 18th, 2009
Water Temp: 69

Water Clarity: Stained (2-4 foot visibility)

Report: anyone know a good bass club around southern oregon that has room for a co-angler. will try to fish all tournaments i can make it to.
City: centrla point

Tips: i have experience on shasta irongate hyatt lost creek howard lake of the woods emigrant and almost all of the other local lake around southern oregon.im almost 16 so by tournaments i can make it to i mean that my mom can drive me to.

Water Temp: 67-69

Water Clarity: Stained (2-4 foot visibility)

Report: i was thinking the same thing benny but unfortunately spots are gonna be incredibly hard to control it 1st started out about a year ago when i caught my first lost creek spot around the main launch and the marina since then i have gotten two or three more in the same general area and they are showing up more and more i heard of one adult fish so far about a pound or so being weighed in in a local club tournament im not sure wich club.but it may be too late if there are adult spots already in the lake.
City: central point

Tips: anyone know a bass club around southern oregon that have a lot of boaters without co_anglers to fish the back if so write a report im interested in joining a local club ive been a member of klamath falls for the last few years and am going to join two clubs next year.
Thursday, August 7th, 2008
Water Temp: 72 to77

Water Clarity: Stained (2-4 foot visibility)

Report: 4 days at lost creek lots of small mouth dinks with a few pushing a lb . the trout were good up in the arm past payton bridge we cought lots to 17 in
City: medford
Sunday, July 6th, 2008
Water Temp: 72

Water Clarity: Clear (4+ foot visibility)

Report: fished from 6:30pm to 10:30pm quite a few dinks, went to deeper water structure and got a 3.1, 3.8 and a 2.5 smallie, one on buzzbait others on big spinnerbait.
City: mdfrd
Monday, June 2nd, 2008
Water Clarity: Muddy (0-2 foot visibility)

Report: Has anybody been up to lost creek lately? I would like to know how the bite is before i spend 100$ of gas. Thanks
City: medford
Wednesday, November 14th, 2007
Water Temp: 58 - 78

Water Clarity: Stained (2-4 foot visibility)

Report: (NOTE: Lost Creek is incorrect above!!! I had to select something in order to get this posted to your site!!! --- Lost River and Topsy Reservoir in Oregon are not available in your list!!! Please note and add them.)

Hello All! I just stumbled on this Web Site, and thought I would share the two places that I have had bass fishing success in Oregon.

Recently, I have fished Craine Prairie Reservoir, just southwest of Bend, OR. I have caught 4 & 5 lb. bass out of this lake, and many other people I know have taken 6 to 8 lb. fish, too. Personally, I like to use only top water plugs - I'm a sport fisherman, not a meat fisherman - and I love to see the fish hit at the surface!

Previously, I lived in Klamath Falls, OR and fished a warm water river called, Lost River. It is primarily used for feeding the farms and ranches with irrigation water. This river runs through the Klamath Basin, the Langell Valley, the Poe Valley, etc. There is a small dam on the Lost River, in the Klamath Basin, that provides a nice "lake-like" area to fish for largemouth. Our family has taken a lot of bass out of this little area, and many big bass as well.

I caught the "undocumented" Oregon state record for largemouth out of Lost River - an 11 lb. bass - back in 1980. I never turned it in for credit! We just didn't want everyone and their brother showing up at our special fishing spots. We have caught many 8 pounders, 6 pounders, too. In general you can expect 3 pounds to 5 pounds as the norm.

Previously, my family and I have kept this place a secret to ourselves, in the state of Oregon, just because we didn't want everyone in Northern California or Oregon to show up.

I am now in my 50s and live in the Portland area, and would like to see more people in Oregon enjoying the growing bass fishery in our beautiful state.

So, if anyone is in that area, they should give Lost River a try.

(Also, go to Topsy Reservoir, along the Klamath River, -- they have great bass fishing there, too!)

Regards,
- Mike Jones
City: Klamath Falls, OR

Tips: Be patient. I use topwater plugs, (Jitterbugs, Hula Poppers, Bass-O-Renos, etc.) Cast to shorelines with tree overhangs, look for points, or underwater structure near deep holes. Fish early in the morning, or in the evening hours. Be patient and let the plug sit after the cast. Twitch it. Then, a slow, lazy retrieve. Stop the retrieve at times. Then start again. Try a fast retrieve, too, to change things up.

Also, try a black Slug-Go soft plastic - medium sized. Cast it and let it slowly sink. Twitch it. Then do your thing on the retrieve.

Good luck.
Monday, March 19th, 2007
Water Temp: ??

Water Clarity: Muddy (0-2 foot visibility)

Report: Just testing this page to see if it actually works yet..Heard some spots have been reported hear? Any comments? This lake needs something to make it worth while..
City: medford
Saturday, August 26th, 2006
Water Temp: 68-72

Water Clarity: Stained (2-4 foot visibility)

Report: Took my Dad and brother in law out on Saturday. Fishing was slow. We did manage to catch a few fish on the split shotted platics and carolina rigged plastics. I also caught several fish on crawdad colored cranks and one on a popper. Most fish were in the shade on the steeper banks. Looking forward to the fall bit up here!!!!

John
City: Medford
Tuesday, March 28th, 2006
Water Temp: 48

Water Clarity: Clear (4+ foot visibility)

Report: Found many on graph, started with jerkbait and caught 2, to bad they were trout. Found many schools but couldnt get them to hit, holding in about 20-25ft, wish I knew how to rig the drop shot
City: medford

Tips: should be good if it stops rainin
Tuesday, May 17th, 2005
Water Temp: 60

Water Clarity: Clear (4+ foot visibility)

Report: fished both last sun and mon caught a few in coves on worms nothing of any size. I'ved only fished this lake a few times so could use any advice so thanks if you have anything
City: midland or

Water Temp: 60

Water Clarity: Clear (4+ foot visibility)

Report: fished both last sun and mon caught a few in coves on worms nothing of any size. I'ved only fished this lake a few times so could use any advice so thanks if you have anything
City: midland or
Saturday, March 19th, 2005
Water Clarity: Muddy (0-2 foot visibility)

Report: test
Date Unknown
Water Clarity: Muddy (0-2 foot visibility)

Report: thanks for the info Colby.i kinda like the idea of spots in lost creek, might give us something to fish for in the winter.

Water Temp: ?

Water Clarity: Muddy (0-2 foot visibility)

Report: Hey.... Doesn't anyone use these pages anymore? I've got friends coming up from California and would like to take them fishing for a few days and would like to hear from anyone that has done any fishing lately..... How about leaving a few lines and sharing the info..........
City: Willaims, OR

Water Temp: ?

Water Clarity: Muddy (0-2 foot visibility)

Report: Does anybody fish Lost Creek anymore? I would like to know how it is before i drop $100 to fish it. Thanks
City: medford