Owyhee Lake and Reports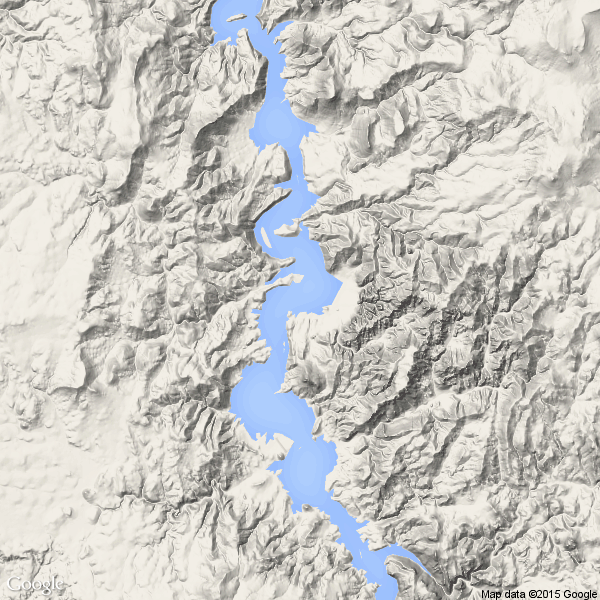 Click for Navionics/Google interactive map
Sunday, April 5th, 2009
Water Temp: 38 to 46

Water Clarity: Muddy (0-2 foot visibility)

Report: 3 bass on jerk bait 3 on a grub 5 crappies got windy in the afternoon all fish were got closer to the dam in the colder water
City: boise
Tuesday, September 30th, 2008
Water Temp: 63-56

Water Clarity: Clear (4+ foot visibility)

Report: We fished several Mondays & Tuesdays. We got bass every time, most in the 2-3 lb range. Some days only 10 other days close to 100. We were trolling crank baits around 10' deep, in 20-30' deep water at around 2 mph.

Tips: Orange or yellow or gold one day it was blue.
Tuesday, May 20th, 2008
Water Temp: 58

Water Clarity: Stained (2-4 foot visibility)

Report: Stayed at Owyhee for nearly a week, fishing was decent hard to get any of size to bite but, it seemed while we were there some of the Lm were moving into the shallows and weeds although it was still fairly slow, probably due to the temp.
City: Klamath Falls Or.
Friday, November 19th, 2004
Water Clarity: Muddy (0-2 foot visibility)

Report: Hey,you guys please submit your reports. I don't care what you have to say just tell us something!!! If the fishing sucked than tell us what didn't work. If you just killed 'em and the fishing was great than share the wealth. I know that this site can work, my friends and I used it for years down in California. So, please spare alittle of your time and tell the rest of us whats going on out on the water. Post your tournement score brag about big fish you caught, I don't care just submit a report, please.
Thank you and good fishing. THANK YOU Sweet William finnaly some one who knows what I'm talking about!!!!!!!!!!!!!!!!!!!!
Monday, June 9th, 2003
Water Temp: 68

Water Clarity: Stained (2-4 foot visibility)

Report: Fishing much better this year than last. Fish were o the beds and active. I caught 30 ish irst day, 20 smallmouth and 10 largemouth with largest LM 5 lbs. Caught most ish in back o coves wherever a ew rocks came out into the water. Best lure was a 5" Senko. 2nd day I only ished hal a day. Caught 13 with largest an 8 lb emale in back o cove on rocks on a Senko. Saw lots o 5 inch bass. Must have had a good spawn last year. Lake was way down or this time o year. Looked like this year's spawn is also ok. Lots o nice crappie to 1 lb. Best size crappie I have seen here in a while. Why don't you Oregon people use this sight? SAme sight that we have in Caliornia and it is going gang-busters.
City: Alalmo, CA
Sunday, June 9th, 2002
Water Temp: 60 to 70

Water Clarity: Stained (2-4 foot visibility)

Report: Fished Owyhee 2 days, caught a total o 25 bass. It was a very strange trip. O the 25 bass 20 were 1 lb. I also caught one 2 lber,one 3 lbs, one 5 lbs, one 7 lbs and one 8 lbs. Feast or amine. All ish were caught in less than 10 eet o water. Where are all the middle weights? I am assuming that several years o spawn were let high and dry. When I was there the lake was down over 30 eet and was dropping at a rate o one oot a day. Fish all appear to have inished their spawn so hopeully this spawn took. I did see some 6 inch bass and had lots o strikes rom small ish (less than 12 inches). Caught most ish on Senkos, however 2 largest came on a surace plug and a crank bait. Fish were on rock tumbles on the main lake or near points that bottomed out at 10 eet. THese ish came rom middle lake. I caught nothing at upper end. Lots o algae in the water. I hope Oregon gets its act together. It is such a neat lake when ull.
City: Alamo, CA
Friday, September 15th, 2000
Water Temp: 64

Water Clarity: Clear (4+ foot visibility)

Report: Fishing on Saturday, 9/9/00, was very tempermental. Bite came on about 11 AM and lasted about an hour. Took 4 (3 Smallies, 1 Largemouth) in the 2+ lb range. All ish came in water range rom 10 to 20 eet. Bite was either very subtle or like a locamotive. Wind was 25+ MPH gusting to 40 MPH
City: Oak Harbor

Tips: Water was very clear. Used dark colors moving slowly.