Cuyamaca Lake and Reports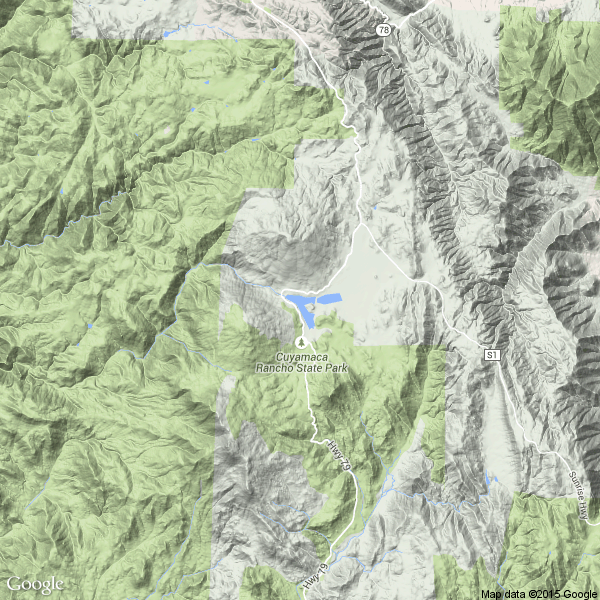 Click for Navionics/Google interactive map
Saturday, Sep 23


Saturday, May 19th, 2007
Water Temp: 64 degrees

Water Clarity: Clear (4+ foot visibility)

Report: Curlew Lake near Republic, Washington. Unlimited catch opportunities of Large Mouth running 6-8". No big fish, mostly because of very inclement and constantly changing weather.
City: Ridgefield

Tips: Worms, real or artificial, casted right to shoreline with slow, constant retrieve.
Tuesday, April 18th, 2006
Water Temp: ?????

Water Clarity: Muddy (0-2 foot visibility)

Report: IS THIS LAKE STILL OPEN? hAVENT FISHED THEIR IN 20 YEARS.
City: ESCONDIDO
Friday, February 10th, 2006
Water Clarity: Muddy (0-2 foot visibility)

Report: I fished here for 3 years before I bought my bass boat. I have caught fish bass to 8lbs, but many 3-6lbs on occassion. this lake has one problem and that is the people who keep the bass, I have seen people put 10lb bass on a stringer there, ugh!!@! two colors work real well, green and purple, after that black is my next choice. spinner baits white and chart/white
along the dam is a good choice this time of the year, use heavy tackle, the chance of a large 15lb+ striper is possible (I've witnessed this)
For plastics I always liked robo worms, yamamoto spider grubs (fished on a 3/8 oz football jig head) senkos (better in march-june)drop shotting can be good around the "hump" there is an underwater hump about 150 yds out from the ramp going towards the dam. I have one secret lure I never left home without, most people I ever told laughed and thought I was full of it, a chrome/blue kastmaster! when you see shad on the surface or any kind of surface action throw that kastmaster through it, I caught many, many bass on it, and still use it to this day to catch bass on the delta.
City: antioch
Wednesday, April 27th, 2005
Water Temp: vmANtMwkQML

Water Clarity: Stained (2-4 foot visibility)

Report: muRmnX <a href="http://npwnyohqyjxa.com/">npwnyohqyjxa</a>, [url=http://xdytpzajtrcx.com/]xdytpzajtrcx[/url], [link=http://tzlqcefzgwzl.com/]tzlqcefzgwzl[/link], http://xspjjyjzkyqw.com/
City: NkGaafnCO

Tips: muRmnX <a href="http://npwnyohqyjxa.com/">npwnyohqyjxa</a>, [url=http://xdytpzajtrcx.com/]xdytpzajtrcx[/url], [link=http://tzlqcefzgwzl.com/]tzlqcefzgwzl[/link], http://xspjjyjzkyqw.com/