Castaic Lake and Reports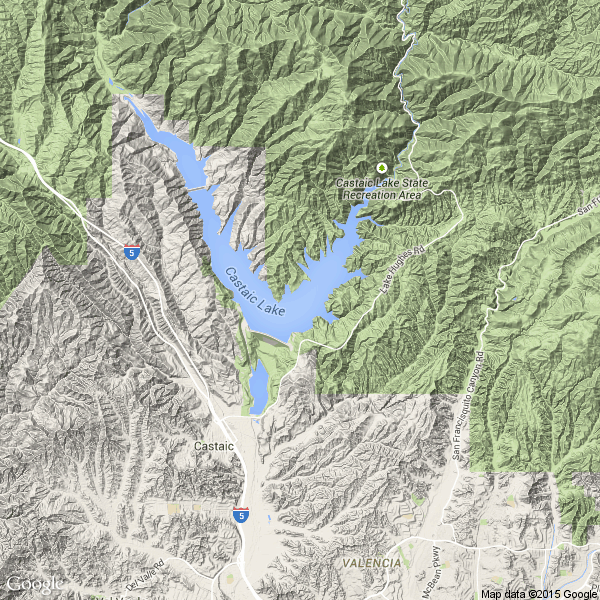 Click for Navionics/Google interactive map
Friday, Dec 8


Tuesday, May 9th, 2023
Report: by callwakeup » Tue May 09, 2023 4:45 pm

fished Castaic today for the 1st time this year. For me the bite was moderate and all fish caught in 15 to 20' and the bait needed to be glued to the bottom with the slowest crawl.
I didnt see any fish up shallow and no signs of beds. My question -- did the spawn here already occur and the bulk is done - or did all this cold rain and new water push the spawn back and it hasn't really started yet?
Monday, August 30th, 2021
Report: SACRAMENTO, Calif. – The California Department of Water Resources (DWR) will begin implementing additional boating requirements at Castaic Lake in Los Angeles County due to the recent discovery of invasive quagga mussels.

The discovery of quagga mussels means DWR must implement measures to prevent their spread, including requiring boats to be inspected and drained upon leaving Castaic Lake and Castaic Lagoon. While mussels have not been detected to date in Castaic Lagoon, they are presumed to be present since the lagoon receives water from Castaic Lake.

DWR and California Department of Fish and Wildlife (CDFW) staff discovered two quagga mussel shells on August 17, 2021, at Castaic Lake. Earlier in the month, a park visitor reported finding a live mussel in the lake. DWR and CDFW have not detected larval "veliger" stage mussels in Castaic Lake during routine monitoring. CDFW and DWR plan to continue monitoring Castaic Lake and Lagoon, and plan to increase monitoring in the Lagoon and Castaic Creek.

Quagga mussels, which are small, non-native freshwater mollusks, were first discovered in the Colorado River and in California in 2007. In 2016, they were found in Pyramid Lake, the Angeles Tunnel, and Elderberry Forebay. The mussels can be a threat to California's native species and can clog water systems, colonize hard surfaces, alter food webs in ecosystems, and damage boat engines.

Boats are required to be inspected by the Los Angeles County Department of Parks and Recreation before leaving Castaic Lake and all water must be drained from outboards, bilges, live-wells, ballast tanks, bait buckets and any other areas containing lake water. Boats must still pass an entrance inspection and be clean, drained, and dry to be allowed to launch. Entrance inspections are still required because they prevent additional invasive species introductions.

Boats departing Castaic Lake will receive a tag indicating they were last used in a waterbody containing mussels. Tags will allow entry of boats at Pyramid and Castaic lakes without having to be reinspected since both lakes are classified as infested with quagga mussels. After boating in an infested lake, boat owners may experience restrictions or extended dry out periods before visiting another waterbody. Boaters are advised to contact the waterbody destination to be informed of any inspection requirements before their arrival.

Transportation or possession of live or dead quagga mussels, including water that may contain their microscopic larvae, is a violation of Fish and Game Code 2301 and CDFW has authority to take enforcement action.

For additional boat cleaning guidelines, go to A Guide to Cleaning Boats (ca.gov) or DWR's Quagga Mussels: Clean, Drain, and Dry video.
Monday, November 11th, 2019
Water Temp: 60

Water Clarity: Clear (4+ foot visibility)

Report: National Bass West Opener Video: Congratulations to Bill Siemantel and Ron Thompson on their victory! https://youtu.be/RU7bX5-A6R0

Tips: Kindness to others and patience!
Thursday, December 20th, 2018
Water Temp: 54

Water Clarity: Clear (4+ foot visibility)

Report: Don Iovino and I got out on the lake for an opportunity to get to know each other. Don taught me his reaper rig, or what he calls "Split Shotting". I threw the rig all day with the intent to step out of my comfort zone. Don hooked into a small keeper on the first stop before I could get my line wet. We picked up 6 fish with 5 keepers. Don taught me a lot. I tried to shortcut the rig and it didn't work too well. Don knows his stuff. He also updated my graphs. You can see it all here: https://youtu.be/nerW-nCezdA
Friday, February 3rd, 2017
Report: MikeR » Thu Feb 02, 2017 1:21 pm

Meanwhile......Castaic is filling up. They turned the spigot on and haven't stopped for over a month. Filling it with water that goes through, and was stored in, two quagga infested lakes( Pyramid and Elderberry), and emptying Folsum at the same time. Just kidding about Folsum, but the water apparently comes from Folsum and they have been dumping water at Folsum to where it is now at 40%. All the lakes up North are in "dump mode", dumping water in anticipation of the upcoming snow melt and to maintain control of the water so as to prevent flooding I guess.

I'm just glad to see water as most of us are. It will take a while for the lakes and fish to recover but at least most of the lakes will be fine. Casitas is still a concern. We still have almost 2 more months of the "rainy season" and Casitas could get enough to add another year to the 4 years the experts say is left.

Mike
Saturday, March 12th, 2016
Water Temp: low 60s in most of the coves

Water Clarity: Muddy (0-2 foot visibility)

Report: Bite is really picking up on jerkbaits and deeper crankbaits running from 5 feet to 12 feet. Plastics seemed useless for the morning bite. Couple short hits on green with red flake worms. Fished Mar 3rd and picked up 9 averaging around 2 pounds and Mar 10th picking up 14 with little larger females showing up.

Tips: Used Strike King KVD deep diver jerkbaits and Spro Rock Crawlers seemed to be the ticket for the last few trips.
Tuesday, January 15th, 2013
Water Clarity: Muddy (0-2 foot visibility)

Report: i fished on shore fishing slow ,its a nice lake but it was unbelievable the amount of garbage on shore there was fishing line every five feet there was plastic bags cans bottles.You people that throw fishing line on shore kills birds and other small animals i have never seen a shore line with so much garbage ,fishermen take pride of your lake and clean up after your self. I have been there three times and it sad to see people are such slobs. Please enjoy your lakes and keep them clean .
City: bayarea
Wednesday, May 18th, 2011
Water Temp: 66-67

Water Clarity: Clear (4+ foot visibility)

Report: Water is cold but stable, strong cold north winds the past few days have the bite off. Still managed 12-15 keepers up to 2.5lbs, Monday the 16th was much better with the best 5 going 15-16lbs with the biggest being a 4.5lb.

Fish in just about every stage, water is stained.
City: Los Angeles, CA

Tips: It's still spring time with a cold front, cover water, look for the active fish. One here, one there right now.
Saturday, June 19th, 2010
Water Temp: 75

Water Clarity: Stained (2-4 foot visibility)

Report: CRANK FIRST HOUR AM,THEN GO TO DROP SHOT POINTS, 4.5 PEOPLES FAT BODY AND JIGS,BITE SLOWS AROUND10:30,PICKS UP AGAIN AROUND 2:30,SAME AS ABOVE,LOTS OF 1.5-2.5,BETTER FISH ON CRANKS AND JIGS,LOTS OF FISH ON DROP SHOT,TIGHT TO BANK TO 5FT
City: LA CANADA

Tips: CRANK WALLS AM,THEN DROP SHOT (SLOW),LEDGES AND POINTS,SAME WITH JIGS UP TIGHT TO 5FT
Saturday, April 24th, 2010
Water Temp: ?

Water Clarity: Clear (4+ foot visibility)

Report: went with my fishn partner, my dad and had a fun day. started out quick, but ended slow. we managed 9 fish from 2 to 3 lbs water was really clear 15' or more. one of the bigger fish was a fat smallie , first one we ever caughtr in 20 years of fishn castaic.couldnt get any reaction strikes.
City: tehachapi

Tips: splitshotn and texas rig oxblood and blue smoke
Saturday, October 24th, 2009
Water Temp: 67-69

Water Clarity: Clear (4+ foot visibility)

Report: Day started great with both stripers and large mouths blowing up on shad in the elizabeth arm
hit a 2.05 large mouth then a schoolie striper
around 8 the wind picked up and the blowups stopped
only managed one more keeper large mouth in 48 foot of water.
City: Taft

Tips: throw top water and lv 500's on the blowups then look deep with hula grubs and drop shoot.
Tuesday, August 18th, 2009
Water Temp: 78

Water Clarity: Clear (4+ foot visibility)

Report: Got out a little late yesterday, quite a few boils in the Taylor Spur area, my buddy caught a small striper in one of the boils. Tough bite on largemouth, back at it earlier in the morning next week.
City: Simi Valley, CA
Saturday, August 1st, 2009
Water Temp: 79

Water Clarity: Clear (4+ foot visibility)

Report: fished the moon light fishing event with my dad and we caght about 20 best five 16 lbs. with a 5 pounder. a fun night.
City: tehachapi
Wednesday, June 17th, 2009
Water Temp: 66-68

Water Clarity: Clear (4+ foot visibility)

Report: The 2009 Police and Fire games were held on 06/16/09-06/17/09.

Winning weights for the indiviual event on 06/16/09 were first place 13.95 lbs, second Place 12.98 lbs and third place 11.53 lbs

Winning wieghts for the team event held 06/17/09 were first place 14.36 lbs, second place 14.17 lbs and third place 14.01 lbs.

There was also 1 smallie that was weighed in!!!
City: Stockton

Tips: The early top water bite was good in the lake coves near the rocky shorelines. Also drop shotting 4" green worms and wacky rigged 4" inch worms worked well too. The shaky head also played a good roll. It's a tough lake, but the fish are there if you're fishing slow.
Sunday, June 14th, 2009
Water Temp: 66

Water Clarity: Clear (4+ foot visibility)

Report: Not wide open, but close. Dropshot worms and dart heads best, espcially in the afternoon when the fish seemed to suspend.

Tips: Dark colors worked best, since it was overcast.
Saturday, June 6th, 2009
Water Temp: 68-70

Water Clarity: Stained (2-4 foot visibility)

Report: Postspawn fish are eating everything.
Great time to go fishing.
City: los angeles

Tips: Plastics in first 15' of water.
Saturday, December 6th, 2008
Water Clarity: Stained (2-4 foot visibility)

Report: tourny this day lots of boats.Skinny bear shad eye drop shoted worked best in 15-30 ft of water.got only 2 bass all day but that was the norm for the tourny anglers also. 200 fish for 100 anglers this day.
City: glendale
Friday, August 15th, 2008
Water Clarity: Muddy (0-2 foot visibility)

Report: OUTSIDE POINTS,ALL DAY,4.5-6 IN ROBO,OX BLOOD-RED FLAKE,BABY BLUEGILL,DROP SHOT,DEAD STICK,15-35 FEET
City: LA CANADA

Tips: THROW OUT DEEP AND JUST LET IT SET,WATCH LINE
Friday, May 30th, 2008
Water Temp: 58

Water Clarity: Clear (4+ foot visibility)

Report: Aaron's Magic @ 8-12 feet, Bass to two pounds.
Breeze and wind disruptive at times.
City: Saugus
Saturday, May 24th, 2008
Water Temp: 66

Water Clarity: Clear (4+ foot visibility)

Report: Smaller fish on beds, bigger fish just now showing up, caught 12 in three hours, split shot 6" black curly tail, biggest was 7 1/2. 8:00 AM to 11:00 AM.
City: Castaic

Tips: Lower lake is slow, upper is wide open.