Silverwood Lake and Reports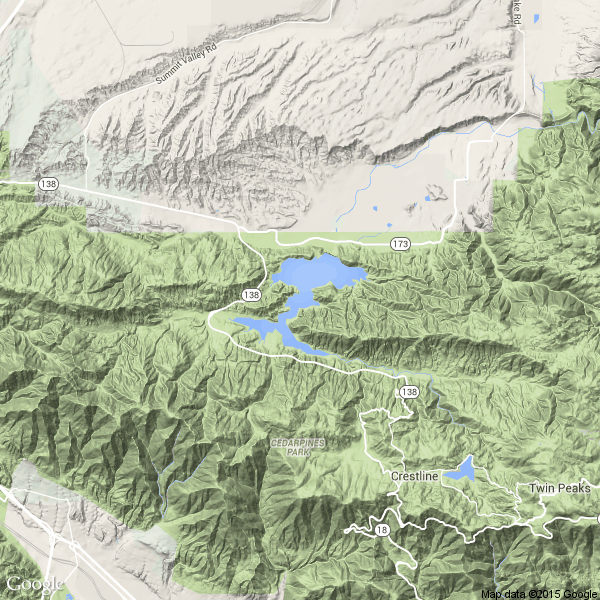 Click for Navionics/Google interactive map
Wednesday, Oct 4


Tuesday, May 31st, 2022
Report: by george » Tue May 31, 2022 1:55 pm

Silverwood was pretty good last week, We caught fish on a white/chartrues 1/2 oz spinnerbait early and late while wind was blowing, Also got em pretty good on a 1/8oz shaky head with a four inch green pumpkin black flake Senko on 10lb Flourocarbon right on the bank.
Keep moving until you find fish and go back through any area that you catch a few!

George
Monday, November 11th, 2019
Water Clarity: Clear (4+ foot visibility)

Report: Alex here with Silverwood Lake fish report for Sunday Nov 10th. Lots of trout being caught in Cleghorn area, with rumors of a 6 pound largie being landed. We fished from our yaks throwing big trout patterned swimbaits all day with out much luck. However as temperatures rose in the afternoon we spotted several largies cruising around the lake. Noe was able to stick this solid 3.2 pounder on an 8 inch glide bait.


For credit:
Name: Noe Sarmiento
Instagram & YouTube: @WeFollowRivers

Species: 3.2lb Largemouth Bass
Date: November 10th
Time: 1:30pm
Bait: 8 inch Glide Rainbow Trout
Wednesday, October 30th, 2019
Water Temp: 61

Water Clarity: Clear (4+ foot visibility)

Report: https://youtu.be/LtmR6orXYmE
Monday, April 18th, 2011
Water Temp: cool

Water Clarity: Clear (4+ foot visibility)

Report: Super clear water, still pretty cool. While the trout were active, the Bass were real lazy. Along nearly every bank I walked along I could spot at least one very good sized bass lingering in one spot. I hooked into a very nice 4 lb smallie along the south side of Cleghorn Cove using a 3/4 trout colored spoon. At parking lot 2 near the marina if you walk south along the swim beach back into a small hole, there is some floating debris. I drew out several largemouth from back there under logs with Senkos. in the center of hole it is deeper than it looks and they seem to be spotting their beds, but they are not real active
City: Delta, PA

Tips: Senkos for now, the water is real clear so keep them natural. Baby Bass, Salamander and trout colored is my recomendation. before 8 am on the banks and after 4pm in the coves. between 6pm and 9pm if you can get on some docks, Pig N Jig.
Tuesday, September 21st, 2010
Water Temp: 65

Water Clarity: Stained (2-4 foot visibility)

Report: got on the water alittle late about 830.the wind was already up and at times gusting pretty good.cleghorn was out of the question so decided to tube the marina area instead.we were able to duck out of the wind but only managed 1 dink bass on the dropshotted roboworm in arrons magic color. really an overall poor fishing day.
City: apple valley
Wednesday, August 18th, 2010
Water Temp: 67

Water Clarity: Stained (2-4 foot visibility)

Report: myself and j.mccloskey floattubed cleghorn. we were on the water by 730. the wind was up early but we both scratched up acouple each. the bass on drop shotted roboworms.the cats on nightcrawlers slow bounced.great water temps tough fishing and alot of unexperienced pwc users.
City: apple valley

Tips: in the summer get on the water early and get of early
Wednesday, October 15th, 2008
Water Temp: Warm

Water Clarity: Stained (2-4 foot visibility)

Report: Striper fishing has slowed down quite a bit over the past week.
Bass fishing good caught 15 bass. 10 on watermelon gold glitter and 5 on lemon punkin.
City: Hesperia

Tips: Were hitting Purple a few weeks earlier prior to the heat wave. This weekend they preferred watermelon gold glitter and lemon punkin.
Sunday, October 12th, 2008
Water Clarity: Muddy (0-2 foot visibility)

Report: Got to the lake about 8:00 am went to the dam and caught 3 bass about 2 to 3 lbs and 5 Stripers about 7 to 12lbs.All on Yum Bill Dance Sweet Cheeks Swimbait GOLD BLACK and PEARL /CHARTREUSE 5-1/2"6/0 HOOK1/2 OZ
City: San Bernardino

Tips: Swim it fast. The faster the better.
Friday, October 10th, 2008
Water Temp: 70

Water Clarity: Clear (4+ foot visibility)

Report: Caught 5 catfish 5-15lbs.All on Bill Dance Advantage Catfish Dip Bait.Great stuff.
City: Victorville

Tips: Cut your line and put a 26 in steal leader with a Pop-Up Fish-A-Noodle and a Weighted Treble Hook.You cant go wrong with this set up.
Saturday, November 17th, 2007
Water Temp: 60

Water Clarity: Clear (4+ foot visibility)

Report: Arrived here early and had the boat on the lake at 8:00am. Fished down by the dam. Hardly any wind today. Good fishing, boated 3 large Cats,
and 8 Stripers. Best bait was Anchovies. Stripers wee hitting in the top 10', Cats on the bottom. Very few boats out today, maybe 8 at the most plus a couple jet skis. Left lake at 3:00pm. Kids fishing at the launch ramp were getting nice sized trout (est. 1-2 pounds).
City: Apple Valley

Tips: Get here early! Bring your own bait to be on the safe side. Office/Tackle Store was closed when we came in to clean our fish, not sure if it was even open today.
Wednesday, May 30th, 2007
Water Temp: 66

Water Clarity: Clear (4+ foot visibility)

Report: Got out on the lake and started fishing by 8:20am. No wind. Fished down by the dam in 30' of water. Fished for Striped Bass. Best bait was Frozen Anchovies. Good Striper action, mostly smaller fish around 15", got some nicer fish around 18" and took a limit of these home for dinner. Got off the lake at Noon as the wind was really starting to come up.
City: Apple Valley

Tips: Plan on being off the lake by around Noon as the wind most always comes up, sometimes its rather hard to get your boat back on the trailer at the launch ramp due to the wind. Best to bring your own bait.
Tuesday, June 20th, 2006
Water Temp: 65-70

Water Clarity: Clear (4+ foot visibility)

Report: It was very windy. started of floating at cleghorn. caught 3 bass on a green sinko could have done alot better if there was less wind.
City: Sn Bdno

Tips: fish slow with anything plastic
Saturday, May 20th, 2006
Water Temp: 68+

Water Clarity: Muddy (0-2 foot visibility)

Report: Ventura Bass club went to try the lake on Saturday - a two hour drive - Wow - There was another local club there - bunch of nice guys - and a cash tournament - Let me tell you bumper to bumper - A lot boats for that small of lake - Me and partner took off and we went straight to the left out of the marina - started throwing white spinnerbaits - three fish by 7 - two were in 4ft the other was over a rock pile - in about 10ft - Slow rolled it - Caught a bunch of shorts - but by 730 every point on the lake had three boats on it and the bite was shut down - By lunch we were back by the marina shaking and dropshotting - 20+ of water - Watched one guy from the other club and just mirrored what he was doing - He had fish flying out of the water - Found a couple rock piles landed two more - Had a total weight of 7.14 and took 2nd in the club - Nice lake just a litle small for as many boats that were out there.
City: OakView

Tips: Whit spinnerbait till 8 or so - THe shaking rock piles with oxblood.
Saturday, October 22nd, 2005
Water Temp: 67

Water Clarity: Clear (4+ foot visibility)

Report: SOCB had a tourney. The bite was tough. Everyone had trouble getting keepers. There were quite a few dinks caught, but after the AM bite, the wind just never came up, and so no fish turned on for the afternoon bite. So it was a beautiful day and hot with only a light breeze. Needles to say, both Brian and I were depending on the wind for our prefish patterns (jerkbaits, spinners and rip baits). I had also found alot of fish stacked out deep on the secondary points with big bait balls. The low pressure and rain must have changed that, becouse they weren't there. The water had come up 5 feet or so, so the grass wasn't matted like before, so the frog bite wasn't there. Great day with bad fishing.

Tips: Most fish caught early on main points shallow on cranks, shallow jerk baits and drop shot before 9:00. From then it was just scratch with drop shot and split shot.
Tuesday, October 4th, 2005
Water Clarity: Muddy (0-2 foot visibility)

Report: TO Trent Flamer Report I Have Your URL Adress Little Girl!!!! I Walk The Walk And Your A Zero !!!! I Dont Read The Rules I Make Them Everybody Knows Your A scared Little Girl With A Spoon In Your Hand. Topwater All Day Will Beat Your Little SpoonFed Rats Ask Your Mother Little Girl. Give Your Real Name Little Girl
Sunday, August 28th, 2005
Water Temp: 75-79 degrees

Water Clarity: Clear (4+ foot visibility)

Report: The Striped bass are eating the new Z-Plug #400 in the green shad pattern,Also the topwater action is going strong in the morning and evening.
City: Alta Loma ca.

Tips: Be quiet when the fish boil on top. The water activity(jet skis)ETC. will have a big affect on the boils. use bo-nocks to find them.
Sunday, October 31st, 2004
Water Clarity: Muddy (0-2 foot visibility)

Report: After a late opening of the park, we started fishing the center of the lake where there is a shallow point, about two feet deep, with top water, no luck. We then moved to the south east corner near the no motorboat access. We switched to 4" plastics started to fish the shore and caught 5 large mouth bass ranging from 2lbs 1oz to 3lbs in about 30min from 9:00 to 9:30 and that was it for the day.
City: Fontana
Saturday, October 23rd, 2004
Water Temp: 63

Water Clarity: Stained (2-4 foot visibility)

Report: The water is extremely dirty from the recent rain runoff. The largemouth fishing was very slow. A couple of nice fish on jigs. The striper fishing is great with fish averaging 2 to 5 lbs. I threw topwater, senkos, spinnerbaits. All produced good quality Stripers. I stumbled onto the Stripers while fishing for Largemouth.

Tips: The Stripers are everywhere. From the shore to the middle of the lake. Throw a Senko right on the shore and you'll get fish. I'm sure all of the traditional Striper baits should work as well. I saw people hooking up throwing white Striper jigs .... Good fishing....
Sunday, October 17th, 2004
Water Clarity: Clear (4+ foot visibility)

Report: went to lake siverwood on sunday hoping for some stripers. it was pooring rain and very windy. we tried everything but no luck. only a bunch of real small ones.
City: twentynine palms
Saturday, October 9th, 2004
Water Temp: 70+/-

Water Clarity: Stained (2-4 foot visibility)

Report: Some friends took me to a spot on the east side of the lake off the shore. We caught a 18 inch striper, 17 inch large mouth and a 17 inch trout in 1-2 hours on crankbait near floating plants.
City: moreno valley