Tenmile Lake and Reports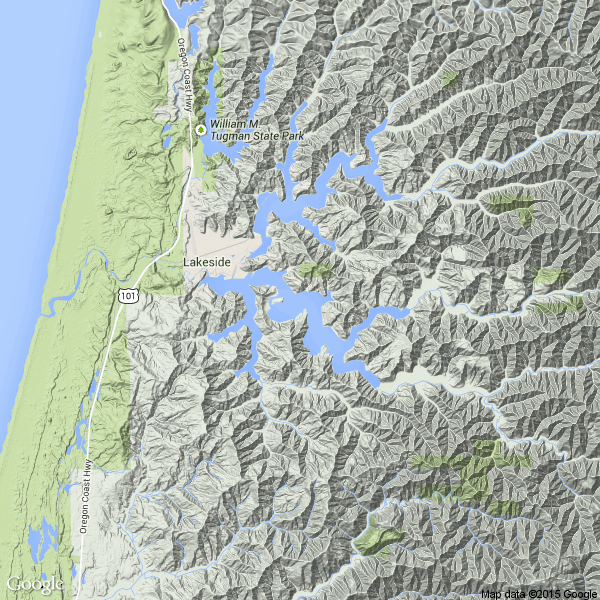 Click for Navionics/Google interactive map
Monday, May 10


Sunday, May 15th, 2011
Water Temp: 55-59

Water Clarity: Stained (2-4 foot visibility)

Report: Actually went to TENMILE for two days. Fished with my old tournament partner Mike who now lives in Grants Pass. His big blue Ranger is waaay nicer than my boat so that's what we fished from. We had a great day Sunday (15th) despite the grim weather report. Never felt one drop of rain all day! Mike had a fish strip a senko off his hook on the hookset. I tossed my jig in and got a 3 lb. bass to start the day. Ten minutes later Mike gets a clone of it on a jig. Five minutes later I get a 3.13, 19 1/2" bass and five minutes later a 3.4, 18" bass. We're thinking this is gonna be a fantastic day. It slowed down a bit until Mike got a crankbait fish a 8:40. It was 3.6, 18 1/2" and ate the crankbait- you couldn't see it at all. Got slow again and then at 10:10 I got a 5.1, 20" bass on the jig. An 18.8 limit by 10 o'clock is decent. That was the last fish I'd catch this trip. Mike went on to catch a 3.11 and 2.8 bass on jigs, a 2.0 and a 3.12 on the crank, and 2 trout (8" & 10") on the crankbait. So he ended the day on a 6 straight fish run. Our best 5 bass went 19.11 and our other 5 went 13.12. Ten fish for 33.7- WHAT a lake! Monday we got there and didn't get a fish until 9AM- a 6" trout on the crankbait. Mike got a 2.0 bass @ 9:40 and a 12" trout at 9:50. The temps and weather looked the same as the day before but the fish wouldn't touch our jigs. At 10:40 and 11:15 Mike got a couple two pound bed fish to go on a tube. At 12:40 Mike got a hard bite on his crankbait and said "It doesn't feel like a bass". It wasn't! It was a giant rainbow- maybe 5-7 pounds. The fish was going absolutely nuts- cleared the water completely 2 or 3 times and even rammed into the side of the boat once. Once it wore down a bit and he got it alongside the boat we saw why. Somehow it had manage to hook itself in the eye. I'd go nuts too if that happened to me. We got the hook out and the fish swam away. You always feel terrible when that happens but it's just part of fishing. Between 1 and 2 PM mike got 3 more 12" trout on the crankbait. We left at about 2PM. Mike got 3 bass and 6 trout. After I got the 5.1 on Sunday Mike caught 15 straight to my none. After fishing with him for several years I'm pretty much used to A) Having a great time and B) Getting a beatdown- It helps keep me humble!! And I can't wait 'till next trip!
City: yoncalla

Tips: Take a total rookie fishing- you may have a chance to outfish THEM!! And IGNORE the dang weathermen!!
Wednesday, May 4th, 2011
Water Temp: feels warm

Water Clarity: Clear (4+ foot visibility)

Report: Spent almost 2 hours this morning before work hitting 4 different spots. Didn't catch a bass! The lake looks great- getting towards full and good water color. Weeds are growing fairly well and should be a fantastic spring/summer. I need to get the boat or kayak out ASAP!
City: yoncalla

Tips: Hit my best west shore spot, creek dock, a small grass filled cove and Shortridge. They didn't want my craw or bluegill cranks, a 6" watermelon Zoom trick worm or my old reliable jig and beaver. Spending 2 days at Tenmile in a week and a half- 10,9,8,7,6......! By the end of May trust me it'll be on at Cottage Grove too!! See ya at the lake.
Saturday, April 23rd, 2011
Water Temp: low 50's?

Water Clarity: Stained (2-4 foot visibility)

Report: Fished Cottage Grove on Friday and Saturday before work. Didn't get a bite Friday but on Saturday I got my first bass of 2011. Got it along the west shore by some rocks with a crawdad colored crankbait. It bit pretty close to shore and didn't feel like that big of a fish- maybe a 3-3 1/2 pounder. Once I was sure it was hooked good I lifted it out and man did she have a fat belly. Put her on the scale and she was 1 ounce shy of 5 pounds. Now that's the way to start the year. The bass was only 20 1/2" long but 19" in girth. Worked that spot over good before moving on and didn't get any bites. The lake looks good the water is 1/2 way up the dock and I like the water color right now. Can't wait to get the boat out soon.
City: yoncalla

Tips: I'm gonna try to use more crankbaits this spring- I looked through my records and almost every year I get a few nice fat bass on them and I like tossing them and rooting around the bottom whether it's rock, weed or wood. And thanks for the Tenmile report Gunz- we'll be there in about 3 weeks so we hope you're right about it turning on in 2 weeks! Sorry you didn't catch any hogs- keep at it!

Water Temp: 53.5

Water Clarity: Stained (2-4 foot visibility)

Report: Fished Tenmile on Friday, 4/23/11. Clear and 55-60 degree air temp. Water temp 53.5. Lake depth 11.5 ft. Bass are still deep. Went to 8 favorite spots that produce every year and did not see any bass on or near beds. Fished deeper 6-12 feet off docs and submerged logs, no fish. Bait fish and small bass were not to be seen. Lake has dropped 6 inches in the last two days and warmed up to 54+. Looks like another week or two until the action starts.
City: Eugene
Saturday, April 16th, 2011
Water Temp: 50-55

Water Clarity: Stained (2-4 foot visibility)

Report: caught 17 bass on april 16th and then caught 11 bass on april 17th great day on the lake biggest bass was about 6.5 pounds smallest bass was about 2 pounds pretty average day on cottage grove reservoir can't say what i was using because that's the secret lure . ha
City: cottage grove

Tips: would like to tell secret lure but cannot due to promises to people but use abu garcia revo line of reels they are legit ! booraa
Saturday, April 9th, 2011
Water Temp: felt ok

Water Clarity: Stained (2-4 foot visibility)

Report: Finally got to hit Cottage Grove before work today. There were 10 or 11 trailers in the main ramp lot so I assume they were having a small tourney. Fished 3 or 4 spots from Lakeside down to my ditch spot with no bites. Used a senko, jig and beaver and a 4" trout swimbait. On the walk back to my car I saw a man walking his dog so I stopped to pet him (The dog!!) and then went on to work. By the time I got home and jumped in the shower I realized I shouldn't have done that! The dog wasn't on a leash and I noticed a lot of poisin oak everywhere I walked while I was fishing. Most of my left arm had patches of it. I used to get it really bad when I was 9-12 years old. I had to wear a long sleeve shirt at hoop just so I wouldn't give it to everyone else! Time to get that boat out and not have to worry about that itchy stuff. Got a 2 day trip planned for mid May to Tenmile Lake. And then a bass tourney there in mid June- should be fantastic- I love that lake.
City: yoncalla

Tips: Avoid petting cute little black dogs not on leashes unless you like the smell of Calamine Lotion! Sooner or later the rains will stop and believe me I'll be making up for lost time. Need to order up a good supply of swimbaits for July and August. Got some relatives coming from Minnesota in August and I want them to get a couple swimbait fish if the bass will cooperate.
Monday, March 7th, 2011
Water Temp: ?

Water Clarity: Muddy (0-2 foot visibility)

Report: hey bassnbob from yoncalla???..... i just got the new abu garcia stx reel and am dying to use it!!

do you know what the water temp is on the coast?? those fish seem to wake up faster than around here in cottage grove.....possibly tahkenitch or tenmile....thanks....oh and i'm looking to fish around spring break when school gets off , so march 21st.......
City: cottage grove

Tips: want to flip some lily pads for bedding bass. etc....
Thursday, March 3rd, 2011
Water Temp: gettin' there

Water Clarity: Muddy (0-2 foot visibility)

Report: I'm usually not one to listen to gossip or rumors but has anyone else heard anything at all about a 12.3 lb. bass that someone caught at get this- Creswell Pond! I would find it absolutely hilarious if it was true. I refer to that place as the "Dead Sea". Fished it a handful of times with nothing to show for it. Woundn't it be right on if the new Oregon state record came from another highly unlikely place like that! If it's true I may give up fishing Cottage Grove Lake and concentrate on getting my kayak into every pond within 20 miles of my house!
City: yoncalla

Tips: Don't wait until the start of the bass season to decide to put power disc brakes/rebuild the suspension on your '56 Chevy. I should have started ordering parts the day after Christmas!!! Go and let us know how you do. See you out there soon.
Saturday, February 26th, 2011
Water Temp: water level ris

Water Clarity: Muddy (0-2 foot visibility)

Report: the bass season is about to start. hoping for three to five days of sun so i can hit up my secret water level spot , usually land 4-15 bass every early year. bass master classic is just killing me to watch. but thats how it goes.
City: cottage grove

Tips: stay calm cuz fishing with this cold weather is a waste. even if you catch one remember you will always catch your share when the weather warms. small worm in the face makes em bite if you know what your doing. ha.

biggest fish = 8.8 pounds on white spinnerbait of all lures !

Water Temp: too cold

Water Clarity: Muddy (0-2 foot visibility)

Report: Just put the rod and reel away and learn to go into hibernation november- most of march. Sometimes we'll warm up enough to start catching a few during spring break. That is my starting point. Don't waste your time before then. I've only had one occasion where I hooked up in Feb. They were monster females though!
City: Salem

Tips: Play golf. Try to keep your mind off fishing. Don't watch fishing on T.V.
Sunday, February 13th, 2011
Water Temp: 48 to 49

Water Clarity: Stained (2-4 foot visibility)

Report: fished tenmile today for about six hours didnt have one bite at all seen 3 three pounders together up shallow how do you catch bass this this time of year the lake has dropped quit a bit from what i heard it was at
City: yoncalla
Thursday, January 20th, 2011
Water Temp: who cares

Water Clarity: Muddy (0-2 foot visibility)

Report: Took a drive by Cottage Grove Lake today to see how full it's getting. It was actually fuller than I thought it would be but pretty mudded up. I found a way to keep my fishing mind going through this 3 month off season. I'm planning out a trip for some time in June/July. Gonna go out and fish for 24 hours straight. I'm sure lots of guys have done it before but I never have. It's been fun trying to figure out how to pack just enough stuff without cluttering up the boat. Trying to figure out when to start the day has been fun too. I'm gonna try to let the moon help out with the lighting if at all possible. It should be fun and once I catch up on my sleep I'll be sure to post a huge report about the trip right here.
City: yoncalla, or

Tips: If the weather continues (Semi steady rain) I'm thinking I may have to start tossing a jig about Feb. 20th or so. I never see anyone else bass fishing that early usually but the fish are almost always egg laden fatties! Dress up warm and give it a shot!
Tuesday, November 16th, 2010
Water Temp: gotta be 50??

Water Clarity: Stained (2-4 foot visibility)

Report: Spent about 3 hours over 2 mornings last Thursday and Friday giving Cottage Grove one last try. Tossed a small swimbait, a large jerkbait and a jig/beaver. Basically froze my butt off for nothing. No bites and no fish! Too many chores to tend to so the kayak stayed in the garage. Spent a couple hours going through my tackle. Got it all organized and found a couple swimbaits I'd stashed. Also inventoried my jig and beaver supply and I've got plenty to last 'till next May/early June. Finally finished doing a complete inventory of all the rods and reels. Over the next 3 months I'll work on lubing and cleaning all the spinning reels and maybe send another batch of Shimano baitcasters off to Dan at ReelEx. Middle of next February I'll be ready to "Say hello to my little friends" at my favorite lake. Have a great winter!!
City: yoncalla
Wednesday, November 10th, 2010
Water Temp: cooler

Water Clarity: Stained (2-4 foot visibility)

Report: Tried Cottage Grove on the 2nd and 3rd with not even a bite! Used a jig and beaver mostly and did hear and see some activity but no fish. I'm gonna try to get out Thursday and Friday early and then launch the kayak Sunday morning. Curious to see how this shot of rain affects the bite- or should I say "Lack of bite". I'd really love to get at least one more good fish before the season ends.
City: yoncalla

Tips: I'll probably toss a jerkbait of some sort- probably a suspending one. A jig and beaver and also give the old drop shot a try. I've graphed some groups of fish holding on small edges and drop offs this time of year but havn't had any luck getting them to bite. Maybe a 4" Aaron's Magic worm dangling in their face for 30-40 seconds will interest them. We shall see.
Saturday, October 30th, 2010
Water Temp: our pool-52

Water Clarity: Stained (2-4 foot visibility)

Report: Got to Cottage Grove 20 minutes before first light. Grabbed my stuff and headed down to the water at about 7:25AM. Tried 3 different lures for about 15 minutes each with no bites- a jerkbait, a crankbait and a 6" swimbait. So of course with my fishing time evaporating I tied on a jig and beaver. I got a bite on the first cast. It was a 12"- 1 pound bass! Not a monster for sure but it told me 2 things. There are fish here and they will bite! I tossed back out to the same area wondering if I'd get another one pound (Or even smaller!!) bass. I did actually say out loud to the first fish "Go tell your Mom and sister to come bite my lure". I got a hard bite- set the hook hard and the fight was on. This fish went 3.2 and was 18" long. Never really jumped just pulled hard. Got a couple photos including one of the release. Made several more casts and then got a real sharp bite-set the hook and missed. Let the jig drop hoping it would hit it again. It did not. About 4 or 5 casts later I feel a bite- set hard and the fish pulled hard enough to yank about 8-10 feet of line off the spool before I could tighten up the drag. This fish REALLY dug hard and wallowed on top a couple times before I landed it. It looked big enough to break my best Oregon bass record of 5.10 but not this time. She was 21 1/2" and 5 pounds, 4 ounces. Funny how the fish got bigger- happens like that in the postspawn sometimes too. This time I actually had the camera with me. And it was charged up and ready to shoot! Took 3 photos and gently slid her back in the water to go make some babies for my kids to catch. All 3 fish were caught in about a 25 minute period and then no more bites for the last 1/2 hour. I'm pretty surprised the big fish didn't nail my swimbait- I swam it right through the same areas I got the big fish. Now the question of the year- will this be my last bass of 2010? I think I'll have at least a couple more chances to go soon here so we'll see. The latest I've caught one was on Nov. 7th of 2008. It was a 3.11 and came from the same general area as these fish today. And of course came on my favorite lure!
City: yoncalla

Tips: Bundle up, grab some jigs and go. Don't be afraid to fish real shallow either. The biggest fish today was closer to shore than the smallest one. Normally our pool is "roughly" the same temp as the lake. I checked it about an hour after I got home and it was 52 degrees. So until we get either some really strong winds and/or some bone chilling temps to drop the temp down to the mid to high 40's there's really no reason to not go try to catch some nice bass. See you out there!
Saturday, October 16th, 2010
Water Temp: 56-62

Water Clarity: Stained (2-4 foot visibility)

Report: Went to Cottage Grove with Carl and his brother Wayne. We launched at about 7:45 and headed up the lake. It has dropped quite a bit since our trip 2 weeks ago. When we hit water about 6' deep we put down the troller and started casting crankbaits. Got nothing for an hour and then Carl got a 16" trout on his shallow running squarebill crank. We were hoping he was bunched up with a group of bass but he was not. We worked our way up the mouth of the creek but the water just got colder and colder and it was pretty murky too. We idled out into the main body and when we were clear of the shallows we high tailed it over to Shortridge Cove. Still tossing cranks mostly and a rattle trap for Carl. I tossed my DD-14 up pretty shallow and felt it grinding bottom and as soon as it hit deeper water a 3.3, 17 1/2" bass nailed it. Wayne netted it for me and again we hoped for a few more like it to make it to the boat. We worked down the big rock wall to the dam and saw a ton of bass fry but didn't get bit. Wayne threw his crankbait out between the 2 barriers at the dam and got a nice chunky 12" bass. And a few minutes later got a 6"er on a castmaster he'd tied on! I feel like it was mostly my fault we didn't have a more productive day. We wasted a lot of time heading up the creek just to find cooler temps. We saw 56 degree water while the main body had some 61.9! Should have been tossing our cranks and maybe a few rip baits along the wall and around Shortridge especially first thing in the morning. But we did have fun shooting the breeze and got to hear lots of cool stories from Carl and his 10 year older brother. Hopefully we can all do a swimbait/jig trip next June/July at my favorite bass lake- Cottage Grove Lake!!
City: yoncalla

Tips: The lake was fairly murky up the creek but it was fairly clear near the dam. Next trip will probably be in the kayak if I can get a decent weather day a couple weeks from now. Long as the wind isn't blowing much and it's not pouring I'll be there. It was pretty cool the day I got my biggest bass out of this lake- October 30th!!
Saturday, October 2nd, 2010
Water Temp: 63-65

Water Clarity: Clear (4+ foot visibility)

Report: Carl an I had a fun day at Cottage Grove today. We launched at barely safe light and had the lake all to ourselves for a while. We tried several spots with no bites. I was kind of shocked we couldn't find a jig fish or 2 and Carl was tossing a rattle trap the first couple hours and getting the same thing I was- SQUAT! So we kept moving and tried an area with some steeper banks and a few little pockets. By now Carl had switched up and put on a crankbait. As a matter of fact it was his first time tossing a crankbait. We worked down the bank and finally Carl gets a bite. And another, and another and another. How about 4 fish in 4 casts! None were 12" long but most were 9-10" with big fat bellies. So by the time I found a similar lure, tied it on and casted out Carl already had 6 fish. Nothing like a little friendly competition when it comes to fishin'. He seemed to have a lure the fish liked just a bit better- mine had a red Gamakatsu treble on the belly. Supposed to make it more attractive to the bass- not to these little guys. We kept fishing the area for at least an hour. I finally got one to make it 6-1. Carl had 2 on back to back casts and the score was 10-4. Then the bite slowed a bit and we got stuck at 12-4 for a little while. Oh almost forgot- Carl's 7th fish was a very nice looking rainbow! He asked for the net but we both agreed later it was best we didn't net it. We were letting them all go anyway and they roll in the net like a darn catfish. That is a mess with 2 treble hooks. So of course what happens- my next fish is also a trout- only about 15" or so- Carl's was about 18". I ask for the net and Carl obliges. And the trout proceeds to tangle itself and both trebles up so bad I knew it would involve scissors to get my lure back. So now I'm busy trying to keep the boat headed into the wind, not run aground and untangling a 2 treble hook nylon nightmare while Carl keeps on casting and catching. Took about 12 minutes but strangely enough Carl only got 2 during that time. So I toss back in and get number 5. The score is now 14-5. I'm getting my butt kicked! And man are we having fun. At this point I tell him sure wish one of my kids were here to get in on this action- they would love it. One more fish and Carl's got me tripled up. I got another couple to put it at 14-7. Carl gets another next cast and it's 15-7. But the bite has slowed somewhat and eventually it dies. So we move down the bank a couple hundred yards casting all the way 'till we hit another active batch of fish. Carl's catching them every cast but then his line gets tangled in a treble and he's busy cutting it out and retying his lure. While he's doing that I keep on casting and soon the score is at 19-14. We decide to hit one more spot on the way back to the ramp- a deep cut with a boulder strewn steep bank next door. I toss my 6" trout swimbait and he starts tossing his rattletrap. About 5 minutes in Carl hears a fish jump off to our left about a cast away. He has just pulled the lure out of the water from his previous cast so he lets it fly. It lands right in the middle of the ring and 2 seconds later BAM! Fish on! He gets it to the side of the boat and it's another nice trout- 17-18" or so. He let it shake off and that's how we ended our day. Carl got 20 fish- 19 on the crankbait and 1 on the rattletrap. I got 14 for the day and had a blast- except for that darn net thing. It was totally avoidable too. I have a new long handled rubber net that I keep in my trunk so it's ready when I shore fish. And besides forgetting to load it I left my fishing glasses and the weigh stick in the trunk too. And of course the camera! Unloading and loading the boat was pretty easy with 2 adults- one who didn't mind wading a bit. I'm hoping we can go out again next week and try to solve the puzzle of where are the big ones hiding. We tried deeper and we tossed up real shallow too but only one bass out of 31 was over 12". I tossed the jig some when the bite slowed down and got no takers. Tried a couple different styles and colors too.
City: yoncalla

Tips: The weather was perfect- misty at first and it stayed overcast and cloudy the whole time we were there. Normally this is custom made for my jig bite. Water temps were 63 to 65 degrees- perfect for the fish to be eating up for winter. With the shorter hours of daylight they gotta know winters coming and I'm sure the big ones if we could have located them would have been feeding too. We'll keep searching next trip and hopefully have an even better "Day to Remember"!!
Sunday, September 12th, 2010
Water Temp: cooling/droppin

Water Clarity: Clear (4+ foot visibility)

Report: This week was kinda different!On the 7th I took my 4 yr. old boy to the Umpqua River. There were a ton of fish jumping and we saw a bunch of nice 14-16" smallies swimming around. The weather was not good for us. It started sprinkling as we got there and rained hard about 20 minutes later. We headed home and had a fun time slippin' and slidin' across the rocks. On the 9th I fished Cottage Grove for about an hour and a half before work. Tried my ledge by Lakeside with a jig and a spinnerbait- no fish. Drove around to Shortridge Cove and tried there but again- no fish. On the 11th I only had a little time to fish before work so I tried the Delta Ponds. I spent a good 15 minutes just trying to figure out where to park. Tried the little parking area spot but all I did was annoy a nutria dragging a big leafy branch around. Water looks too shallow to even hold any decent fish. Parked down by the retirement place and walked across. A little more room to fish down there. Saw a fish break the surface- looked small. I spooked a decent fish as I walked down the bank. It was in about a foot of water and stirred up the bootom pretty good. A watermelon senko was all I tossed. Should have had a frog or buzzbait tied on too. And my 7 yr. old girl and I went to the Umpqua on the 12th. We were there about 3 hours (3:30-6:30PM). I had forgotten that a friend of mine told me to use 4" purple worms and fish them as close to the rocks as possible. It works! I took 2 rods this time so she could fish the whole time and so could I. We had a blast. She only wanted to use her little handline with the homemade lure to attract the fish and then my job was to catch them. I respooled her rod with some more supple 8 lb. line like the rod I was using. We saw at least 50 fish jump and crash back down within casting distance while we were there. Three or four were for sure salmon- we were looking right at 'em! Some were smallies and not all were real big. We ended up catching 4 on the worms with lots of bites. The biggest was about 10" and had a big fat belly- they're stocking up for winter. The other 3 were about 5-6". My girl actually lipped the 10" one so she could release it herself. She wanted to catch 5 fish before we left so I tied a firetiger baby Zara Spook on her Ugly Stick and started casting. Tried casting upstream first then as far across the river as I could sling it. No bites. I told her last cast and let it fly downstream right next to the rocks. About 5 seconds later a fish tugged the lure under. After a epic battle......just kidding. A 5 INCH smally bit the 3 1/2" dual trebled baby spook and stayed on long enough to be our fifth fish. Another fun day at the river!! Almost forgot the best part. Half hour after we got there a nice gal and her 3-4 year old boy walked up with their 4 dogs. My girl loves dogs and asked if she could go down and say Hi. I told her ask if it's okay before you get too close. She did and the gal said come on over. The dogs were 2 chocolate labs (Both so jacked up you could hardly pet 'em!), a big older black lab and a cute little black and white mutt that was the explorer of the group. He walked all the way down to where I was casting and then another 100 yards beyond me. The lady was tossing 2 orange foot long tubes for the labs to jump in and retrieve. The dogs were very competitive and would fight over who got the 2 tubes. Her boy would yell and point every time a fish would jump. It seemed like about every 30-45 seconds! I took a few pictures from where I was but it was looking upriver towards the sun and I doubt they turned out. My girl got to throw the floaties once and said she liked it. She stayed down there with them the whole 30-40 minutes they were there. Thank you nice lady and hope we will see you again. We'll pack a few puppy treats next trip just in case.
City: yoncalla

Tips: All in all a really fun week that demonstrates some of the great fishing opportunities we have living here in beautiful Oregon. It may sound greedy but I'd love to go spend a whole morning fishing that stretch of river with my buddy Carl or Jim or for that matter both. I'm sure we'd have some fun. And perhaps catch a few!
Monday, September 6th, 2010
Water Temp: cooling/droppin

Water Clarity: Clear (4+ foot visibility)

Report: Got a couple decent bass out of Cottage Grove Lake last week. On the 3rd I got a 3.14-19" on the jig/beaver on a little west shore ledge. On the 1st I got a 3.11-19" also on the jig but over by the mouth of Shortridge Cove. I havn't got a ton of fish from that side but they're usually good ones. Lost 2 swimbaits in one morning- not good! With the water dropping as fast as it is I may be able to recover one or both sometime next week. I subtly marked the spots. Yesterday I took my 7 yr. old daughter for our annual Umpqua river trip. We had a blast and actually caught some bass this trip. Started small and actually downsized all the way to 1" tubes. We got 4 smallmouth that totalled may have been 18"! They were about 4-5" each. My girl built a small dam- gathered rocks for over an hour- so she could watch 'em swim around before releasing them. Every time we put one in her little "pen" they'd disappear immediately. We tried to see how and where they got out but couldn't find a gap bigger than about 3/4". The weather was perfect- about 70 and windy. Had about 5 or 6 drift boats go by the first hour we were there and a raft or two. My girl also found a chunk of line with a snap swivel on it. She took a chunk of grass and a couple pistacio shells and stuck 'em on the open swivel. Her little homemade lure actually coaxed not one but 2 14-15" smalleys out from the rock we were fishing to have a look. I told her I'd tie her on a real hook or better yet she come and grab her Ugly stick and use it. She said "No thanks Dad- I'm having too much fun with this!" She found a small stick and saved her handline for next trip.
City: yoncalla

Tips: Take your kids fishing anywhere before the weather's so crappy you can't. And stock up on the small (1"-2") tubes and jig heads to go with them. Red and white was our best color. We gave a couple to the father and son fishing next to us and the bite was just turning on again as we headed for home! Next year the boy turns 5 and he's already asking if he can "Go to the river". He'll be wearing a life jacket if we do 'cause he's crazy for the water!! I'm sure we'll have fun!
Saturday, August 21st, 2010
Water Temp: cooling slightl

Water Clarity: Clear (4+ foot visibility)

Report: Cottage Grove has been decent the last 8 days. I got a 2.11, 17 1/2" on a Pop-R on the 13th. The fish just kinda slurped it under. On the 19th the quality went up! I tossed a 6" swimbait and had a nice one hit it 3 times on the way back. On the 2nd cast it ate it! It was a 4.3, 20" and put up a great fight. Swimbait bite died so tried a Pop-R and a Spook but no takers. Kind of wish I had a jig tied on. I would have tried it next. On the 20th I got there just a bit earlier and it paid off. At 6:15 AM I got a 4.1, 20" bass on the 6" trout swimbait. Got nipped at least twice on the first cast but got the 4.1 on the second cast! Picked up my (Back up) jig rod and tossed it out. Never felt a bite- just went to lift the rod tip and felt pressure and ...set hard. Had to reel like crazy to keep up with that 3.3, 18". Glad it was a 6.3 to 1 baitcaster. On the 21st I got up real early and fully planned on being at the lake no later than 5:30AM. I had to type out a 200 plus word essay on why my friend Jim should win the season tickets to the Oregon football Ducks. Papa's Pizza of Springfield, Oregon is taking votes all next week- check it out and see if you don't agree Jim should get the tickets!! Anyway I didn't get to the lake until 6:15AM again. I hooked into a nice one on the first cast but it was smart enough to swim straight toward me. Saw it thrash on top once and then my bait skipped across 20 feet of surface. If I had gone with my instincts and swapped the trout swimbait onto my Curado/Loomis spinning rod I'm pretty sure I would have netted that bass. I did tie a hitch colored swimbait on that rod before I left the house so after 3 or 4 casts with no nips I switched up. I made 2 or 3 casts with a few minor nips so I tried off to my right from where I've been getting most of my bites and 1/2 way in a 3.5,18 1/2" bass grabbed it! Off to work again with a big smile on my face!
City: yoncalla

Tips: Tomorrow I am off and I can jam out the door 10 minutes after I wake up. The alarms set for 4:30AM. We'll see if I'm missing the 4.8 to 5 pound fish because I'm a lazy turd! Got both swimbaits on and a jig rod too. Watch out bass!!! Best month of the year so get out and go! The count stands at 42 bass for 136 pounds and 13 ounces. About a 3 1/4 lb. average- I LOVE THIS LAKE!!!!