Tenmile Lake and Reports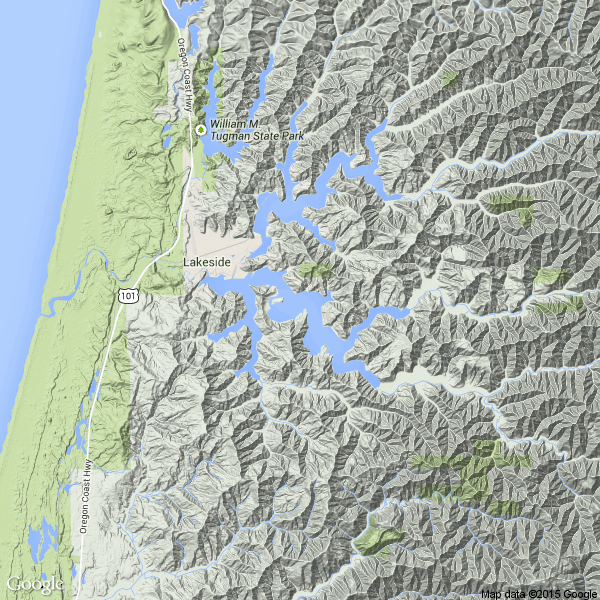 Click for Navionics/Google interactive map
Monday, May 10


Friday, August 13th, 2010
Water Temp: warm as it gets

Water Clarity: Clear (4+ foot visibility)

Report: I've been trying to force feed the Cottage Grove Lake bass topwater lures for about a week now. I got a 2.11- 17 1/2" on a Pop-R in kind of a goldish color. Just rolled over it and kind of dragged it under. Waited 2-3 seconds and them set hard. Fought well for its size. Seems like I should be catching more topwater fish this time of year. This fish hit at about 6:15AM.
City: yoncalla

Tips: What topwater lures work for you at this lake? Or at Tenmile also? I think I've only caught a few with a Zara Spook, a few on a Weed Demon and the Pop-R mentioned above. Tossed a buzzbait some also with zero fish to show for it. Frogs don't seem to be too great either! Help! I realize if I actually went in the evening once in a while that might help but most of my fish time is early mornings. Should get the boat out this week for an early morning trip- I'll post soon after- see ya out there!
Tuesday, August 10th, 2010
Water Temp: warm as it gets

Water Clarity: Clear (4+ foot visibility)

Report: Cottage Grove has been a little slow for me the past 2 weeks. I got a 2.13-17 1/2" on the jig on the 29th. I took my 4 year old son out and we got a few jig bites but no hook ups. This was on August 3rd and we went in the boat. We got a late start- got to the lake at about 8AM. We tied on a Beetle Spin and caught 3 5-6" crappies and hooked a couple more that shook off. Spent 45 minutes tossing a weedless topwater lure on the way to work on the 5th- had one good blow up but he missed it. Went back this morning and tried several different topwater lures and of course they wanted the one from the 5th. Had one bite on about the 3rd cast but it didn't get it- I set and missed! Just before I left to go wash MY car I had a 2.9-17" bass take the lure under. I did like you're supposed to do and set when I felt the fish- not when I saw the bite!!
City: yoncalla

Tips: Go...go...go...go ...take somebody and go again!!!!!
Monday, August 2nd, 2010
Water Temp: niiiice

Water Clarity: Clear (4+ foot visibility)

Report: Finally had a chance to sit down and catch up on my logbooks. Other than 2 trips to Tenmile Lake all these bass came from Cottage Grove. So far this year I've got 36 bass for 116 pounds and 13 ounces. It's about a 3 pound,4 oz. average. I'm pretty sure the biggest was a 4.12 and I think the smallest was just under 2 pounds. Lots of them were in the 2.12 to 3.6 range and while most came on a jig and beaver combo some were fooled by the 5" trout swimbait. Even got a few on crankbaits, senkos and spinnerbaits! I looked and last year I only had 80.7 in 26 fish by August 18th. Maybe I'll actually be able to get to last years prediction of 150 pounds by the end of the season! So far the weather looks great for August- overcast mornings are prime for the jig bite. I've just got to be sure and get the boat out often and get my kids up early and to the lake so they can get in on the bite. I love the photos of my boy with his first bass ever from last September. Now we need to get his sister and him their first 3 plus pound bass. Just hope I can get them to lip them for a quick photo. More reports to come soon so stay tuned!!
City: yoncalla

Tips: I'd say tie on a jig and beaver, a med. sized swimbait and a crankbait and head for the lake. I kinda like weed edges and creek channels and when you find them both together you're probably gonna catch a few nice bass. A hard or rocky spot that's on a weedy channel drop can be consistant all summer long. I've only found a few spots so far like that. Be safe and have fun.
Tuesday, July 27th, 2010
Water Temp: perfect

Water Clarity: Clear (4+ foot visibility)

Report: Last report was off a day- it was actually the 26th not the 27th. However I did go to Cottage Grove again this morning and had some success. Got there at 5:30AM andstarted casting with the jig first. Hooked a bass that was about 2.8 or so but he ran straight towards me and I never really caught up with him. Before I could dip my net he shook off. A couple casts later hooked and landed a 3.5- 18" on the jig. Then 8-10 mins. of no bites. Stop and tie on a 6' leader and a 5" swimbait in a kind of hitch pattern on my heavy Loomis/ Stradic spinning rod. A cast or 2 later I get another decent one- 3.6- 18". A few casts later I feel a bite, set hard and snap off the new leader and the bait! I keep the drag dialed down so I don't do this but sometimes it happens anyway. It's always annoying and usually happens right in the middle of a good bite. I grab another different type 6" trout swimbait and tie it directly to the braided mainline. Two casts in a 3.8- 19" grabs it and makes it into the net! Ten pounds, 3 ounces in 3 fish is a good way to start your day. Left at 6:30 to go wash the wifeys van- gotta keep her happy!!
City: yoncalla

Tips: Only tie uni to uni knots at home with good light and reading glasses on so you can make sure they're perfect BEFORE you snap off a good bass!!!!! And lose a sorta cheap swimbait!!

Water Temp: perfect!

Water Clarity: Stained (2-4 foot visibility)

Report: Fished the 21st, 22nd and the 27th at Cottage Grove. Got 2 fish on the 21st- both on the jig. The 1st cast of the day was a 4.6- 20", the 2nd cast was a 3.4- 18" and then not another bite after that. The bite just shuts off like a water faucet- or so it seems! On the 22nd I got there about 20-25 minutes later than I had been and I didn't get a bite. By far the day of the week- no make that day of the month for me was the 27th. I got there fairly early and on my first cast with the jig got a 2.11- 17" bass. A few casts later I got a 3.11- 19" bass. Then the jig bite died- kept casting but didn't get another bite. Grabbed another rod that had a beat up old trout swimbait on it- I almost swapped it out for a different lure before leaving the house. Good thing I did NOT. I tossed it out and got a bite about every other cast for the next 25 minutes. The 3rd fish of the day was a 3.5- 18" but the 4th fish was my favorite. It went 3.7-18" and had a fat bulging belly. When I pulled the swimbait from its mouth I could see why it had that belly. It had the tail of some real baitfish hanging out about an inch and a quarter. Thought it was a trout but from looking at the photos up close on the computer the coloring makes me think bluegill. Tossed her back and checked my leader. Somehow the fish had made a knot as well as nicking up my 5' leader. Chopped out the knot and retied as fast as I could. By the time I finished the leader was about a foot long. I thought I'll never get a bite with that short of a leader. My main line is 20 or 30 poung braid. The next 2 fish proved my theory wrong. They were a 2.12- 17" and a 3.0, 17 1/2" and they both had it so far down the throat you could barely see the head of the bait. Then as suddenly as it started the sun hit the water and the bite up and died (Again)! Fun morning- felt great at work all day.
City: yoncalla

Tips: By the time I got 4 fish and at least 5 or 6 other bites on it that poor old swimbait was toast. It was a pretty used up piece of junk to start with- it had been glued together at least once. I actually took a couple toothpicks and stuck them in at different angles to keep it going for another dozen casts. I had some glue in the car but didn't want to walk back and miss the good bite. Now I'll make it a point to carry glue and a back up swimbait or 2 in the old fannypack. Also tried a spinnerbait and a crawdad crankbait just in case but all they wanted this day was the jig as the appetizer and the trout as the main course. Be there early or you won't see me!
Tuesday, July 20th, 2010
Water Temp: warm

Water Clarity: Stained (2-4 foot visibility)

Report: Looks like it's on at Cottage Grove! Got to the lake about 20-30 minutes later than I wanted. Got 4 bites in about a 25 minute period and weighed them all. They were 2.10- 17", 3.10- 19", 3.1- 18" and 3.5- 18" all fell for the jig and beaver. Should have moved but kept thinking they'd start biting again- they didn't. Also tried a watermelon/red 5" senko for a while but they only seem to want the jig. I'll be there at the crack of dawn tomorrow and we'll see if we can't bust my 5 fish limit!
City: yoncalla

Tips: Fish slowly and carefully- all 4 bass came from a spot about the size of a VW BUG. We they decide they're hungry they EAT. Have a back up rod ready with another jig tied on. By the time you tie a new lure on the bite could die so be ready. I'm starting to see why Bill Murphy says he likes to fish the 3/4 moon phase- they seem to bite real hard. These bass all seemed to be post spawn females but only 1 of the 4 looked a little beat up. She had a few sore spots on her. My best tip is get out and go- you'll be happy you did!
Monday, July 19th, 2010
Water Temp: warm

Water Clarity: Stained (2-4 foot visibility)

Report: Fished for about 2 hours at Cottage Grove this morning on a non work day. Got a 2.8-17" on the first cast of my trusty jig/beaver combo. Missed one 3 casts later. A couple casts after that got a 3.5-18" also on the jig. Then I missed a good one. Hard bite, set hard, felt some weight and then it came off. Dang I hate when that happens. Two for 4 is okay for a major league batter but not for an experienced jig fisherman. The bites were pretty violent- they tore rattles off 2 seperate jigs. Summer is gonna be great so get out there!
City: yoncalla

Tips: Perfect day for a jig- overcast, cool but not cold overnight and a bit of wind never hurts the bite. Last year it was the 4th-9th that was really hot fishing for me. Looks like we're about 2 weeks behind last year. Tomorrow morning will tell- if I get 4 or 5 good bites I'll know it's on. If I can weigh at least 3 or 4 out of 5 bites I'll be happy! And the lake has started dropping- about a foot or so so far.
Sunday, July 11th, 2010
Water Temp: 72-73

Water Clarity: Clear (4+ foot visibility)

Report: Took Carl out to Cottage Grove for about 4 hours of fishin' in the boat. Pulled up to our first spot and within about 10 minutes we got a 3.3-18" bass on the jig and beaver. About 10 minutes later we got a 2.4-16" bass also on the jig. Then the sun popped out and we didn't get another bite for about an hour and a half. The 3rd fish bit along the same bank as the other two but didn't bite hard enough to get much hook in her lip and swam right towards the boat. I wish I had been using my normal jig rod with the Stradic reel- I could have caught up and maybe got her in the boat. Carl had the net ready but she came up shaking her head boatside and shook off before he could even dip the net. Looked to be as big as the 3.3- unless you add the customary 15% for a lost fish and then she would have gone at least 4 pounds!! Only bummer was got back to the ramp- stopped the boat to go get trailer and it wouldn't restart. Used the troller and a rope to get it on and found a blown fuse on the motor once I got it home. Did this one other time about 7 years ago- had spare fuse in the boat just didn't feel like changing it at the ramp. Glad that's all it was. I'll hook up the rabbit ears before I take it out next just to be sure. Only odd thing was tach was showing about 7,500 RPM when I know it doesn't rev past 6,200 with 2 normal size guys in it. IT's a 94 Mercury 50HP 4 stroke- anyone else have this happen before?
City: yoncalla
Saturday, July 10th, 2010
Water Temp: perfect

Water Clarity: Clear (4+ foot visibility)

Report: Fished the 7th,8th,9th and 10th at Cottage Grove. Couldn't get a bite on the 7th and the 9th. Got a 2.8, 17" bass on a jig and beaver on the 8th and then moved to a different part of the lake and got a 3.4, 19" bass on a senko. I used a belly weighted hook with the senko. A couple things I like about it are: Casts further, sinks faster and with a med. action spinning rod you can see the tip vibrate. And they really hit it hard too. On the 10th I went to one of my favorite spots. On the first cast at about 5:45 AM I felt something bump my jig so I set the hook and my flippin' stick really loaded up! Felt like all of 6 or 7 pounds. I finally was able to move it towards me and when it got close I could see it was a nice bass. When it got a little closer I noticed it was hooked in the top of the back- right by the dorsal fin. That explained why it felt so big and also explained the lack of headshake during the fight. I had a heck of a time trying to net it- try leading the fish into the net. Every time it saw the net it pivoted and swam away from it. Finally had to swing the rod from right to left and swat the net at it like a tennis racket. Got it in and it went 21", 4 pounds, 12 ounces. Got the hook out and gently put her back in the rubber net and lowered her back into the lake. She swam away fine- I just hope she'll be able to live out her life and make lots more babies for my kids to catch. Last month at Tenmile lake my daughter and I caught a 2 and a half pound bass that had a chunk out of his back and now I think I know how he got like that. Didn't take a picture of the 2.8 from Tenmile and "story of my life" couldn't remember to grab my camera on the way out the door (Four mornings in a row- dough!!) headed to Cottage Grove. I am loading the boat in 15 minutes and heading for the lake with Carl. Hope to catch a few in the 3 or 4 hours we have to fish. I'll try to post again tomorrow if anything cool happens.
City: yoncalla

Tips: Grabthecamera,grab the camera, GRAB THE CAMERA!!!! Actually I put it in the boat last night so my feeble 4AM mind couldn't forget again. It is time to get your license, get your pole, and head for the lake. Should be a great summer and I hope to fill up a whole logbook between now and October. And thank you Brady for posting a nice report- one of the areas you mentioned payed off and jigs and senkos are hard to beat pretty much any time of year. See ya out there.
Saturday, June 26th, 2010
Water Temp: 69

Water Clarity: Clear (4+ foot visibility)

Report: This report is for cottage grove lake. Crater Bass Club fished Cottage Grove on June 26th and had great success. We had a 9 boat tournament and all but one boat caught a limit. The winning weight was a little over 17 lbs. Fish were caught mostly in the grass flats on the south end of the lake. This is the first time this club has fished Cottage Grove. We had a great day. Most fish were caught on senco's and jigs. Some reaction baits were used but only reported a few fish being caught on these. The swim area on the East side of the lake produced some good fish. The bite was fantastic until about noon when the cloud cover went away. Most fish were caught in the grass in about 4 to 10 feet of water. The largest bass was about 4.5 lbs.
City: Central Point

Tips: Go out and have some fun. The morning bite is fantastic at this lake. We will definitely come back to Cottage Grove. It produced more bass than Dorena that we fished on Sunday. I think the cloud cover late into the morning helped.
Friday, June 18th, 2010
Water Temp: 62-65

Water Clarity: Stained (2-4 foot visibility)

Report: Had another nice day at Tenmile. This time my 7 year old daughter went with me. Got on the water at about 9AM. About an hour in we got a nice chunky 2 pounder on a black/blue jig with a chunk trailer. This was way up shallow near a bush. Tossed in- lifted a bit and it was there. She was laughing like crazy 'cause the fish shook the jig and was flopping all over the floor. She fished for about 10 minutes and then went back to playing with the night crawlers. By the end of the day she was actually holding them without a glove! We decided to switch up our lures. She wanted to try a frog and I went with a brown jig with a green beaver. I put a bluegill colored tube on a dropshot on the 3rd rod just in case we saw a nest guarder. Dead for a couple hours- we saw some bass fry around some christmas trees near a dock. She wanted to net the fry- with the bass net. Told her it wouldn't work AND the game warden might get us. She stopped. Put on a spinnerbait about 1 PM and started tossing along a shoreline that had wind howling into it, sparse tules and some fairly thick pads in the back end. About 8 casts in a 3 1/2 pound bass whacked it. My girl netted it and took a couple quick photos then we tossed her back in. The wind had blown us almost to the back of the cove- had to put the troller on 5 with the wind to get us out of there. Love that new battery I got about 3 months ago! We decided to find one more spot with a little less wind. She wanted to toss her frog some more. We pulled into a medium sized cove and then into a bit smaller one from there. Looked a lot like where we were fishing previously. Sparse tules, some pads and a still pretty strong breeze blowing. She was working the frog and I was tossing the spinnerbait. Tossed it up into a shade pocket under a tree and wham- another hard bite. She grabbed the net and the 2.7, 17 1/2" bass was in the boat. It ruined that spinnerbait! Almost no skirt left and bent up like crazy. The bass had a wierd looking wound just in front of the tail along the back. Looked like a bird or something took a bite out of it. Just a little u shaped chunk gone. My daughter wanted to get a photo with it but didn't want to get bloody. Too bad we forgot the fish bandaids! I told her I'd tie the same bait I was using on her Ugly Stick but she said "You go ahead I gotta keep the nightcrawlers busy". We fished 'till about 3 and headed back to the dock. She wisely decided to put on some more clothes before the windy ride back to the dock. She was barefoot with shorts and a t shirt for the last hour or two. She liked the cool wind and the warm sun. I had on a light jacket all day and didn't take it off until we hit the dock at the end of the day. At times it looked like it could rain any minute and sometimes it looked like a perfect summer day. The constant was the wind- it was blowing the whole time we were fishing. Should have tied on 3 spinnerbaits to start.
City: yoncalla

Tips: Don't throw a spinnerbait for 2 hours straight with a flippin' stick. I reel lefty and my right forearm was all pumped up. Wind couldn't have helped although you could make some super long casts- 1/2 ounce x 7'6" rod= 5 seconds of air time! Colorado blades with the water so stained. Get to the lake NOW!!!!!!!!
Thursday, May 27th, 2010
Water Temp: 55-59

Water Clarity: Stained (2-4 foot visibility)

Report: Wow! Tenmile Lake is a fantastic place if you like catching bass. We had a great day. Monday the 24th was overcast pretty much all day and it only sprinkled once right as we were leaving the lake @ 3PM. We launched at about 7AM- cruised over to our first area and within 15 minutes I hooked a 4 plus on a jig that shakes loose 12' from the boat. I like this lake! A little while later I get the first one in the boat- a nice chunky 2 lb.,13 oz.- 17 1/2" largemouth. Most came off docks and all the fish were caught on jigs. My partner Mike may have had a slow start but he ended up with the biggest(A 5 pounder give or take a few ounces!), the most (About 14-15 fish to my 6 or 7) and as usual schooled me!! But I didn't mind a bit- I had a blast and can't wait to go over again and soon! We saw quite a few bed fish/cruisers- some we caught, some we just scared off. Most seemed to be 2 pound males. We tried pretty much all different depths and except for the 5 pounder couldn't seem to locate the egg laden big mamas! Our next two best were a 3.10 and a 3.6. Water clarity was 2-6' in most areas. We did spend about 45 minutes in another area and only caught 1- 2 lb. bass but saw several cruisers about the same 2 lb. size. On Tuesday, the 25th we spent about 6 hours at Cottage Grove Lake from 5:30-11:30AM. It was sprinkling when we launched and we had 2 or 3 short periods of actual rain and a few periods of cloudy/sunny stuff. Water temps were almost the same as the day before at Tenmile. Fifty five to begin and about 58.5 at the peak. We tried several of my favorite spots with nothing to show for our efforts. We bounced around several new spots as well as way up the creek. We were getting pretty frustrated after the great day we had yesterday at Tenmile. We tried jigs, ripbaits, rattletraps, senkos, shallow crankbaits, brush hogs, buzzbaits and finally the one lure that caught our only fish of the day...... a deep crankbait. Bounced it off some 12' deep riprap and BAM! Amazingly there seemed to be no more fish in the area- just the lone 3.2- 18"er. Thank God it hit my lure- could you imagine the grief I would have taken from Mike if he outfished me at "his" lake and then kicked my butt at "my" lake the very next day. Friendly competition is what makes bass fishin' so fun. My 2 little ones will get a chance to sample Tenmile before the summer goes by!
City: yoncalla

Tips: Jigs worked great at Tenmile- not at all at C.G.(At least these trips!) I've heard spinnerbaits are great at Tenmile- I only remember getting one fish on a spinnerbait at C.G. and it was a 13" trout!! At Tenmile I had only 1 bass flash out and almost hit my black/blue buzzbait- a 1 1/2 to 2 lb. fish! Kind of shocked we didn't get any senko fish at either lake or brush hog fish either. If we ever get a whole week straight of sunny weather the shoreline will be loaded with spawners at both lakes. And I will be there- how 'bout you!??! Oh yeah-watch out for that old dude in the runabout with the broken throttle cable. We think he wails around the lake 'cause he's too lazy to change the "stuck wide open" cable. It would cut into his fishing time.
Sunday, May 23rd, 2010
Water Temp: you tell me!

Water Clarity: Muddy (0-2 foot visibility)

Report: Tomorrow I'm actually going to Tenmile Lake (Not Cottage Grove). I doubt too many people have been out there lately with the weather we've been having but if anyone has here are a couple questions. What are the water temps like? How is the water clarity? And did you catch any decent fish?
City: yoncalla

Tips: I've packed mostly loud and obnoxious lures to go along with a few quiet/subtle ones. My old bass tourney partner tells me it looks a bit like Clear Lake in California- I hope it fishes like it !! I'll post a big long winded report in a couple days to let you know how we did. Oh yeah- we're also hitting either Dorena or Cottage Grove on Tuesday.
Thursday, May 6th, 2010
Water Temp: high 50's

Water Clarity: Stained (2-4 foot visibility)

Report: Took my 4 year old out in the boat for a couple hours at Cottage Grove. We didn't catch any bass. He dragged a 4" brown w/red flake worm on a carolina rig and I tossed a brownish jig w/reddish beaver. He told Mom we didn't get any fish but we tried hard. I did have 2 trout (13") follow my jig all the way back to the boat on a fast retrive.
City: yoncalla

Tips: The lake looks great- about as full as it's gonna get and ready for summer. If I was a trout guy I'd be hitting that west shore pretty hard about now. And I think I'll try a swimbait when I go tomorrow morning. See ya out there.
Thursday, April 29th, 2010
Water Temp: who knows

Water Clarity: Stained (2-4 foot visibility)

Report: Got 2 things to say- Great job Bassin' Gene! Sounds like you and your partner had a day to remember at our favorite lake (Cottage Grove). And I've seen quite a few other bassers out fishing lately besides us. How about a report or 3. Don't expect secret spots or the model and color of bait to be given up but how 'bout a general idea of how your day on the water went. That's not askin' too much is it?? So far it seems like the 3 pounders of last season have grown to be the 4-5 pounders of this season. Let's hope that now that the lake is full the fishing takes off and doesn't let up. I know Carl and I can't wait for the creek bite to kick in! Shouldn't be long now eh Bassin' Gene- 4-5 days of no rain and it's on.
City: yoncalla

Tips: Go to the lake, cast, set hook, take photo and release, smile and repeat. And post once in a while. I'm going Sat. and Sunday- see ya there!
Monday, April 26th, 2010
Water Temp: 56

Water Clarity: Stained (2-4 foot visibility)

Report: This report is for Cottage Grove Lake. We found the fish suspended near drop offs in 10 to 20 ft. My partner and I boated 7 bass with the best 5 going 22 lbs. topped by a 5lb. female who's color was very light having just come up from deeper colder water. All the fish we caught were pre spawn females that were staging.Six of the seven fish we caught on a deep diver(12-14 ft.)brown crawdad crankbait.
City: Dorena

Tips: Locate the warmest water along dropoffs and vary your retrieve(crank & stop) until you locate the fish. Once you find the fish keep working the same area as the fish will be bunched up. We went searching the shallow grass beds for spawning fish, but found none. With the full moon phase coming Wednesday you may find some spawning fish,but always try the deeper water for the staging bass.
Saturday, April 24th, 2010
Water Temp: high 50's

Water Clarity: Stained (2-4 foot visibility)

Report: Fished Cottage Grove the 23rd and 24th. Tried up the creek the 23rd and couldn't get a bite. Used a jig/beaver and a crawdad crankbait. Water was looking pretty clear- about 4-6' visibility. About 34 out and a bit windy. Tried some west shore spots on the 24th but couldn't get bit there either. It was a bit warmer (47) but the water clarity was maybe 2-3' at least where I was casting from. The upcoming moon phase is my favorite one to fish especially with the water temps being what they are. I'm off to the best start I've ever had at least quality wise. I've only got 5 fish so far this year but they add up to 21.2 pounds! I need to hit it hard and see if I can finally get my daughter her first Oregon bass and with a little luck get my little boy a big bass. He would be impressed with a 3 pounder!
City: yoncalla

Tips: I saw a nice looking pond on Google earth and decided to go talk to the closest people to it and see if the kids and I can go fish it. They said yes! It's about 15 miles closer to home than Cottage Grove and looks pretty bassy. I had 2 nice ponds that I fished in California and was looking forward to having fun with the kids there. Now we can go, fish, drive home and not have to spend 3-4 hours. Not to mention the gas saved! I love Cottage Grove particularly in June, July, August and September but if this pond actually has any decent sized bass I'll grow to love it too. Get out and go- it's bassin' time!
Sunday, April 18th, 2010
Water Temp: 53-58

Water Clarity: Muddy (0-2 foot visibility)

Report: I fished Cottage Grove for almost 2 hours on the 16th on my way to work. Covered a ton of shoreline along the west side with no fish and no bites. On the 17th I only had about 50 minutes to fish so I headed up the creek. The ramp looks fine but they still had the gate locked. I walked in and started casting my jig but all I was catching were weeds. Switched to a crawdad colored crankbait and got a 3 lb.,13 oz., 18" bass. She was loaded with eggs and looked very healthy. Got a quick picture and let her go. Water visibility was only about 1-2' but the overnight temp only got down to about 42-43 degrees. Off to work with a smile on my face! On the 18th I took Carl and we got the boat out for the first time this year. We were the first boat to the ramp and we were fishing by about 6:15 AM. Couldn't draw a bite at out of my favorite starting point so we moved down the bank about 750 yards and started tossing our jigs. At 7:05 AM I felt a little bump, tightened up the line and set hard. The fish pulled very hard and never once jumped. Carl netted it and we threw her on the scale. My 2nd best ever out of Cottage Grove- 5 lbs., 7 oz., 21 long! Got a couple quick photos and let her loose. She was bulging with eggs and the inside of her lips were raw and red looking- I'd guess from chasing crawdads down in the rocks! She was perfect looking and didn't have any scars, sores, etc.. About 30 minutes later we got a 3.2, 17 1/2" also on the jig from about the same area. We hit a few other areas incl. the creek but didn't get any more bass. It was pretty warm overnight the last couple nights and when I went out to load the boat I could hear the frogs in our pond making lotsa noise. That's a good thing to hear!
City: yoncalla

Tips: I tried a new color of trailer on my jig and it seemed to work good. I'll have to grab another couple bags of them. The water clarity has been about 1 to 2' all week. Usually when the rain stops it clears up pretty fast but not this week. There were a lot of BIG CHUNKS of WOOD out floating around pretty much all over the lake. Be very careful- some were hardly visible and huge. If you nailed one at speed you would for sure damage your boat. The middle of the lake had the biggest examples. Just from Saturday morning to Sunday morning the lake level rose at least a foot to a foot and a half. I think they want it topped out by May 1st and it just might happen. Get your license, put new line on your reel, grab a handful of whatever you like tossin' and get your butt to the lake!!
Friday, April 2nd, 2010
Water Temp: cool

Water Clarity: Stained (2-4 foot visibility)

Report: Used a watermelon/red senco, a jig and a DD-14 dark brown crawdad crankbait and couldn't draw a bite out of any of those great Cottage Grove bass. Fished mid lake-west shore area. Water clarity was decent. Saw a 5" bluegill that couldn't seem to swim upright. Something had taken a chunk out of it's tail but it looked ok otherwise. It was swimming in circles and butting into a small shoreline stump. If a bass doesn't eat it I'm sure a bird will come along and put it out of it's misery. Another weird thing- as soon as I made my first cast I look down and there is an unopened can of Coors sitting 3 feet away. Only 35 degrees out- too bad I don't drink. Now if it was 3 PM on a 98 degree day in the middle of summer I would have been tempted. Except the can would have probably exploded due to the heat!
City: yoncalla

Tips: Think I'll try up the creek if I get a chance to get out this weekend. Hopefully it will not look like chocolate milk due to this last storm. Get out and go. The next storm should really push the lake up to almost full. It's gonna be a great summer- I can feel it!!
Thursday, April 1st, 2010
Water Temp: no idea!

Water Clarity: Stained (2-4 foot visibility)

Report: I,m heading out to Cottage Grove this morning for a little before work fun. I got a decent fish right after the last storm so we'll see what happens today. I'm really wondering what the water clarity will be like with the wind last night and of course the rain too. I'll post again tomorrow. I'm going DD-14 dark craw, brown/reddish jig and black/black thumper spinnerbait!
City: yoncalla

Tips: Good to hear you had a good day at the lake Bassngene. I'll be taking my now 4 year old boy out in the boat real soon- he keeps asking to go. We'll get a break in the weather soon I'm sure. You're right- it'll just get better from here on out!!