Tenmile Lake and Reports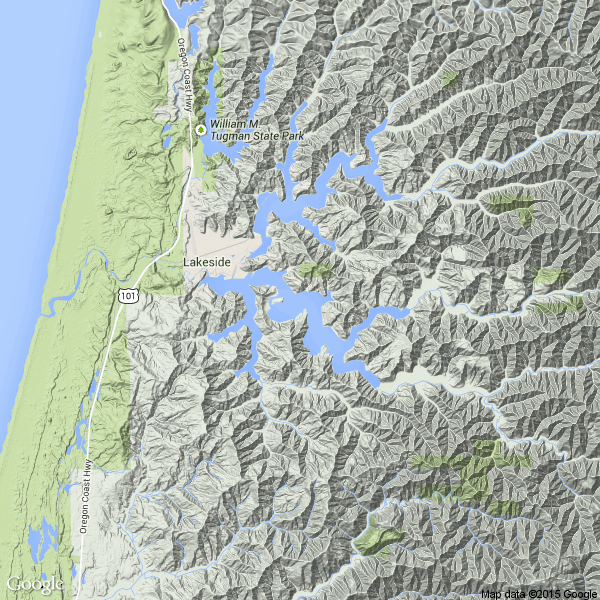 Click for Navionics/Google interactive map
Monday, May 10


Tuesday, March 30th, 2010
Water Temp: 48-55

Water Clarity: Stained (2-4 foot visibility)

Report: The previous report was for Cottage Grove Lake
City: Dorena
Monday, March 29th, 2010
Water Temp: 48-55

Water Clarity: Stained (2-4 foot visibility)

Report: My partner and I fished last Saturday the 27th. Launched at 12 noon. The weather was warm, sunny and a slight breeze. Started with jigs and blades but no takers. I started throwing a speed trap(red crawdad) and caught a 2.5 in six feet of water. An hour later my partner landed a nice 3.5 on a texas rigged 4 inch black worm. We continued to work the edges of the grass and the drop offs and my partner missed a couple of strikes. I switched to a brown crawdad color deep diver(10-12 ft.) crankbait and next to a submerged stump I hooked into and landed a beautiful 4.5 female. We ended a great day around 5:30.
City: Dorena

Tips: We found our warmest and clearest water on the west shoreline with the afternoon sun warming up the shallows. The river channel was muddy and cold(48), but we did monitor fish on the graph. The water is up to the dock and the lake is filling up fast. As the weather warms, the fishing will get better and better.

Water Temp: low 50's???

Water Clarity: Clear (4+ foot visibility)

Report: Fished the 24th and 25th at Cottage Grove and didn't get a bite. The 24th was pretty much dead flat calm- used a senco (Texas rigged- havn't had much of a chance to try out wacky rigged yet!) and my jig/beaver. Tried the same area I got the 4.3 at and was surprised I didn't get bit. The 25th was a totally different day. Rained off and on during the night and the wind was blowing pretty good too. Put on my rainsuit and started walking. Covered a pretty big chunk of bank but no bass!! Just tossed the jig so I didn't have to keep backtracking for the 2nd or 3rd rod. Hands were like ice cubes by the time I got back to the car and headed for work.
City: yoncalla

Tips: The water clarity was actually pretty decent before the rain started up again. I put 2-4' in the report for the 23rd but it was more like 4-6'. See you at the lake!!
Thursday, March 25th, 2010
Water Temp: hopefully getti

Water Clarity: Muddy (0-2 foot visibility)

Report: Hey Bob. I'm not sure how your water clarity is, but my go to color of senco is green pumpkin w/ black flake. Second of course is watermelon w/ black flake. I've also had better luck this time of year with the 4 in. Have you had any luck with the wacky rig?
City: Salem

Tips: Hopefully getting to go first of the season soon!
Tuesday, March 23rd, 2010
Water Temp: cool still

Water Clarity: Stained (2-4 foot visibility)

Report: Stopped by Cottage Grove Lake on my way to work this morning. Didn't really expect to catch a fish but had to try. Started out using Big Ed's as well as my fishin' pal Scott's favorite lure- a 5" watermelon w/red flake senco. On about the 3rd or 4th cast I saw my Tuffline braid jerk just a bit so I lowered the rod tip and set the hook. The fish fought pretty good. She went 4 lbs.,3 ounces on the scale and was 19" long. Off to a good start for 2010. I alternated between the senco and my trusty jig/beaver for another 45 minutes and kept moving and covering water but couldn't draw another bite. This fish came off a drop off near a spawning area and I'm kind of surprised I didn't get at least 1 or 2 more fish. I'm starting at the same spot tomorrow so we'll see if some her friends wouldn't like a senco for breakfast.
City: yoncalla

Tips: Have your gear ready and accessible. My pliers were buried under a pile of soft plastics bags in my fanny pack- I actually tossed them all out on the ground to find them. By the time I got the 5/0 Gamakatsu out of her mouth and weighed/measured her it was time to get her back in the water. Didn't bother with a picture 'cause it was 35 degrees and I don't like having them out of the water that long. See ya out there-and by the way tomorrow I'm getting more than one fish!!
Sunday, February 21st, 2010
Water Temp: still cool

Water Clarity: Stained (2-4 foot visibility)

Report: Fished for about 45 minutes this morning at Cottage Grove. It was 26 degrees when I left the house- took 2 jugs of water to clear my car windows. Actually wore some mechanics gloves today. The braided line I love using was freezing in the guides. I had to clear out the guides about every 4th or 5th cast. Once the sun popped out that got a little better. I covered a good chunk of shore using the cast and walk method but still got no bass. The lake is slowly rising and I saw 2 boats out as I was leaving. One parked at the mouth of the creek which is where I'd start if I had been in the kayak or boat. If it stays nice a few more days the bass have got to be stacked up waiting to head up the creek and feed a bit more before spawning. I'm gonna try launching the kayak from the creek ramp even if I have to park outside the gate and carry all my gear in.
City: yoncalla,or

Tips: On 26 degree mornings I love my big,heavy,long red jacket. Cabelas and BPS both have them on sale from time to time for a pretty good price. A hooded sweatshirt under and your good to about 20 degrees or so. Mechanics gloves help keep your hands warm enough to fish and if your worried about smelling like a fish you could always wash them! The rubber boots I wear aren't insulated so an extra heavy pair of socks is a good idea.
Friday, February 19th, 2010
Water Temp: chilly

Water Clarity: Stained (2-4 foot visibility)

Report: Fished about a 250 yard section of the west shore of Cottage Grove today before work. Used a crawdad colored crankbait for 1 stinkin' cast- then had to do the old grab the line and walk backwards trick. The line finally snapped at the usual weak spot- the uni to uni knot between the leader and the braid. Grabbed my trusty jig rod and kept casting. About 10 minutes before I had to leave for work I tossed way out along side a small point. Let the jig settle and started slowly workin' it back to me. About halfway back I felt the familiar tap-tap from my first bass of 2010. Set the hook on the 3rd tap and in she comes. A nice belly full of eggs 4 pound, 8 ounce beauty. Didn't have my tape with me but she was 3" taller than the top of my rubber boots. Worked out to 19 1/2" once I got to work and borrowed a tape. Tried 3 or 4 more casts to the area but no more bites. I was in a great mood all day! Even got a semi-decent picture of her. Felt bad having her out that long as cold as it was but she swam away fine when I gently sat her back in the lake.
City: yoncalla,or

Tips: I tying a crawdad crankbait back on right now and the jig rod always goes with me regardless of the time of year. Fish them as slow as you can but mix it up now and then. This bass hit the jig pretty hard while I was shaking the tip of the rod. I think banging and bouncing the crank off the bottom or any cover is what gets you the most bites. But with the right crankbait you can do it slowly enough that the fish doesn't have to expend extra energy chasing it down! Gotta go- fishin' time!
Monday, February 15th, 2010
Water Temp: felt OK for 2/1

Water Clarity: Stained (2-4 foot visibility)

Report: Spent an hour and a half walking and casting along the west shore (Mid-lake) at Cottage Grove this morning. Water has come up quite a bit. Used a jig and reddish beaver along with a jerkbait. If you fish this lake later in the year you really should take your camera and a notepad and walk the shoreline. You'll discover all kinds of cool looking cover that you never knew was there.
City: yoncalla,or

Tips: Thanks for the kind words Big Ed. You can't catch 'em if you don't go to the lake or pond. I really miss the ponds I used to fish in California- they would usually produce 9 or 10 months of the year.Don't forget- the Bassmaster Classic is next weekend. I'd rather be catchin' than watchin' but those dudes can sure fish. Fun to try to pick the top 5 guys. See ya out there! And GO JOSH HILL!!
Thursday, February 11th, 2010
Water Temp: really cold

Water Clarity: Muddy (0-2 foot visibility)

Report: I think you are the only person in the state that is actually fishing for bass this time of year. You are a dedicated, fishing addict. I sure appreciate you taking the time to report on all of your fishing adventures. It provides a lot of inspiration for me to get out there and rip some lips. I unfortunately fish small farm ponds that take forever to warm up. Three of them actually have mountain stream runoff going into them. But I'm patiently waiting for my time. Thanks Bob
City: Salem, Or

Tips: I've found early pre-spring bass don't move a lot for their food. I normally drag senkos along the bottom very slowly and try to put it right in front of them. Quite possibly the most boring style of bass fishing. But can be affective.
Friday, January 29th, 2010
Water Temp: ok for Jan.

Water Clarity: Stained (2-4 foot visibility)

Report: Fished Cottage Grove along the dam for about 50 min. before work. Didn't get a bite. Tossed my trusty jig and also slow rolled a 5" trout colored swimbait for 6 or 8 casts. The water clarity was pretty darn good and it's rising. A trout guy I talked to said he was there 4 days ago and he had parked about 30' further down the bank. Keep it coming because we've only had about 1/2 the normal rainfall so far this winter. And the bass for sure bite better if the lake fills up. I saw some small movement right along the edge of the bank and I'm pretty sure it was frog related. There is a bit of floating debris that should grow as the winds pick up. This should help warm the water and give the bass overhead cover. I expect to lose a few jigs trying to extract a few toads from under it!
City: yoncalla,or

Tips: Try to think like a big bass. The water's warming up, you need protein to help your eggs grow and dang I'm hungry! How about a floating frog twitched enticingly across the top of the floating debris with a stout rod of course. See ya out there!
Thursday, January 28th, 2010
Water Temp: chilly

Water Clarity: Muddy (0-2 foot visibility)

Report: After 2 or 3 days of no rain and somewhat warm weather I'm heading to Cottage Grove this morning to see if I can fool a fat bass into nibbling on one of my jig and beavers. I've got at least an hour to fish before work so I may hit 2 spots. I'm pretty sure the water won't look like Ovaltine- hasn't been that windy. Will post soon with results good or bad!
City: yoncalla,or

Tips: Never forget optimism,jigs or your license when heading to the lake.
Sunday, November 29th, 2009
Water Temp: 40-43

Water Clarity: Muddy (0-2 foot visibility)

Report: Took my kayak out to Cottage Grove Lake for some exercise and casting practice! Air temp was 33 when I launched but it felt okay. Had on plenty of clothes and some neoprene gloves that worked great for paddling- little bulky for fishing. Paddled over several pods of fish but couldn't draw a bite. Tried a Lucky Craft ripbait and a brighter colored (Gold w/orange belly) Diawa ripbait. Most fish were 8' or deeper. Should have had a suspending crankbait tied on second rod. Lots of hunters along the dam blasting away as usual. Only saw one guy doing pretty well and he was in a small boat!
City: yoncalla,or

Tips: Dress warm and be safe.
Friday, September 18th, 2009
Water Temp: 67-68

Water Clarity: Clear (4+ foot visibility)

Report: I put my 3 year old boy to bed early last night. It was easy- I just told him we were going fishing early tomorrow morning at Cottage Grove Lake. Got the boat loaded and hitched up, loaded extra clothes for him and a cooler with some snacks and drinks and of course sunscreen! As soon as I said "Hey little man- let's go to the lake" he was out of bed and looking to put his shoes on while still wearing his Spongebob pajamas. Talked him into wearing his heavy,long camo pants so he'd stay warm and the fish would have a hard time seeing him! Never mind his bright red and yellow life jacket! Grabbed him a big baggie full of Kix cereal and juice and we were out the door.
We drove 25 minutes to the lake and he was wide awake and looking at everything. No cartoons on the DVD for him. It was foggy in spots and 1/2 the lake was fogged up when we launched. For the first 15 minutes we tried dragging a 4" Aaron's Magic worm on a baby carolina rig but got no bites. Next we trolled a trout patterned jerkbait over to our next spot. Might have had 1 nip on it but it didn't hook up. He kept eating his Kix while we trolled but as soon as we got to our spot and cut off the big motor he opened the rod locker and grabbed his 4'8" Ugly Stik and the baby carolina rig. He got up on the front deck and he fished hard for about 15-20 minutes. We didn't get any bites so he went back and finished his Kix. We'd moved to a different spot- a riprap bank where I'd caught a few good ones recently. As I put the trolling motor down we noticed some baitfish coming out of the water right against the rocks. I casted close to it and handed him the rod. About 3 seconds later his line was moving off to the left. I told him reel it in - you got a fish! He fought it and finally got it up next to the boat. I expected it to be a 7-9" bass. Instead it was a 12", 1.2 largemouth. He was as jacked up as I was about it. I unhooked it and put it in the net for a minute while I got out the camera and fired it up. Then he actually lipped it and held it up for me to get a few good quick photos. His smile was huge and the photos look great. He wanted to take the fish about 1/2 a mile away and show my trout fishin' buddy Harold but I told him the fish wouldn't like it. So he turned and gently underhanded the fish over the side and into the drink (Just like he'd seen all those TV guys do it!!). We tried a while longer and then I asked if he was ready to go. He smiled and said "Yeah- let's go home- I want to tell sister about my medium sized bass!" Not his little or his big bass- he understood that a 12 incher would be considered a medium sized fish. I'm pretty sure it won't be long before he's catchin' some big bass too.
City: yoncalla,or

Tips: I had actually found another picture frame and emptied it out the day before we went. I had his picture with him and his fish screwed onto the old fishing locker by 3PM the day after he caught it! Right next to his 6 year old sister's picture of her first bass!! Makes a daddy proud! Oh yeah- thanks sis for letting him use your Ugly Stik and one of those purple worms!!
Friday, September 11th, 2009
Water Temp: 68?

Water Clarity: Clear (4+ foot visibility)

Report: Got a 2.9, 17 inch largemouth at Cottage Grove Lake on my way to work today. Got it at the same spot I got the 4.2 a few days ago. Tossed out my jig- a flock of geese flew over- air fired at them and 5 seconds later- tap,tap, fish on. I guess I'll call it Goose Karma! The fish was healthy and chunky and fought well- felt like a 3.8 or bigger.
City: yoncalla,or

Tips: There's plenty of water in the lake still but the Lakeside Dock will probably be done about mid October or so. It's got about 30' of dock still in the water right now. Then it'll be kayak time. Go while you still can.
Friday, September 4th, 2009
Water Temp: still warm

Water Clarity: Clear (4+ foot visibility)

Report: Fished Cottage Grove for 20 minutes before work today. First cast at a little ledge spot I like I had a flock of geese fly over so I aimed my rod at them and "air" fired. Three seconds later tap-tap....set the hook! Good fighting 4 lb., 2 oz. largemouth. It was a very husky looking bass and was only 18" long. Hardly any belly to speak of- all its weight was along the back. Would have liked to have a photo but camera was at home!
City: yoncalla,or

Tips: Jigs near grass. I'm really starting to like the War Eagle jig- caught my last 4 fish on them. See ya out there. Vacation from the 12th-22nd- yee haw!!!!
Friday, August 28th, 2009
Water Temp: 71-73

Water Clarity: Clear (4+ foot visibility)

Report: Carl and I went to Cottage Grove for about 5 hours this morning. We only got 3 fish total. At about 8AM we got a 7" bass on a 5" jerkbait. At 8:50AM we got a 17"- 2.14 and at 10:55AM we got a 17 1/2"- 3.2. The 2 good ones came on a jig and wooly bug. The fish seem to be scattered- we couldn't get a second fish in any of the areas we fished. We ran around a bit- one fish was from up the creek and 2 from the west shore spots. Carl tried several different lures on his new rod and reel. He tossed a rattle trap and loved the way it casts. He tossed a buzzbait over some of the weedbeds up the creek and had some small ones slap at it but not hook up. He tossed a spinnerbait but the darn skirt kept falling off. I didn't have any tiny wire ties in the boat so he tossed that lure back in the tackle box. And we both spent at least 1/2 our time tossing the jigs. I actually tried out a War Eagle jig and was impressed with it. Didn't hang up much, casts good and both bigger bass had the hook right between the eyes. That jig has a little bit more color to it than my normal jig. Tried the hot color jig from last August with a Zoom brown chunk and couldn't draw a bite!! Also tried a 10" t-rigged Power Worm up the creek but no takers. Graphed a new spot and fished it a bit. It had some fish holding on some stumps in 18-20' of water. I will hit this spot hard in the weeks to come and expect the fish to break my 5.10 personal record for Cottage Grove to come from this area. If I can't get it this fall I'll be out there early next spring.
City: yoncalla,or

Tips: Cover water. If you don't get bit in 30 minutes- move. Try a few new spots every trip- you may discover your new favorite spot. Get out and go. Summer is almost gone.....but fall is a great time to fish. Less boat traffic- the lake to yourself on some weekdays- and you won't get sunburned!!
Tuesday, August 18th, 2009
Water Temp: low 70's

Water Clarity: Clear (4+ foot visibility)

Report: Went to Cottage Grove in the boat. Fished 4 different areas along the west shore. Two produced and 2 did not. First spot gave up a 3.10- 20" bass at about 6:20AM. Second spot I had high hopes for because of recent success in the area but despite spending almost an hour there I couldn't draw a bite. Moved to the 3rd spot and tried fishing the area between the weeds and the rip rap shore. At 8:00AM I got a 17"- 2.14. Both fish came on a jig and beaver. The wind was blowing enough to stir things up and there were a few wakeboard boats around too. Didn't get another fish there so 20 minutes later moved again. I actually fished 5 other areas after that but spent maybe 20 minutes max at each one. Only 2 fish for the day but at least they were decent sized.
City: yoncalla.or

Tips: The fish seem a bit scattered so it might pay to spend no more than 20-30 minutes in a spot and then move on. I fish my jig setup fairly slow so I might only make 20 casts in 30 minutes but I feel like I've put it near enough fish that if they're biting I'd get bit. I switch it up a bit during the day and toss a crankbait or a grub- maybe a swimbait now and then but I always come back to the jig. The bulk of the bait keeps the runts from eating it and the 2 1/2 to 3 3/4 lb. bass can't resist it. 80 pounds and 7 ounces for 26 fish and we still got a bunch of good fishing left so..... see you at the lake!
Monday, August 10th, 2009
Water Temp: 73-77

Water Clarity: Clear (4+ foot visibility)

Report: Took the brother in law out for a fun trip to Cottage Grove Lake today. We fished from 5:45 to about 11:15 AM. We got 6 fish between us. All but a little 7" one came on a jig and beaver. We got a 2.3, 2.13, two 3.0 and a 3.7 for a 5 fish limit between us of 14.7. I'd get a fish and then 15 minutes later he'd get one. Once the sun hit the water the jig bite kinda dies off a bit. We fished our good spots twice and tried out a bit deeper but other than the 3.7 which came at 10:45AM most of our catching was done by about 7:30AM.
City: yoncalla,or

Tips: We had a good trip and I'm hoping for some of those nice overcast August/early September mornings where the sun doesn't come out 'till after 9AM. I don't really see any reason I won't break my personal best 5 fish limit this year- the fish are there! And there should be plenty of water to launch until mid September. Hope I don't run out of jigs and/or beavers before then!
Tuesday, August 4th, 2009
Water Temp: didn't look!

Water Clarity: Clear (4+ foot visibility)

Report: Took my 6 yr. old girl and her 16 yr.old cousin out to Cottage Grove for an afternoon of bass chasin'. We launched up the creek and spent about 1 1/2 hrs. fishing the channel. The cousin got a 7" bass on a Junebug grub. So we headed over to the "School of Rocks" spot and there was someone already there. We pulled in 500' north of them and started fishing. At about 5:00 they started the motor and moved down towards the tule patch. We pulled into where they were and 15 minutes later I got a good hard bite- set hard and my 6 yr. netted a 18", 3.3 largemouth. Fifteen minutes later about 30' down the bank I get a 3.2, 18" that fought way harder than the 3.3. This one never jumped- just dug hard all the way to the boat. I just knew it was a 4 1/2 pound fish (Or bigger). I threw the jig with a reddish colored trailer up the creek but switched to the green trailer once we moved to S.o.R.. My niece switched from Junebug to watermelon w/red flake and got another 7" bass from the same area. We fished another 1/2 hr. and then headed back to the ramp. Pretty fun day all in all. Couldn't get my 6 yr. old to fish at all- she just wasn't in the mood. Although she did come up and reel the jig in on the next cast after the 3.2. Had she nailed one I don't think I would have got my flippin' stick back! Except to cast it for her.
City: yoncalla,or

Tips: Thanks again to Dan at ReelEx! My big Curado that used to be known as the Squealer now casts so well that I can almost spool it on a good cast. And that's with a spool of 20 lb. flourocarbon line thats kinda "coily" if "coily" is actually a word! I'll save that line for leaders and respool it with 30 lb. Tuffline braid when I have time. I think I can get 3 boat trips out of this vacation week. The other cousin, my 3 yr. old boy and myself may go Thursday or Friday and then my brother in law can go early on Monday!! Should have some good reports after that. Get out and go- it's prime jigging time!!
Thursday, July 23rd, 2009
Water Temp: 74-77

Water Clarity: Clear (4+ foot visibility)

Report: Was on the water at Cottage Grove early last week and tried top water, blades & swimbaits with no hits. Finally hooked a couple of dinks on a rattletrap and a couple more dinks on a drop shot. Then switched to a jig and caught a nice 3.5 in 12 ft. off the grass. Got off the water at 11a.m.
City: Dorena

Tips: Hey bassnbob, it was great meeting you. Please email me and we can talk more.