Iron Gate Reservoir and Reports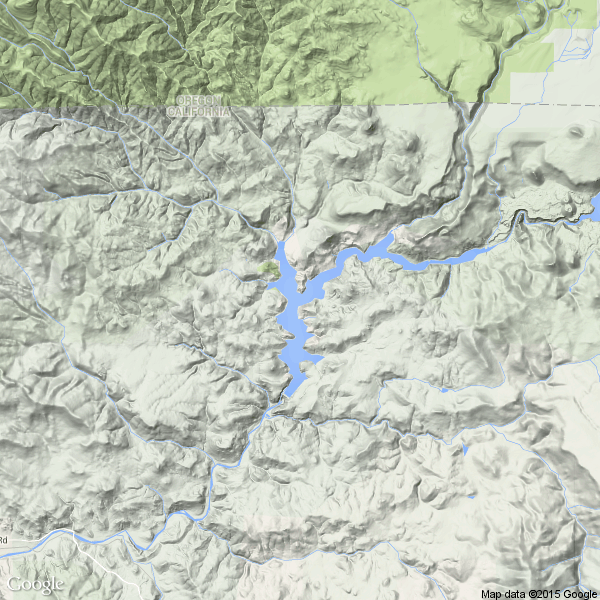 Click for Navionics/Google interactive map
Wednesday, Dec 6


Sunday, June 13th, 2010
Water Temp: 66

Water Clarity: Stained (2-4 foot visibility)

Report: Fished a weekend tournament and didnt do so well. Caught 1 fish which went 2.26 lbs for the 2 days and got 11th place. Winning weight was a little over 8lbs. Very tough!! Caught mine on a black jig with brushhog trailer in the back of the weed beds. Be patient and fish slow. Did not get any on top water. Had 1 blow up at a frog but that was all. Have no good info for anyone other than that.
City: Napa

Tips: Fish slow and be persistent. I heard of alot of different things that caught fish. Senkos, spinnerbait, jig, buzzbait, no specific colors. Hope that helps a little.
Monday, June 15th, 2009
Water Temp: 68 degrees

Water Clarity: Stained (2-4 foot visibility)

Report: Lake was a little low, some of the willows were in the water and weed line was about 2 foot from the bank. We fished a tournament over the weekend and did pretty good saturday with 5 fish at almost 10 pounds fishing a plastic worm in the weeds. Sunday was alot harder with 2 fish for almost 5 pounds also using a worm. Nothing was caught by us in the willows. Weed line produced all of our fish. Our friend caught a 5.67 pound fish as we were talking to him and they ended up winning the tournament with over 22 pounds. Good job Brad and Jeremy!!!
City: Napa

Tips: Use plastic in the weed mats and fish slowwwwww.
Friday, May 15th, 2009
Water Temp: 60-65 and risin

Water Clarity: Stained (2-4 foot visibility)

Report: prefished for a weekend club tournament friday for couple hours early am good blade bite caught 4 to 4lbs got off water primed to go for the next morning....caught 1 on sat and 2 on sun all on buzz bait couldn't get bit the rest of the days on plastics or anything else fished till noon both days.... our club weighed in 4 fish each day....club big fish 5.52 on sat....2.37 on sun....
City: K-Falls

Tips: friday was the day the fish bit good.... fish were caught in the morning and late evening...this lake has been frustrating last year and now this year so far....the water level went up and down on the weekend
Sunday, April 5th, 2009
Water Temp: 51

Water Clarity: Muddy (0-2 foot visibility)

Report: Fished Irongate on Sunday and did not get a bite all day. Fished the narrows and main lake points. Fished Jigs, sencos, and carolina rigged a twin tail hula grub. Tough day....
City: Central Point
Wednesday, April 1st, 2009
Water Temp: N/A

Water Clarity: Stained (2-4 foot visibility)

Report: Where's all the reports?? I know you guys are fishin' Irongate why not give us some feedback?
City: CP, Oregon
Wednesday, February 4th, 2009
Water Temp: 49

Water Clarity: Stained (2-4 foot visibility)

Report: Great day. Minnows only and caught a 12.7 and a 9.5 keep tight lines. Camanche tomorrow and will let you know how I did. Minnows Only!
City: concord

Tips: Minnows Rock!!!
Saturday, October 21st, 2006
Water Temp: 58

Water Clarity: Clear (4+ foot visibility)

Report: started with spinner bait, no luck then went to crank bait caught 8 in six hours not bad but not great. wind was howling out of east and the best spots were where the wind was blowing the hardest.
calm water 0 fish
City: central point

Tips: speed trap on wind blown banks
Thursday, September 7th, 2006
Water Temp: 61-64

Water Clarity: Clear (4+ foot visibility)

Report: Had no idea that there would be two club tournaments going on this weekend. Showed up at 5;45 am to find about twenty boats on the water already. We took off between ths SOB and RVBM blast off. Lots of good water on this lake so it wasnt hard to find good water. The water was a little higher than we expected to find at this time of year. Very few matts showing and we were hoping to find a strong frog and or buzzbait bite but it was not to be. Started off at Jenny creek throwing buzzer`s, and zara`s. Had a few takers on the buzz but nothing to brag about. Should have tried some type of plastic but my hard head wouldnt give up on the topwater baits. Worked this area for a god 2hrs with only a hit hear and there. A couple other boats in sight and we didnt see them doing any better, time to switch things up. Headed out to a large flat across from Jenny cr. throwing the buzz and Jack starts chuckin a spinnerbait. Jack hooks one in pretty short order so we decide to work this large flat a little more thoroughly. Picked up a texas lizard and start getting better bite`s. Jack ties on the most rediculouse plastic craw bait I`ve ever seen and to my amazement, it works. We procede to take six fish off this spot in fairly short order but when the sun got up high and the wind calmed down, so did the bite. Head up the river arm to see if they are letting water through. Alot of current but we realise that the water is quite a bit cooler up here. Not a bad thing when in the heat of summer but did us no good at this time of year. Couldnt buy a strike so we start heading back toward the main lake. The morning wind had blown allot of the algea bloom right up against the bank so what the hey, use the cover right? Jack start`s getting a few buzz bites and I dicide to try a spinnerbait. I get one here and there so we are swithching back and fourth between the two. It became apparent that the fish were right up tight against the bank, under the algea. Once we started casting up tight in about 4inches of water the bite`s start coming more frequently. Finaly a pattern of some kind. The further we got toward the mainlake, the less algea there was and the fewer bites we would get. We decide to go hunting for more of this type of water but Jack forgot to put oil in his resevoir so every time we try to hole shot the boat the alarm starts screamin at us. Guess our runnin around the lake is over for the day...Luckily, I know a few guys on the lake this weekend so we put the word out that we need oil and after about an hour of fishing back towards the ramp, Kevin Wix shows up with enough oil to shut off the alarm. Big thanx to the RVBM, Kevin and Danny for the resque. Wound up with 18 keepers IN THE BOAT, 10 for me, 8 for jack who by the way, let two bounce off the side of the boat so he didnt get to count em`...That`l learn him to be so careless. No big uns but a fun day on the lake.
City: Medford

Tips: Bite in the clearer water was a feed bite. Had to probe it and work slow. Good reaction bite where the algea was blown up real tight to the bank. A full tank of gas aint worth much without oil, charge your batteries the night before you leave and for gods sake, keep a pint of oil in your boat. Dont cost much and might save you some frustration one day!!
Friday, June 2nd, 2006
Water Temp: 60

Water Clarity: Stained (2-4 foot visibility)

Report: Lots of smaller fish in the shallow stuff (12-14")4 fish over 2lb for the day. Brown grass jig for the best bite. Water still very high and visability is still low.
Thursday, June 1st, 2006
Water Temp: 62

Water Clarity: Stained (2-4 foot visibility)

Report: caught several 1 2#ers in the late afternoon. wind was a little tough.
City: Medford,Or

Tips: take someone fishing!!
Saturday, March 25th, 2006
Water Temp: 41 to 44

Water Clarity: Stained (2-4 foot visibility)

Report: Four fisherman on the boat and nothing bit all day. Water level was okay, but too cold.
City: Medford