Del Valle Lake and Reports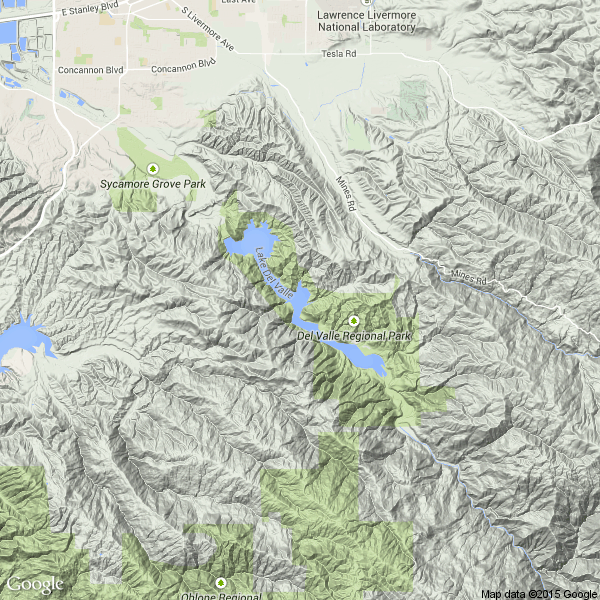 Click for Navionics/Google interactive map
Wednesday, Dec 6
Saturday, October 28th, 2017
Water Clarity: Stained (2-4 foot visibility)

Report: We launched around 6:30 Sat. morning and headed north. East side along steep banks had some bass busting shad. Managed 7 in the first 1-1.5 hours on crank baits. Most were smallmouths. Had one LM that was likely 2+ #'s and a sm that was 1.8 and skinny. Would have gone two+ once it fattens up a bit.

After the sun hit the water the reaction bite seemed to disappear for us. Son managed 4 more after that on DS without any real pattern.

East side had a couple more feet of visibility compared to the west side.

Friday night they dropped the lake 3 feet. Ranger said they had been letting water out most of the week, but were surprised to find they had let out another 3' overnight. He warned us about the mud stacked up on the ramp.

Off the water at 1:00.
Saturday, July 22nd, 2017
Water Temp: 75-79

Water Clarity: Stained (2-4 foot visibility)

Report: Lake level drop a few feet that made for a tough bite for us. Caught a few dinks and my partner landed a nice 5 plus on dropshot on a steep bank. It's July and she looked like she hadn't spawned yet. Went for strippers and got 3 all over 21 in. Lots of fry and bait swimming around. Tried topwater, crankbaits no luck. Senko, dropshot and brushhogs worked better. Anchovy and chicken liver combo for strippers. Good Luck and Please Post it helps everyone. Thanks
Saturday, April 15th, 2017
Water Temp: 59 -63

Water Clarity: Stained (2-4 foot visibility)

Report: Reopened Sat. the 15th after major clean up from the flooding. Lake is looking great and fishing was real good. We caught 20 plus bass LM and Smallies. 25% of the fish we caught have all ready spawned, all in the 2.5 to 4lb. range. These fish were fighters, strong and healthy. Fished the South end all day Pitchin' Brushhogs in the tules. Go have fun and maybe catch a Big One. Kalihi Boy Out!
Saturday, October 15th, 2016
Water Temp: 66-68

Water Clarity: Stained (2-4 foot visibility)

Report: Went out yesterday and braved the weather, to my surprise we did not get rained the whole day. A little wind but very fishable. Fishing was very tough only 2 bites for us ,1 nice 3#er and a dink on dropshot. Tried everything! I don't know if the lake is starting to turnover or what but it seems like it with the cool mornings now. The lake is full and looks great...Go Fish! We got off the water just in time cause it started pouring.

Tips: None for this trip.
Friday, March 25th, 2016
Water Temp: 57-64

Water Clarity: Stained (2-4 foot visibility)

Report: Fished the lake 2 weeks ago and it was at least 20ft. plus down.Went Friday and now it's full and looking good! That last rain did the trick. We caught most of our fish in the south end on senkos and dropshot . The fish haven't adjusted to this new water level yet but will very soon and then the fun begins. If you like flippin' this lake is set up for it right now.

Tips: Try flippin' creature baits in the junk. Have fun, catch & release.
Friday, March 4th, 2016
Water Temp: 59 - 61

Water Clarity: Stained (2-4 foot visibility)

Report: Fun in the rain yesterday! Fish are starting to make there move to the shallows. Found them on inside points leading into coves and flats also found them in the backs of coves. Jigs and senkos did the trick, majority of the fish were in 2 to 10 ft. of water. About 15 bites, biggest was 5 plus. Saw some surface action, strippers chasing trout, tried swimbaits but no takers.

Tips: Nows the time, even in the rain. Have fun!
Friday, February 5th, 2016
Water Temp: 49-54

Water Clarity: Muddy (0-2 foot visibility)

Report: Finally got to go fishin'! No one has posted for a while so I guess l'll be the 1st for the year. The lake has come up a little from all the rain and a little dirty, but not bad. 8 nice fatties managed to find our jigs & dropshot worms in the muddy water. ( 5 smallies & 3 nice Lgm to 3plus lbs.) It was a beautiful day to be on the water about 65 or so. Had to move around a lot but found the smallies on do nothing banks and lgm on big rocks in less than 15 ft. of water. Brn. jigs and grn. candy worms. It's going to be warming up next week and should improve the bite. Go get em'!

Tips: Fish Slooooow.
Sunday, October 4th, 2015
Report: Got skunked again but without tossing a lure today. I had not fished here for months and thought it would be a good idea to try today. Not my lucky day. Lake was closed to people with boats. Unfortunately, a person was much more unlucky on Friday evening. The group's boat started taking on water and someone may not have made it to shore, hence the lake shut down to boaters while the search continues for this boater.

Tips: Call before you come to this lake.
Saturday, May 30th, 2015
Water Temp: 71-75

Water Clarity: Stained (2-4 foot visibility)

Report: Drop shot around grass point and flats and flippin' creature baits on steep bank cover. Got around 15 bites to 4 lbs.

Tips: Lake is full...Go Have Fun!
Tuesday, May 5th, 2015
Water Temp: 71

Water Clarity: Muddy (0-2 foot visibility)

Report: Got out on the lake by 7am instead of the crack of 11am I had been doing. Cold weather made for pleasant day of fishing instead of the blazing sun wearing you out, although wind was dangerous in some areas of the lake. Only trailer in the parking lot when I got off the lake before 6pm. Boated 5 lm biggest 7# and a couple around 3# each.
City: dublin

Tips: Still shallow. Pitching heavy plastics to wood or green stuff, slow rolling a spinnerbait thru/over weeds or throwing heavy jigs on points worked this trip. None of the bigger fish I've caught in the heavy stuff this year have gone much over 3# although a majority of the lm I've caught have been in the thick junk.
Saturday, March 28th, 2015
Water Temp: 64- 67

Water Clarity: Clear (4+ foot visibility)

Report: Had to go back and glad I did. They didn't want the brushhog this time so remember I said in the last report that the senko was a good bait of choice. Caught a 10.5 and my partner lost one even bigger. They were in 1ft. to 8ft. of water next to structure on and off shore... flats mainly.Drop shot caught fish also.
City: Fremont

Tips: Now's the time... Full Moon next week. Go get em'and catch and release for the next guy.
Tuesday, March 24th, 2015
Water Temp: 59-64

Water Clarity: Clear (4+ foot visibility)

Report: Fishing was off the hook in the morning. First cast on a jerkbait a small stripper, then pick up a flippin' stick with a brushhog (watermelon red) 1/2 oz. tungsten and picked up 6 bass on my first pass on this flat with lay downs. Biggest was a 6 lber., they're just starting to move up cause all were in perfect shape, not a mark on them. Started at 7am and had 10 fish by 9am, all caught a released. About 10 am they stopped hitting the hog and switched to dropshot and got them to eat a morning dawn robo worm, also got one on a spinnerbait. Tried a jig and got dumped no takers. Now's the time , fish your strength and go have fun.
City: Fremont

Tips: Didn't fish a senko but should have, a good bait choice to try. Good Luck
Tuesday, March 10th, 2015
Water Temp: 58

Water Clarity: Clear (4+ foot visibility)

Report: A couple of big belly female largemouth 3.5# and 3#. Windy and cloudy a lot of the time. Been a while since I've boated 2 over 3# out of this lake. Been tough for me. A guy in a kayak brought in a 10# trout and saw another shore fisherman fighting a trout, but others struggled.
City: dublin

Tips: Plastics in the wood for lm.
Wednesday, February 4th, 2015
Water Temp: 53 afternoon

Water Clarity: Clear (4+ foot visibility)

Report: Alternating calm and breezy weather but great for January! Hadn't fished for a few months so spent a lot of time trolling to charge the battery and see the fish activity. Saw no suspended fish the whole length of the lake up or back. I often see this in the afternoon summer now after seeing schools stacked up in the morning. Tried mostly jig and craw up or down rocky bluffs or 45 degree rocky areas with no luck and not graphing fish and I've got a Humminbird Matrix 67 unit with combo narrow and wide beam. I see much less bait balls in recent years. Anyone else seeing this trend?
City: dublin

Tips: Heard they are around 50' but I couldn't find them. Let us know if you are finding them, although the upcoming rains will change current lake conditions.
Wednesday, November 26th, 2014
Water Temp: 59- 62

Water Clarity: Stained (2-4 foot visibility)

Report: The lake was calm most of the day. Caught my first bass (LG) on a umbrella rig 3 lbs. fish was breaking on the flats. Went to topwater baits and had a blast. Mostly smallies 2 to 3 lbs. Just moved around and fished points. Final got a jig bite going at the end of the day.
City: Fremont

Tips: Topwater baits, poppers and spooks shad pattern. Jig was 1/2 oz. brn. purple around rocks. Good Luck !
Sunday, October 19th, 2014
Water Temp: 68- 70

Water Clarity: Clear (4+ foot visibility)

Report: Fished Friday, started at the dam a got a smallie on topwater 2.5 lb and couldn't get any to eat after that. Dropshoted the rest of the day for a handful of smallies and largemouth the rest of the day. Beautiful to be out... Go Fish!
City: Fremont

Tips: We saw a little bait action on the flats. Try crankin more. Seem to work for others. Looking forward to the fall bite... need to cool down a little more. Goodluck!
Friday, October 17th, 2014
Water Temp: 70

Water Clarity: Muddy (0-2 foot visibility)

Report: A few largemouth and token stripers to 3# all cranking shelves, drops and/or rock. Fished mid-lake south. Lots of striper boils but all schoolies. I wasn't interested after the 1st one. Guys specifically targeting them were using soft plastics on jig. Find the 3 inch baitfish on the surface in the calm water and you'd find the stripers. Water down maybe 5 feet. Weeds gone and tules high and dry. South end visibility 2 feet and 10 feet in Swallow Bay.
City: dublin

Tips: Write some reports.
Thursday, July 24th, 2014
Water Temp: Oops

Water Clarity: Muddy (0-2 foot visibility)

Report: Hot weather. Caught a 14" sm on a 3oz., 8" trout imitation off shallow weeds next to a dropoff. The little glutton had the whole striper size treble deep in its mouth. This got the hopeless feeling I was having as I could not get a bite on topwater, deep crank or soft plastics until the wind came up around 9am. Got 3 lm 2# each or less in the afternoon pitching soft plastics around weeds. Fought a monster in the trees but lost it when I lost balance and ended up on my back after the hookset trying to lift the fish out of trouble and maneuvering the trolling motor in the wind. It wasn't the only comical problems I encountered - I think the heat and bright sun had a lot to do with it.
City: dublin

Tips: For me, pitching soft plastics to the shade of weeds. Got all fish in south half of lake. Tried north end. Interesting weeds with depth but nothing this time.
Friday, July 18th, 2014
Water Temp: 78

Water Clarity: Muddy (0-2 foot visibility)

Report: Fished for 3.5 hours in am. Calm for the 1st 2.5 hours on the lake and I could not get bit throwing topwater, jerkbait or pitching soft plastics. Saw a kid on shore with a bobber and another gentleman farther down catch a fish and then later seeing 2 boaters hauling in fish. Eventually caught 2 bass 3-5# on deep crank when the wind came up.
City: dublin

Tips: Move around and cover water. Mine at 15 feet. Interestingly, both came as the bait was being brought up off the bottom to the boat. Directional/speed change important or they were suspended?
Friday, May 23rd, 2014
Water Temp: 70

Water Clarity: Stained (2-4 foot visibility)

Report: On the water by 7. Tough bite as always. Caught one LMB on Sammy (bluegill pattern). Caught my first smallmouth ever on a bluegill patterned jerkbait. Through everything else in the boat at em but no luck (chatter bait, rattle bait, shallow cranks, even drop shot). Video here:
http://youtu.be/lFrGQozVqBE
City: San Mateo

Tips: I've always headed north from the ramp but caught the smallie on the west shore *south* of the ramp. Lot of tules and laydowns. Will explore further next time.