Kelsey Bass Ranch Lake and Reports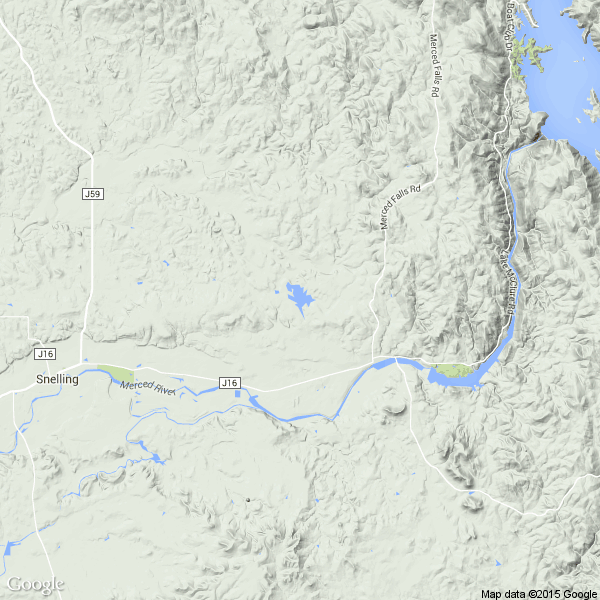 Click for Navionics/Google interactive map
Saturday, July 21st, 2018
Water Temp: 78 to 84

Water Clarity: Stained (2-4 foot visibility)

Report: Kelsey Bass Ranch Fishing Report
Headed out to KBR with some buddies today for some topwater action and some BBQ. Frogs and Toads worked slowly across the grass seemed to get the most bites. High of 96 today with a low of 71. The wind was out of the NW at 10mph. Water Clarity was 2 to 3 feet. Water temp ranged from 78 degrees in the morning to 84 degrees in the afternoon. Barometric pressure was holding at 29.90. The skies were mostly clear with some scattered clouds and light smoke from the wildfires in the mountains to the east. Overall the bite was tougher/slower than we expected but we found a few nice fish. Big Fish of the day went to Brigham Vang of CVKF measuring in at 22". He reports catching it shallow on a topwater road.

Tips: Report submitted by Motherlode Kayak Angler Kayak Bass Guide Service (209) 230-3159
Sunday, April 22nd, 2018
Water Temp: 67 to 72

Water Clarity: Stained (2-4 foot visibility)

Report: Headed out to Kelsey Bass Ranch today with Steve and Frank. This was their first visit to KBR and their first experience in a kayak. I was eager to get them on the water and show them what KBR has to offer. Being avid fly fishermen, they started by throwing a multitude of flies on top. The fish weren't cooperating so we deciding to switch tactics. I rigged up some spinning rods with soft plastic creature baits and lizards and we were slow dragging them in the shallows on the west side of the lake. They both hooked up on some quality fish and got to experience how hard Kelsey Fish can pull! After catching multiple quality fish, we took a break and enjoyed some BBQ Tri-Tip sandwiches. For the afternoon session, we focused our efforts on the north end of the lake and the dam. They continued to hook up working bottom baits slowly. We did find a few frog fish on top but the bite is not quite there yet. Give it a few weeks and the top-water bite will be on fire! Overall, it was a great day. Steve and Frank both caught their personal best bass! Our best 5 went over 96". We put (2) 20" and (3) 18" Kelsey Chunks on the board.

Tips: Soft plastics on the bottom worked slowly. Topwater across and on the edges of the lilly pads and weed beds. Topwater bite will be red hot in the next few weeks!

Report submitted by Motherlode Kayak Angler Kayak Bass Guide Service - (209) 230-3159
Saturday, March 24th, 2018
Water Temp: 57 to 60 F

Water Clarity: Muddy (0-2 foot visibility)

Report: KBR Member's Tournament (6th. Annual Art Dagamejian Memorial Tournament) was held on 3/24/18. 11 teams hit the water with the hopes of catching a giant! The team of Bill and Connor Oldcorn made it happen with a solid 9 pound plus tank! With all the recent rains the lake is at full capacity and overflowing the spillway. The visibility has decreased to 1 foot with a chocolate stain with water temps from 57 to 60 degrees. Despite the less than ideal water conditions the fish were chewing! Teams reported catching fish on a variety of baits and tactics from topwater to reaction baits to swimbaits to jigs to soft plastics. Most teams reported catching fish shallow in less than 5 feet of water. The big fish of the day came on a chatterbait in shallow water first thing in the morning.

Results:
First Place - Bill & Connor Oldcorn - 3 fish - 17 pounds 12 ounces
Second Place - Brian Bertolotti & Steve Mendes - 3 fish - 15 pounds 14 ounces
Third Place - Marlon Brughelli & Scott Pringle - 3 fish - 14 pounds 2 ounces
Adult Big Fish - Connor Oldcorn - 9 pounds 4 ounces
Youth Big Fish - J.T. Smith - 5 pounds 6 ounces
Future Angler Award - J.T. Smith - 3 fish - 11 pounds 0 ounces

Tips: Get out and fish. The warming trend is on it's way. This will be an incredible fishing season with all the high water.

Report submitted by Motherlode Kayak Angler Kayak Bass Guide Service (209) 230-3159
Sunday, March 18th, 2018
Water Temp: 59 to 61 F

Water Clarity: Muddy (0-2 foot visibility)

Report: On the water: 12:00 PM
Off the water: 4:30 PM
Air Temp:
Low: 36
High: 59
Barometric Pressure: 30.02
Sky: Mostly clear with scattered clouds
Water Temp: 59 to 61 F
Water Clarity: Stained (green to brown) 1 to 2 feet
Water Level: full and running over
Wind: Very little wind, slight breeze at times
Moon: Waxing Crescent (1% vislble)
Fish Activity: Moderate
Lures: Jigs, Crankbaits, Chatterbaits, Worms, Senkos

Narrative: Headed out to KBR today with Mickey and Tanner for a few hours to catch the afternoon bite and to check on lake conditions for upcoming KBR Member's Tournament on 3/24/18. The ranch has received 2.5 inches of rain with the last storm and the lake is completely full and overflowing over the spillway into the lake to the west. The lake is really healthy and the spawn should be fantastic this year with the high water conditions. Now for the fishing.....We got on a great jig bite right away. Tanner got his first jig fish today, and now he's hooked! Caught a few on a crankbait and one on a chatterbait. We picked up a few more on worms and Senkos and then called it a day. The fish were holding in 3 to 8 feet of water. With a week or two of warm weather the fishing will be incredible!

Tips: Get ready for the spawn. 1 to 2 weeks of stable, warm weather and this place will be amazing!

Submitted by Motherlode Kayak Angler Kayak Bass Guide Service - (209) 230-3159.
Wednesday, January 18th, 2012
Water Temp: 45-48

Water Clarity: Stained (2-4 foot visibility)

Report: Started off crankin, topwater, chatterbait and nada. Slowed it down with a jig and dropshot. Had 3 fish - 4+, and two over 5lbs.

Tips: Berserk slop jig sprayed grass and shad colored worms for dropshotting. Fish it slow, barely shake the dropshot too.
Friday, May 20th, 2011
Water Temp: 67?

Water Clarity: Stained (2-4 foot visibility)

Report: Fished from 6am to 130pm. Early shallow crankbait bite and a buzzbait bite til the end when the wind kinda died. best 5 fish 15lbs, big fish 4lbs.caught a couple dinks on drop shot too.bass fry everywhere.
City: atwater

Tips: Beded bass in outlet side of lake. best fish on buzzbait near shade of a willow trees sitting in water.
Saturday, April 23rd, 2011
Water Temp: 66 - 70

Water Clarity: Stained (2-4 foot visibility)

Report: caught and released well over 100 fish in the 3 - 4 lb range. caught em on everything. what a blast. these fish are really lookin good. there bodies are catchin up with there heads and there color was awesome. the 1.5 and 2.5 really killed em.
City: Hilmar

Tips: throw what you like to use and be ready at all times.
Friday, February 11th, 2011
Water Temp: 53-54

Water Clarity: Muddy (0-2 foot visibility)

Report: Great Day on Kelsey Bass Ranch. Three boats and six guys boating around 40 bass in the 2.5-3.5 lb range in 4 hours. Im the first one back, and they are still out there fishing as I type.

They started out with a Norman Deep N in a shad pattern, and Steve of Berserkbaits had an easy limit. BY 830-900 the rest of us showed up, doing better on slop jigs and dropshot. River2Sea 3/8 host minnow spinnerbait claimed its due as well. Also the Prototype new River2sea mini frog showed up as I was leaving, it looked awesome. Angelo from Bait barn and river2sea prostaff even started fishing the River2sea rover...and its February! ...62+ degree weather...t-shirts...February!
City: Atwater

Tips: Look in the middle for better fish. The wood had fish too but we weren't even counting the fish under 2 lbs.
Saturday, June 6th, 2009
Water Temp: 69-71

Water Clarity: Stained (2-4 foot visibility)

Report: fished the ranch yesterday for the "Take a Special Person Fishing Day" and had a blast. My buddy and I really enjoyed taking our special person out on the lake.Watching her catch fish was really amazing. If you guys ever have the chance to do something like that, do it! It can change peoples lifes!
City: modesto

Tips: a lot of fish on plastics and a few nice fish on frogs
Sunday, March 30th, 2008
Water Temp: 58-61

Water Clarity: Muddy (0-2 foot visibility)

Report: Wind was bad early, but died down around 11:30. We had only caught 5 by then and as the wind calmed down we ended up with around 25 fish. We were fishing in close to shore and next to cover. The fish were really holding close to cover, stumps, tullies, grass.
City: Oakdale

Tips: Dad was using a blue 10" worm and I was using a watermelon babybrush hog w/gold flake, tried alot of different stuff but these seem to work best today. Fish slow and always release the LUKER so someone else can have fun with it...
Wednesday, September 28th, 2005
Water Clarity: Clear (4+ foot visibility)

Report: I had only one day to fish while visiting family in Oregon. So I decided to fish the John Day around Kimberly and Service Creek.
My wife and I caught 80+ fish most were 15" to 18"
inches. They were little fat pumpkins too. Most of the fish we caught had been gorging on crawfish they were coming out of their bellys.
We were tossing 2.5" git-zits in a craw pattern dark colors.
Early morning bite was solid from 6:30 to 9:00 the bite was really aggressive. We switched over to yamamoto single tail grubs with a gamakatsu darter head as the day progressed. All in all it was a great day for being the only day I had to fish.
Success to all.
City: Tracy, CA

Tips: Have Fun