Quarry Lakes and Reports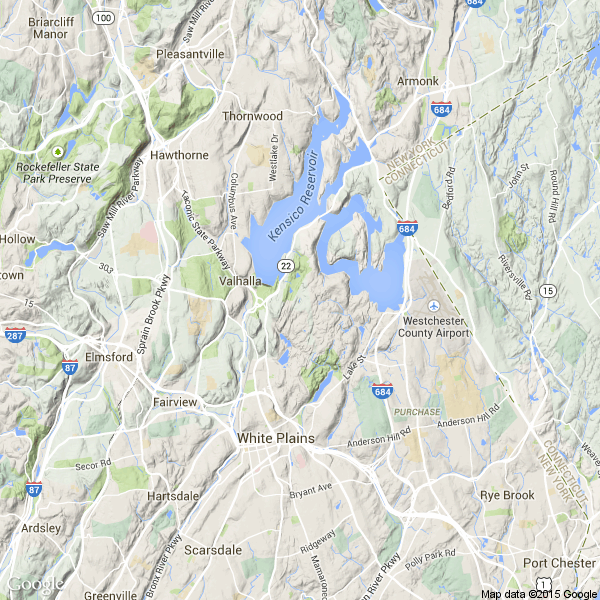 Click for Navionics/Google interactive map
Thursday, February 16th, 2012
Water Temp: low as the leve

Water Clarity: Clear (4+ foot visibility)

Report: Fished lunchtime today Caught a nice 3.8 # LM Football on a reaction bait. THEN RELEASED HER ( belly full of eggs )Didn't see any fishermen on Rainbow nor a "Bucket " douche-bag fisherman. Wind was about 5mph fish was Lethargic and didn't fight much at all. I consider it a Lucky Day when i get one fish since i can go 10 times skunked. I only fish here cause i live a mile from here. Very tough lake and very few fish.

BTW NO $$$ from the permits go to BASS it All goes to Trout and maintenance of the lakes. So i pay a fee to feed the trout fisherman. what a crock. Fish often for no Results.
City: Freekmont

Tips: Kick over the buckets you see with BASS in them. Make sure you give the "bucket fisherman" some sh_t for taking fish that are minimum of 3 yrs old. Make sure you tell them it's Mandatory Release for all Bass.
Wednesday, December 28th, 2011
Water Temp: 52

Water Clarity: Clear (4+ foot visibility)

Report: New to the lake, so spent way more time scoping Horseshoe Lake with sonar than actually fishing today, and boy, what a depressing story...very, very few fish to be found. I did mark a handful of fish, and marked (plus visually saw) one nice largemouth (looked to go about 6 or 7 lbs), but I've never seen so few returns on fish on any lake I've ever scoped out this extensively. This is one of those lakes where the fish really have nowhere to hide (hard rock bottom with little weed growth at this time of year), so if they are in there, you will easily see them on the returns of a quality sonar unit. I picked up maybe 4 fish the whole day - other than the one nice largemouth, the other 3 could have easily been stocked trout.

Based on the ridiculous number of lines in the water today (a weekday), I would have to guess the shoreline trout fisherman are picking off both smallmouth and largemouth bass, and I'd say its also a safe bet that EVERYTHING caught on this lake goes home with the angler. This is a tiny lake with super heavy pressure, and if bass are being kept on a regular basis, its a wrap for quality fishing.

That being said, I won't be back. I'm sure there is still a population of bass in here, but not a healthy one.

Anyways, I'm happy to pay a few bucks to fish and still release my catch, but based on my observations today, I don't think many folks who fish this lake would see it the same way - they paid money to fish, and they are damned well going to keep the fish THEY PAID FOR. Right? ;)

Tips: Fish somewhere else where there is more "sport" in "sportfishing".
Monday, October 31st, 2011
Water Clarity: Clear (4+ foot visibility)

Report: Skunked again. Another smallmouth kept by douche. He explained to me that he keeps everthing he catches and that the money from the permit fees pays to restock the lake.
City: Niles

Tips: Use a sliding rig with a 2 oz cannonball and a 20lb spiderwire leader to fish like these regulars. Don't forget to have someone pick up your limit so you can keep fishing.
Monday, February 28th, 2011
Water Clarity: Clear (4+ foot visibility)

Report: We all know the fate of the bass in this lake. The real mystery is what the hell happens to all the trout planted. The birds take some. The fish and fisherman take less. I think most of the trout swim str8 to hell.
City: drawbridge

Tips: Fish here long and fish here often. Expect to get skunked. Only then are you a quarry lake guru.
Saturday, January 29th, 2011
Water Clarity: Muddy (0-2 foot visibility)

Report: fished horseshoe from pathway between horseshoe and rainbow from 12:00-2:30 p.m. with different powerbaits for trout & not even a bite. last 30 minutes threw out a 10ft diver bright white bass lure and caught a 5-6 Trout. really want to find the bass bite out there, should be presawn now. i'll be out there.... fished rainbow today top water torpedos and pop'rs nothing. lead headed bright white jig= nothing. green senko= nothing. Feb.5 2011. no bites at all. casting into the wind= not the business... wind kicked up a 10" wake by 3:30. looking forward to big bass action soon with the coming warm weather. let me kno if any bass luck changes accure.
City: Niles

Tips: dont come bringing bait for one type of fish... bite is shot in the dark. ALWAYS bring a full tack box. from powerbaits and plastic worms for trout ( even crankbaits and kastmasters) but to keep one style up all day. if the trout arent biting typical baits get UP and start walking the banks throwing lures. Murky waters= use bright / white for bass use loud and bright and slow!!!! hope the warm weather brings a better bit for everyone. oh p.s. the 20-30 people every weekend on "fisherman row" arent fisherman... really wanna catch fish? find a better spot rather than lining up 30 deep / 2poles per person/ 2 baits per pole. u look silly. ( catching no fish.)
Thursday, February 25th, 2010
Water Clarity: Clear (4+ foot visibility)

Report: got to the lake at 6:00 fished til 12.fished rainbow 95% of the time. fished a brush pile near the launch ramp around 6:45 and picked up a 2lber on a jerkbait. nothing the rest of the day. tried dropshots, tubes, senkos, jigs, and small swimbaits. only fished the lake 4 times. tips for fishin the lake this time of year would be awsome also some smallmouth tips would be weel appreciated.. also i realesed my fish, also saw an oriental guy fishing near where i got my fish and he was usng night crawlers and he had one on a strnger, looked about 3lbs, whata shame:(
City: elkhorn
Friday, February 12th, 2010
Water Clarity: Stained (2-4 foot visibility)

Report: Prespawn has started at Rainbow lake. I caught a nice 3 pounder off a spinner bait and talked to another guy who caught 4 off a plastic worm. All were caught close to shore. Get out there and please practice C&R.
City: Fremont
Friday, February 5th, 2010
Water Clarity: Stained (2-4 foot visibility)

Report: I was tossing a spoon for trout and I caught a nice 3lb smallmouth off the penisula. Looks like the prespawn has begun :)
City: Fremont
Tuesday, December 15th, 2009
Water Clarity: Muddy (0-2 foot visibility)

Report: Average is 2-5 lbs. here. my best being a 6 lber using a pumpkin senko with red flakes over 3 years ago. Been skunkin everytime I go bass hunting there ever since. There use to be a large concentration of largies but alot of people started to keep em instead of releasing. I had to tell a few people to release so their population could grow again. A few listened and alot didn't care for what I had to say. Best spot is Shinn pond located in the park in Alvarado Niles. Alot of big ones in there. Make sure you C & R. Quarry is best for trout and cats when stocked now. A record Trout was caught on 12/7/09 weighing 20 lbs. using a kastmaster by the beach. Just keep putting in time and I'm sure you'll catch yourself a lunker.
City: San Jose

Tips: Just put in time.
Friday, December 4th, 2009
Water Temp: ?

Water Clarity: Muddy (0-2 foot visibility)

Report: was wondering what is considerd a giant, large mouth, at quarry. my best was a 5 lb. a couple years ago.
City: Elkhorn
Wednesday, August 12th, 2009
Water Clarity: Muddy (0-2 foot visibility)

Report: This place is a waste of time. The banks and shoreline are littered with goose crap.....it is freakin disgusting. Even the swimming area is gross. We tried all types of bait and got nothing. Too bad this place has a goose problem.
City: Hayward

Tips: Don't waste your time with this place.
Tuesday, May 19th, 2009
Water Clarity: Stained (2-4 foot visibility)

Report: SAL: Horseshoe lake has some bluegill but not a healthy population and most of them are pretty small. I did once catch a 1 pounder here, but those are pretty rare. If you want a good local spot to fish for bluegill try the Niles Community Park. There are two small ponds there, go to the one with the two fishing docks off of School Street. Go to where there are some big submerged trees in the water, right in front of the island. On hot days the bluegill will be chillin right by the shore. There is also some good sized bass at this pond, but they are finicky as hell. Shinn Pond (which also has a lot of sunfish) is right next to this pond, walk on the trail to the right side of the parking lot on School St and it will be on your right side.
City: Fremont

Tips: I would wait for the water to heat up a little more for the sunnies to come out. Crappie nibbles on a small treble hook with a bobber work well, in white or pink. Feel free to email me if you have any questions and good luck :)
Thursday, May 14th, 2009
Water Clarity: Muddy (0-2 foot visibility)

Report: Sorry, no report here, just a question. Does anyone know if this lake has a good panfish population? I'm looking for a good lake to take my 4 year old daughter fishing for the first time. I'd like to catch some bluegill. Thanks
Sunday, May 10th, 2009
Water Temp: 65-73

Water Clarity: Clear (4+ foot visibility)

Report: dont bother with this lake.. i fish here all the time because i live 2 mins away..this lake is very inconsistant at times..ive had my good days here but not a lake you would want to gamble with..
City: fremont

Tips: for fishing smallies use a small tube in horse shoe lake. largemouth use plastic worms in rainbow lake. trout use kastmasters.. fishing with powerbait is to slow.. good luck cuz you will need it here..
Saturday, May 9th, 2009
Water Temp: not sure

Water Clarity: Clear (4+ foot visibility)

Report: it was a nice day. mild wind. water was clear but had algae bloom. no fish found on depthfinder. threw rattletraps and rapalas. no fish. a few shore fishermen caught trout on chartreuse powerbait. wind picked up around 11am.
City: Fremont

Tips: i was told the trout bite is at Lake Del Valle and the delta for the bass bite.
Sunday, January 25th, 2009
Water Clarity: Clear (4+ foot visibility)

Report: No bites on Sunday. I tried rainbow colored powerbait and earthworms off the floating dock. I didn't see anyone else catch anything else either. I tried Rainbow lake in the afternoon for some bass and no luck there either.
City: Fremont

Tips: ????
Wednesday, December 10th, 2008
Water Clarity: Clear (4+ foot visibility)

Report: Today was by far the best fishing trip I've ever had at Quarry Lakes. I don't know if it was the cold weather, the recent trout plant, or the upcoming full moon, or maybe a combination of all of them, but man THE TROUT BITE WAS HOT!!

I caught 9 trout total and kept the 5 biggest. I had about 12 or 13 bites though, but some came off. I had one 3 pounder, 3 in the 2-2.5 lb range, and the rest were from 1.5-2 lbs. On top of that, I only fished for 2 hours (between 2-4pm). All of them came off of a combination of different spoons and one came off a kastmaster. I was also soaking some powerbait and a night crawler, but didn't get any hits off that. The guy next to me was bait fishing and he was getting a lot of hits too. I fished here last week too, and only had one bite in 3 hours (what a difference a week makes).

Unfortunately I am going to have to withhold the location, as it is now my new favorite spot.
City: Fremont

Tips: For those of you who read these reports PLEASE POST A REPORT, even if you don't catch anything. Let us know what's working and what's not. Thank you, and good fishin'
Saturday, December 6th, 2008
Water Clarity: Muddy (0-2 foot visibility)

Report: We had 4 poles in the water with a variety of baits and not so much as a bite. only saw 3 fish pulled out that day, and one was a dink.
City: Fremont
Friday, October 3rd, 2008
Water Clarity: Muddy (0-2 foot visibility)

Report: went trolling for trout early. nothing. tried every trick in the book. decided to target carp and within an hour i had 2 nice ones for the dinner table.
City: newark

Tips: don't even think trout here this time of year. carp are willing and tasty. corn, bread, and of course my special recipe dough witch will be available on ebay soon.
Thursday, July 24th, 2008
Water Clarity: Clear (4+ foot visibility)

Report: Fished Rainbow Lake from 7pm until about 9:30. I caught two Smallmouth on nightcrawlers that were about 1.5lbs. I had another on a Senko that was probably 3lbs but he got away.
City: Fremont

Tips: use dark colored 4inch Senkos after sunset