Clear Lake and Reports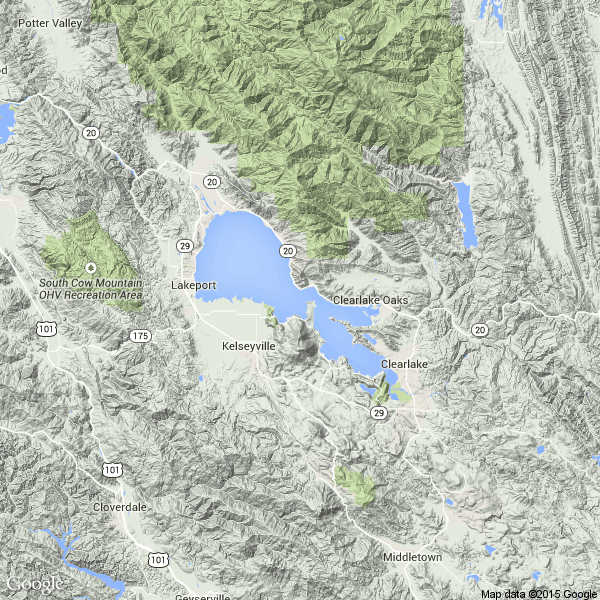 Click for Navionics/Google interactive map
Friday, Jan 22
Mostly Cloudy
Precip: 53%

Saturday, November 7th, 2020
Water Temp: 63.2

Water Clarity: Stained (2-4 foot visibility)

Report: Fished the evenings of Tues - Fri & got to see a wide range of weather! Tues & Weds was mild & calm & the bite was great! They were hitting cranks, blades, jigs & Texas rig. The reaction bite was particularly brisk around rocky structure & I even nailed a 10 lb catfish on a crank! I was throwing larger deep dive cranks & running them very slowly. Limit for Tues was 22 lbs 12 oz, biggest was 5 lbs 10 oz & boated 22 fish. Weds night was even better with a limit of 27 lbs 4 oz, best was 8lbs even & boated 29 fish. Thurs night was short, my buddy Kevin showed up & the wind was terrible. We were on the water for 45 minutes & it was progressively getting worse, so we came in. We caught a great bottle of wine instead! Friday we were able to fish for a few hours before the wind chased us again. We did manage to get into a decent reaction bite but the jig bite fell off. Kevin is new to the sport & nailed a nice 4lb 5 oz on a crank which made the evening worthwhile. Our limit ended up being 17 lbs 13 oz with Kevin's fish being our largest. I also had a huge catfish nail my spinnerbait! It had to weigh in around 20 lbs as I released it at the side of the boat because I didn't want it to foul my net. The catfish seem to be particularly active this trip!

Tips: They seemed to favor deep diver cranks & 3/4 oz blades. We threw shad pattern cranks & black & red blades & ran them very slowly. I think the jig & Texas bite will return once the weather settles. I also think that winter has arrived & the pattern will shift accordingly. I think fishing slowly & using dark colors is the ticket now & moving around a lot when there's no bites is important! I've had a great run of nice calm weather & stellar fishing this season & hope it continues! Have fun & stay safe out there!
Saturday, October 24th, 2020
Water Temp: 69.2

Report: Went out Fri night & the pattern was pretty much the same as my last report except the size of the fish was much better. I actually got into a little bit of a crankbait bite, one being a 4 lb 9 oz'er that was full of juice! It's still primarily a jig bite for me & like before, red flake is your friend! They were a little deeper in the 12-15 ft range & were scattered. I actually caught fish in places I usually don't have any luck at, so throw to unlikely spots, you don't have anything to lose! My biggest was 6 lb 15 oz & my best 5 went 28lbs 4 oz. I caught a lot of 4+ lber's & boated 24. They're really strong right now & catching them is a ton of fun!

Tips: When I first got on the water, I hit one of my "indicator" spots & blanked. I thought "uh oh, the bites gonna fall on it's face tonight." Went to another spot & tore them up. They want that presentation slow & a lot of the bites they were picking up the jig & swimming with it. Jig color didn't seem to matter as I used a lot of different colors on account of the fact that I lost a ton of them, but the trailer was best with red flake in them. I think that the fall bite is starting to heat up as all the trips were great except for the one that I took Manny with me. (It must be him lol!) This was a very interesting trip, caught a lot of fish, broke a brand new pole on a hook set & would have liked to have seen what had a hold of my jig, average size was really good even though I didn't catch any huge ones, & I got to have an otter ride shotgun with me! What could be better than that? Have fun & stay safe!
Wednesday, October 21st, 2020
Water Temp: 71.2

Water Clarity: Stained (2-4 foot visibility)

Report: This is a tale of three night trips! I went Sat, Sun, & Tues evenings & they were quite different. Sat was pretty brisk as I got into a good jig & blade bite. Started at 11 pm & they bit pretty constantly til 5 am. Both techniques were fished very slowly & the payoff was 23 fish by myself, 5 lb 5 oz was the biggie & my limit was 24 lbs 6 oz. So, I decided to call Manny & tell him fishing's good come up for Sun night. Well, Manny shows up, we hit the water at 11 pm again & the fishing went flat on us. They wouldn't touch the jig when they were all over it the night before. We boated 13, 10 on jigs, 3 on the brushhog. They wouldn't touch anything else we threw. Manny probably thinks I'm a story teller! Big was 3 lb 11 oz & the limit was a little over 17 lbs. Decided to take Monday off & watch football but went out Tues evening at 9 pm thinking that if it's marginal again I'll be in early. Anyway, the bite was hot! Same baits for the most part, jigs & blades with a fair share of Texas rig bites. They were in about 10-12 ft over rocky structure & were pretty schooled up. I didn't have to move very much which is great when you're by yourself. Big was 4 lb 12 oz with limit being a little north of 20lbs. Boated close to 40 fish but many were under 2 lbs but the action was great! I may go out again tonight & if it's good I'll post a follow up.

Tips: It seems the color pattern is browns with red flake or watermelon red flake. I was really surprised how narrow they were with what they'd hit but they clobbered the right baits. They were hitting my blades so hard they destroyed 3 of them by knocking the blades off, yet they wouldn't touch a crankbait, swimbait, or chatterbait! They were hitting the jig with equal gusto but I had a lot of drops too. Tried the Senko as well but got one puny strike which I managed to flub up! I fished south in Konocti & found that if you got bit in one place stay as there were multiple hits in each spot I tried. The trick for me was to fish a spot in progression. Start with a jig, follow with a blade & finally toss a Texas rigged Doublewide or brushhog. I usually got multiple hits with each bait! I haven't run into any bigs but the way they were biting on Sat & Tues was well worth the price of admission! Stay safe & have fun out there!
Saturday, October 17th, 2020
Report: by coyote268 » Sat Oct 17, 2020 10:55 am

Daughter and I fished last weekend. Normally we fish jigs but the hot bite for numbers was a drop shot although our biggest came on jigs (Marks Puff Ball). Up north fifth street is a good launch, Konocti is iffy and be careful of not going off the ramp at county park. Don't know about the south end but skip Lucerne. Oaks and Redbud should be OK. State park had to go out on the trolling motor. Trick is to kep moving until you find them. Crappie bit seems good. You might want to pull up the Record Bee site and read Terry Knights article.
Friday, October 2nd, 2020
Water Temp: 72.8

Water Clarity: Stained (2-4 foot visibility)

Report: Just a quick follow up, fished the last few evenings with pretty much the same results as Mr Brabec. The only difference is we fish at night! We caught them on blades slow rolled over structure & almost no action on plastics or jigs. I did get a few pick ups on the jig, but they dropped it before I could set up on them. It was almost as if the fish we're thinking, "wait, we aren't supposed be biting jigs right now!" We caught 7 the night before & 5 last night. The largest went 5lb 2 oz and the rest were 2-4 lbs. I threw 7" swimbaits & large deep cranks until my arm almost fell off but had no takers. There's green surface algae & the smoke is terrible, so plan accordingly. Sorry to say, that's it folks!

Tips: We were south, north might be better. We moved around a lot as we would get fish in some areas & blank on others. We fished wearing kn95 masks to help mitigate the smoke. They were available at Kelseyville Lumber a few days ago. Stay safe, have fun, & good luck out there!

Water Temp: 70

Water Clarity: Clear (4+ foot visibility)

Report: Fished Midlake on Tuesday. Then Fished Lakeport Thursday.Smoke was bad both days and only stayed on the water till 11 am.Algae is blooming midlake but water is clear under it. Lakeport has clear spots but for the most part alot of suspended algae and some spots are stagnant and stink.Caught 8 fish to 4 pounds on Tuesday. All reaction. Wouldnt touch my jig.Thursday fished with a friend and we blanked on the first 2 spots.Found fish in 1 foot of water and caught around 15 fish to 4 pounds in about an hour. All reaction bites. Smoke got so bad you couldnt see across lake and could feel it in my throat. Hope the rain comes next week as predicted.
Tuesday, September 29th, 2020
Water Temp: 70.4

Water Clarity: Stained (2-4 foot visibility)

Report: We've been out for the last few evenings & the fishing has been pretty marginal. Sunday night we managed to boat 14 fish with our best 5 going a little over 20 lbs. They seemed to be fairly deep in the 12-15 ft range & were caught on the jig, crankbait, & Texas rig. The colors seemed to revert back to red & browns. When they hit, they're decisive about it & they're fighting really hard right now, but they were scattered about & didn't seem schooled up. The wind was pretty bad (some areas were like fishing in a washing machine) & really limited our spot choice as the wind came from the SE & blew us off some of our choice spots. We also encountered smoke & heat blasts from the Glass fire that was very concerning. Thoughts to those that live up there. Monday night was dead calm & what bite we had the night before caught the same train the wind took as strikes were hard to come by! To make a short story shorter, we caught 5, the largest was 4 lbs & our limit was just under 15 lbs.We're gonna try it again tonite, hope It improves & I'll post a follow up report.

Tips: Well, what little success we had were with shad pattern deep cranks rolled slowly over rocky structure. The jig bites were the same Rocky structure, we also caught a few on Texas rigged Double Wide Beavers with red flake in them. I probably should have moved more last night, but I just kept thinking the bite would turn on at any time. I got paid for my stubbornness with a 5 fish night but it could have been worse & we got skunked! Lol. Anyway I'd move around, fish slowly & try to run into them. Have fun & be safe out there!
Tuesday, August 18th, 2020
Water Temp: 78.8-81.2

Water Clarity: Stained (2-4 foot visibility)

Report: Ted & I fished the last 6 evenings with mostly good results. We fished south as usual (what can I say, my dock's by Konocti! Lol.) We keyed on rock structure starting at 11 pm til dawn. The bite for the most part was good. Not like earlier this spring when we were crushing it, but still a solid bite. The only exception was last night where the mini storm earlier in the day suppressed the bite, in my opinion. We caught 10, but the rest of the trips averaged 25. No monsters, our largest were mid 6's but the average size was nice in the mid 4's to heavy 5's. Our limits were 19 lbs to 26.5 lbs averaging 24lbs. They are exceptionally strong right now & catching & fighting them was a blast! Blue & baits with blue flake were the color of choice, we threw some red but they were much less effective. Texas rig, jigs worked the best, cranks & blades were spotty, they'd nail it one night & wouldn't touch it on another. We caught a few Senko fish deadsticking it but became bored with it so really didn't dedicate to it. Swim bait was nonexistent as well. There were some popular spots that weren't producing so move if you don't get strikes in a reasonable amount of time. We ran into pretty much dead calm conditions most evenings so were able to detect the slightest hits. All in all a good trip!

Tips: A slow presentation was working for us. Just barely bumping the plastics & jigs, moving them just enough to not get stuck. Even the crank & blade strikes were from moving them slowly. It was pretty humid so take a lot of water & stay hydrated. Throwing to the edges of weed lines off of rocky structure garnered a bunch of strikes. Don't be afraid to try 20' & deeper too, we caught some of our larger fish doing just that. I can't report for the north or day fishing, but there's a short but brisk frog bite right at dawn. With this heat wave warming the water quickly, adjust your speed accordingly & try different techniques. Stay safe & have fun out there!

Chris
Monday, July 13th, 2020
Water Temp: 76.2

Water Clarity: Stained (2-4 foot visibility)

Report: Just a quick follow up, Matt Guyot & I went out tonite & the wind picked up a bit this evening. It came from the north & the reaction bite went south with it! For Us, only the jig & Texas rig worked. There were definite lulls in the action & we worked fairly hard for the fish we caught. The numbers were still decent at 32 fish but the size was down except for the 7 lb 14 oz toad Matt caught for his new personal best. Congrats Matt! We fished south & they weren't schooled up as much as they have been for the last two days. The jig worked best with a double wide trailer with a 1/2" cut off the top, Texas was dbl wide & brush hogs with a very slow presentation. Best 5 went a shade over 24 lbs. same colors as previous report.

Just another quick follow up: went out last night & the wind was down. Fishing was pretty much the same as Sun night except the reaction bite was back on. Blades were working well as was the crankbait. Best five went a shade over 22 lbs & other than the reaction bite, the pattern was the same. Water temp came up a degree to 77.2

Tips: Slow was the key & moving around, grinding it out. We stayed south the whole time & hit a few more spots than before. Take your time & enjoy the moment! We'll get out there again tonite, in the meantime stay safe & have fun!
Sunday, July 12th, 2020
Water Temp: 76.8

Water Clarity: Stained (2-4 foot visibility)

Report: The bite's still doing well! Manny Frias & I have been out for the past few nights with great #'s of fish! There's been a great reaction bite with both cranks & blades. The jig's still doing well, the Texas rig with brush hogs were producing a lot of hits as & there's also a decent Senko bite! We averaged over 45 fish/ night with our biggest being 6 lbs 9 oz. It was nice to see the return of a decent Senko bite. Our limits were a little over 24 lbs on Friday night & 28 lbs 4 oz on Saturday night. Colors were blues with some red & green flakes. I also got on a little nostalgia kick & threw an old 55 year old Bomber Water Dog & a football jig with an Uncle Josh pork trailer from my days fishing with my Dad when I was a kid & nailed a few with each! We fished south on rocky structure & they were all over the water column. They were very aggressive when they hit, often time pounding the baits!

Tips: They seemed to like a slow presentation with the plastics & a fairly fast presentation with the reaction baits. We got quite a few hits running baits back to the boat! They seemed to be schooled up as we caught several fish on each spot. Greens & browns with a multitude of flake color seemed to work best, the more vibrant, the better! They are relating to structure, we didn't fish any docks because we didn't have to! We didn't catch any huge beasts but most of our fish were in the 3-5 lb range with an occasional 6lber. Also, if you stay until light breaks, you will get to see a comet in the NE sky just as it starts to break light! Amazing sight to see! Have fun & be safe! We will be going out for a few more nights & I'll report again if anything changes!

Water Temp: 75 in am

Water Clarity: Stained (2-4 foot visibility)

Report: Fished yesterday am .No ones doing any reports so here goes. Normally fish during the week . There was a lot of boats out.Algae blooms are bad in some areas but there is clear water to fish just have to move around.
If i was to fish a tourny right now i would be throwing a frog a buzzbait and a jig. Only 3 rods i needed yesterday. I have been catching chatterbait fish north but stayed south.
Had about 17 pounds on topwater.
fished till about 11 am.and caught 13-15 fish to 4 lbs.
Tuesday, June 16th, 2020
Report: by Bassdrool » Tue Jun 16, 2020 12:06 pm

If you have been wondering how the bite at Clearlake has been since re-opening check this video out. We have been on the lake 3 separate trips since re-opening and it does not disappoint. Fish can be caught on anything you want to throw but to me nothing beats catching 30 fish a day on a glide bait. This is only half of the days footage as the Go Pro battery died but it shows you just how good this lake can be. For more videos like this in the future please subscribe to The Bass Hookup on YouTube. Our passion is fishing and sharing knowledge with others, we do not hide baits, spots, or anything thing else in the hopes of making everyone's time on the water more successful.

VIDEO here: https://www.westernbass.com/forum/new-clearlake-swimbait-video-t127874.html
Monday, June 15th, 2020
Water Temp: 69.6

Water Clarity: Stained (2-4 foot visibility)

Report: Just a quick follow up, after taking a few nights off, we were back at it Sat & Sun evening. What a difference between two nights! Sat was stellar as we caught both quality & quantity! Our limit went 31 lbs 15 oz anchored by an 8 lber & 7 lb 3 oz & we boated a literal plethora of fish! Sun was a different story as we fought the wind all night but Matt Guyot managed to snag his pb, a 6 lb 15 oz toad! Congrats Matt! We managed 17 fish with our limit just a tad under 25 lbs. pattern was pretty much the same as the last.

Tips: I recommend trying crawfish style baits. A lot of the fish we caught looked like they had red lipstick on as the have obviously been eating them! Red in the bait seems to help. We had to ratchet up weights on Sun night to buck the wind, I really hope it eases up soon! They were even hitting this forgotten Texas rig craw plastic I bought probably 10 years ago from some bulk bin & found in a drawer in the garage. We used them all up & I have no idea where to get more! (They were red!) Stay on the Texas & jig for now & you'll get strikes! We managed a few crank fish but found few areas to throw them in the wind. Stay safe & have fun when you're out there.
Thursday, June 11th, 2020
Water Temp: 69.6

Water Clarity: Stained (2-4 foot visibility)

Report: Fishing here is still fantastic! Manny Frias & I have been on the water these past two nights fishing through to morning. They've been on a jig, Texas rig & crankbait bite with a few blade fish thrown in for good measure. We found them in shallower water & I think they are cruisin' for forage. We fished south & found them schooled up in many spots. Brushhogs in green pumpkin, double wide beavers in California 420, & 6th sense C15 cranks have worked best so far. Will hit the water for a few more nights. Manny caught his personal best with a nice 10 lb 6 oz beauty this morning. Our limits went 26 lbs 8 oz the 1st night & 34 lbs 3 oz the second. They were on rock structure for us & were hitting the Texas & jig on the fall a lot. We'd pick up the slack & they were there. I was surprised that the water temp was below 70 but really helped the stellar crank bite we experienced. We boated around 45 fish each night & have been having a ball!

Tips: Slow presentation with the crank & other baits were working for us! They really seemed to like browns, greens & if it had red flakes, even better. They were very aggressive so you have to pay attention at all times. Stick to rock structure and humps & you will get bit! They likes dark colored cranks at night & shad pattern when it started breaking dawn. If you're planning fishing here, I suggest soon as it's been the best I've seen in a few years! Stay safe & have fun! (Hint: They've been crushing the jig at dawn!)
Thursday, May 28th, 2020
Water Temp: 66.6-70.4

Water Clarity: Clear (4+ foot visibility)

Report: We fished for 6 night's starting Thurs. Weather was windy on the first night, calm for 4 nights then windy last night. We were boating around 30 fish an evening except Tues we had 45 & Weds 24. Our limits ranged 25-30lbs except last night when our limit was a little over 34 lbs. Last night, Ted drew a pair of queens! They went 7 lbs 11 oz & 9 lbs even! The patterns were scattered, what they would hit one night, they wouldn't touch the next! They were fairly consistent with the Texas rig & jigs, however. The best baits had red flake in them. The blade & crank bite was hit & miss & We couldn't buy a Senko or swim bait bite at all. They were deep & seemed to prefer a slow presentation. We also managed an 8 lb 9 oz on Tues night with a lot of fish in the 4-61/2 range so size has been good! There were some spots where they were stacked. Tues we were on one spot for over an hour & boated 20 fish! We even had a pair of ducks jump in the boat to say hello! We fished south & fishing right now is really good!

Tips: A slow & short presentation worked best for us. Browns & greens with red flakes seemed best. Our best two Texas baits were brushhogs & double wide beavers, the best jig trailer was the sweet beaver. When we got into a blade bite, we were rolling it slowly to where you could just feel the blades thump. When they hit it, POW! We don't know how good the bite is north as we didn't have to venture up there, but it should be good as well. If you feel a little heaviness or pressure on your line while jigging or Texas rigging, be careful as they were picking up the baits & swimming with them. Ted's 9 deadweighted until she saw the boat, then it was on! He at first thought he'd snagged some submerged wood! Anyway, fish is great right now if you get the chance to get out. Stay safe & have fun!
Monday, May 11th, 2020
Water Temp: 68.2

Water Clarity: Stained (2-4 foot visibility)

Report: Fished for 3 nights in front of this weather system with Manny Frias. Not knowing what to expect, we hit the water a little after midnight the first trip. We pretty much caught fish everywhere we tried. They were hitting Texas rigged Double Wide Beavers, brush hogs, jigs, blades, & crankbaits. Also got a few on swimbaits. We boated around 30 with size ranging from 3 lbs with the biggest at 6 1/2 lbs. The second night was a little more active with the same pattern except for some reason we couldn't buy a crankbait bite! We did around 40 fish for the night same size range except our biggest came in at 9 1/2 lbs, our limit went 33 1/2. The third night was even better! The fish were really schooled up as we were able to stay in one spot for long amounts of time getting steadily bit. Pattern was the same as some crankbait bites came back but the blade bite suffered. (Go figure?) Manny sticks a very nice 8 1/2 lber & our best five came in at 40lbs 3 oz with our largest going 12 lb 5 oz. It was an incredible night! It's the best I've seen in some time! They were dialed in on Double Wides & jigs & we boated almost 60 fish! At any rate, the fishing's insane right now. The lake is open only to locals so far but as soon as you get the chance to fish Clear Lake, I'd highly recommend it!

Tips: We fished south the whole time. We didn't venture far as we were able to really catch them not far from our ramp. For us they were on rocky structure and fairly deep in the 12-20 ft range. Slow presentation was the key & they were just picking up the baits & running with them instead of mashing them. One 4 3/4 lber picked up my Double Wide & ran with it so fast I had to use my trolling motor to catch up to it so I could set the hook! They seemed to like dark colors with blue in the baits. We didn't try baits with red this time because frankly we didn't have to. Anyway, stay safe & have a great time out there!
Saturday, February 22nd, 2020
Water Temp: 48 in am 54 at 2pm.

Water Clarity: Stained (2-4 foot visibility)

Report: Fishing getting better , Fished yesterday and caught around 12 fish, Nothing over 3 pounds for the day. Theres been some big ones caught this week.Stayed north and caught fish on swimbaits, Arigs, squarebills, underspins and ned rigs. Theres clear water or stained to fish but we need some rain . Still 3 ft to full.
Saturday, February 1st, 2020
Water Temp: 49-52

Water Clarity: Stained (2-4 foot visibility)

Report: Got on the water yesterday at 7:30am and dishes until 3:30. Fog was very dense in the morning. After the fog lifted it was sunny and hardly any wind. Fishing was very tough. Threw a-rig, crankbaits,jerkbaits,underspin,finesse swimbait s,drop shot,jigs and ned. Only got 1 fish all day and came in the ned in 6ft of water. Fished from 2-30ft of water on north,south and mid lake. Talked to a lot of guys out fishing and all reported catching 0-1 all day also.
Thursday, January 30th, 2020
Report: Postby On The Water Guide Service » Thu Jan 30, 2020 6:48 pm

The Bass are biting pretty good up here at Clear Lake. The A rig is still the deal for both numbers and size for me on both ends of the lake. It seems like we were catching a little bit bigger fish in the deeper water in the south but getting fewer bites, whereas we are doing really well with numbers in the North end but they are mostly two pounders. One of the better days I had recently is when we caught and released 33 fish in about 5 hours fishing the North end from Lakeport to Nice/Lucerne. These fish were out in front of docks holding in 7' to 9' on a rocky bottom. That same day I talked to two other boats that had been worm fishing and hadn't even had a single bite. We had two doubles and they were hitting the A rig good enough where it was hard to put it down. If fishing the A rig is not your cup of tea, you can catch fish on a underspin with a 3.8" Keitech swimbait or a suspending jerkbait or LV500. For me the good bite was definitely around the docks. I tried hitting the tule edges and points from the Casino to State park but it wasn't happening yet.
Water temps have come up slightly with the nice sunny weather we have been getting. I was getting 48 degrees in the morning and it was as high as 51 degrees by early afternoon. Tomorrow we are supposed to have a high of 70 degrees and I think the fish are really going to be chewing this weekend. Water clarity is really good with a slight stained look up north and pretty clear down south with about 2 1/2' visibility. The lake level is holding at 4.50 on the Rumsey gauge and we are only about 3' from being at full pool. This winter has been pretty mild so far and it has made for some good fishing conditions for being in January.

Good fishing and we will see you on the water,
Troy Bellah
Tuesday, January 7th, 2020
Report: by Dave Brabec » Tue Jan 07, 2020 6:54 am

I was out yesterday, More bait equals more birds.The Redbud arm is filled with Grebes . Some winters more than others. The lake has so many big shad right now even the coots are coming up with them.Fish are really fat . Catching fish that look like 3 pounders that weigh 5. Water was 49 degrees at noon . Only caught fish on the Arig.