Clear Lake and Reports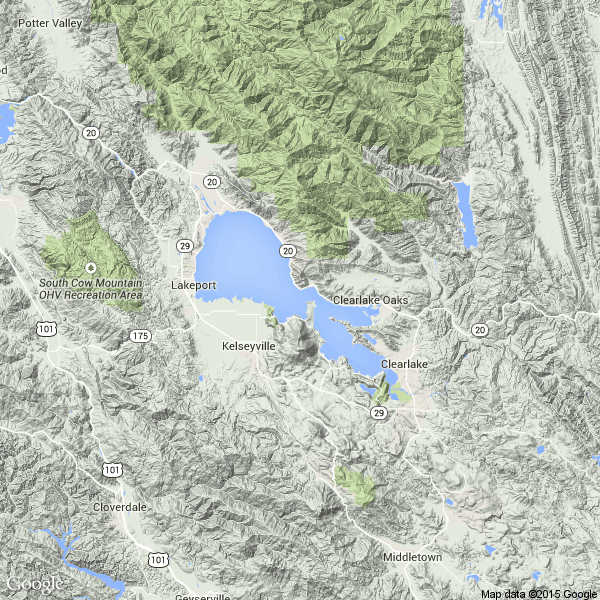 Click for Navionics/Google interactive map
Tuesday, Aug 3


Thursday, July 29th, 2021
Water Temp: 79.2

Water Clarity: Stained (2-4 foot visibility)

Report: Made it back to fish the moon cycle & found that the bite is still good! Rufino & I fished Monday night thru Wednesday night & averaged 50 fish each night. It was pretty much the same as last time but each night was more lure specific. Monday night was active with jigs & Texas rig, Tuesday night was a torrid blade bite & Wednesday night was Senkos, cranks, & a little of everything else. They seemed to be on rocky structure & with the water being so low, the terrain was a little different than usual. The blade bite worked when we retrieved the blades super slow & the fish just hammered it! All the plastics were fished slowly as well & the Senkos were the 5" wacky rigged. Color seemed to lean towards purple & blue & we were really successful with the color " junebug"! Our limits averaged in the low to mid 20's with our biggest being 6 lbs 3 oz with a lot of 5+'s also being caught. They're still really strong & full of juice right now & are really fun to catch. We stayed south again hitting rocky points & structure. They were up close to the bank so don't let shallow water deter you from fishing some areas. The water is pretty clear of slimy weeds for the most part so we were able to throw blades & cranks just about anywhere! We fished from 11pm to daybreak each night & the bite was real steady after moonrise.

Tips: Fish slowly & once again, if you get bit, stay for awhile as they seem to be schooled up. They are actively feeding & once you find the right target lure, they will nail it! There were a few places that I thought would be great, but we got skunked on those so if there's no activity, leave for another spot! Be careful as the water is low & pay attention to your depth. Stay safe & have fun out there!
Monday, July 12th, 2021
Report: by Pat » Mon Jul 12, 2021 5:58 am

I was at Redbud and the Oaks on Tuesday and Wednesday July 6 & 7. Both are usable, but be cautious. I recommend using your trolling motor anytime you are inside the buoys/channel markers. A few weeks ago I tagged a rock coming into Redbud when the wind pushed me to the left a little ways. Stay inside the channel markers, those are the Red and Green buoys. You want the red on your right coming in (Red, Right, Returning) and on your left going out. It was still safe to use your big motor to power onto the trailer. As the picture shows, the algae at the Oaks is BAD, and it stinks. I attribute this to the fairly consistent wind from the NW blowing it in and then it just stays there and continues to grow.. At one point Clearlake Tackle was saying they were going to close after 4th of July, last week they were still open and indicated they are no longer planning to close, at least for the near term.
Thursday, June 24th, 2021
Water Temp: 76.8

Water Clarity: Stained (2-4 foot visibility)

Report: Rufino & I fished the last 4 nights & the fishing was very active! We would get on the water at 10 pm & fish all the way until the sun came out. We averaged 50 fish each night with our limits varying from a low of 20 lbs 4 oz to a high of 26 lbs 9 oz. We didn't get any really big fish, but we caught a plethora of 4 - 5 lber's with a bunch of 3+ lber's too! We fished the Konocti Bay Area as we really didn't have to move very much as the fish were stacked! They were pretty much non selective with technique. We caught them on Texas rigged, blades, cranks, jigs, underspins & even nailed them on senkos! They were in the rocks & docks in the 6 - 15 ft depth range. On Tues night we did some nostalgia fishing throwing 20 year old chartreuse blades, Norman D22's, Bomber Waterdogs, jigs with Uncle Josh pork, & plastics that we haven't thrown in years & were nailing them with Rufino pulling in one fish after another with a Bright chartreuse/blue Norman he found floating in the water! Last night, one of the first fish we caught had a large crawdad halfway down its throat that was bright red, so we keyed on those types of baits & really slayed them. Our biggest fish for the trip were a 6lb 7oz caught last night & a 5lb 15oz caught on Sunday night. The lake is very active right now but it's the lowest I've seen for this time of year so if you can make it up here, it should be worth your while!

Tips: Other than our tues night nostalgia fishing, they seemed to be keying in on red. If you get bit, stay & fan cast as there were multiple hits in each spot we fished. The reaction bite was stellar but we were rolling both the cranks, underspins & blades very slowly. Be vigilant when throwing jigs & plastics as we had a lot of instances where we would cast, engage the bail & a fish would already be swimming away with the bait! We hit the water last night behind the Weds Night shootout & the fishing was still insanely active so they're on the chew! They may seem to be targeting crawdad's & baitfish so choose your baits accordingly! Stay safe out there & have fun!
Wednesday, June 16th, 2021
Water Temp: Not sure

Water Clarity: Stained (2-4 foot visibility)

Report: Buddy Mike Sperbeck and I fished Clear Lake yesterday afternoon and up to midnight and found the bite to be quite good.
Not sure how many we caught, around 40 I guess, but the quality was good with bass up to 6 1/2 lbs. No toads.
The bite was tough around dusk with pretty heavy wind. Actually, the bite was good but they were hard to hook in the wind!!
That's Clear Lake on a summer evening!!
We used a variety of craw type baits as they out-produced the worms.
The bite was on fire around midnight. Glad we didn't leave early!!!

Larry Hemphill
Thursday, May 27th, 2021
Water Temp: 67.8

Water Clarity: Stained (2-4 foot visibility)

Report: We fished Sun, Tues, & Weds nights & fishing has been outstanding! Didn't go out on Mon due to the wind, but the other nights were on fire! We averaged over 50 fish each night with Sun & Tues limits being a shade over 23 lbs. Weds limit was higher at 31 lbs due to a nice 10 lber. They were concentrated on both docks & rocky structure with many strikes in the 15-20 ft range. We were south & had the best luck with Texas rig, jig, & blades. We rolled the blades really slowly, the Texas rig was most productive with Reaction's Man Bear Pigs in dirty wizard & Ca 420. They were stacked up in spots with multiple strikes in each location. We'd position the boat in 20-24 ft & fan cast in all directions getting strikes parallel & perpendicular to the boat. We were using Rodstrainer jigs with sweet beaver trailers & anything with red was popular! We caught a bunch of fish in the 3-5 lb range & the action was pretty much non stop!

Tips: I think that the post spawn bite is in full swing! The fish are aggressive & willing as they were very active! When you get bit, stay in the spot for a bit as we got multiple strikes as they seem to be schooled up! I also think the big fish are just starting to get active, I wish I could stay for a few more days! We caught a lot of fish in successive strikes & the fishing this trip was some of the best. If you get a chance fish this lake soon! Have fun & stay safe out there!
Wednesday, May 12th, 2021
Report: by Csuhchris » Wed May 12, 2021 1:10 pm

Went out this AM! The depth inside the launching area is approximately a foot deep. Using a trolling motor to exit while angled w/o being fully extended will only be possible a few more weeks. Was approximately two feet deep last week. Time to pull out your airboats!
Thursday, April 22nd, 2021
Report: by Mitch » Thu Apr 22, 2021 11:30 am

Launch out of Red Bud and fish the whole Red Bud arm. Much deeper. Wacky Rig Senkos or Niko rig and work the "Scattered" tules and outside docks. The Bass up there like the darker colors. Junebug, Watermelon/red, Greenpumpkin etc.
Wednesday, April 21st, 2021
Report: by farmboy9695 » Wed Apr 21, 2021 7:26 pm

Came up Monday after the big tournament. Launched out of LakePort headed north the last two days. Water is low, caught a couple of bed fish, no real size. Fishing tomorrow and I'm thinking launching out of Lucerne. Any suggestions, I'm not a tournament fisher but would like to catch a few 4 or 5 lbs before heading home.
I fished drop shot last two days and caught @6 total. About 2.5 lbs
Any constructive help would be appreciated.
Thursday, April 15th, 2021
Water Temp: 62.2

Water Clarity: Stained (2-4 foot visibility)

Report: Fished this past Monday & Weds evening. There was a small cold front setting in plus the Won 3 day tournament. The fishing was ok with the majority of our fish coming on black 8" powerworms. Monday we caught 11 fish with the two biggest at 7 lbs 5 oz & 5 lbs 11 oz. They came late as the fish seemed to become active at 3 am. Weds we were only out for 2 1/2 hrs coming in at midnight. I fished with Don Iovino on Weds & we had a ball catching 12 in a little bit of time. Best fish was 7 lbs 2 oz that was the only crankbait fish of the evening. I think it would have gotten better later but we came in early. There were only a one jig fish but they were really on that black worm Texas rigged. Monday we had to hide from the wind but Weds was calm. They were very close to the bank & often just picked the bait up. Monday's limit was a tad over 23 lbs & Weds limit was a tad over 21 lbs. The trip only yielded 1 blade fish, 1 jig fish & 1 crankbait fish. All of the rest were on the Texas rig. Hope this helps!

Tips: I think spawn had started so you have to run into foraging fish. They were shallow but when you hooked them, the fight was on! We were south fishing in front of tules & back of docks. When the weather settles, I think the bite will improve! Have fun & stay safe!
Friday, March 26th, 2021
Water Temp: 54.8

Water Clarity: Stained (2-4 foot visibility)

Report: Came up for a quick trip as fishing has been really good. We fished a few hours late Wednesday afternoon, couldn't get on the water Wednesday night as the wind was howling, & fished Thursday night. We ended up with four fish Weds in the 4-5 lb range. They were scattered in what they would hit, 2 were on the jig, 1 on a crankbait, & 1 on the Texas rig. (I'm not the best daytime fisherman!) Thursday night was much better. It was a shame that Rufino & I were suffering from "I can't buy a hook set" issues, but we still managed to boat 19 fish. They were biting in spurts but really became active around 4 AM. They were hard on the Texas rigged Brushhogs & Beavers with a few blade & crank bites thrown in. The jig bite was slower with just a few fish. We were throwing baits with green & red & they were deep in the 20-22 ft range. We were fishing Konocti bay & didn't venture further as we only had one night. Our biggest was 7 lbs 9 oz & our best five went 27 lbs 15 oz's. I think we may have improved on that if we didn't have two left hands last night!

Tips: Slow presentation was key as was deep water access. They would be active for a bit, go dormant for a bit & repeat until we got to 4AM, then they got after it so you may have to wait them out. We also caught quite a few males but the females were still healthy, big bellied, & full of fight! Hope this helps, stay safe, & have fun out there!
Sunday, March 14th, 2021
Water Temp: 52.3

Water Clarity: Stained (2-4 foot visibility)

Report: Went out Friday & Saturday night for the first trip of the season for us. The fish are very active & healthy right now. Friday was the better of the two evenings as a weather system came in Saturday night. We fished Konocti exclusively as we didn't have any reason to move. They were hitting the jig, blade & cranks with gusto! Found them in 10-15 ft around structure. Texas rigged plastics were working well too. Docks were very productive around the likings. The fish are macking on crawdads right now. Their lips are so red it's as if they're wearing lipstick! Lol. So, red jigs & trailers were really working for us. What was surprising was the reaction bite as they were hammering the cranks & the blades! I managed to nail a 11.0 on the blades & she was fat & sassy! Friday our limit went 37 lbs even while Saturday went 26lbs 5 oz. Friday fish total was 31 fish while Saturday slowed to 9 fish. The overall average size was big through both days with a lot of fish caught in the 5-7 lb range! I think when the weather stabilizes, the bite is going to be very consistent! I had heard it was really good before we arrived!

Tips: Red is the color! For plastics anything that resembled a crawdad worked. The single wide beaver was productive for us. Jigs were worked over rocky structure, Texas rig & reaction baits were worked around the docks. Slow presentation was key. Some times when you made a cast, then you lifted your rod tip, the fish would be swimming away with it, so be vigilant. They seemed stacked so work areas slowly. There were big limits caught during the tournaments this past weekend, so the fish are really active! They're also really healthy & fighting very hard! Stay safe & have fun out there! I'll post a few pics on the forum.
Saturday, November 7th, 2020
Water Temp: 63.2

Water Clarity: Stained (2-4 foot visibility)

Report: Fished the evenings of Tues - Fri & got to see a wide range of weather! Tues & Weds was mild & calm & the bite was great! They were hitting cranks, blades, jigs & Texas rig. The reaction bite was particularly brisk around rocky structure & I even nailed a 10 lb catfish on a crank! I was throwing larger deep dive cranks & running them very slowly. Limit for Tues was 22 lbs 12 oz, biggest was 5 lbs 10 oz & boated 22 fish. Weds night was even better with a limit of 27 lbs 4 oz, best was 8lbs even & boated 29 fish. Thurs night was short, my buddy Kevin showed up & the wind was terrible. We were on the water for 45 minutes & it was progressively getting worse, so we came in. We caught a great bottle of wine instead! Friday we were able to fish for a few hours before the wind chased us again. We did manage to get into a decent reaction bite but the jig bite fell off. Kevin is new to the sport & nailed a nice 4lb 5 oz on a crank which made the evening worthwhile. Our limit ended up being 17 lbs 13 oz with Kevin's fish being our largest. I also had a huge catfish nail my spinnerbait! It had to weigh in around 20 lbs as I released it at the side of the boat because I didn't want it to foul my net. The catfish seem to be particularly active this trip!

Tips: They seemed to favor deep diver cranks & 3/4 oz blades. We threw shad pattern cranks & black & red blades & ran them very slowly. I think the jig & Texas bite will return once the weather settles. I also think that winter has arrived & the pattern will shift accordingly. I think fishing slowly & using dark colors is the ticket now & moving around a lot when there's no bites is important! I've had a great run of nice calm weather & stellar fishing this season & hope it continues! Have fun & stay safe out there!
Saturday, October 24th, 2020
Water Temp: 69.2

Report: Went out Fri night & the pattern was pretty much the same as my last report except the size of the fish was much better. I actually got into a little bit of a crankbait bite, one being a 4 lb 9 oz'er that was full of juice! It's still primarily a jig bite for me & like before, red flake is your friend! They were a little deeper in the 12-15 ft range & were scattered. I actually caught fish in places I usually don't have any luck at, so throw to unlikely spots, you don't have anything to lose! My biggest was 6 lb 15 oz & my best 5 went 28lbs 4 oz. I caught a lot of 4+ lber's & boated 24. They're really strong right now & catching them is a ton of fun!

Tips: When I first got on the water, I hit one of my "indicator" spots & blanked. I thought "uh oh, the bites gonna fall on it's face tonight." Went to another spot & tore them up. They want that presentation slow & a lot of the bites they were picking up the jig & swimming with it. Jig color didn't seem to matter as I used a lot of different colors on account of the fact that I lost a ton of them, but the trailer was best with red flake in them. I think that the fall bite is starting to heat up as all the trips were great except for the one that I took Manny with me. (It must be him lol!) This was a very interesting trip, caught a lot of fish, broke a brand new pole on a hook set & would have liked to have seen what had a hold of my jig, average size was really good even though I didn't catch any huge ones, & I got to have an otter ride shotgun with me! What could be better than that? Have fun & stay safe!
Wednesday, October 21st, 2020
Water Temp: 71.2

Water Clarity: Stained (2-4 foot visibility)

Report: This is a tale of three night trips! I went Sat, Sun, & Tues evenings & they were quite different. Sat was pretty brisk as I got into a good jig & blade bite. Started at 11 pm & they bit pretty constantly til 5 am. Both techniques were fished very slowly & the payoff was 23 fish by myself, 5 lb 5 oz was the biggie & my limit was 24 lbs 6 oz. So, I decided to call Manny & tell him fishing's good come up for Sun night. Well, Manny shows up, we hit the water at 11 pm again & the fishing went flat on us. They wouldn't touch the jig when they were all over it the night before. We boated 13, 10 on jigs, 3 on the brushhog. They wouldn't touch anything else we threw. Manny probably thinks I'm a story teller! Big was 3 lb 11 oz & the limit was a little over 17 lbs. Decided to take Monday off & watch football but went out Tues evening at 9 pm thinking that if it's marginal again I'll be in early. Anyway, the bite was hot! Same baits for the most part, jigs & blades with a fair share of Texas rig bites. They were in about 10-12 ft over rocky structure & were pretty schooled up. I didn't have to move very much which is great when you're by yourself. Big was 4 lb 12 oz with limit being a little north of 20lbs. Boated close to 40 fish but many were under 2 lbs but the action was great! I may go out again tonight & if it's good I'll post a follow up.

Tips: It seems the color pattern is browns with red flake or watermelon red flake. I was really surprised how narrow they were with what they'd hit but they clobbered the right baits. They were hitting my blades so hard they destroyed 3 of them by knocking the blades off, yet they wouldn't touch a crankbait, swimbait, or chatterbait! They were hitting the jig with equal gusto but I had a lot of drops too. Tried the Senko as well but got one puny strike which I managed to flub up! I fished south in Konocti & found that if you got bit in one place stay as there were multiple hits in each spot I tried. The trick for me was to fish a spot in progression. Start with a jig, follow with a blade & finally toss a Texas rigged Doublewide or brushhog. I usually got multiple hits with each bait! I haven't run into any bigs but the way they were biting on Sat & Tues was well worth the price of admission! Stay safe & have fun out there!
Saturday, October 17th, 2020
Report: by coyote268 » Sat Oct 17, 2020 10:55 am

Daughter and I fished last weekend. Normally we fish jigs but the hot bite for numbers was a drop shot although our biggest came on jigs (Marks Puff Ball). Up north fifth street is a good launch, Konocti is iffy and be careful of not going off the ramp at county park. Don't know about the south end but skip Lucerne. Oaks and Redbud should be OK. State park had to go out on the trolling motor. Trick is to kep moving until you find them. Crappie bit seems good. You might want to pull up the Record Bee site and read Terry Knights article.
Friday, October 2nd, 2020
Water Temp: 72.8

Water Clarity: Stained (2-4 foot visibility)

Report: Just a quick follow up, fished the last few evenings with pretty much the same results as Mr Brabec. The only difference is we fish at night! We caught them on blades slow rolled over structure & almost no action on plastics or jigs. I did get a few pick ups on the jig, but they dropped it before I could set up on them. It was almost as if the fish we're thinking, "wait, we aren't supposed be biting jigs right now!" We caught 7 the night before & 5 last night. The largest went 5lb 2 oz and the rest were 2-4 lbs. I threw 7" swimbaits & large deep cranks until my arm almost fell off but had no takers. There's green surface algae & the smoke is terrible, so plan accordingly. Sorry to say, that's it folks!

Tips: We were south, north might be better. We moved around a lot as we would get fish in some areas & blank on others. We fished wearing kn95 masks to help mitigate the smoke. They were available at Kelseyville Lumber a few days ago. Stay safe, have fun, & good luck out there!

Water Temp: 70

Water Clarity: Clear (4+ foot visibility)

Report: Fished Midlake on Tuesday. Then Fished Lakeport Thursday.Smoke was bad both days and only stayed on the water till 11 am.Algae is blooming midlake but water is clear under it. Lakeport has clear spots but for the most part alot of suspended algae and some spots are stagnant and stink.Caught 8 fish to 4 pounds on Tuesday. All reaction. Wouldnt touch my jig.Thursday fished with a friend and we blanked on the first 2 spots.Found fish in 1 foot of water and caught around 15 fish to 4 pounds in about an hour. All reaction bites. Smoke got so bad you couldnt see across lake and could feel it in my throat. Hope the rain comes next week as predicted.
Tuesday, September 29th, 2020
Water Temp: 70.4

Water Clarity: Stained (2-4 foot visibility)

Report: We've been out for the last few evenings & the fishing has been pretty marginal. Sunday night we managed to boat 14 fish with our best 5 going a little over 20 lbs. They seemed to be fairly deep in the 12-15 ft range & were caught on the jig, crankbait, & Texas rig. The colors seemed to revert back to red & browns. When they hit, they're decisive about it & they're fighting really hard right now, but they were scattered about & didn't seem schooled up. The wind was pretty bad (some areas were like fishing in a washing machine) & really limited our spot choice as the wind came from the SE & blew us off some of our choice spots. We also encountered smoke & heat blasts from the Glass fire that was very concerning. Thoughts to those that live up there. Monday night was dead calm & what bite we had the night before caught the same train the wind took as strikes were hard to come by! To make a short story shorter, we caught 5, the largest was 4 lbs & our limit was just under 15 lbs.We're gonna try it again tonite, hope It improves & I'll post a follow up report.

Tips: Well, what little success we had were with shad pattern deep cranks rolled slowly over rocky structure. The jig bites were the same Rocky structure, we also caught a few on Texas rigged Double Wide Beavers with red flake in them. I probably should have moved more last night, but I just kept thinking the bite would turn on at any time. I got paid for my stubbornness with a 5 fish night but it could have been worse & we got skunked! Lol. Anyway I'd move around, fish slowly & try to run into them. Have fun & be safe out there!
Tuesday, August 18th, 2020
Water Temp: 78.8-81.2

Water Clarity: Stained (2-4 foot visibility)

Report: Ted & I fished the last 6 evenings with mostly good results. We fished south as usual (what can I say, my dock's by Konocti! Lol.) We keyed on rock structure starting at 11 pm til dawn. The bite for the most part was good. Not like earlier this spring when we were crushing it, but still a solid bite. The only exception was last night where the mini storm earlier in the day suppressed the bite, in my opinion. We caught 10, but the rest of the trips averaged 25. No monsters, our largest were mid 6's but the average size was nice in the mid 4's to heavy 5's. Our limits were 19 lbs to 26.5 lbs averaging 24lbs. They are exceptionally strong right now & catching & fighting them was a blast! Blue & baits with blue flake were the color of choice, we threw some red but they were much less effective. Texas rig, jigs worked the best, cranks & blades were spotty, they'd nail it one night & wouldn't touch it on another. We caught a few Senko fish deadsticking it but became bored with it so really didn't dedicate to it. Swim bait was nonexistent as well. There were some popular spots that weren't producing so move if you don't get strikes in a reasonable amount of time. We ran into pretty much dead calm conditions most evenings so were able to detect the slightest hits. All in all a good trip!

Tips: A slow presentation was working for us. Just barely bumping the plastics & jigs, moving them just enough to not get stuck. Even the crank & blade strikes were from moving them slowly. It was pretty humid so take a lot of water & stay hydrated. Throwing to the edges of weed lines off of rocky structure garnered a bunch of strikes. Don't be afraid to try 20' & deeper too, we caught some of our larger fish doing just that. I can't report for the north or day fishing, but there's a short but brisk frog bite right at dawn. With this heat wave warming the water quickly, adjust your speed accordingly & try different techniques. Stay safe & have fun out there!

Chris
Monday, July 13th, 2020
Water Temp: 76.2

Water Clarity: Stained (2-4 foot visibility)

Report: Just a quick follow up, Matt Guyot & I went out tonite & the wind picked up a bit this evening. It came from the north & the reaction bite went south with it! For Us, only the jig & Texas rig worked. There were definite lulls in the action & we worked fairly hard for the fish we caught. The numbers were still decent at 32 fish but the size was down except for the 7 lb 14 oz toad Matt caught for his new personal best. Congrats Matt! We fished south & they weren't schooled up as much as they have been for the last two days. The jig worked best with a double wide trailer with a 1/2" cut off the top, Texas was dbl wide & brush hogs with a very slow presentation. Best 5 went a shade over 24 lbs. same colors as previous report.

Just another quick follow up: went out last night & the wind was down. Fishing was pretty much the same as Sun night except the reaction bite was back on. Blades were working well as was the crankbait. Best five went a shade over 22 lbs & other than the reaction bite, the pattern was the same. Water temp came up a degree to 77.2

Tips: Slow was the key & moving around, grinding it out. We stayed south the whole time & hit a few more spots than before. Take your time & enjoy the moment! We'll get out there again tonite, in the meantime stay safe & have fun!