Clear Lake and Reports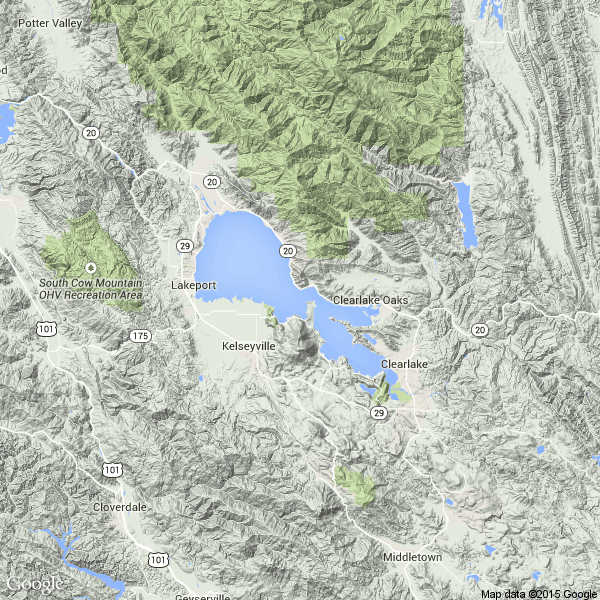 Click for Navionics/Google interactive map
Thursday, Dec 7
Monday, December 4th, 2023
Report: What's up Western Bass. Christian Ostrander here. My partner and I just won the ABA up here at Clear Lake yesterday. 25 Pounds. Been out here all week. 20 pounds hasn't been hard whatsever. You need three rods out here right now. A-rig, underspin, Trash Fish. Sone days we will catch 20 fish a day, some days a little tougher, we will catch 10 fish. Running around the whole lake. Catching big ones up North on a Trash Fish. Throwing a rig and an underspin down South. Having a lot of fun. I'm guiding up here until January 15 when I leave for the Bassmaster Opens so if anyone wants to come out here and get on some fish, or learn their electronics, LiveScope, scanning, SideScan, whatever, give me a call. Thanks. 209.648.3778

Tips: Catching big ones up North on a Trash Fish. Throwing a rig and an underspin down South
Friday, November 24th, 2023
Water Temp: 58

Water Clarity: Stained (2-4 foot visibility)

Report: Fishing Report From Double G

Fishing Clear Lake for Turkey Day. Fishing was fun. Right now, is a great time to bring kids, or family and friends and introduced them to fishing by soaking a minnow.

We hit the water at about 10:00 am. It was bluebird skies. Water was clear with a little bit of sediment. There was a little suspended matter to cloud the view – 3 to 4 feet visibility. Maybe the lake's trying to turnover but it's not cold enough. There is fresh duckweed on the surface in some areas. There was no current movement, but was level is pretty low, typical drawdown for the rainy season. The water temp was 58 degrees most of the day.

Baitfish are prolific right now, keeping the fish fat, but also probably why the number bites were on the lower side. Found bait using the Lowrance HDS Pro SideScan, the bass would move through the ball and pick em off slow and easy, methodical. There wasn't any erratic swishing or slashing through the bait ball. Keep an eye on 6 to 12 feet.

Tips: Slower bottom moving baits were best. Bottom baits in tried-and-true colors green pumpkins, watermelon, shad imitators. A Frenzy Nail with a 3/16 head so it floats across the silty bottom is better. Got a few hits on a new prototype Frenzy Bait. Stay tuned on that.
Sunday, October 1st, 2023
Report: First, Clear Lake is amazing fishing! The big fish are biting, and anglers are catching. Matthew Brannon wins with an impressive 5 fish limit going 104.00" This is a 26.5 lb. 5 fish limit out of a kayak. Matthew Brannon's game plan and execution helped him win the first Sandbaggers tournament. Brannon launched north and fished docks with grass and in 3 to 4 feet of water."Everything I caught was on a chatter bait." said Brannon, "I only caught 9 bass for the 21 hours of fishing but caught around 20 catfish.""I was throwing an ½ ounce Jack Hammer in Bret's Hot Craw paired with Kickin Zacko in blue craw." said Brannon, "Seemed like the paddle tail worked better than the forked tail trailer."Brannon observed that the fish had moved from the deep rock piles towards the bank. It seemed the fish followed the bait that had moved shallow."A month ago, I caught them good on offshore rock piles but couldn't get a bite." said Brannon, "I never got a bite out deep, so I just went shallow and found them.""The key to get my bites was to slow roll the chatter bait as slow as I could."Brannon would hear the bass popping in the back of the cover near the shore and would use several different lures but never got a bite."I went all the way to Rodman Slough and found some great looking structure." said Brannon, "Everything looked so good, but the fish were only in a few very specific locations."Brannon practiced south lake but had found the better fish were on the north end.

Portion of the Clear Lake Event Write Up here: https://www.westernbass.com/forum/matthew-brannon-wins-yak-bass-sandbaggers-clear-lake-t144360.html
Tuesday, September 19th, 2023
Report: by On The Water Guide Service » Tue Sep 19, 2023 10:29 am

As summer is coming to an end and fall is just around the corner, Clearlake is starting to transition with cooler over night temps and slightly cooler water temps. Water temps right now range from the low 70's in the morning to mid to high 70's by afternoon. Water clarity is just perfect with about one foot of visibility and a nice army green color in most areas. The water level is relatively high for this time of year with a reading of 2.85 on the Rumsey gauge. What a strangely mild summer we had this year with not many super hot days. The summer bite was decent but the topwater bite kind of sucked for the most part. I couldn't hardly buy a bite on the whopper Plopper this summer while last year they were cartwheeling on the darn thing. We did catch some Rico fish and some on the frog this summer but not a whole lot.

The good news is that the bite is finally showing signs of improvement and that's because the cooling water temps has the bait fish heading towards the shore and the bass are actively feeding. The reaction bite is all about first thing in the morning to about 10am and slows down after that. One of the more productive patterns for mid lake and south has been throwing lipless cranks and square bill cranks on a rocky bottom in pretty shallow water of 1' to 10' deep. I have had good success on both shad and crawfish pattern colors. The key is to keep your head down, cover water and just crank down a rocky shoreline and you will catch fish. I have been using the LV500 in the lipless and the strike King KVD 1.5 or the LC BDS-4 in the square bill.

The north end is finally starting to kick out some fish on shad pattern chatterbaits and spinner baits. The key up north is to target shallow and offshore
weed clumps with your baits and make your retrieve thru the small lanes and openings in the grass. I have been doing well on the 1/2oz Zman jack hammer chatter bait with a Missle Baits Spunk Shad 5.5 trailer which I throw on 40# straight braid. Don't be surprised if you get the rod jerked out of your arm from a giant catfish from time to time as they are feeding up shallow and hitting bass lures like crazy.

After the morning reaction bite is over I have been switching over to skipping a 5" whacky rigged Senko under the shade of the docks and picking up a few fish that way. Also a Texas rigged 6" Senko has been good on the tule edges and tule shelves. I would imagine there would be a good mid day punch bite also happening on the weed mats but I haven't tried it much myself. There is a decent jig bite deep at Henderson point and some of the offshore rock piles in the rattlesnake arm mid day and afternoon. I have noticed two things that are happening lately when the bite is really good. One is that I can see the bait flicking at the surface and around the cover and two is that there is a slight breeze coming out of the west. If these two things are happening, they are putting on the feed bag. If it is dead calm or the wind is coming out of the East, not so much.


Good fishing and please do your part to protect the resource.


Troy Bellah
Monday, March 27th, 2023
Water Temp: 52-55

Water Clarity: Muddy (0-2 foot visibility)

Report: Took a couple of clients out in-between storms March 15-18th, and have been out solo several times since then. Had one client score a 7 pound fish, the other client with a solid limit ranging from 3.5 pounds to one 6 pounder.

Water levels have risen and have topped out around 8 ft Rumsey. What a difference from the grim outlook we were facing back in the Fall.

Water clarity has been highly variable depending on creek flows and where the winds blow all the silt and debris. March 15-18 we had this odd easterly wind that was turned the north end into a mud bath, so we stayed either mid lake or down south. After that things settled down and clarity was maybe 1-2 feet and more of the usual dark stained color.

On my own, I have been fishing State Park all the way to Lakeport, focusing on creek outlets and known areas outside of spawning flats. Compared to this time last year, the bite is significantly better and I'm finding more of that "normal" pre-spawn pattern happening around the lake.

Tips: Most of our fish came on crankbaits and bladed jigs in shades of red. LV500s and jerkbaits have been decent in cleaner water. I've gotten a few fish to commit to a glide bait, although the bites have been more selective and infrequent. If you're into fishing big swimbaits, now is the time more than ever.

Watch out for debris. I've encountered a few good size logs and branches floating around the main lake - some that I definitely would not want to hit with considerable speed.
Saturday, February 4th, 2023
Report: by clearlakeoutdoors » Sat Feb 04, 2023 11:05 am

I caught my PB Largemouth Bass on Clearlake this past week and she was released healthy back into Clearlake to make someone else Dreams come true. She was weighed on 2 scales one at 12.04 and one at 12.00. Fishing at Clearlake has been great if you are familiar with winter and early spring tactics. Weather supposed to be back in the 60s this week which will make for a perfect time to come visit Clearlake to catch some Big Bass!

Photo: https://www.westernbass.com/forum/clearlake-12lber-t141280.html?sid=c6e3ddf2e4f285a9ee109a3f1a97f47c
Friday, February 3rd, 2023
Report: by Jradmercs » Fri Feb 03, 2023 7:16 am

Just a heads up… just visited clear lake 1/31-2/1 and got skunked. Yes the new jen tourney had big bags n stuff but as clear lake guide service guy said fishing is still tough there. Unless you want to pay for the guides out there who have found them and have their guide spots. Will wait until water warms up a bit more.

Clarity is really good below the narrows. Little bit muddy up north. Sucks man for a 2 hr drive and no fish. Only fished 3 hrs the second day and said hell nah and left.
Wednesday, August 24th, 2022
Water Temp: 80 ish

Water Clarity: Stained (2-4 foot visibility)

Report: Fished lake solo what a stink, Smelled like Veit Naum the day after. What a stink. Fished my ass off where I could find an opening in the carp on top of the water, that was a chore by itself. Anyway caught 6 fish on top-water from 21/2 to 41/2 lb.
than by 9 am the lake went dead nothing I mean o- nada I might as well have gone bowling i'd of caught just as many fish

I fished my ass off and only caught 6 fish and boy were they in sad shape, you had to feel sorry for them. All beat up and sores all over them. Poor fish way too many tournaments to close together. Give them a break

If we don't get lots and lots of rain this winter this lake is done plain and simple. What do you think.????

Just saying Mike Pellagrini

Tips: Wait till it rains about 25" before you come back. That's what I'm saying.
Friday, August 12th, 2022
Water Temp: 78-80

Water Clarity: Stained (2-4 foot visibility)

Report: Launch updates: we tried Redbud but it was socked in with days of hardened slime..and OMG the smell. I would not recommend launching there. Very shallow unless you have a thin draft. Spoke with Launch coordinator and felt it would close soon. Most all other launches outside 5th street are closed. Clearlake Oakes has a deep hole off left side of ramp. 2-axel will get you in quick trouble. We did launch from shore at Clearlake Oakes 4x4 required due to gravel there.

Fishin: We had the full moon. Fished Thurs-Sun morning. Net net.. we had a tough go. Caught ~3-5 fish per day. Fish 16 hours to 2 am Friday. Early morning bite and late evening bite. But very few. Like was noted after 9am..go do something else. What we did catch were stuffed with silvers. Found massive bait schools at Frazier and Henderson.
We junked fished alot of the lake and threw the boat at them. Seemed completely keyed in on small..I mean small bait fish. We power fished inside grass along 20 and got a few. Henderson, Frazier, Shag, Soda, Rattle,Anderson, windflower Baylis Jago produced little to zero. We did not go skinny in upper lake and maybe that's where they were.

We have a home here and like has been commented the tournaments and pressure seem irresponsible. This fishery has changed so much in the past 5 years and not in a positive way. We need water or we are in trouble.

Tips: Fish early and Late. Late is 11-2am. Fish small. We seem to be more successful on BFS kit.
Friday, June 10th, 2022
Water Temp: 70

Water Clarity: Stained (2-4 foot visibility)

Report: Went out for a few nights this past week. Fishing was pretty slow & the types of rigs they would hit were varied with no patterning. There were no big fish with the largest being 4 lb 9 oz on a Texas rig. Also Caught fish on blades, Senkos, cranks, jigs & underspins. They were also pretty deep in 20+ ft & we were fishing slowly. I think fishing will improve in a few weeks, they seem to be getting a little aggressive, but with the erratic weather & low water, l think the lake is going to turn on a little later than usual. Wish I had more to report!

Tips: The fish we caught were healthy but skinny. I don't think they've gone into full post spawn yet. I spoke with a few people & they seem to think they're still some fish spawning. The one we got were aggressive so I hope the best is still to come. I will be out again in a few weeks & hope l have more to report.
Saturday, December 4th, 2021
Report: by Csuhchris » Sat Dec 04, 2021 4:49 pm

Struck OUT Friday throwing the big bait at gooseneck and Henderson. Decided to actually tug on some fish and switched to small Keitechs with mega bass swimbait spinning heads. Also, swivel heads with a super fluke. Fish were actually super shallow (2 feet) and have heard anglers are actually having success with small crank baits in water as shallow as 6 inches! CRAZY and the amazing weather is pretty nice as well!
Sunday, November 28th, 2021
Water Temp: Cold

Water Clarity: Muddy (0-2 foot visibility)

Report: Lake has been flat calm for the last week. Left the boat hooked up to the ball on the shore to void the crowds at the two ramps. Fished Henderson, Shag, Windflower, and Konocti Thursday-Saturday for a few hours. Hudd fish are starting to to be caught. Surprisingly a lot of pressure considering how slow it is… personally I'd go for the big bite considering you'll get a handful of fish the entire day fishing finesse. Nights are getting colder!
Friday, October 22nd, 2021
Water Temp: 62.8

Water Clarity: Muddy (0-2 foot visibility)

Report: We were only able to get out for one afternoon & one night due to the weather. We launched out of 5th street Monday afternoon, it's really shallow & you're in 2 ft or less of water out to about a 1/4 of a mile so be careful! I had the jackplate as high as it would go, trimmed the motor up & idled out until I hit 6 ft water depth! Fished Henderson & Konocti with limited success. We caught four fish all told in three hours & they were isolated! They came on jerkbaits & medium cranks. They would not hit plastics or jigs& since we were a long way from 5th street, came in before dark. It was really windy Tues so we didn't bother going out. Weds we shore launched next to our ramp & was able to get the boat in without issues. We fished from 6 pm til the rain ran us off at 1 am. We did better with most of the fish coming on blades. We caught 23 with the largest just a shade under 4 lbs. Our limit was just shy of 16 lbs. They seemed interested in silver/ chartreuse Colorado blade ran really slowly. We tried other colors but this was the only one that worked. We had some jig & plastic bites but they were picking the baits up & then dropping them. We managed a few with each of those techniques but they were mostly dialed in on the blades. They were up close, near rocky structure & fat as ticks! That's all the info I have with the limited time we got to fish.

Tips: There's a ton of baitfish in the water right now! They're all over the place & will light your graphs up! We were snagging them with the jerkbaits there was so many of them! We were casting those blades parallel to the bank & retrieving them slowly over the structure. The jig & plastic bites we got were largely on the drop but they wouldn't touch a Senko for anything! Wouldn't hit a crank or swim bait either! With the water so darned low, you have to search for new structure! The biggest thrill was nailing a 15 lb catfish on a blade! It was a great fight, woke me up, but alas it had whiskers when it got to the boat! Lol Be very careful, I broke off one of my transducers on a rock so be very cautious! Stay safe & have fun! I think the weather plus all of the baitfish affected the bite. With a ton of weather coming in next week, if it stabilizes afterward for a few days, the bite could really turn on!
Saturday, September 4th, 2021
Water Temp: 76.5

Water Clarity: Stained (2-4 foot visibility)

Report: I apologize, forgot to post this! I fished Monday & Wednesday evenings 8/23 & 8/25. Launching & loading the boat was a challenge but I was able to get in both evenings. Monday was fairly active with fish coming on blades, jigs, Texas, & cranks. They seemed to be fairly shallow in 10-12 ft. Fished rocky structure & docks with good success fishing slowly. The smoke was pretty bad as the moonlight was more amber in color! Largest was 4 lb 7 oz with the limit a tad under 20 lbs. Weds night was a different story! Got on the lake around midnight & didn't get bit until 2 AM! Was about to pack it in with the skunkeroo when I finally picked up a 2 lb Senko fish! I rode a 26 mile bike ride that afternoon & quitting was starting to sound pretty good! Decided to give it 30 more minutes & if it didn't pick up, I was going home. After about 30 minutes, it was as if the switch flipped & I caught several in succession. They would only hit a Texas rigged red,black beaver, not the jigs reaction or any other plastic, just this one! Ended up with 14 more between 2 - 4.7 lbs & then it was over! Mon I landed 23 fish, Weds 15 with a limit at 16 1/2 lbs & the largest again at 4 lb 7 oz. I was by myself this time & fished behind Buckingham down to Frazier. Not as wild as it has been for me but still caught some fish!

Tips: I would try using all kinds of techniques until one works for you. I threw everything on the boat Weds until I finally hit a bait they would bite. What amazed me was the total lack of a reaction bite when they were on it on Monday night! I fished fairly slowly & dark colors seemed to be best! Close, rock structure got the most strikes! Hope this helps, I don't know how long we can put our boats in, but I'll give it another try soon! Stay safe, be vigilant when you launch, & have fun out there!
Sunday, August 29th, 2021
Report: LAKE COUNTY, Calif. — Clear Lake's dropping water level isn't just presenting challenges to boaters and causing ramp closures, it's now making it harder for the Lake County Sheriff's Marine Patrol to keep its boats on the water, and county officials are asking for help in identifying hazards on the lake.

Clear Lake's level was -1.54 feet Rumsey, the special measure for the lake, early Friday morning, according to the United States Geological Survey, or USGS, gauge.

For context, a mean of daily mean values for water years of record for 1913 to 2021 based on USGS data, puts the daily mean lake level for Aug. 27 at 2.31 feet Rumsey.

In 2014, the last serious drought year the state experienced, the lowest recorded lake level was -0.83 feet Rumsey.

The lowest level for Clear Lake in the 1977 drought year was -3.39 feet Rumsey, but the lowest lake depth recorded, -3.50 feet Rumsey, was in September 1920, the USGS reported.

FULL STORY: https://www.lakeconews.com/news/70146-marine-patrol-moves-its-boats-due-to-low-water-water-resources-looks-at-ramp-extensions-seeks-help-identifying-lake-hazards
Thursday, August 26th, 2021
Report: Prefish day 1
ML – I fished the southern side of the lake and found fish on a decent pattern but it was pretty nasty down there.

Prefish day 2
ML - I then went back to my old stomping grounds where I did pretty well a few years ago in a YAB tournament launching mid lake. During prefish I got about a dozen bites and didn't set the hook on the fish except for the 2 jerkbait fish.

Competition day 1
ML - It was really routine, I didn't get a bite for the first hour and a half. There wasn't anything happening in the dark. I fished deep since I couldn't see the shore but no bites. Once the light started coming up I started throwing a frog. Once I started getting bit on a frog, I switched up to a 5.5" glide bait. Once I had my limit, I switched to a 7.5" glide and started culling. Once the glide bait bite stopped, I started flipping around some really huge submerged boulders with adjacent grass. The wind picked up and started pushing more bait into my area and I stayed within a 100-yard zone cycling different baits. Number one bait for really good fish was a Bobby D's swim jig that I would pitch, bounce and then swim back to the boat.

Competition day 2
ML – I started off in one area close to my initial spot on day one. Again, no bites in the early morning. I only got one bite on the frog and missed it. I switched up to the swim jig and a chatterbait. The wind was blowing and it was cooler so the topwater bite wasn't happening. Went down the bank with both and was flipping the swim jig and was fishing it like a regular jig. The chatterbait was taking care of a lot, I had back to 22 inch plus fish back to back on the chatterbait. They were pulled off the bank a little bit and were deeper. As the sun came up and things began to warm up, the fish moved back up and I started throwing some topwater and caught a few more. 103 inches that day and I didn't even know it. I never look at the leaderboard while fishing.

Competition day 3
ML - I really didn't know if the fish were going to be there. I beat them up pretty good the prior two days. I was planning on moving on to another spot located on the opposite side of the lake about 2.25 miles away. The shad school that I found on days 1 and 2 reappeared which was a blessing. They came through and I was able to capitalize on the active feeding fish. I chased the school up the bank. I broke my rod on the third fish and had to switch out. I came back and there were a few fish still hanging out feeding on the shad. I went back with the swim jig and went back to flipping, caught 1 more and I left. All the other fish I caught for the rest of the day didn't help.

Weekend wrap up
ML - Leading up to this weekend (outside of the WWBT at McClure where I finished 5th.), my season has been challenging. I had lots of opportunities to do well but just a bunch of different mistakes. With this competition, you can't afford to make bad decisions or have bad tournaments. Going into this tournament I told myself I was going to fish the conditions, not force anything and Use baits that I have confidence in. Doing well this weekend really took a lot of pressure off my shoulders. I felt like I stuck to my game plan, didn't get distracted and it paid off
Thursday, July 29th, 2021
Water Temp: 79.2

Water Clarity: Stained (2-4 foot visibility)

Report: Made it back to fish the moon cycle & found that the bite is still good! Rufino & I fished Monday night thru Wednesday night & averaged 50 fish each night. It was pretty much the same as last time but each night was more lure specific. Monday night was active with jigs & Texas rig, Tuesday night was a torrid blade bite & Wednesday night was Senkos, cranks, & a little of everything else. They seemed to be on rocky structure & with the water being so low, the terrain was a little different than usual. The blade bite worked when we retrieved the blades super slow & the fish just hammered it! All the plastics were fished slowly as well & the Senkos were the 5" wacky rigged. Color seemed to lean towards purple & blue & we were really successful with the color " junebug"! Our limits averaged in the low to mid 20's with our biggest being 6 lbs 3 oz with a lot of 5+'s also being caught. They're still really strong & full of juice right now & are really fun to catch. We stayed south again hitting rocky points & structure. They were up close to the bank so don't let shallow water deter you from fishing some areas. The water is pretty clear of slimy weeds for the most part so we were able to throw blades & cranks just about anywhere! We fished from 11pm to daybreak each night & the bite was real steady after moonrise.

Tips: Fish slowly & once again, if you get bit, stay for awhile as they seem to be schooled up. They are actively feeding & once you find the right target lure, they will nail it! There were a few places that I thought would be great, but we got skunked on those so if there's no activity, leave for another spot! Be careful as the water is low & pay attention to your depth. Stay safe & have fun out there!
Monday, July 12th, 2021
Report: by Pat » Mon Jul 12, 2021 5:58 am

I was at Redbud and the Oaks on Tuesday and Wednesday July 6 & 7. Both are usable, but be cautious. I recommend using your trolling motor anytime you are inside the buoys/channel markers. A few weeks ago I tagged a rock coming into Redbud when the wind pushed me to the left a little ways. Stay inside the channel markers, those are the Red and Green buoys. You want the red on your right coming in (Red, Right, Returning) and on your left going out. It was still safe to use your big motor to power onto the trailer. As the picture shows, the algae at the Oaks is BAD, and it stinks. I attribute this to the fairly consistent wind from the NW blowing it in and then it just stays there and continues to grow.. At one point Clearlake Tackle was saying they were going to close after 4th of July, last week they were still open and indicated they are no longer planning to close, at least for the near term.
Thursday, June 24th, 2021
Water Temp: 76.8

Water Clarity: Stained (2-4 foot visibility)

Report: Rufino & I fished the last 4 nights & the fishing was very active! We would get on the water at 10 pm & fish all the way until the sun came out. We averaged 50 fish each night with our limits varying from a low of 20 lbs 4 oz to a high of 26 lbs 9 oz. We didn't get any really big fish, but we caught a plethora of 4 - 5 lber's with a bunch of 3+ lber's too! We fished the Konocti Bay Area as we really didn't have to move very much as the fish were stacked! They were pretty much non selective with technique. We caught them on Texas rigged, blades, cranks, jigs, underspins & even nailed them on senkos! They were in the rocks & docks in the 6 - 15 ft depth range. On Tues night we did some nostalgia fishing throwing 20 year old chartreuse blades, Norman D22's, Bomber Waterdogs, jigs with Uncle Josh pork, & plastics that we haven't thrown in years & were nailing them with Rufino pulling in one fish after another with a Bright chartreuse/blue Norman he found floating in the water! Last night, one of the first fish we caught had a large crawdad halfway down its throat that was bright red, so we keyed on those types of baits & really slayed them. Our biggest fish for the trip were a 6lb 7oz caught last night & a 5lb 15oz caught on Sunday night. The lake is very active right now but it's the lowest I've seen for this time of year so if you can make it up here, it should be worth your while!

Tips: Other than our tues night nostalgia fishing, they seemed to be keying in on red. If you get bit, stay & fan cast as there were multiple hits in each spot we fished. The reaction bite was stellar but we were rolling both the cranks, underspins & blades very slowly. Be vigilant when throwing jigs & plastics as we had a lot of instances where we would cast, engage the bail & a fish would already be swimming away with the bait! We hit the water last night behind the Weds Night shootout & the fishing was still insanely active so they're on the chew! They may seem to be targeting crawdad's & baitfish so choose your baits accordingly! Stay safe out there & have fun!
Wednesday, June 16th, 2021
Water Temp: Not sure

Water Clarity: Stained (2-4 foot visibility)

Report: Buddy Mike Sperbeck and I fished Clear Lake yesterday afternoon and up to midnight and found the bite to be quite good.
Not sure how many we caught, around 40 I guess, but the quality was good with bass up to 6 1/2 lbs. No toads.
The bite was tough around dusk with pretty heavy wind. Actually, the bite was good but they were hard to hook in the wind!!
That's Clear Lake on a summer evening!!
We used a variety of craw type baits as they out-produced the worms.
The bite was on fire around midnight. Glad we didn't leave early!!!

Larry Hemphill