Casitas Lake and Reports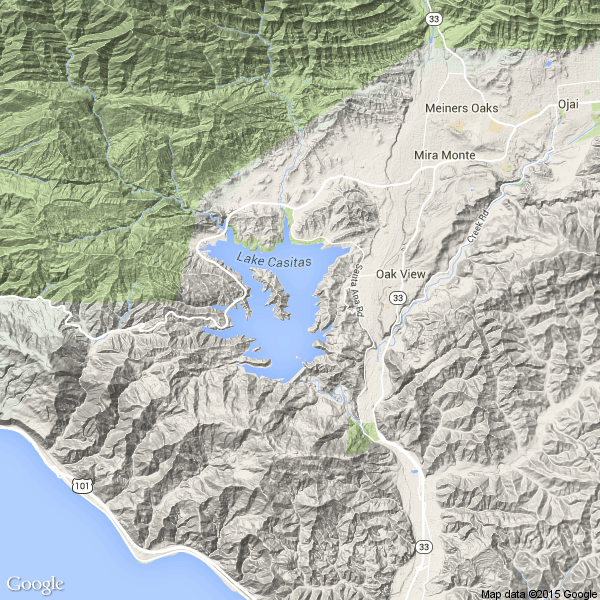 Click for Navionics/Google interactive map
Saturday, Sep 23


Saturday, September 16th, 2023
Water Temp: 78-81

Water Clarity: Clear (4+ foot visibility)

Report: Lake is closed to boating on these dates:
Since everything is a frick'n secret at this lake I found out the hard way this morning that the lake was closed to boating today. The guy in front of me drove 3 hours one direction for the bad news I only went 6 miles round trip. He towed the boat 6 hours round trip for nothing. Ka-ching costly but they never said jack about it. The info is taped to a window you drive past to have your boat's transom available to the staff.It was never distributed to the locked in boaters.
The Lake is closed on these dates:
Sept 16
Sept 29 until noon
Oct. 4
Oct. 14
Oct. 27
Nov. 2
This is due to the fact that there is a cross country race course involving the roads and the launch ramp at Coyote Creek with high school kids and parents everywhere.Some more of the excellent and brilliant work by staff and management.
Sunday, July 16th, 2023
Water Temp: 78-83

Water Clarity: Clear (4+ foot visibility)

Report: I hear it's bad up and down the state and then I Saw The Casitas results and they are consistent with what I am now experiencing. I fished all day two days prior from 5:30 launch time until I gladly pulled off at 4;00. The main obstacle as I see it is the fact from 42 feet deep to the bank has submerged growth on steroids. There might be 5 feet of clearance surface to top of structure in some area that grew prior to going from 29% to 73% .

At first light pretty much everywhere there is water you will see 1 inch to 4 inch bass fry flying through the air. If you had the notion you could catch bass fry with ease all day long. Our temperature jumped 5 degrees in the last 2 weeks. It was 83 when I left main lake for home. I am told that there is still a red ear and bluegill bite going on.

In the last 3 weekly trips I have taken. I have managed two fish on the first trip two days before the last full moon. I had 5+ pounds and had no idea that was killer as I was off the water for 5 weeks with two broken ribs prior to this trip(Hope your feeling better WRB!) I had to go down to a 2.8 keiteck on my bladed hook. And caught them on windswept main lake points. Then the wheels fell off the cart.
I have a fairly vast amount of tackle and options x 10 so the next two educated blanks= 20 hours on the water with absolutely not a tap or more importantly a follower I am very perplexed.
I have found bass fry all the way down to about 35. I have spawning/active bluegill/redear. I have threadfin in 15-30.

I don't have any type of reaction bite going on. I cannot buy a fish on plastics in any form except...The Small Keiteck. I have not been rewarded with the same thing in any larger size. I have only seen one fish in 30 hours on the water silhouetted in the bright green slime that has coated the entirety of the shallow structure.

Things I wish I could do are flat out overridden by the facts of the fishery. For example there isn't anyway to throw a big ol' crank. If it's not a squarebill you'll be using a plug knocker. For Me the keitech was the answer once I found the right combo of bladed hook for my swimbait. But it certainly does not explain … the zero's. I have fished the shallows top to bottom for zip. I won't bother you with all the different techniques or baits. Yes, I tried it/that/those/there.

I don't have bells and whistles for electronics but I have enough to see enough to just flat shrug as to what I need to be looking for. I have gone down many rabbit holes when it comes to the fishes diet for naught.

All that being said I was surprised that the ABA tournament wasn't a night thing because my next trips will be from noon until 7:45 to find out if the evening mud lines are where I need to be. I hope it's that simple but I doubt it. Beyond a doubt the toughest summer bite in my life.
Thursday, June 29th, 2023
Water Temp: 72-75

Water Clarity: Clear (4+ foot visibility)

Report: Having missed 5 weeks with some broken ribs I finally got back on the water. I heard it was tough so I went out and junk fished all day long. My conclusion is it's tough. I caught some fish (2) on small keitechs. Unless the water gets warmer the fish are going to continue being tough. I saw two fish over 5 pounds. One where it should have been and the other definitely lost. The 3 inch bass are thick as ticks and may constitute some sort of pattern but so far no real pattern other than the fishing picked up with the wind. No reaction to any topwater and it was 2 days before the full moon. I found a 3 inch bass with a shad stuck in it's mouth. I poked them with a rod tip and nothing moved after a minute or two I saw the gill on the bass almost imperceptibly move. I punched anchor lock and pulled the shad out of the bass and it just floated and the shad was dead. I cradled the bass in my hand for a few minutes until it had stopped floating and I watched it swim away a few minutes later...7 years from now that fish owes me a little thrill before I let him go just like that first time. I might have to tinker with a very small downshot rig but on this day it was for eliminating all the stuff that wasn't working which was just about anything I threw. Water seems dead and I saw shad in shallow but nothing in the shallows with it.

Tips: observation: with 3 inch fish able to catch and eat shad Casitas fishing should get better over the next few years. Not trout eaters but healthier anyway.
Monday, April 17th, 2023
Water Temp: 63-67

Water Clarity: Clear (4+ foot visibility)

Report: Fish are on beds or roaming the banks from one end of the lake to another. I recommend a 5" senko with a weedless wacky hook. The fish are in 2-10 feet of water...They like it dead sticked or on the initial fall. Size from 2 1/2 to 3 pounds on average. What ever you fish think weedless. When hooked grind them straight to the boat...don't "play" them. Don't give them a chance to turn into the brush or you'll regret it....I am using 10 braid with 12 fluorocarbon and a #1 Owner jungle wacky hook. My usual is 10/10 but I bumped the leader because of the brush. It should be good for a month at least.
Thursday, March 2nd, 2023
Report: by Kelly Ripa » Wed Mar 01, 2023 1:14 pm

31" inches in downtown Ojai.....Pretty impressive amount of water has come down in the canyon that is diverted to Casitas Lake. It makes me wonder how much fell in the March Miracle in years past. I lived here then but don't remember the specifics that filled both Cachuma and Casitas in 10 days. I had 7 1/4" just the other day so I took a trip to Casitas to check it out. I think I'll work on my garden full time until they get the marina together. zero docks to tie to once you launch as they have bathrooms and boats tied up willie nilly and the main courtesy dock was in two pieces and not connected to the bank. From what I observed on that day. Nothing is being done to give us any kind of quality to the launch ramp and it's use. They have covered their hienies by saying you boat and launch at your own risk. Just driving down the usually submerged 70 years old pothole filled excuse for a road is going to break my bunks. I don't have my old champ with shocks on the trailer and I suppose some environmentalist would have a fit if one load of gravel was used to make the task less punishing to boats and trailers in the potholes of that road. I could not get anything official but it looks like another 5 feet on top of the 20 from three weeks ago. I'm all for a March Miracle as we aren't even at 50% now. The good news is technically the submerged island is now an island again.
Rip
Monday, January 9th, 2023
Report: by Kelly Ripa » Mon Jan 09, 2023 12:48 pm

This is the five year anniversary of Montecito being wiped out and that was from 3 inches. As of now I have had 4.5 inches on my front deck and I'm 3 miles from the lake. I drove over and watched all the water that's going straight to the ocean. Cruel and unusual punishment to see all that water go to waste. Anyway San Antonio creek is over the road to Station Canyon, the diverter is running full tilt,Coyote creek is bombing along. I was out just 3 days ago and we were up about 3 feet...old data on the California site shows us at 31% and Cachuma at 37%. Cachuma will be the big winner from all of this. I was out on Casitas on Friday and there was dry as a bone pieces of wood in abundance in areas but the water temps blew my mind. 56.5 to start and 59 when I left....That will change. The Station Canyon area was the most messed arm as far as silt was going. I assume it's because of all the culverts under the Hwy hydro mining the hills sides below. Plus the two creeks are raging in but but they are hard to see through all of the brush that grew in the absense of water over the last 15 years. If the lake shot up to full pool here we would have to launch through the trees and brush that have been allowed to takeover right up to the cement.I Caught 1 fish 4 pounds 6 ounces shallow. I just heard there is a mandatory evacuation notice for ALL of Montecito as of 12:45. Be safe out there...wear a vest and err on the side of caution is my advice.

Ripa
Sunday, January 1st, 2023
Water Temp: 56.5

Water Clarity: Stained (2-4 foot visibility)

Report: Got to the lake at 10:00...Visibility wasn't to bad on main lake. 56.5 Water warmed to 57 in afternoon. Wind blew about 20 -25 from 9 until 2. It slacked and I went home at 2:30. Could not connect with anything shallow. I had 1 fish for 3 11ozs. on a spoon in 55 feet. With water this warm who knows. I think the next series of storms on Thursday will get us a temp fall. They moved the ramp up a few feet and closed one also. I don't know what's up with that. Maybe they only have to only move one with every foot of new elevation?? I don't know but one is further up than the other and not open.Nasty wind made it tough to fish for sure. I was happy with one!
Friday, December 16th, 2022
Water Temp: 57 morning/59 afternoon

Water Clarity: Stained (2-4 foot visibility)

Report: Lake went up a foot. I had some quick spoon fish in 35-55 feet. On chrome 3/4 oz. sometimes with a little deadstick thrown in after the few rips to get them to eat. The birds were roaming all over for the whole day it seemed. My better fish all came before 9 with a long dry spell until around 2. I ran into some that wanted to eat in the afternoon. The list of what I am not catching them on is way long. I think with us off the moon and this little squirt of water in the lake the jig thing should be ready to take off...If it already hasn't as I can only fish so many ways in the shorter hours of light...things change quickly and really they only have to eat once a week or so....Praying for at least 5x the rain to come and soon as my best stuff has been high and dry for some time now.
Sunday, August 21st, 2022
Water Temp: 81-82

Water Clarity: Stained (2-4 foot visibility)

Report: I am not consistent but I run into fish running banks using a 1/2 or a 3/8 ounce shad colored chatterbait. It's a bunch of casts for little reward but I have tossed it right into a fish's mouth the last 3 trips. Otherwise I am dropshotting wacky 1/8th oz. on 8 fluorocarbon 12" to the sinker or a nose hooked "purple" worm. A few jig fish and ika fish on shear walls...color? ...Think watermelon black/red. I caught a 6lb. last week on a gizzard shad strike king 10xd crank on 20 fluorocarbon with a Shimano 300 and a light musky rod. They are showing on the whopper plopper just 1 in 10 actually eat the thing in the afternoon. Keep moving as they can be found in numbers boiling all around you but you have to be ready for them when this happens....Tight lines.

Tips: I am straining the water with multiple rods with different baits at different angles and depths,speeds as I move down the bank. The shear walls have a lot of bait on them. The bait is at 20-25 but also in the shallows in 5 mostly suspended bass which are harder to pick off. Some days are just better than others right now but from 1 until 5 or 6 in the afternoon the reaction bite is at it's best. It is a wind driven bite and the fish become more predictable and vulnerable. The blue stone treatment is finally about gone from the fish's faces and now it's on to the early fall puzzle.
Saturday, July 9th, 2022
Water Temp: 79

Water Clarity: Stained (2-4 foot visibility)

Report: I had a good day figuring out the fish on Thursday. In the gate at 5:30,2nd boat out I went straight across from the marina and started fishing my buzzbait down the bank. I caught a nice fish ( 3 ) and then fished half a mile for nothing. I picked up and moved to the next main lake point and caught a 4.
I kept trying different baits looking for something to work with that wasn't a worm. I finally caught an ugly 4 pounder on a crank about 10. I picked up my dropshot and threw out onto a suspected ledge on a small cut. It swam off like a senko bite before it reached bottom. The blackwidow rod told what was up and I reeled in a 3. I fished frogs and punched for one missed fish. It's the same missed fish 3 times now. See him next week....I was totally ready and still wiffed. I caught a 3 on a crank basically offshore.
I turned my attention to the dropshot around 12:30 and started immediately catching fish on small wacky worms in 25 – 30 off shore. I'd catch a fish and then move 50 feet...catch a fish move 100 feet catch a fish...It went on for 7 fish total and finally stopped for ten minutes so I moved back to the starting spot and caught another. I moved to a shear wall with drastic drop offs and was able to spot lock and drop the bait straight down in 25-35 feet and hold on and lightly shake it. There is so much bait ( 10 foot layer on the bottom ) that what happens is your bait drops through the shad which scatter and stay away from it. Now your bait is alone....Alone usually spells death for a shad. I even caught a 3 pound rainbow ( released ) So that was the good part off my day..............
I pulled the boat out of the lake at 3:00 with the new truck in 4x4 high and the minute I got off the metal strips and to the rocks the truck started losing traction like I'm hauling 20 tons up the hill???? I know I'm not dragging my lower unit WTF? I get the boat out of both launch ramps way throwing rocks etc.into my boat and get out. The edge of the metal plates at the launch ramp on the far out side has a great big spike holding it in place... except it had lost it's purchase so when you went straight along that seam the outside edge is 4 inches higher so it punched a hole in the sidewall when I backed it in and I never heard a thing. Longer story short I will be spending $340 for a new set of matched tires and spent $70 to have a tow truck driver swap the spare for me as the new truck doesn't have anything but a scissor jack and the crank but no wrench....How happy I was to get home at 6:00. Tuesday new tires and then I fill out a claim form and see if I get one tire out of the Casitas water board.
Still it was a good day..............

Tips: I fish reaction until I am flogging a dead horse. That worm bite might even be better at first light but I want my morning reaction fish..........
Sunday, June 12th, 2022
Water Temp: 74-80

Water Clarity: Stained (2-4 foot visibility)

Report: REALLY foggy. I had a partner for the day who had never fished Casitas and is getting through the process to get his Ranger on the lake over the next weeks. He stuck the first fish on a crank ...think 15 foot range and shad color. Me, I caught a plopper fish off a point( 130, bone) and then we went 8 hours without a bite. It bothered my backseat that he could see fish on the meter but not connect ( and we tried it all). The sky was powder blue and then the wind started to howl. We fished until three and an hour before we left I finally caught a frog fish. I have been searching likely stuff with this bait for 5-6 weeks now. I hooked and lost two more to end our day.

Tips: Everything this year seems off to me and my records say the same. The fish are just going " SummerTime " mode but they seem to like a less aggressive approach so be patient it's coming.
Friday, June 3rd, 2022
Water Temp: 73 to start

Water Clarity: Clear (4+ foot visibility)

Report: Water clarity varies by location. If I wasn't catching fish on my a-rig I would REALLY be struggling right now. My 3 wire with a blade on each arm and small keitechs have caught the lions share of my bags. The topwater bite hasn't been worth the effort for awhile and while I am told there is a crank bite I've yet to put one fish in the boat in the same location that I have scored 3 dbl. fish hook ups on the a-rig. I just haven't made that connection yet. The uglier water color is where this a-rig shines and the afternoon winds make a better bite than the morning. I am also catching fish on senko's,Fat Ika's, dropshot,swimbaits. These baits catch me a few fish but offshore and steeper sloped areas are helpful. The few fish I have caught on topwater have all eaten walking baits. No frog fish for me and only 2 buzzbait fish so far. The topwater bite puzzles me as it's just flat tough no matter the day of the week, lunar phase, water temp.,or weather...The grass is growing in areas you can't predict and can only help the fishing as it gets more developed.
Sunday, March 6th, 2022
Water Temp: 57-59.5

Water Clarity: Clear (4+ foot visibility)

Report: I had not been out in 2 months due to boat maintenance and the addition of a new trolling motor and battery charging system in my Champion. I started late at 10 in the morning there were already gusts of wind. After I got the trolling motor synced up and calibrated I went off for a look see in the deteriorating weather with light rain squalls. I just spent A week on Clear lake and tried as I might I could not force feed the fish on something that works so well there. I picked up a senko and stuck a very shallow fish on my third cast. It was difficult to see because of the wave action but beds are clearly visible in multiple areas. while the wind continued to howl. I fished until 4 trying to find the reaction bite but went home knowing my next trip will be with plastics and swimbaits. It appears the bite is not as tough as I was told and I will only know in a week.

Tips: The next week will be straight 70's so the water temps and the fish will respond.
Thursday, November 25th, 2021
Water Temp: 65

Water Clarity: Stained (2-4 foot visibility)

Report: Shallow bite seems to ebb and flow with the full moon. No deep water reaction fish but I am on consistent fish in 30 to 50 with a wacky worm and a 3/16 sinker. I'll be out tomorrow for some black Friday fishing.

Tips: If I see fish even as much as 10 off the bottom the slow fall and the subtle weight is a great one two punch until we get a good cold snap for some metal baits.
Sunday, February 16th, 2014
Water Temp: 59-61

Water Clarity: Stained (2-4 foot visibility)

Report: Fished Deep Cat area off the exposed long point seeking Grebes feeding on shad balls. Fished 15-25 ft. Strike King Sexy Spoon 5.5" through the bait with lift and flutter motion. Caught 2 bass 5pnd and 2 pnd bass with a "sway" back. Weird looking fish. Tried other areas, but Deep Cat was where they were and should have stayed there.
City: oxnard

Tips: "Don't leave an area where you are catching fish" is the rule.Fish Northern part of the lake in winter/spring. Big fish are around and are already full of eggs.Catch and Release please
Sunday, February 9th, 2014
Water Temp: 58

Water Clarity: Clear (4+ foot visibility)

Report: Fishing has been for me "really good" or "really slow" this last month. Normal jig and worm bite in the typical 10 to 40ft of water on deep structure. Fishing real slow. Best fish have been comming out of deep water to 60 feet on the shad using heavy flutter spoon. Fished the last 2 WON Casitas Region Tournaments by Rich Tauber. Great tournament Rich. Thank you. Really looking forward to the next few weeks when the fishing should improve. Take care.

Tips: Been really tough but still manage to grind a few fish in the boat. Jigs/worm on the deep points and Spoon deep where the shad are. Been working for me.
Friday, December 6th, 2013
Water Temp: 58

Water Clarity: Clear (4+ foot visibility)

Report: Fished Friday on a colder glassy pre storm lake. Cold wind started up around noonish left water at 1:00.Started out at 8:00 with partner on water/area I knew from just days before in my boat. I got slowly dialed into his electronics and I promptly caught 2 of 5 fish I was looking at on a ledge in 30 feet on my spoon. I kept us in the area and am sure my partner missed a few being a newbie he did well by not dragging his spoon but keeping up with the ebb and flow by reeling up and starting another drop. He now understands that being as much as a few feet away from the structure ( wood in this case) and he's not going to get bit. We scoured this area a second time with other baits to no avail. As we ambled along I think I caught 2 more spoon fish at the same 30 foot range during the rest of our day. We worked other areas with similar methodology and wound up with zilch. Observed the grebes to be spread out and not on bait except in a few instances during the course of the day. Surgery was changed to Friday so I'll be out again hopefully before I get laid up one last time. We got ¼ inch of rain the day after we fished.
Wednesday, December 4th, 2013
Water Temp: 61

Water Clarity: Clear (4+ foot visibility)

Report: Wow....Nobody has been out on the water since since March.Well I'm no Rich Tauber bet here was my morning....

I have been off the water since the first week of August due to health issues with two Major surgeries behind me and one more to go this Monday I finally felt I had enough energy to get the boat hooked up/launched and fish for maybe half a day.

I got on the water at 8 and with one rod in hand went looking for the spoon bite. I caught a total of 9 fish on my BPS ¾ oz. tungsten spoon. 5 keepers with my best fish being a 4-5 pounder. My fish were on wood structure in 30 feet of water. I talked with another angler at the ramp and he had 3 fish on worms. Funny bite on the spoon. While rip'n it rhythmically up off the bottom I would catch the fish by stopping the spoon a foot off the bottom and let just dangle it in front of their faces and pow! They really got suckered into it cuz that spoon falls so damn fast they really have to want it to get it in their mouths....The smaller fish just inhaled it to their stomach as I deadsticked the branches and roots I was fishing and I had solid hook ups on all of the better fish. It might be that they wanted more of a flutter and that is why I had to stop and wait for them I will hope to find out a little more on this bite on this coming Friday when I will going out on a trip in my buddies boat. It's cold out and its going to be getting really cold in the coming days and weeks. Bitter cold is the best thing for a spoon bite so I hope to stay on fish for the foreseeable future. I am certain that The A-rig and some sort of jig and worm bite is on I just like to put fish in the boat as fast as I can drop my spoon back down and the Casitas fish were quite happy to give me a fun day on the water. If you don't think that the shad are haul'n ass around the lake try to keep up with a school of western grebes as they shove the schools of threadfine down the bank and you'll realize why the fish flip on and off as fast as they do. I was lucky on my first spot as the grebes had apparently been pushing bait around the spot all morning which led me to almost instantaneous hook ups which after my hiatus I was ill prepared for but more than willing to overcome my shocked feeling of (" I'M BIT " ) into more of a (" I knew they'd be home" ) I fished shear walls for the most part but have to say that isolated wood at 30 feet worked out best for me versus the shear wall rocks at the same depth. You can just drive along looking at your meter looking for activity or or just fish spots that give the fish an opportunity at jumping those thread fin ( points and the edges of the cuts in the stone walls) Since I was just out on the water kind of dazed and feeling good about just having a rod in my hand again I just fished and noted the results. Good Luck to all and I hope to start posting my trips again as soon as I recover from my next surgery.

Rip
Thursday, March 7th, 2013
Water Temp: 61

Water Clarity: Clear (4+ foot visibility)

Report: The first wave of bass have moved into shallow water and are set to spawn at Lake Casitas in Ventura California. With the full moon approaching on February 23 the bass at Lake Casitas have decided to make the move to shallow water and get set for the official beginning of the spring spawning season. We have been fishing 2-12 feet of water and concentrating on a drop shot and Senko. The water temperature is 60° and that seems to be enough to set off the first set of spawners off at Lake Casitas. This is 100% lure fishing. As most of you know this is absolutely the best time of the year to come and fish Lake Casitas if you're interested in catching a trophy bass. It is my belief that the first set of spawning bass always produce some of the largest fish of the season. This is all about quality not quantity. If you're interested in catching one of the largest fish of your lifetime this is the time to come the Lake Casitas in Southern California. We are starting every morning at 7am. I have half day trips that fish from 7am till 11am. I also have another half day trip that begins at 12 noon and fishes until 4pm in the afternoon. Once again we have all of your rods, reels, and tackle ready when you arrive. Just come as you are and we take care of all the rest. Lake Casitas is a wonderful place for a fishing charter as it is close to the Los Angeles area and is absolutely beautiful at this time of year. We have virtually perfect weather and little to no wind all throughout the spring season. You can also book a full-day eight hour Lake Casitas fishing guide trip with me and those start at 7am and return to the dock at 3pm. There is always bottled water, ice, and packaged snacks on board on all fishing trips. About the only thing that you need to bring is a big smile and a warm jacket. Of course we are open seven days a week and my new 21 foot Phoenix bass boat will be waiting at the dock when you arrive. For those of you that would like to have breakfast before you go out on your fishing guide trip at Lake Casitas, the Marina Café is open for breakfast at 6am. If you have any questions you can go to www.RichTauberFishing.com Of course you can always call me or text me on my cell phone at (818) 439-1154. Like I said this is a wonderful time to book a guided bass fishing trip at Lake Casitas.
City: Camarillo

Tips: Well here we go it's officially spring time. This is what it's all about. This is really what the sport was built on. The ability to go out and fish your bait in shallow water throughout the entire day and generate strikes on a variety of baits. The weather is absolutely fantastic at Lake Casitas, and the bass are up and accessible to almost all anglers. It's that time of year were having an expensive bass boat, or expensive set of depth finders is not a necessity. And with that being said without question the most popular fishing technique used at Lake Casitas during this time of year is the drop shot technique. As one of my guide clients told me at Lake Casitas the other day, it's really the equivalent of the Texas rigged plastic worm for the Western United States. Since most all of you that read my column all utilize the drop shot technique I thought I would give you a quick spring tune up with some pros pointers to help you this spring get the full potential out of your drop shot fishing. Let's start with the drop shot rod. My recommendation is a 6' 10" drop shot specific spinning rod. What I mean by this is choosing a spinning rod that is specific to the technique. Most all companies now make drop shot specific fishing rods. The reason that this is important is the tip on a drop shot rod is basically what we would call almost a triple fast taper. Meaning that the but section of the rod and midsection of the rod are fairly parabolic, yet the tip of the drop shot rod is very soft, much softer than any traditional spinning rod on the market. That's super soft tip is very important in the drop shot technique. Next you want a quality spinning reel and of course my personal choice is any of the top of the line Daiwa spinning reels in the 2500 size. When it comes to fishing line there are two ways to go. My personal choice is the smallest diameter braided line that you can find, and use that as your main line on your drop shot rig. My personal choice is Daiwa Samurai Braid. I feel it is without question the finest braided fishing line and you could ever use for this specific technique. I like the Samurai braid in 15 pound test line and I purchased it in the green color. This 15 pound braided line has the diameter of 2.5 pound test line. This braided line is noticeably thinner softer smoother and more flexible than ordinary braids. The fact that it has the diameter equivalent to 2.5 pound test line allows the braid to cut through the water easily with little to no resistance. It makes it incredibly effective when making a long cast or fishing in deep water. It's thin diameter allows you to have a much more direct feel with your plastic worm when you're fishing a drop shot. If you have not tried this braid I highly recommend it. I of course tie a fluorocarbon leader using a double Uni Knot to connect the braid to my fluorocarbon leader. I most always fish a six or 7 pound test line fluorocarbon leader with my drop shot rig. When you tie your Double Uni Knot you want to try to have your knot resting somewhere between this spinning reel and a very first stripping guide on your spinning reel. What I mean by this is once you have your drop shot weight and hook all rigged up on your line you would like to have your knot resting somewhere between your spinning reel and the very first stripping guide on your fishing rod. This way when you make your first cast the not is not buried in the line on your actual reel. The knot should be resting just outside the real and this will allow for much smoother casting. When I rig the drop shot onto the fluorocarbon leader I of course like to use the Palomar knot, and my hook of choice is a #4 Daiichi drop shot hook. They come in black nickel and in red and I like both colors equally well. I use of 3/16 ounce round Bakudan drop shot weight for almost all the drop shot fishing that I do. One of the most overlooked areas in drop shot fishing is the distance between the weight and the plastic worm. I feel like far too many anglers use way too long a leader with their drop shot rig. I'm a pretty big fan of a very short leader with the drop shot. For much of the year especially in the winter and early spring I like to use about a 5 inch leader between the weight and the hook. Once the summer season begins and vegetation begins to grow I will then switch to a bit longer leader. When it comes to plastic worms I really believe that it's difficult to choose anything other than a Robo Worm for western fishing. I feel like it's far and away the most productive plastic worm for this technique. I know their are parts of the country where other plastic worm's work very well with the drop shot, but on a day in and day out basis I really feel like the Robo Worm is very tough to beat when fishing with this technique. Spend a lot of time trying to find out absolutely the best color plastic worm on the body of water that you are fishing. The right color with the drop shot rig can be absolutely crucial to maximizing your success. Don't be shy, ask other anglers what plastic worm color they believe to be best when you go to the lake. If you hear the same color over and over again focus on that colored plastic worm on that particular body of water. If I had only one fishing rod to take to Lake Casitas during this time of year it would be without question a drop shot rod. I feel it's the most effective fishing technique you can use at Lake Casitas at this time of year. The biggest keys to this technique are fishing your plastic worm slow, keep it on the bottom, and experiment with different retrieves. Once again keep this bait on the bottom, don't play with your reel handle too often, just slowly work your bait with your rod tip and use your reel only to pick up slack line. If you feel anything different, set the hook, never get into a feeling contest, always believe it's of fish. Enjoy this special time of year and I hope this short refresher course on drop shot fishing will help you this spring season. If you would like to give this technique a try first hand you can call me at (818) 439-1154 or email me at the "Contact Rich Tauber" link at the top of the page.
Friday, January 25th, 2013
Water Temp: 56

Water Clarity: Stained (2-4 foot visibility)

Report: Happy New Year. Just looked at old posts and realized I hav'nt posted anything since 2007. Well here goes. Started fishing at 9:30am. Water was ultra mirror glass all day with rain and sprinkles all day. Fish heavily suspended about 45 to 50 ft early. Moving shallower as the day progressed. Fished very slow drop shot with long casts 45deg to shore with boat in 60 feet. lost 2 fish, hit 3 times, and brought 4 in the boat. Biggest fish was 3.11 and smallest just under 2 lbs. Had a good pattern fishing very slow downhill around any deep rocky structure. Lake was muddy around deepcat/st.canyon/ santa ana/ wadeliegh area. Moved around alot around east shore points and Island points. Was out of the lake by 4pm. Beautiful day for fishing with only about 5 to 7 boats on the water.
City: Camarillo

Tips: Believe it or not I fished same beat up 6" oxblood robo all day. Practically a dead stick with 8# test. I swear the short bites were trout.