California Delta and Reports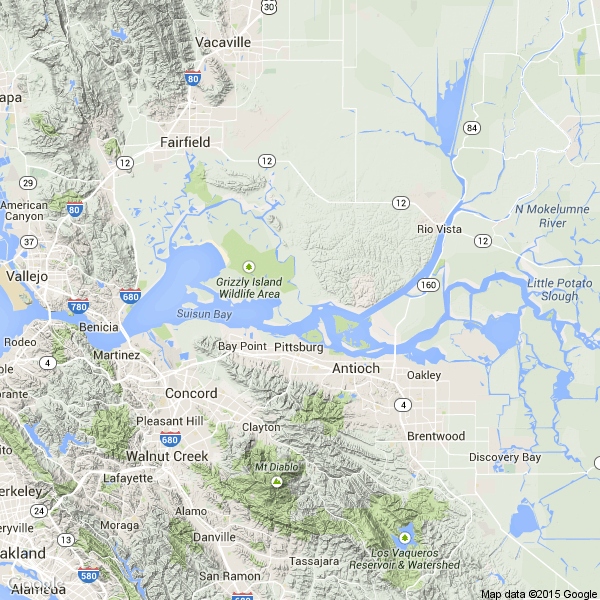 Click for Navionics/Google interactive map
Thursday, Jun 8


Sunday, February 19th, 2023
Report: by TopH20 » Sun Feb 19, 2023 8:22 pm

Fished the East Delta around Paradise. Stripers in the 12-14" range on Ratt-L-Traps and jerk baits around rip rap.

Not much else going on for us beyond that. Back out tomorrow…

Report: by ILW » Sun Feb 19, 2023 5:57 pm

Spent two days on the Dirty D. Launched out of Ladds. Got on the water about 8 am both mornings. The water temp started off at 49 degrees the first day. Started in Frank's Tract flipping jigs, dropshotting, and a ripbait. Caught 2 strippers on a ripbait. After bout 4 hours, I decided to make a move and went down South to Old river and threw the kitchen sink at 'em for zero bass and a few more strippers. The strippers were on flats with current pushing on 'em. Caught a couple in the 8- to 10-lb range. Water temp down south was 54.

Went out Sunday with all new thought process. Water temp was 50. Through rip baits and an A-rig for the first two hours and then pulled out the worm and jig to slow down. Caught 11 strippers on the main channel flats with rip baits and the rig. Went into St. Francis for a big zero. Tried 14 mile for a little guy on a dropshot. Went to all the dead end sloughs in the East Delta. Looking for clean water and didn't find any. Got off the water with the temp at 52.
Thursday, February 2nd, 2023
Report: by ash » Thu Feb 02, 2023 10:21 am

It's going to take a while, the muddiness is going to depend on the storms and where you fish. Sloughs that are off the incoming rivers and streams with good grass are going to clean up and warm up sooner.

Once it starts warming up again don't let the watercolor stop you grab a black n blue jig or 7" senko / flip bait and get out there for that early prespawn bite. I see the blossoms starting on the trees which means the prespawn bite is about to get underway. Im starting to champ at the bit as well.
Saturday, September 24th, 2022
Water Temp: 70-73

Water Clarity: Stained (2-4 foot visibility)

Report: Been out almost everyday this month. The stripers are showing up in huge schools. Mostly undersized but I have caught a few up to 5 pounds. The large mouth bite has been really steady since last weekends storm. I am getting them on 6 inch Senkos, chopos, jigs,crawdad colored crank baits, punching, flukes, spinner baits and chatter baits. Pretty much everything is catching fish at this point. Only problem is you have to catch 5 undersized to get one keeper. The large fish are being caught on punching and top waters. 615 to 8am best time to hook up with a five plus. I am catching most my good fish at dawn or dusk. Low in coming tide has been good to me lately.
If your new to the delta or just looking to go out and catch fish Direct message me for pricing. I have the cheapest rates any where on the delta. Eric.
Wednesday, September 7th, 2022
Water Temp: 75-81

Water Clarity: Stained (2-4 foot visibility)

Report: Went out yesterday morning for a couple hours out of discovery bay. I got a late start 8am. Wanted to try some new water. Seeing how the weather was going to be 115 I was surprised to see as many bass boats out. Anyways I found a large vast flat and 5 minutes into my morning throwing a chopo I hook up with 7 pounder that absolutely crushed my bait. Got her in. Lost several larger fish a few weeks back. Continued fishing same bait in same area and proceeded to catch 3 more up to 3 pounds. By 10 am it's feeling really hot head in call it a day. Top water bite has really picked up for quality fish lately.
I will be offering early morning trips and late evening night trips all month long. Beat the heat and ask me about my rates. Eric.

Tips: Get out during the light change from either light to dark or dark to light. Don't be afraid to try deep right now during mid day. I have caught them down as deep as 36 feet.
Sunday, August 21st, 2022
Water Temp: 73-79

Water Clarity: Stained (2-4 foot visibility)

Report: Sunday morning I picked up John once again and he had his buddy Brian with him. First spot of the day before the sun was even up Brian's second cast produced a near 4 pounder. Went on to catch 4 or 5 more on top. Ripped a couple but the Day was all about the drop shot. Caught 70 to 80 fish with best 5 going 15+.
I have most of this week open. Direct message me for booking rates. I have the cheapest rates any where on the Delta. Eric

Tips: Move around find active fish. Especially in the first 2 hours of a incoming or outgoing tide. If you not getting bit try changing colors.
Saturday, August 6th, 2022
Water Temp: 75-81

Water Clarity: Stained (2-4 foot visibility)

Report: I picked up 2 of my regular clients Ivan and Al at orwood.at 6am. We tried top water with no catches entire day. Top water has died down for me however I here they are catching them on frogs in the tournament.
My area had recently been sprayed and the mats are no longer green. We got off to a quick start once we picked up the jerk baits. Probably 25 fish caught in the 6 hours while fishing jerk baits. Pointer 100 and vision 110 in shad colors. We also caught a few on a senko,drop shot, and a chatter bait. 35+ fish caught in all and our best 5 went 15 pounds. If your looking to get out and catch fish Direct message me for booking availability. Eric

Tips: Tie on a jerk bait they are fish catchers.
Monday, August 1st, 2022
Water Temp: 75-81

Water Clarity: Stained (2-4 foot visibility)

Report: Met my clients Al and Jamon at Orwood Resort at 530am. Once again headed North. 15 minutes into the morning Jamon hooked up with a solid keeper on a Chapo. Moving further North and striking out on top water we continued North. Cloudy cooler weather conditions I thought we should be throwing top water. With next to no results, I told the guys to start ripping em with rip baits(pointer 100 and vision 110). We proceeded to catch 15 to 18 fish up to 3lbs. We made a move and started fishing plastics at docks and pilings. Quickly Al hooked up with a solid 3lb and goes on to catch 2 more solid fish on the Wacky Senko. Same bait, Jamon catches big fish of the day.....nearly 4lbs! We caught several more keepers with plastics. We ended the day with best 5 fish weighting 14+ lbs.
I felt like we had a solid day. Lots of action and great company. The feedback from the guys made my day. Everyone was happy! If your looking to hire a guide and get the best possible rate on the delta....look no further than me Direct
Message me for booking and and availability.

Tips: If top water strikes out, go out and rip em'.
Saturday, July 30th, 2022
Water Temp: 77-81

Water Clarity: Stained (2-4 foot visibility)

Report: My client David Lee joined me in discovery bay this morning. We left the house at 540am. David has fished with the Delta elite guides likes of Bobby, Cooch, Randy, Christian and others. I was feeling the pressure to deliver a good outing. Our second stop David with a vixen tied on hooks up and I ask if he needs the net. Reassuring me it's a small one I see it flash beside the boat it's anything but small. To late to get the net he swings in a solid 5 pounder to start the day.
We continue on picking up a keeper on a spinner bait. Next area my main area we try top water but no takers. I tie on a pointer 100 and pick up several two pound class fish. David gets another on a spinner bait and later punches one. We went on and caught several other keepers on a drop shot and a senko. The bite has slowed down from last week. However there are still quality fish to be had. Out best 5 went 14+ and met a really great guy. I have the best rates any where on the the Delta direct message for booking availability.

Tips: Don't get stuck on any one bait. Mix it up find something that they are hitting. And if all else fails bust out the drop shot.
Sunday, July 24th, 2022
Water Temp: 77-83

Water Clarity: Stained (2-4 foot visibility)

Report: Picked up my client John at 530 am at orwood. We headed north and I promised John a top water fish and a 3 pound minimum before we headed out. Second cast John hooked up on the chopo. We continued further north and both catching 2 pound chopo fish. I realized the top water had slowed down from last trip. It's now 830 and only 3 fish caught. I tie on a spinner bait white chartuse and as I am about to leave the area hook up with 4 pound 8 ounce fish. The fish was on a edge of some floating penny wart. I tell John I know there here. We go back threw the same area just fished on top and slow down. Realizing the fish are using the floating mats to shade themselves I fire in a drop shot and proceed to hook several 2 to 3 pound class fish. John continues to ds and I start punching but no takers.
We continue north and told John I lost a good one in this area few days back. About my 3rd or 4th cast with the ds I pull in a 5 pounder. Now I tell John it's your turn. We make another move now the low slack tide has changed and we have a strong incoming tide. Usually this is a great time to get bit. Moving back towards orwood I stop in a corner with floating mats and John tells me to get the net. After a long fight he pulls in his new Delta pb. 4pounds 6 ounces. I now tell him I have 1 last spot before calling it a day. With my promise delivered he goes on and catches to more 3 pound fish to end the day. 20 pounds and some change for our best 5.
Right now is a great time to be on the water. The bigger fish are now willing to bite and they are thick. Never have I seen so many fat fish with the exception of the spawn. Direct message me for booking availability.

Tips: Shade is key right now especially mid day.
Friday, July 22nd, 2022
Water Temp: 80-84

Water Clarity: Clear (4+ foot visibility)

Report: Bite has really picked up past 2 weeks. My clients and I have been getting most our action with reaction baits. Top water baits have been best for Numbers and quality especially before 8am. Jerk baits have been the go to bait when that morning top water bites cools down. We had a 50+ fish day Thursday with best 5 going 17pounds. Plastics always get fish. Right now you can throw just about anything and get bit. It's a great time to be out on the water especially weeks days. I have the cheapest rates around direct message me for prices. Eric.

Tips: Fish early morning late evening for best results. Bring plenty of water it will be 100 for the next coming week.
Saturday, April 16th, 2022
Water Temp: 59-62

Water Clarity: Stained (2-4 foot visibility)

Report: Launched the kayak at Russo's at 8am. Intermittent rain at the start with a little breeze (picked up later). Stayed in Frank's Tract all day. Started off amazing with a 23.5" fish at 8:30 on a drop shot (6" Roboworm). Best guess around 8lbs. Slow pick rest of the day on 1-2lb fish. All on a drop shot or Senko. One chatter bait fish. Lots of very small (1/4-1/2") bait. Not sure what they were. Did not see anything chasing. Tried frog and punching for zero love. Ended the day with around 30 fish with all but one in the 1-2lb class.

Tips: Lots of smaller males up shallow in the tules. Soft plastics (Senko or worm) should get you plenty of fish. Reaction bite was not happening for me. Should get better when the weather stabilizes.
Sunday, January 2nd, 2022
Water Temp: 45-46

Water Clarity: Muddy (0-2 foot visibility)

Report: Went out on the northern delta. Foggy early morning and 30* outside temp. We fished till about 1:30pm without a bite. Started with jigs, texas rigs, bladed baits, lipless cranks and spinnerbaits then to wacky rigs, drop shot, even ned towards the end of day. Visibility was 1 foot at best. Tough winter conditions but did explore some new parts of the delta which is productive. Also on a side note we didn't see any signs of striper anywhere.

Tips: We beat the bank all day. Wood, rip rap, tules and weeds. Maybe the fish are deeper somewhere.
Friday, October 22nd, 2021
Report: Sent in from Alan Fong at Fisherman's Warehouse Sacramento
Went to the Delta yesterday with Denise and Warren to shoot some video on crappie and look what we caught!
I caught this carp on my crappie rod with 4# test. It ran out over fifty feet line and under a log. As the carp rested, I had Warren snag the line on the other side log and then I cut it and pulled the line back out and tied a uni-knot and continued to fight the fish. After half an hour I got it to the boat and released it back!
Denise flipped her PB bass yesterday too!
Only caught 6 crappie so video was a no go!
Bass - 1 oz Tungsten with a Brush Hog on a 5/0 Gama round bend hook.
Carp - 1/16 oz jighead with a 3.3 Kietech. LOL
If you have more questions or want to talk fishing, come on in to Fisherman's Warehouse.
Alan Fong
Fisherman's Warehouse Sacramento
(916) 362-1200
Sunday, October 10th, 2021
Report: by Fishermans Warehouse Megastore
The fall weather is here and the flipping bite is on.
I am fishing in one to three feet of water. Try flipping in this depth where you find good current.
TIP: Use a 1 ounce, pegged Tungsten weight and a 5/0 Gmakatsu Wide Gap Hook.
If you have questions about setting up a flippin' rig, I ma at the Sacramento Fisherman's Warehouse store Friday to Monday.
Thursday, September 23rd, 2021
Report: While I was bass fishing yesterday with Charles and Bob I caught a couple nice stripers.

The stripers are chasing fish in the shallows like in 2 to 4 feet water.

Stripers are starting to move into the Delta system for the next few months feeding heavily getting ready for the spring spawn.

If you're going out this week, try topwater River2Sea S-Waver and Megabass Megadog.
Any more questions, come on in to Fisherman's Warehouse and we will get you taken care of.

Alan Fong
Fisherman's Warehouse Sacramento
(916) 362-1200
Wednesday, September 15th, 2021
Report: Couple of the bass I caught yesterday fishing with Warren and Sterling.

It was a very good day fishing for stripers in the morning until 8am then we started catching lots bass on chatterbaits, Senkos and a few punching.

Sterling was in the back boat behind Warren and I and was using an underspin with a Keitech and was catching some big bass! Water is pretty clear and the underspin was catching fish behind us!

Alan Fong
Tuesday, September 14th, 2021
Report: rom Alan Fong at Fisherman's Warehouse Sacramento

Yesterday I took out Sterling striper and bass fishing.

He works for Fisherman's Warehouse repairing reels.

Tomorrow is his last day at work because he is moving back East with his mom.

I took him to one of my good areas in the Delta and he caught his PB bass and striper. What a happy guy when we were done! As the weather cools the stripers are moving into the Delta for the winter. It will bust wide open here real shortly!

We caught limits of stripers and over thirty bass releasing lots of bass in the 3-4.5# Warren was also with us but didn't catch any photo class fish lol

Alan Fong
Thursday, September 9th, 2021
Report: by monte300 » Thu Sep 09, 2021 6:15 am

Hey guys and gals, my brother and I fished the Delta yesterday and I managed to catch this fish cranking. It's not my PB, but it is the biggest fish I've ever caught on a squarebill. Overall the bite was tough. Murphy's law my scales failed to work and I couldn't find anyone with good scales. One guy had a deliar that showed 6 1/2 pounds, but that fish was at least a pound bigger than that. I checked the length and girth online and it says at 22.5" long and 18" in girth the fish should weight about 7.8 pounds, which sounds about right.

Tips: https://www.westernbass.com/forum/post657244.html#p657241
Monday, June 21st, 2021
Report: by HappyDogBassFishing » Mon Jun 21, 2021 2:23 pm

Here is my latest delta fishing report and video. When the conditions call for a more subtle approach, work the topwater baits with a little more finesse. Also try a swim jig instead of a bladed jig. Here are the highlights and patterns that worked for me last week. Hopefully I will have my new motor by the end of the month.