California Delta and Reports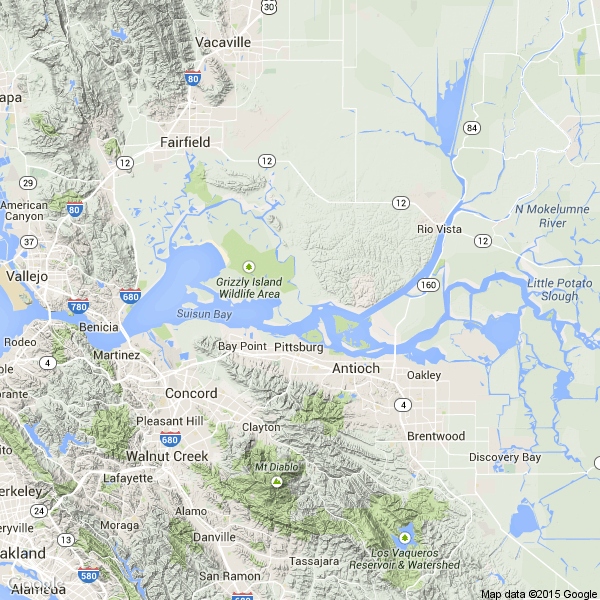 Click for Navionics/Google interactive map
Sunday, Mar 29

Rain Showers Likely
Precip: 92%

Wednesday, March 11th, 2020
Water Temp: 62-64

Water Clarity: Stained (2-4 foot visibility)

Report: I was lucky enough to get out on the water this week while we had some nice weather, the fish were definitely up and moving around shallow, trying to get things done before more bad weather rolls in this weekend. I went to the same area as my last report and started sight fishing with a senko. I saw a lot of bucks and a few bigger fish cruising the shallows, nothing giant but some good 5-6 pound fish. I was able to pick off a few 2-3 pound fish on the senko but the big ones weren't having it, at least until I switched to a fluke. that subtle change made the big ones willing to eat. I was able to pick up 2 fish over 5 on the fluke, but just as I was starting to figure them out. slack tide hit and the cruisers disappeared and the ones I did see were not interested in anything but spawning. I found a couple of smaller fish on beds and was stoked to catch my first bed fish of 2020. I started punching the submerged hydrilla and it didn't take long for me to get bit. I was able to sack up a pretty decent bag over the next couple hours punching the inside grass line as the tide was rising. I ended the day with a little over 22 pounds for 5 fish. My big fish of the evening came punching weighing in at 5.98. I definitely saw some bigger fish cruising around but unfortunately they kicked my butt and wouldn't bite anything I was throwing at them. in conclusion, the first wave of fish are doing there thing right now. Water temps where I was fishing were between 62-64 degrees. the water is clear and makes it a lot easier for sight fishing but unfortunately if you can see them they can probably see you. your best bet is to back off and fan cast these spawning areas with something weightless and subtle to get those big bites. you may need to weed through the bucks but eventually you will get the bite your looking for. you can also come back to these areas at low light and try to pick off the bigger ones with top water frogs, wake baits, or swim baits. I hope everyone finds these beneficial, I really enjoy writing these reports and if anyone wants some more information feel free to hit me up on Instagram @livefastmovement or check out my website www.livefastmovementoutdoors.com Unfortunately my boat is still down due to some motor issues and i'm unable to book any trips till it is up and running. But if your looking for a guide in the mean time go check out by buddy Austin Barker at https://www.austinbarkkfishing.com/ he's a stick and will definitely get you on some fish. Till next time make today a good day, take someone new fishing and don't forget to live fast and catch bass.
Wednesday, March 4th, 2020
Report: by nivanov30 » Wed Mar 04, 2020 6:37 pm

Quick report on CA Delta. Launched at Orwood around 9:15am. Fished central/south delta. Didn't get bit until around 11am. Had a decent ~15lbs bag by 1:30pm by which time it slowed down again. Biggest was ~5. All fish came on squarebills (just look for 60F+ water temp + some clarity). Plenty of cruisers and many bucks on beds.
Monday, March 2nd, 2020
Water Temp: 59-62

Water Clarity: Stained (2-4 foot visibility)

Report: My boat is in the shop again, but that's not going to stop me from getting out there this time of year. So I dusted off the Kayak and dumped her in at one of my favorite spots. This area right next to highway 12 on the banks of the Sacramento river is where I first learned to fish the California Delta. I launched the kayak at the tail end of the falling tide around 1000-1030 am. I started out throwing a red craw colored lipless crank to see if I could get on a reaction bite with the last good hour of water movement. I had no luck except for one fish in the 3 pound range that followed it right up to the kayak. With the tide almost bottomed out and little to no current or wind I started punching. I caught my first fish on my second punch with a Cali Craw D bomb. a healthy 3 pound pre-spawn female. I let her go and preceded down the bank punching isolated grass patches. I got bit almost like clock work on the grass patches that had wood mixed in it, like a laydown, bush, or piece of drift wood. All my fish punching were decent quality, with the biggest weighing in at 4 pounds. As I worked the bank back to a spawning pocket. I began seeing multiple fish cruising the shallows looking for there best spawning locations and getting ready to do the deed. Seeing some fish in the 7-8 pound class swimming right by me and not wanting anything to do with my lure is extremely frustrating but I assure you these fish can be caught in a conventional way. I began throwing a weightless swimbait on the surface to see if I could draw a reaction bite from one of the big ones cruising the shallows, and that seemed to be the right move because I preceded to catch 20+ fish over the course of the next couple hours ranging from 1 pound to 3 pounds. Yes! Nothing giant but definitely a fun day of fishing. The tide began rising again around 230 pm which only seemed to help the bite. I ran out of swimbaits by 4 pm and had to switch to a rage toad which didn't really give me the same result. I fished until sun down cycling from top water to punching with some bites here and there but nothing big. I got off the water at 545 pm with a beautiful sunset and counted the day as a success. The last week we have had a 3 or 4 day warming trend which really helped the surface temps rise and get these fish to make a move for the shallows. The warmest water I found was 62 degrees in the back of a spawning pocket. The water has been much clearer this year compared to years past and it is definitely making it tougher to get a reaction bite on moving baits like a lipless crank and a squarebill. I am honestly a little surprised I was able to get so many bites on top, with the clear water and the water temps just barely getting over 60 degrees in most spots. We had a cold front move in this weekend bringing some wind and colder night time temps which should slow these fishes roll a little bit. One more thing before I finish up this report, I know this time of year can be tough for a lot of fisherman but please do not go around snagging fish in the shallows with treble hooks. First of all its illegal and will get you in big trouble with Fish and Game, but also its unsportsmanlike. Anyone can go around Mike Longin (aka snagging) fish and say they caught them using traditional methods but that would make you a liar and honestly an unethical person. Please do your best to take good care of the fish you catch. This means releasing the fish right away after you catch them. This helps the future bass populations and puts less stress on the fish. This time of year is notorious for poaching so keep an eye out and if you see any suspicious activity call California Fish and Games Tip line at 1800-541-4591. I hope everyone has the opportunity to get out this time of year and go bass fishing. It truly is one of the best times of the year to catch a lot of fish and your biggest fish ever. If you want to get in on the action feel free to contact me and book your trip. If you are a veteran, active military, or a first responder can enter the giveaway going on my Instagram page until Thursday March 5th. Until next time remember to Live Fast and Catch Bass!
Website: livefastmovementoutdoors.com
Instagram: @livefastmovementoutdoors
Facebook: livefastmovementoutdoors

Report: by BIG DADDY BLUE RANGER » Mon Mar 02, 2020 6:48 am

That fish ate a swimbait just below the surface and was up in the shallows. After two straight weeks of nice weather fish are really active. Fri I ran all over the central/west/north delta and saw fish everywhere sunning and cruising shallow grass at low tide but the bigger bites were hard to come by since it was flat calm. Water temps have climbed up to 58-61 and it's really easy to catch numbers of 1-3lbrs. Sat brought the big winds and it was game on for the shallow reaction bite. Good luck
Friday, February 21st, 2020
Water Temp: 50-53

Water Clarity: Clear (4+ foot visibility)

Report: Launched early out of Paradise with high outgoing tide. First outing for 2020 so didn't have any high hopes; glad we approached it that way because we had zip, zero, goose egg, and a boat that smelled like skunk! Tried long pause jerkbaits at different depths, then plastics including drop shot, ned, and neko (5" stick bait in usual fish-catching fav colors green pumpkin and junebug, blk/blue flk, natural shad.... zip, zero, goose egg. Noticed some of our favorite areas had little to no growth on smooth bottoms. Lots of dead hyacinth and in some areas, we got closer to islands than we'd ever been. In one slough, we saw lots of growth in sections with open pockets where you could see straight down to the mud; and a smooth lane of no vegetation straight down one side. We also tried moving out to drop offs and ledges... zip, zero, goose egg. Decided to call it early and beat the traffic home... off the water at noon. Chatted with a few bass boats launching late morning and they too had either low numbers or nothing since first of the year. I guess I didn't feel too bad but I know there are others "in the know" and are able to catch. I guess my fishing buds and I will just wait for things to heat up a bit.

Tips: Have nothing to offer; I don't ever feel qualified to give any tips but I usually offer up what worked for us; today, nothing we tried worked. Zip, Zero, Goose Egg. I'm open for any meaningful suggestions to try during these present conditions. Gonna keep going out during the week and hoping at some point any kind of bite will turn on. Any helpful insights appreciated!
Saturday, November 23rd, 2019
Water Temp: na

Report: I remember growing up in San Francisco and going to Gus's on Balboa when it was just Stephanie and her dad, Gus Ernst. Deepest condolence to Stephanie and Family on Bill's passing.
Thursday, November 21st, 2019
Report: To all club members
Thu 2019-11-21 15:15

ybac Peter Lancestremere

It is with great sadness to let you all know of the death of BILL SCOTT husband of Stephanie Scott. Owner of:
Gus's Fishing Tackle
3710-Balboa St.
San Francisco, Ca
94121.

Gus' has been an institution in the fishing community forever.

Sent from my iPhone
Monday, November 18th, 2019
Water Temp: 58

Water Clarity: Clear (4+ foot visibility)

Report: Rat L Trap Open: https://youtu.be/hYN00xa_130
Friday, October 25th, 2019
Water Temp: 61.5

Water Clarity: Muddy (0-2 foot visibility)

Report: Put out of Big Break at 10AM yesterday with Jimmy and the Shadow but couldn't buy a striped bass. Same thing happened last Sunday at 7AM. Water was like a sheet of ice with little to no wind. Threw reaction baits and trolled for about an hour with nothing on the radar. After 90 minutes of striped bass fishing switched over to fishing for Large Mouth Bass in Dutch, incoming tide, using a drop shot rig and we caught about 11 LMB ranging in size from dink to 3 pounds. Weather was beautiful. Off the water at 3PM. Where the heck are the striped bass?
DogOn

Tips: Drop shot with green pumpkin trick worm, 10 inches of line to the 1/4 ounce sinker worked really well.
Wednesday, October 2nd, 2019
Water Temp: 66

Water Clarity: Stained (2-4 foot visibility)

Report: Started early on Disappointment Slough throwing lipless and squarebills to see if anything would react. zip. Next threw black/blue jig; picked up 2, about a pound each. Brother threw Tokyo rig with junebug beaver, picked up a couple more, one was about 2.5lbs, the other barely a pound. Worked rock wall leading to the main channel at St Francis/Tinsley with whopper plopper; couple 12"ers and couple more blowups. Moved to another rock wall at Columbia and worked towards the other yacht harbor; Started picking up a lot of 6 - 12"ers on lipless cranks in the flat; was using a floating rat-l-trap and when i stopped to chat with my brother, hard strike almost pulled my rod out of my hand...turned out to be a 2lb crappie. Started pausing the floating lipless 10-15 seconds and picked up a bunch of 10-12"ers. Got tired of that and headed to White Slough. Nothing on reaction there, even with the long pause. Went to 5" General on 1/8oz shakey head; caught 3 more each. 1pm, called it a day.

Tips: Not qualified to give tips... we junk fished trying different baits just to get bit. I didn't think the water had cooled that much from a week ago when it was 76; not sure what to try now but I'm thinkin' going forward, I want to keep trying the squarebills and lipless and add in jerkbaits with long pauses. For plastics, senko types in 5" are my go-to but I'm forcing myself to throw jigs; still not that great at it. Tokyo rig with sweet beavers work for my brother. Ned and Neko will probably get some play time too. Hopin' more reports come through with more real tips.
Monday, September 16th, 2019
Water Temp: 70's

Water Clarity: Stained (2-4 foot visibility)

Report: Crazy weather day. It rained for three straight hours. Had fun day with bites on everything we threw. Super tough for us to nail anything down specifically. Of our best 5 two were flip, one was punch, one was plopper, and a chatter bait. Lots of little fish on senko. Super fun

Tips: Still trying to figure out better fish. Flipping is my dead ringer was best.
Sunday, September 15th, 2019
Report: by Kyle46N » Sun Sep 15, 2019 8:44 pm

Anyone see any salmon in tbe sloughs off the Mokolumne yet? I was up there 3 weeks ago, and not a fish to be seen. I have 1 or 2 more trips to the Delta before I head to Afghanistan again. Hoping to put the kids on a slough salmon. I will say, the bass were chewin red squarebills along any rocks in the river though. We caught a ton after we realized the salmon were not there yet. That'll be the plan again this week. Thanks!
Wednesday, September 11th, 2019
Report: by ElGuapo » Wed Sep 11, 2019 3:09 pm

Launched out of Russo's at 7 and started a low tide milk run. Water temps were in the low 70's and never got above 77 throughout the day. Air temps were comfortable all day, in the 80's. Wind around Franks Tract got into the low teens in by mid-morning which made boat positioning a challenge.

Thankfully recreational boat traffic was significantly down from the previous holiday weekend and water has cleared up a bit in some of the areas where ski/wake boats had muddied the water.

Caught a lot of fish throughout the morning on the punch rig but they were all smaller fish. Also had a ton of short strikes tearing the tails off the baits. Started getting more quality bites as the water warmed and we were further south. Here's the best bites:

Report: by jeffrm20 » Wed Sep 11, 2019 11:15 pm

My son and I launched out of Tiki around 4pm and headed towards Mildred Island. Picked off a bunch of dink bass wacky rigging a 222 Senko along rocky banks and tule pockets. Found an open water flat and fished jerkbaits and lipless cranks. Found some dink striker and picked off a little better bass before having to call it a night.
Tuesday, September 3rd, 2019
Report: by DBbass » Tue Sep 03, 2019 7:48 am

Fished around Discovery Bay on Friday and Monday. Caught a lot of fish, but nothing with any size. The highlights were watching the sheriff marine patrol pulling over multiple bad actors around the west entrance into Discovery Bay. Great people watching for sure. Very happy to have law enforcement out on the water.
Monday, September 2nd, 2019
Report: by JF209 » Mon Sep 02, 2019 2:10 pm

I fished on Friday from first light to 2pm. Best day of the year for me, so far. Caught several 3 and 4 pounders on a variety of techniques on the main river as well as back water.
Monday, August 26th, 2019
Report: by ElGuapo » Mon Aug 26, 2019 3:55 pm

Was still down in the dumps after hearing a friend passed away earlier in the week. Wanted to get out on the water clear my mind. Glad I did.

Launched at 7AM, about an hour before low tide. Water was 73 degrees at the ramp and seemed to stay in the mid 70's throughout the day, multiple locations.

Threw a plopper for the hour or so but no takers. Started punching grass around 8:45 and had 17+ lbs in the boat by just after 9:15. Punch bite continued throughout the day, multiple locations, but no big kicker fish after that morning melee. Here's the highlights: https://www.westernbass.com/forum/delta-report-lbs-mins-video-t123269.html
Thursday, August 22nd, 2019
Water Temp: 75

Water Clarity: Stained (2-4 foot visibility)

Report: Got to Paradise early about 5am, no one around so took our time getting prepped; one other bass boat pulled up and launched; as soon as I hit the switch to tilt the motor up and remove the transom saver/tilt brace, I could hear the weakness in the hydraulic motor. I knew the battery was likely weak because my front electronics had been on and I hadn't realized it til morning. Decided to still try and launch and buddy echoed battery was weak and motor wouldn't turn. Here's where I wanna thank the fellow basser who launched his boat just ahead of me. He came over after parking his truck and offered a jump. I declined as I keep a Jump N Carry power pack. He offered other tips (like get it started and run up and down Disappointment a few times to recharge it) and after some misc chat, he went on his way. THANK YOU to the friendly bass guy, I appreciate it very much! (reminded me of when I gave another bass boat my half jug of oil as he had run empty, he insisted on giving me $$ which I kept refusing so he forced it into my buddy's hand ...positive karma I guess) Anyways, got the boat started and ran down Disappointment, turned left on the San Joaquin and ran down to 14mile and Buckley, then turned back and ran up to the San Joaquin side of the Delta Yacht Club. Tested shutting off and starting, good to go. Started fishing there with a jerkbait and squarebill for me, dropshot and neko rig for buddy. We caught a few 10-12 inchers; continued to work the flat, changing to a whopper plopper that brought up a 4lber. Then more 12"ers. Ran up to St Francis entrance and picked up more 10-12"ers on same offerings. Moved to Little Connection inlet and caught some 1 and 2lbers on 5" Berkley Generals in Junebug. Since we were only staying half day, ran to White Slough at 10:30 to finish out our morning through noon and that's where we started getting 1, 2, and 3lbers, dropshot, shakey head stick worms (Generals), and neko rigs, junebug and houdini colors. Fish were pretty aggressive; at least 3 of them didn't just do the usual 'tick tick', they grabbed and pulled my rod down hard, I thought they were striper hits on a crankbait but they were on my shakey head (owner ultra finesse ball head). Headed in at 12:15pm, decent half day.

Tips: Not qualified to give tips, but what I mentioned above is what worked for us. I used the 1/8 or 3/16oz owner ultra finesse ball head jig with a junebug general as my dropshot weight (to double up chances and it works) with a standard size 1 or 1/0 for my dropshot hook 16-18" up (MMIII 6" dropshot offering). I caught several on either one, sometimes bottom shakey head, sometimes dropshot. No doubles this time out but it's happened before. Buddy hit majority of his on the neko rig. btw, if I may offer up, per Shin Fukae, "neko" is pronounced "necko", not neeko. Just thought I'd offer that up. Anyway, tight lines, bent rods, and THANX HUGE, AGAIN to the friendly bass guy at the ramp!
Thursday, August 15th, 2019
Report: by ElGuapo » Thu Aug 15, 2019 5:32 pm

Launched out of Russo's just after 7. Water at the ramp was 73 degrees. Caught a few on top water, frog and drop shot right off the bat at the north end of Franks but nothing to write home about.
Got to punching around 10 and did that for the next 5 hours or so with some intermittent, unsuccessful froggin'. Had a lot of tentative bites that resulted in high velocity tungsten chipping the side of the boat in one case. :evil:
DBW is definitely spraying a lot more fish holding weeds both submerged and floating unfortunately. Not sure why they're not spraying all the algae choked hydrilla.

Highlights in vid here: https://www.westernbass.com/forum/delta-report-t123115.html
Wednesday, August 14th, 2019
Report: by johnabsmith » Wed Aug 14, 2019 11:13 pm

I was just talking to George at Bay Tackle about how much harder big fish have been able to come by and snuck out right after with my old man. Just before dusk we made casts on my favorite stretch of river, and we swing at the same exact time. On my swing I boat flip a striper on a sweet beaver, which doesn't happen often. When he swung, something swung back. I PROMISE YOU a whole tullie clump lays over then I hear the braid start ripping off the spool. After what seems an eternity I reach down and grab a lip with both hands. didn't have a scale but I caught one just shy of 12 on a previous trip and this was EASILY bigger (photo does not justice, almost didn't want to show it!). It was just his day and as he said, "guess I just been living right."

only fished 5pm-dusk all on a 200yd stretch. super hot day, incoming tide, super big waxing gibby. 2nd best was 6# and caught multiple good fish all old school flipping breaking down tullies fishing fast with accuracy. easily one of the best days in life.