California Delta and Reports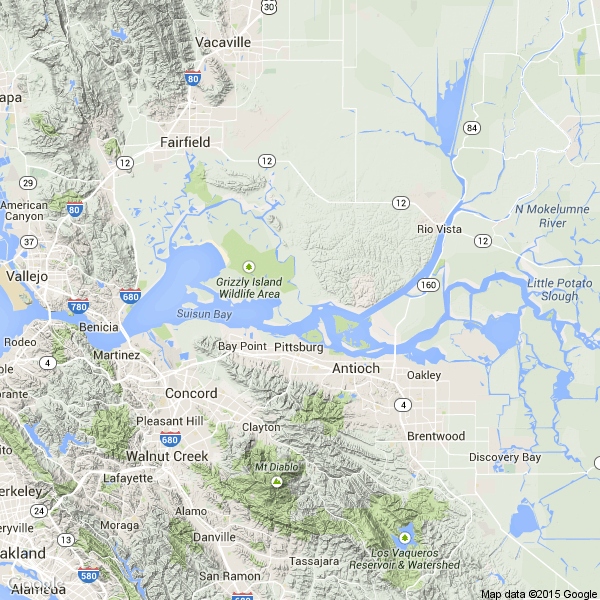 Click for Navionics/Google interactive map
Monday, Dec 4
Monday, November 6th, 2023
Report: Got out on the Delta this weekend to introduce a new teen angler, Kayden, to fishing from a bass boat. Hit the water from the East Side of the Delta at about 7am. The tide was just starting to come in and I thought I'd go see if there was any stripers in this far. So we started at the mouth where the San Joaquin River comes into the Turning Basin. I used my Lowrance Active Target to search around all the pilings and found a bunch of bait balls and active fish at about 12 to 15 foot depths. I tried a spoon, ripbait, LV500 and a rig but couldn't get bit, We made our way down the river. Having the teenager on his first trip, put the pressure on to get bit quick.
So we targeted some wood on and around the main river. We picked up a drop =shot and we immediately put 3 in the boat, so that was fun, But it's fall on the Delta so I tied on old faithful, the 1/2-ounce Jackhammer and added a Missle Baits Spunk Shad trailer, seems like thats the one to fish this year. I went to work while Kayden threw a white and nickel spinnerbait.We ended up catching about 15 fish and I would guess our best five would of went 14 lbs.

Tips: Take aways:
1) Find some colored water. The fish were way easier to catch when there was some color in the water.
2) The fish were shallower and not as aggressive.
3) You had to make really good casts and make sure you were reeling your bait thru and on top of the grass as slow as possible.
4) The water temp was 59-61
Thursday, November 2nd, 2023
Water Temp: 60-62

Water Clarity: Stained (2-4 foot visibility)

Report: Another zero-dark-thirty launch from Paradise; a lot of floating patches of hyacinth everywhere, no matter where we were, and pockets of surface fog made for tough visibility in the dark. Went to our first location and still had an hour of darkness before daybreak so we power-poled down and started with dropshot...zip, zero, nothing. Then tried throwing ploppers as it was low tide and I thought maybe they'd be up shallow feeding while still dark; amazingly enough, we were getting blow-ups and caught a few, nothing sizeable but some keepers. Feels funny casting in the dark and sometimes I had to turn my headlamp on to work out a minor backlash. But it was weird catching on topwater in the dark ... we'd hear a splash followed by a tug and that's when we'd just start reelin'... no hookset until I knew the fish was on. When that bite slowed, started throwing a donkey rig but then I took the slider off and just started fishing a single fluke (easier to manage). Hits came on the slow fall, twitch twitch pause and majority of hits were on the pause.. As morning turned to light, started throwing a shad pattern Little John 50 and worked the ledge/dropoffs in 9-12 ft due to the low/incoming tide; picked up a few 10-12"ers; alternated with underspins which picked up a few more but again, not much size. Started heading back to Paradise and decided to work some tules; I saw a hen coot jump out of the water and take off fast and then noticed swirling and splashing where she took off from; threw a craw Little John to the spot and a 4lber smashed it on the first turn of the reel. Finished the morning with that one.

Tips: As always, not so qualified to give tips; here's what worked for us:
- Choppo / Ploppers in 90 and 75 size
- Shad / Craw Little John 50 cranks (worked reeeally slow just touching weed tops)
- Keitech 3.8" on 1/8 and 3/16 underspins
Hope everyone continues to get time out there!!
Friday, October 13th, 2023
Water Temp: 68-70

Water Clarity: Stained (2-4 foot visibility)

Report: Usual early start from Paradise in the dark; idled on down Disappointment to our usual starting spot; couple of blowups on plopper and popper but nothing pinned. When daybreak came, the bite window opened up... this time out, not as many dinks or 10-12"ers but a few. Probably 90% boated were keeper size up to 2.5 lbs and were upchuckin' white baitfish so we stayed with shad colored shallow cranks (white w/blue or blk back), ploppers and poppers. Buddy also caught a few on ned/TRD; Ended early cuz I forgot my cellphone in the truck and headed in to get it. Out of the water by 11am. Nice early start back home, we like it that way.

Tips: As always, not qualified to give tips... but here's what worked for us today:
- Shad colored shallow cranks (squarebills, Hybrid Hunter, R2S Biggie)
- Whopper Plopper and Choppo in 110 size - changed colors from usual Blk / Loon to translucent (Abalone and Ghost Bluegill)
- R2S Bubble Walker - Powder
- Dropshot with 6" Margarita Mutilator
- Ned / TRD - Green Pumpkin, Roboworm - Desert Craw
Tuesday, October 3rd, 2023
Water Temp: 68

Water Clarity: Stained (2-4 foot visibility)

Report: Launched zero dark thirty at Paradise, low incoming tide; hate casting in the dark so just worked dropshot along Disappointment tules and rock wall. Picked up a few 10"-12"ers as we waited for daybreak. As our eyes got adjusted to the dark and oncoming daybreak light, started throwing black Choppo 90 and Plopper 75 in white. Again, a few 10" - 12"ers; Did get one big splash heavy puller but got unpinned a couple secs after reeling, dang, never even got to see it. Worked our way to usual spots; managed a couple 1lb to 1.5lbers on craw and shad (white) colored squarebills (Little John and Frittside). Crankin' slowed to zip as we moved from spot to spot. As we moved around, we'd pick up only a couple and had to keep moving around. Eventually went back to our starting spot since the tide was now higher. Picked up a couple of 1.5 lbers on 6" weightless t-rigged Senkos. Boated nothing over 1.5 lbs. Had the one possible "big one" but came unpinned. Off the water by noon.

Tips: Never qualified to give tips but here's what put put fish on our hooks:
Craw colored squarebill - Little John
White and shad colored squarebill - Frittside 5
6" T-rigged weightless Senko topped with skirt cut from hula grub and a red bead pegged with a bobbert stop above the skirt; looked weird but it caught some fish.
Choppo 90 - black
Whopper Plopper 75 - white
Ned head with MMIII 6" worm
Oh, one tip I can give: Check out Steve Cooper's latest In Deep vid; always very informative... some of it we experienced today (the part about not catching as many as we did previous weeks but we didn't really figure out their transition) ...his vid would've helped us!
Friday, September 22nd, 2023
Water Temp: 68-69

Water Clarity: Clear (4+ foot visibility)

Report: Launched early at Paradise. Low outgoing and bottomed out at 7am, then incoming, but water was colder and very low. Idled down to our usual spots and waited for daybreak. Threw topwater (Plopppers, Choppos, frog) and managed a few juveniles but no keeper size. Water was 68 degrees and ambient air was much cooler than it's been. Was wondering if this might affect the bite (windows). Long and short of it is that despite all the positive reports, we only caught 3 keeper size and many many 8-12"ers on ploppers. A couple on dropshot, a couple on stick worms, nothing on Ned, a few on squarebill cranks in shad, pumpkinseed (Livetarget), and flatside craws. All of our favorite spots were not producing. Chatted with a couple other guys in bass boats and they said same; speculated the cooled weather change and dropped water temp may have locked their jaws. By 10am, I was still alternating and throwing a plopper 90 and squarebill and hooking up with 11"-13"ers and only a couple that were 14"+, but far and few between. It was not the hotcakes all the youtube reports are pushing, but I'm not doubting them, today was just not like it's been the past couple weeks. Maybe it's US and where/how we chose to fish.... I wouldn't doubt that one bit. Still had fun catching the ones we did, but was expecting a better day based on previous reports....always our luck we go out when weather/water temps or something drastically changes; well, that's just my theory. Off the water by noon and glad of it!! Oh, and we did see spraying on Disappointment just outside of King's. Everywhere we fished, there were A LOT of floating hyacinth mats in varying sizes, some 10-12 yds in diameter or larger, some just 3-5 feet diameter. Oh well.

Tips: Not qualified to even breathe a tip, but here's what put fish on the hook for us: Ploppers and Choppos in 60, 75, 90, and 110 sizes. Nothing on the frog. Livetarget Pumpkinseed (matte) squarebill; nothing on red craw. Dropshot MMIII and Morning Dawn.
Stuff we tried but no takers: chatterbait, spinnerbait, misc plastics. Water seemed colder than usual and I never took off my sweatpants over my shorts... I just felt like the cooler ambient and water temp locked their jaws and I'll bet the afternoon bite probably will turn on; we can only fish the mornings til noon. Oh well.
Saturday, September 16th, 2023
Report: by ILW » Sat Sep 16, 2023 1:08 am

Was on the river couple days this week. Spent 2 days on the East Delta fished it all, :shock: :shock: White's and Disappointment and 14 mile and everything connected. Disappointment has been heavily sprayed but stil caught a few small fish on worms on the breaks with current pushing on them.

Got into White/s and found some super clear water with bluegill everywhere. Started punching isolated mats. Out of the 12 mats I punched I only got bit out of 1. I don't understand?

I threw a buzzbait and ChatterBait all around and nothing. It was the best looking water I've seen with crunchy hydrilla and good clean water. So I thought okay I'll have to slow down. So I did and picked up the ol Delta faithful Texas rigged Trick Worm. I started throwing it and pulling it through to the edge of the weedline and caught about 10 non keepers. So I went over to 14 mile and picked up a red crankbait. I went to work and once again it was a dink fest. I found a grass line and started flipping it. I caught 2 on a D-Bomb in Candy Grass. I'm not sure but I'm hoping this cooler weather and shorter days will make the fall bite come in better. I guess I will try again today.
Monday, September 11th, 2023
Water Temp: 71-73

Water Clarity: Clear (4+ foot visibility)

Report: Been fishing central delta lately. Fishing by 530am and the top water bite has been picking up every week for me and clients. The choppo had been my number one producer however the bubble walker has been excelling lately. I have been targeting vast flats with water depths in the 2 to 6 foot range. Vegetation growth that extends out further then the rest of growth creating points have been getting blown up. When the grass is to thick to throw baits with treble hooks i have been throwing a double buzz bait. Then later in the day frogs on cheese mats have been catching fish.
Once the sun is up I have been targeting shade banks and feel like I can keep the top water bite going longer by targeting shade. I have found low tide to be best for punching mats. Rotten tomato d bombs been working well. Low incoming tide has been best tide for me as of late. Usually I will be fishing outside weed lines with plastic baits.
My boat motor is good and going if anyone is interested in getting out send me a message. I'm booked up next 2 weekends but have plenty of week days open. I will be doing striper trips last week of the month.

Tips: Have a fluke tied on when you miss a blow up.
Monday, September 4th, 2023
Water Temp: 71-74

Water Clarity: Clear (4+ foot visibility)

Report: Started early; topwater worked using Choppo 90 and buddy was killin' em on Whopper Plopper 60. Nothing truly sizeable but managed a few 1.5 - 2.5lbers. Very slow crank bite but did boat a couple 2lbers. Also managed many juveniles to 1lbers on ned and dropshot; nothing on wacky senko. Boat started taking water in the bilge so ended early at 1030am. I think my fwd livewell has a crack or leak somewhere in the line because it had water in it through the drain and I NEVER use my fwd livewell. Lots of troubleshooting ahead.

Tips: As always, not qualified to give tips. Here's what worked: Choppo 90 - Maverick; Plopper 60 - Loon; Ned - Desert Craw on 1/8 oz shroom; dropshot - 6" roboworm MMIII & Morning Dawn. Squarebill crank in brown craw/orange belly.
Friday, August 18th, 2023
Water Temp: 76

Water Clarity: Clear (4+ foot visibility)

Report: Launched early at Paradise; lots of kayak tourney guys prepping; pretty windy at 5am. Went down to main channel areas, oxbows. Nothing on topwater (poppers, frogs). Brother and buddy were getting bit on plastics. I was hoping for reaction throwing 1.5 and 2.5 cranks, spinnerbait and bladed jig. They liked the squarebills; 2.5 got more bites overall. Lots of 10-13"ers, only a couple 2lbers and one 3lber. We worked rock walls in Little Connection/Little Potato, purposely stayed away from more popular areas not to bother the tourney guys. Late morning we were gonna call an early day due to old-guy soreness (back, shoulders). Moved up Disappointment to fish closer to the ramp. Worked rockwall, nothing much on reaction but plenty on plastics, again mostly 12-13"ers. Largest boated today was a couple 2lbers and a 3lber. Off the water by noon, decent day, just fun fishin' and catchin', not carin' about size, just fun gettin' bit and fish on the hook. Spoke with one kayak tourney guy at the ramp who had nice catch lengths (largest 21") and he was headin' back out to cull a 13"er. Wished him luck and I bet he placed well. Kayakers are dang good bassers!

Tips: As always, not qualified to give tips but here's what worked for us: Squarebills 1.5 and 2.5 in red craw and green tomato (red craw with chartreuse belly); red craw spinnerbait and bladed jig w/orange trailers; Plastics: 5" & 6" senkos, grn pumpkin and junebug. Yamatanuki, grn pumpkin/blue. Ned rig: desert craw (Roboworm). Decent fun on a moderately windy day.
Friday, July 14th, 2023
Water Temp: 77

Water Clarity: Stained (2-4 foot visibility)

Report: Hi all, Launched at Lazy M on Thursday at low tide. Threw my frog on mats in Italian Slough and got 1 blowup, so headed on out to Old River and did some punching on some favorite spots with nothing to show. Shot up to Mildred to check some spots out and managed a couple 1's and 2's on a spinnerbait. Flew up to Frank's and hit thulies and structure for some more of the same. It was windy and white capping, so decided to check Disco Bay to finish my day. Nothing going on there for me. The water up north is much better than the dirty water down south for me, and seems to be a bit warmer water as well. Also the incoming seemed to be much better than the outgoing tide. Good Luck to everyone !!!

Tips: Have fun, and remember to enjoy yourself !!
Friday, July 7th, 2023
Water Temp: 72

Water Clarity: Clear (4+ foot visibility)

Report: Launched Paradise, very calm early morning incoming tide; ran down to some oxbows off San Joaquin; topwater was decent, several juvenile blowups and managed 3 keepers on Yo-zuri 3DB 110 Pencil Popper (bone) and R2S Bubblewalker (loon). Red craw squarebill and underspin pulled lots of 10"ers and 1lbers; ran to central delta and fished 3-6 ft sparse tules and tule points; nothing on spinnerbait but I think that's just me and how I was fishing it. Nothing on punch but got some good practice pitching it; Changed to squarebill crank, underspin, and bladed jig and managed a few 1 and 2lbers... 2lb 12oz largest of the day. That's ok, we don't fish tourneys so anything on the hook is always fun.

Tips: Not qualified to give tips but here's what worked for us: 4.5" pencil popper in bone walk/pause/walk pause. Bubblewalker- pop pop pause; Red craw Frittside 5 slow retrieve to barely nip the vegetation. 3.8" Keitech and horny toad on 3/16oz underspin. Ned, Senko, and Yamatanuki also brought in a few but not red hot. Back at Paradise, one guy told me spinnerbait was his main catcher. Anyways, seems to be getting better.
Friday, June 16th, 2023
Water Temp: 68

Water Clarity: Stained (2-4 foot visibility)

Report: Launched early at Paradise. Pretty windy at the ramp. Ran down to some usual haunts just off main San Joaquin channel. Water was 68deg everywhere in that area. We got off the main channel to some fairly protected oxbow rock walls so my boat wouldn't get blown so much. Decided to test the topwater so tied on a Zara Spook Jr. in chartreuse w/black head. 2nd cast got a blowup, 17" striper, dang, thought it was a nice bass. After releasing, threw to the same spot and bang, another 17" striper. I checked to make sure it wasn't the same one I already caught, I don't believe it was. Got a couple more bass blowups along the tules but nothing keeper size. Tried crankin' and picked up more juveniles (bass). As we moved to various locations, my brother and other buddy picked up a few on ned and neko. I tried the Yamatanuki but it just wasn't happenin' today, nor my t-rigged 6" senko. I guess I wasn't choosin' the right spots to throw. Ran up to White Slough and found some fairly clear water in a back slough at 73deg. Threw craw colored Little John and caught 3 small keepers. Buddy picked up 3 on LiveTarget pumpkinseed squarebill and lost something sizeable that took drag immediately. We were in 5-7 feet and could touch weed/grass tops at about 3-4ft down. Brother picked up a few more on ned and wacky senko but nothing big. Called it a day pretty early (around 10:30); Said hello to Steve Cooper/In Deep On the Delta. Hey Sugarwhite, thanx for the positive comment!

Tips: As always, I'm not really qualified to give tips, but I'll share what worked for us. My Spook Jr (3.5") walked not too agressively (light rod twitches) seemed to work early morning along tule edges. It was a plastics day for my brother and buddy using ned and neko in junebug and green pumpkin. My plastics (Yamatanuki and 6" t-rigged senko in green pumpkin/blue flake) didn't draw any bites like they did last week. On my t-rig Senko, I was throwin' it out and just reeling it slowly through the weeds with rod tip pointed at it, not using my rod action at all. Bite would come as it it would hang up, then break free. Picked that technique up from one of Steve C's "In Deep ... " vids. It worked great last week, landing me a 2 and a 4 lber. This week, no such luck. As for cranks, shallow diving Spro Little John 50 squarebill in Western Craw worked slowly on with my rod tip high so I could just nip the weed tops. My buddy was using a LiveTarget Pumpkinseed squarebill but he was holding a low rod tip and driving it into the vegetation, then getting bit as he snapped it out. He's good at it, but me, not so good. Well anyways, that's what worked for us.
Saturday, June 10th, 2023
Water Temp: 72

Water Clarity: Stained (2-4 foot visibility)

Report: Hi all, I launched at Paradise And started fishing around the dock and slips. Caught a couple of dinks, so off I went to find some dirty water. The water at paradise is gin clear, and the fish could see me before I saw them. Hit whites and got a couple frog fish, which was nice. Went to Garlic Bros. and couldn't get anything. Did see fry in a few spots. Nothing big to speak of yet. But summer just started, so I'm going to be patient. I saw a picture of Ish that pumped me up. They are there !!!
Sug out.

P.S. Miss ya Deep V...post. Thanks !
Sunday, February 19th, 2023
Report: by TopH20 » Sun Feb 19, 2023 8:22 pm

Fished the East Delta around Paradise. Stripers in the 12-14" range on Ratt-L-Traps and jerk baits around rip rap.

Not much else going on for us beyond that. Back out tomorrow…

Report: by ILW » Sun Feb 19, 2023 5:57 pm

Spent two days on the Dirty D. Launched out of Ladds. Got on the water about 8 am both mornings. The water temp started off at 49 degrees the first day. Started in Frank's Tract flipping jigs, dropshotting, and a ripbait. Caught 2 strippers on a ripbait. After bout 4 hours, I decided to make a move and went down South to Old river and threw the kitchen sink at 'em for zero bass and a few more strippers. The strippers were on flats with current pushing on 'em. Caught a couple in the 8- to 10-lb range. Water temp down south was 54.

Went out Sunday with all new thought process. Water temp was 50. Through rip baits and an A-rig for the first two hours and then pulled out the worm and jig to slow down. Caught 11 strippers on the main channel flats with rip baits and the rig. Went into St. Francis for a big zero. Tried 14 mile for a little guy on a dropshot. Went to all the dead end sloughs in the East Delta. Looking for clean water and didn't find any. Got off the water with the temp at 52.
Thursday, February 2nd, 2023
Report: by ash » Thu Feb 02, 2023 10:21 am

It's going to take a while, the muddiness is going to depend on the storms and where you fish. Sloughs that are off the incoming rivers and streams with good grass are going to clean up and warm up sooner.

Once it starts warming up again don't let the watercolor stop you grab a black n blue jig or 7" senko / flip bait and get out there for that early prespawn bite. I see the blossoms starting on the trees which means the prespawn bite is about to get underway. Im starting to champ at the bit as well.
Saturday, September 24th, 2022
Water Temp: 70-73

Water Clarity: Stained (2-4 foot visibility)

Report: Been out almost everyday this month. The stripers are showing up in huge schools. Mostly undersized but I have caught a few up to 5 pounds. The large mouth bite has been really steady since last weekends storm. I am getting them on 6 inch Senkos, chopos, jigs,crawdad colored crank baits, punching, flukes, spinner baits and chatter baits. Pretty much everything is catching fish at this point. Only problem is you have to catch 5 undersized to get one keeper. The large fish are being caught on punching and top waters. 615 to 8am best time to hook up with a five plus. I am catching most my good fish at dawn or dusk. Low in coming tide has been good to me lately.
If your new to the delta or just looking to go out and catch fish Direct message me for pricing. I have the cheapest rates any where on the delta. Eric.
Wednesday, September 7th, 2022
Water Temp: 75-81

Water Clarity: Stained (2-4 foot visibility)

Report: Went out yesterday morning for a couple hours out of discovery bay. I got a late start 8am. Wanted to try some new water. Seeing how the weather was going to be 115 I was surprised to see as many bass boats out. Anyways I found a large vast flat and 5 minutes into my morning throwing a chopo I hook up with 7 pounder that absolutely crushed my bait. Got her in. Lost several larger fish a few weeks back. Continued fishing same bait in same area and proceeded to catch 3 more up to 3 pounds. By 10 am it's feeling really hot head in call it a day. Top water bite has really picked up for quality fish lately.
I will be offering early morning trips and late evening night trips all month long. Beat the heat and ask me about my rates. Eric.

Tips: Get out during the light change from either light to dark or dark to light. Don't be afraid to try deep right now during mid day. I have caught them down as deep as 36 feet.
Sunday, August 21st, 2022
Water Temp: 73-79

Water Clarity: Stained (2-4 foot visibility)

Report: Sunday morning I picked up John once again and he had his buddy Brian with him. First spot of the day before the sun was even up Brian's second cast produced a near 4 pounder. Went on to catch 4 or 5 more on top. Ripped a couple but the Day was all about the drop shot. Caught 70 to 80 fish with best 5 going 15+.
I have most of this week open. Direct message me for booking rates. I have the cheapest rates any where on the Delta. Eric

Tips: Move around find active fish. Especially in the first 2 hours of a incoming or outgoing tide. If you not getting bit try changing colors.
Saturday, August 6th, 2022
Water Temp: 75-81

Water Clarity: Stained (2-4 foot visibility)

Report: I picked up 2 of my regular clients Ivan and Al at orwood.at 6am. We tried top water with no catches entire day. Top water has died down for me however I here they are catching them on frogs in the tournament.
My area had recently been sprayed and the mats are no longer green. We got off to a quick start once we picked up the jerk baits. Probably 25 fish caught in the 6 hours while fishing jerk baits. Pointer 100 and vision 110 in shad colors. We also caught a few on a senko,drop shot, and a chatter bait. 35+ fish caught in all and our best 5 went 15 pounds. If your looking to get out and catch fish Direct message me for booking availability. Eric

Tips: Tie on a jerk bait they are fish catchers.