California Delta and Reports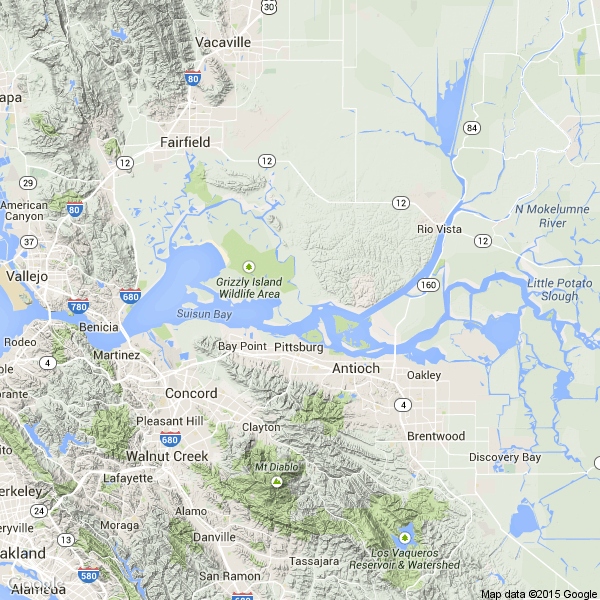 Click for Navionics/Google interactive map
Monday, Jun 17
Friday, May 10th, 2019
Water Temp: 68-71

Water Clarity: Stained (2-4 foot visibility)

Report: Wind didn't kick up as forecasted so headed out to B & W and ran up the Mokelumne around 3 for the bottom end of the outgo.

First Delta trip of the Spring so dropped in outside of Westgate Landing to get a sense of where fish were in the spawn cycle to see tons of fry of all sizes as well as quite a few cruising bass. Stumbled on to a couple of quick bed fish before moving on.

Started covering water along irregular weed edges with a Sammy for 5 nice fish and a couple of missed blowups up to about 4#. Moved up in to Hog with the Sammy for a couple more fish and flipped a few bucks before the wind machine started and muddied up the water with the incoming tide.

Tips: Normally would have thrown a frog but happened to have the Sammy on the deck from a previous trip and got bit on the 2nd cast. Broken weed edges concentrated fish allowing me to bypass long stretches of weed walls with both the topwater and flip baits
Monday, April 1st, 2019
Report: by Synwyn » Mon Apr 01, 2019 6:59 pm

I did very well on the delta this weekend. On Saturday, some friends and I fished Sugar Barge/Frank's. I searched isolated tullies near deeper channels and caught 4 fish between 2-3 lbs. I was pretty confident in the pattern, but every fish was pretty cookie cutter. After that, I went looking for docks near deeper water that had isolated rip rap near them. I found the bigger fish stacked on the docks and the rip rap. Pulled out a 3lber, 4lber and a 6lber on this pattern with a few others between the 2-3 lb range. My best 5 probably went for 18-19 lbs.

On Sunday, we fished Big Break and I caught a good one on the same tullie pattern on the outside of big break near the main channels - the big girls haven't moved up in there yet. Caught that 4 lber and a few in the 2lb range, and probably 25+ dinks between 8-12 inches

Report: by HavocTheBeast » Mon Apr 01, 2019 4:02 pm

Fished the Delta Saturday and Sunday. Both days we're pretty much a struggle.

On Saturday, my friend caught a nice 4lb striper (probably 25in+) and another large 9lb 2oz striper (probably 40in+... forgot our measuring tape that day) within the first 20min. Released back. The rest of the day was brutal. A few shakers here and there, but bites were few and very far in between (sometimes a few hours between bites). marked a few spots with fish, but they weren't biting in the afternoon.

Went back out Sunday with the wife, and I caught a 4lb 15oz largemouth in the early morning with a jerkbait and a 6lb 7oz largemouth in the afternoon on a dropshot. Both released back. Again, it was a slow bite with only a very few shakers here and there. The wife only got 1 bite trolling minnows all day and that was her only bite. She was pretty bummed out.

Water clarity was pretty good over the weekend. Sherman Island was slightly murky in several areas, but for the most part, visibility wasn't too big of an issue. Big Break, Bethel Island and Franks had much better visibility though.

Going to try again next week.
Saturday, March 16th, 2019
Report: by Synwyn » Sat Mar 16, 2019 6:30 pm

I launched today out of Sugar Barge and caught 4 or 5. Every fish was in 7-9 feet of water and they'd only bite a squarebill .

Water Temp: 54 degrees

Water Clarity: Muddy (0-2 foot visibility)

Report: Well after a few days of no rain my buddy and I headed out of Big Break to our favorite shallow water spots, where water temperature is a little higher than the main channel. As far into the slough as possible we had water temperature max out at about 57 degrees. No bites, caught one LMB about 1.5 pounds on a TRD with 1/4 ounce weight. Weather was beautiful, minimal wind. Rain is coming this week so I'm going to say that April, assuming temp continues to rise, will be the month to remember with all the rain we've had. Water levels were extremely high. We fished for about 3 hours, throwing everything from jerk baits, to chatters, to wacky, etc.

Tips: Stay home 'till April if you plan to fish the Delta. Or go to a reservoir in the lower Sierras where it's going to heat up sooner, and be clearer in clarity.
Thursday, March 14th, 2019
Report: by monte300 » Thu Mar 14, 2019 3:14 pm

I was at the Delta yesterday and the 20-25mph north wind flat out kicked our ***. However, in the Whiskey Slough/Empire Cut/Tiki Lagun areas the water clarity was pretty decent. Everywhere we went looked pretty safe but for us the bite was tough
Saturday, February 23rd, 2019
Water Temp: 53

Water Clarity: Muddy (0-2 foot visibility)

Report: Fished Franks area for a couple of hours not a bite. Also don't waste your time idling to the never built housing development past Emerald Point Marina, It is roped off and posted no trespassing.

Tips: Wait a couple more weeks unless you know where to find clear water.
Thursday, December 27th, 2018
Water Temp: 52

Water Clarity: Clear (4+ foot visibility)

Report: They say when you fish the Delta you better get used to the wind. Today was the only day my buddy and I could fish, so we decided to brave the 25+ mph winds. Fishing in these conditions can get pretty squirrely, so it's recommended to stay in the backwaters/marinas and avoid the large flats.

We launched at Disco around 12:30pm. Even with the houses there the north wind was brutal. We hugged north banks. Found one group of docks that held fish. Drop shot was the ticket here, as it usually is in the winter. We decided to brave a east/west stretch and hug the north bank. Jerkbaits were the ticket here. Fished until sunset at 5 ish.

No big fish, just fat, well-fed, healthy 1s and 2s. 8 fish in the boat. One broke off right at the boat. A couple more missed bites. Is this considered a good day on the Delta? We don't know, but we caught fish in miserable weather and we're happy about that.

This year has been tough for me on the Delta. I can fish reservoirs fine but the Delta is a different animal. However, the last couple trips have slowly been restoring my confidence.

Tips: Slow everything down. Dead stick the drop shot. Most hits weren't really hits, we just felt weight. If they did hit it was a subtle tick. Increase pauses between jerkbaits. Jerk, then count to a number. Or sit down and eat a sandwich. Hell, purposely backlash and pick out the backlash. Fishing slow, especially in the wind, sucks hard. But it puts fish in the boat.
Saturday, December 22nd, 2018
Water Temp: 55 deg F

Water Clarity: Stained (2-4 foot visibility)

Report: Left Bethel Island around sunrise and took a cold (39 deg F) ride over to Tinsley Island, mostly to avoid getting shot at by duck hunters at Frank's Tract. Only caught one small LM at Tinsley on a white/silver spinnerbait. Nothing on the swimjigs or crankbaits. Back on the north, inner-side of Franks kept the bite continually going with the spinnerbait (probably about 6 LMs) but nothing sizeable.
Saturday, December 1st, 2018
Report: by Kyle46N » Sat Dec 01, 2018 8:55 am

This was our second trip this week to the Delta, the first was slooooowwww, but we found them chewing good Friday. On the water by 9, and fished till dark. Tossed the IMA Flit 120 and Strike King KVD jerkbaits all day. Boated 30 bass between my son and I, highlighted by a 6 lb, 12 oz fish. Also had a 4 lber, and a 3.5er. Best 5 went 17 lbs. The fish were in the 3-8 foot range, located on grass and points. They were definitely feeding, albeit sluggishly. If the bait was moving, they wouldn't touch it. We started out in a pond type set up, and it was loaded. So, next stop was going to be the back of a slough to duplicate the setting, but we never made it, as every island point seemed to have fish on it in the front of the slough. Obviously it was great to catch fish all day, but I'm pretty psyched to get an idea of how these fish will position in the winter when they feed. Water temps were 53-55 and visibility about 3 ft.
Friday, November 30th, 2018
Report: Delta Report…Stripers Sturgeon Solid Bass action settling in

ABA Kicks off Out Of Russo's Marina Saturday morning promises to be a good tight Tournament as Fall winter conditions settle in.

Isleton Looks good as anglers take advantage of cooler water temperatures with Stripers and Smallmouth leading the way. Water temperatures have dropped with the cooler storms. VBO Vince Borges has been putting on a clinic and for huge Stripers in the shallows as we fin ally got some weather!

Walnut Grove . Fair for the trolling anglers, but fish cracking the 15 pound plus keeps anglers hopes up. Savage Prey series and Angry Eyes are the top choices here as well, there seems to bit more call for chartreuse patterns here. Bank anglers livers and cut baits prevail for plenty 2 to 4 pound catfish evenings are top for those looking for a few bites. Bass anglers try some smallie fishing, crankbaits and brown blue jigs and getting the Smallmouth.

Discovery Bay Some nice fish coming out of Discovery Bay this week. Bigger fish have been falling for a 8" Savage Gear 3D SHINE GLIDE. Dropshot will put more fish in the boat but the size is just not there. A-rigs and Rip Baits starting to work well now. Dress warm and enjoy the your time in Discovery Bay. Some Nice fish are coming Cranking Square bills like the DDO custom KP used to land several like the one pictured this week.

Frank's Tract Stripers and bass bite both OK but ya gotta Slow down with the cold temperatures. It's no secret what a little fall weather can do. Ripbaits are great options while small swim baits and swim jigs get the mention. We found plenty of Stripers and Black Bass with A-rigs, Swim Baits, like the Bone Colored Shine Glides getting grabbed. Lot of Stripers in main River and Mildred areas.

West Delta The West as in Honker Bay to the Bait tossers are getting fish when wind cooperates. Sturgeon quietly is slipping into the spotlight. Eel is the best bait over all, but night crawlers, roe and shad also scoring diamondbacks Broad slough and surrounding cuts. There were many shaker sturgeon reports in double power lines in Decker Island and Sherman Island. There were few shaker sturgeons also reports from Light 42 to Light 49 in the deep channel Most of the nice stripers coming soaking Shad, anchovies and sardines .

Las Vaqueros Fishing for trout continues to be good even with the increased water temperature. They are being caught in South Cove and Oak Point as well as Peninsula Cove. The baits of choice for shore anglers are garlic-scented PowerBaits, nightcrawlers or Kastmaster lures. Trout average a pound and a half but range to over 5 lbs. There was a 1000 pound Lassen plant. Light tackle is important for catching trout with 4-6 pound test being plenty. Trout fishing is good especially in the morning, with limits being caught from around the reservoir and more fish being caught overall. Several large trout were brought into the Marina this week. These included an 8 pound fish caught on a Kastmaster in South Cove, a 7.1 pounder caught in Cowboy Cove on powerbait and a 7.2 pound trout caught on a nightcrawler in South Cove. More limits are starting to show up from South Cove and from boats around the lake.

Contra Loma 500 Pounds of trout planted this week have anglers smiling. While there are very few anglers taking advantage of the put and take trout fishery here that action is solid. Kastmasters and floating baits are the keys. Marshmallows and crawlers are working for Loma regulars.

Provided by Dan's Delta Outdoors, 1625 Main St Oakley CA 925/234-4694 Follow us on Facebook
Friday, November 23rd, 2018
Water Temp: 52-54

Water Clarity: Stained (2-4 foot visibility)

Report: We decided to fish a little turkey shoot out of Tracy Oasis. Fished south past the Grant Line Bridge for the day. We began the day throwing a jerkbait and a drop shot. Had decent one 3lb+ come off on jerkbait. Alot of small fish on the drop shot 12-14"; not the ones you want on derby day. We started out fishing some dead end sloughs with minimal current with not much activity. We made a move out to the main river channel where the current was flowing heavier. I decided since always we were catching on the drop shot was mainly shorts to start dragging around a lipless crankbait on the steeper rock banks. Boom about 3 casts after making the switch we had a 5.5lber in the boat. A little bit further down another 3lber then i couldn't get another bite on the lipless. Switched to a chatterbait and start ripping out of the grass on a similar steeper rocky bank with good current and another 5lber in the boat. Chatterbait caught another 3lber to make a cull before weigh in as well. Best 5 bass went 17.19.

Tips: The bite seemed to pick up during the incoming tide when current picked up. On a side note after the weigh-in we went back out and found stripers running shad right at the Grant Line bridge and about 45 minutes of non-stop action with stripers up to 27" caught.
Sunday, November 4th, 2018
Water Temp: 63

Water Clarity: Stained (2-4 foot visibility)

Report: On the water at 7AM out of Frank's Tract. Water temperature around 63 degrees, no wind, low tide, fished until 1PM. Caught 3-4 striped bass in the main channel, biggest around 4 pounds (two keepers). All were caught on jerk baits against the rip rap. Switched to fishing for large mouth bass outside of Little Frank's and caught one on top water, then a few more on wacky worm, biggest to 2 pounds. Beautiful day on the water.
Monday, October 29th, 2018
Water Temp: 64.3-65.3

Water Clarity: Clear (4+ foot visibility)

Report: Fished the HL&S tournament yesterday, morning started off gorgeous, hit our first spot and started with top water popper ( silver and black) caught one keeper, Tried chatter baits in white but no luck with that, tried creature baits and the bite felt like they were just playing with the tails,
fished the main channels with he popper and it continued to produce bites boated another fish, went to fishing boat slips in the marinas and boated 2 more keepers top water, a 12.5 " fish hammered the popper and had the whole thing in its mouth sideways, they were really crushing it,
the wind played havoc trying to keep the boat in position in the afternoon, tried trowing a small A rig but no bites.
Good Luck
Sunday, September 30th, 2018
Water Temp: Water Temp 68 - 71

Report: by AKBASSFISHING » Sun Sep 30, 2018 8:19 pm

California Delta 9/30/2018
Water Temp 68 - 71
Visibility 1 – 6 feet
Wind 2 - 12 mph

Got a late start, launched the boat around 9:30 in the morning. The water was like glass.

We made a run to our usual weed flat. I started with my good ol' white swimbait and my father went with a topwater. The bite was very tough with conditions so calm. Lots of short strikes and fish bumping our baits, but not fully committing to them.

Then our luck changed. Some of the clouds that had been off in the distance, traveled our way. With the sun now blocked, the fish started to feed. Throwing spooks, we found plenty of fish willing to eat. Once we got one to eat, the school would fire up. From there, it was just a matter of how fast you could take them off the hook. This lasted for as long as the clouds would allow. But, once the sun came out, the bite died down.

With our fill of stripers, we switched tactics and targeted largemouth. It was a grind to be honest. I found a few willing to eat a jig, but the fish were few and far between. Then, the clouds made a grand reappearance. With the low light, I switched to a chatterbat. And just like that, the bite was on. Working the chatterbait along weedlines, adjacent to deep water, the fish were actively feeding. Lots of small fish, but a couple of better two's and occational three-pounder mixed in.

We followed the weedline pattern for a while, but the tide started to move too fast, which in turn killed our bite. Knowing the fish couldn't have moved too far, we moved to the inside of the weedline. Sure enough, the fish had re-positioned themselves in the slower water. The bite turned back on. Lots of small fish and some two's here and there. Then, I hooked a good one. I thought I hooked a striper by the size of the boil she made when I hooked her. She ran about like a train in the weeds. Fortunately, I was able to pull her out. It felt good to finally get a good bass, its been a while.

Overall, slow start, but we finally found some fish in the end.

Tips: Notes

The cloud cover was key for our bite.

The bass seemed to be relating to the 3 – 5ft drop-offs.

If you find a good bite and then it dies on you, don't be afraid to look around the area. A lot of times they just re-position themselves.
Monday, September 24th, 2018
Report: by THE DR » Mon Sep 24, 2018 12:09 pm

We made a couple exploratory trips this weekend to try and find some of the larger models. Focusing mainly on the Sac river side, we burned a ton of gas and made hundreds of casts for small bursts of action. When targeting the big girls we only throw 6-9" topwater plugs and 10-13" glidebaits. This does limit how many bites we actually get, but produces some heart pounding moments, when you do get one of the big fish show itself, by rolling on or bumping the bait. Over all it was pretty slow for us. We did manage a couple fish per trip to 10lbs on DeltaWoodBommber wood plugs. And, had a few 20-30lb fish follow the Deps 250 and TripleTrout, but none committed. It's still early for the fall run, so our hopes remain high for the coming months.

Water Temp: Water Temp 68 - 71

Report: by AKBASSFISHING » Mon Sep 24, 2018 7:21 pm

California Delta 9/24/2018
Water Temp 68 - 71
Visibility 1 – 6 feet
Wind 5 - 10 mph

With the new job, it's been a challenge to find time to make it out on the river. That said, I found some time after work.

We launched the boat around 5 in the afternoon. The tide was steadily moving out. It was nice to see our usual western wind had taken a day off.

We made a brief run to an extensive sand bar. The birds were circling the area, which is always a great sign. I started with a white swimbait and my father threw a large towater. Three casts in, I hooked up on a undersized striper. I proceeded to catch three more small ones on consecutive casts. Then, out of nowhere, a fish sized missile slammed my father's topwater. His reel screamed as the fish head for deeper water. A couple minutes later, we managed to boat the fish. She went just over thirteen-pounds. Not bad for for only 30 minutes on the water.

We played with the school of fish for a while, but then wore out our welcome. With the school gone, we moved to another large sandbar. The area seemed ideal, but the birds were not present. We fished it for about 20 minutes without a bite. Then, we saw some bird activity on the opposite shoreline. We made a V-line to them.

Luckily, I had tied on a topwater. We ran straight for the diving birds, and killed the engine so we could drift into them. We both cast into the chaos, and immediately hooked up. We ran about the boat following our fish, the chaos of the moment was intense. We managed to get them in, both around six-pounds. We hastily took them off and looked for the school. Making long casts and working our topwater erratically, we doubled up again! It was a crazy 10 minute period on this school, that you couldn't "NOT" get bit. These fish ranged from three to six-pounds.

By the time we knew it, the sun was getting low, and our thumbs were raw. We called it a day. In about 2 hours, we boated around 25 stripers.

Tips: Notes

Work your topwater super erratically, once they rise on it, slow it down. This way, you can cover a lot of water.

Finding birds is important, it doesn't matter if they are just sitting there because they know the fish are there.
Saturday, September 22nd, 2018
Report: Dan Mathisen
Sep 21, 2018, 9:21 AM (1 day ago)
to me, burk@eastcountytoday.net

Delta Report….Great Weekend ahead for East County anglers!

Bethel Island's Russo's Marina will Host FLW event this next week as Anglers from all over the country converge on East County to experience a pretty darn good Fall bite

Isleton Capt. Stan Reports Salmon Anglers are seeing success, a few fishing finally started getting an occasional report of success from Salmon searching anglers. Water temperatures have dropped with the cooler evenings. Many anglers to the west are seeing more salmon daily… getting close. . Capt. Stans Spinners are the best bet for those who want to try. Catfish are the best target species this time of year that can help you beat the summer doldrums . Anchovies, Mackerel and Sardines are good choices here for the whiskerfish.

Walnut Grove Salmon are increasing in numbers Capt. Stans Spinners and Mepp's FC 78 getting mentioned Bank anglers Pile worms and cut baits prevail. Catfish action is getting the most praise, Few Stripes are in the area as anglers recover still around as temperatures return more seasonable in the Walnut Grove area as the trolling bite is OK mostly small fish. Best area has been Courtland to Walnut grove. The Sacramento Turning Basin continues to be decent with stripes caught there by lure tossers. Red Eye Shad and small shad patterned plastics are the top choices here as well.

Discovery Bay Cooler evenings have the bite changing combined with the wind have Spinnerbaits and Buzzbaits doing better daily. Stay near main river current with Crankbaits Strike King XD 6 and 2.5 square bills. Top water stripes are showing in the deep water side. Punching Beavers and Craws getting the most better bites.

West Delta More Anglers in search of stripers are finding a few keepers on occasion from both boat and bank. Most of the nice stripers coming soaking Shad. Antioch Pier scored stripers to 30 inches this week. The West as in Honker Bay to the Broad Slough plug casting is getting fish when wind cooperates. A few more Salmon success stories have come on the incoming tide with Mepp's Flying C's in Pittsburgh and Humphries areas . Bass Bite stays solid in the Break and surrounding cuts. Cranking and spinnerbaits is starting to improve daily. Punching get's the bites the key is staying square to your target and setting hard.

Provided by Dan's Delta Outdoors, 1625 Main St Oakley CA 925/234-4694 Follow us on Facebook
Monday, September 17th, 2018
Water Temp: 70-71

Water Clarity: Clear (4+ foot visibility)

Report: Fished the Hook Tournament- first spot hit a point (incoming tide) on the main river and third cast boated a keeper, allot of stripers boiling in the area caught an undersized striper, left that area for another spot and it was windy which could have been a good thing but that area and others just produced tons of dinks, caught em on top water poppers, a rig, but the crank bait bite was not there, switched to a shakey head senko and it also caught dinks,
on one slough caught what appeared to be a 4+ (on shakey Head) when it saw the boat it was having none of it, jumped about two feet of the water and was gone. That's the Delta. Bigger fish ae far and few between. allot of pleasure boat and jet ski traffic, be careful.
Good Luck

Tips: Hit allot of spots, Patience helps. When throwing whackey rigged senkos to a tule bank the boat was in 11 ft. of water about 15 ft. out, let the senko sink to bottom and while reeling back to the boat was when the strikes came.
Wednesday, September 12th, 2018
Water Temp: Water Temp 71 -74

Report: by AKBASSFISHING » Wed Sep 12, 2018 6:23 pm

California Delta 9/12/2018
Water Temp 71 -74
Visibility 1 – 5 feet
Wind 10 - 18 mph

Before getting into the report, I want to talk about some "jet skiers" we encountered. We were fishing an offshore flat, and we saw a group of around 10 jet skiers and a small cruiser coming towards us. We were obviously casting to the shoreline and even attempted to divert them away from us, but I guess that doesn't matter, since two of them decided to cut between us and the shoreline. Not only did they blow the spot, but little did they know that they were in only about a foot of water. Its people like this, that kill or injure others. Be aware of your surroundings and be safe out there. Anyways, back to the report.

We got a late start today, put the boat in around 8 in the morning. The tide had just switched, and a good wind blew from the West. A little front had also moved into the area, providing some welcome cloud cover.

We ran to a large exposed weed flat, the wind was blowing against the current, which made our lives mush easier. Going with the wind, we cast to the outer weedline. On my second cast, my rod loaded. At first, I thought I was snagged, but then it pulled back hard. After a brief scuffle, my father netted her. She went 5.10 on the scale. We continued down the entire weedline and had decent success, but nothing like the first fish.

Seeing the tide was now in full swing, we looked for some cover. Finding some sparse tullies, my father went with a spinnerbait, and went to town on the fish. I stuck with the crankbait on the outside, while he went for the heart of the tullies. This one-two combination yielded a good number of fish, the largest going around three-pounds. We followed this pattern for the remainder of the morning.

By noon, the water had dropped substantially, so we backed off the shore. Targeting the drop, we worked the edge with Texas-rigs. Just like the other day, the fish had positioned themselves on the drop-off. We managed a good number of bass, again the biggest going around three-pounds.

By 4 in the afternoon, we called it a day. Overall, we had maybe 15-pounds at max. With the day starting so well, I couldn't help but think the day was going to be a pig fest, but it was an overall grind to get the bigger fish.

Tips: Notes

The fish are not in the direct current, find breaks or protected pockets with some movement.

Fishing crayfish patterns was the ticket to getting bit.