California Delta and Reports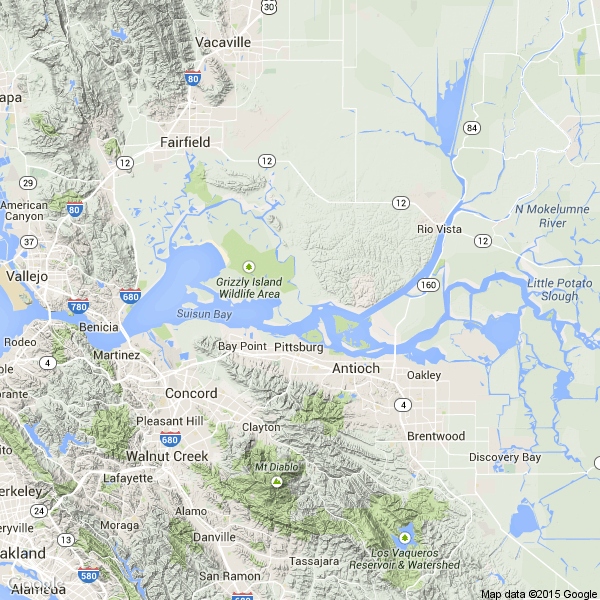 Click for Navionics/Google interactive map
Wednesday, May 27
Monday, August 26th, 2019
Report: by ElGuapo » Mon Aug 26, 2019 3:55 pm

Was still down in the dumps after hearing a friend passed away earlier in the week. Wanted to get out on the water clear my mind. Glad I did.

Launched at 7AM, about an hour before low tide. Water was 73 degrees at the ramp and seemed to stay in the mid 70's throughout the day, multiple locations.

Threw a plopper for the hour or so but no takers. Started punching grass around 8:45 and had 17+ lbs in the boat by just after 9:15. Punch bite continued throughout the day, multiple locations, but no big kicker fish after that morning melee. Here's the highlights: https://www.westernbass.com/forum/delta-report-lbs-mins-video-t123269.html
Thursday, August 22nd, 2019
Water Temp: 75

Water Clarity: Stained (2-4 foot visibility)

Report: Got to Paradise early about 5am, no one around so took our time getting prepped; one other bass boat pulled up and launched; as soon as I hit the switch to tilt the motor up and remove the transom saver/tilt brace, I could hear the weakness in the hydraulic motor. I knew the battery was likely weak because my front electronics had been on and I hadn't realized it til morning. Decided to still try and launch and buddy echoed battery was weak and motor wouldn't turn. Here's where I wanna thank the fellow basser who launched his boat just ahead of me. He came over after parking his truck and offered a jump. I declined as I keep a Jump N Carry power pack. He offered other tips (like get it started and run up and down Disappointment a few times to recharge it) and after some misc chat, he went on his way. THANK YOU to the friendly bass guy, I appreciate it very much! (reminded me of when I gave another bass boat my half jug of oil as he had run empty, he insisted on giving me $$ which I kept refusing so he forced it into my buddy's hand ...positive karma I guess) Anyways, got the boat started and ran down Disappointment, turned left on the San Joaquin and ran down to 14mile and Buckley, then turned back and ran up to the San Joaquin side of the Delta Yacht Club. Tested shutting off and starting, good to go. Started fishing there with a jerkbait and squarebill for me, dropshot and neko rig for buddy. We caught a few 10-12 inchers; continued to work the flat, changing to a whopper plopper that brought up a 4lber. Then more 12"ers. Ran up to St Francis entrance and picked up more 10-12"ers on same offerings. Moved to Little Connection inlet and caught some 1 and 2lbers on 5" Berkley Generals in Junebug. Since we were only staying half day, ran to White Slough at 10:30 to finish out our morning through noon and that's where we started getting 1, 2, and 3lbers, dropshot, shakey head stick worms (Generals), and neko rigs, junebug and houdini colors. Fish were pretty aggressive; at least 3 of them didn't just do the usual 'tick tick', they grabbed and pulled my rod down hard, I thought they were striper hits on a crankbait but they were on my shakey head (owner ultra finesse ball head). Headed in at 12:15pm, decent half day.

Tips: Not qualified to give tips, but what I mentioned above is what worked for us. I used the 1/8 or 3/16oz owner ultra finesse ball head jig with a junebug general as my dropshot weight (to double up chances and it works) with a standard size 1 or 1/0 for my dropshot hook 16-18" up (MMIII 6" dropshot offering). I caught several on either one, sometimes bottom shakey head, sometimes dropshot. No doubles this time out but it's happened before. Buddy hit majority of his on the neko rig. btw, if I may offer up, per Shin Fukae, "neko" is pronounced "necko", not neeko. Just thought I'd offer that up. Anyway, tight lines, bent rods, and THANX HUGE, AGAIN to the friendly bass guy at the ramp!
Thursday, August 15th, 2019
Report: by ElGuapo » Thu Aug 15, 2019 5:32 pm

Launched out of Russo's just after 7. Water at the ramp was 73 degrees. Caught a few on top water, frog and drop shot right off the bat at the north end of Franks but nothing to write home about.
Got to punching around 10 and did that for the next 5 hours or so with some intermittent, unsuccessful froggin'. Had a lot of tentative bites that resulted in high velocity tungsten chipping the side of the boat in one case. :evil:
DBW is definitely spraying a lot more fish holding weeds both submerged and floating unfortunately. Not sure why they're not spraying all the algae choked hydrilla.

Highlights in vid here: https://www.westernbass.com/forum/delta-report-t123115.html
Wednesday, August 14th, 2019
Report: by johnabsmith » Wed Aug 14, 2019 11:13 pm

I was just talking to George at Bay Tackle about how much harder big fish have been able to come by and snuck out right after with my old man. Just before dusk we made casts on my favorite stretch of river, and we swing at the same exact time. On my swing I boat flip a striper on a sweet beaver, which doesn't happen often. When he swung, something swung back. I PROMISE YOU a whole tullie clump lays over then I hear the braid start ripping off the spool. After what seems an eternity I reach down and grab a lip with both hands. didn't have a scale but I caught one just shy of 12 on a previous trip and this was EASILY bigger (photo does not justice, almost didn't want to show it!). It was just his day and as he said, "guess I just been living right."

only fished 5pm-dusk all on a 200yd stretch. super hot day, incoming tide, super big waxing gibby. 2nd best was 6# and caught multiple good fish all old school flipping breaking down tullies fishing fast with accuracy. easily one of the best days in life.
Tuesday, August 13th, 2019
Water Temp: 77

Water Clarity: Stained (2-4 foot visibility)

Report: Left Buckley Cove at 630 and headed west. Started on top water and fish were aggressive until 9 catching fish up to 5lbs. Fish started moving to different positions due to outgoing tide so we switch tactics to Crankbaits and chatterbaits in 6-10 feet of water that produced some bites up to 2 1/2lb fish. Again the bite started to slow so we broke out punching and swing headed jigs with crawfish and that produced a few in the heat the day on slack tide and 100 degree temps. The area was wide open. Only saw 3 other bass boats out cruising.

Tips: Stay adaptable and move with the fish. Lots of busting bait in the morning take advantage of it by having frogs, buzzbaits and whopper ploppers on deck. Take lots of water and food to grind out the hot day, if you put the work in and go where the fish move it you shouldn't have a problem.
Tuesday, July 30th, 2019
Report: by ElGuapo » Tue Jul 30, 2019 10:19 pm

Launched out of Russo's just after 6AM. Water temps in the low 70's, 2-4' visibility. Water temps topped out at 77 degrees, air temp 101. Ran up to the north end of Franks and through a sammy and plopper. Got bites and blow ups but no quality fish. At 10AM ran around and found a spot with healthy grass. With all the spraying the state has been doing this has become a rarity. Immediately started getting bites on the punch rig. Ran out to another spot further east where there had previously been healthy grass only to find it had been sprayed as well. Pulled a quality fish out a decaying clump of hydrilla, punched some floating vegetation for a while then ran back to the previous spot for another round. The fish had reloaded and we caught a few more punching the same spot. At that point I was starting to get dizzy from the heat and ran back to Russo's.
Saturday, July 27th, 2019
Report: by Kyle46N » Sat Jul 27, 2019 10:24 am

For any of you forum members looking to just put friends, family on numbers of fish right now, head to the Delta with drop shot in hand. Any 6 to 7 inch trick worm style/straight tail style worm will do. Make sure to cast into the water. And proceed to catching. Seriously, for highest numbers any inlets/outlets near flooded islands are awesome, but any tule edges on any island works also. I've had my wife and kids out there thd oast few weeks with 50 plus bass days and even hit 80 or so on one trip. Hope this helps someone have some fun.
Tuesday, July 23rd, 2019
Water Temp: 76-81

Water Clarity: Clear (4+ foot visibility)

Report: Went early Tue 545am out of Paradise, low incoming tide. Decided to try and explore some different areas than usual so ran down Disappointment to just before the San Joaquin and Tinsley/St Francis. There seemed to be a lot of activity at the surface, coming and going. Threw jerkbaits and squarebills into them whenever encountered and would pick up some shaker stripers anywhere from 10 - 14 or 15 inches; fun fights as they were spunky and hit aggressively. Picked up a few almost-keeper bass but no real sizes there. There were some houseboats apparently with a lot of wakeboard and water skiers and they were starting pretty early too, so we got out of the area over to Columbia Cut. Wouldn't ya know it, we chose the route these boarders and skiers were going round and round. After about the 5th round and only a choice few hookups on neko and ned rig/dropshot combos, we ran to Little Connection/Little Potato Slough, and Little Venice areas and worked some flats as well as rock wall weedlines, picking up a few 1lb and 2lbers. Used neko/ned rigs/dropshot and then switched to slow-rolled swimbaits (Berkley Power Swimmer - Ayu) on 1/8 oz head and Flatlands Shimmer Spin (spinnerbait with just a paddletail). Caught 3 in a row on San Joaquin side of Little Venice... 1 lber and a couple 2lbers. Partner was hooking up with a lot of 10"-12"ers on his red craw squarebill so he went to a ned rig/drop shot (ned rig as the dropshot sinker) and started picking up 1 - 2lbers, not many, but enough to believe we were having fun. It was around 11:30am and high tide so we ran up to White Slough and picked up a couple more 1 and 2lbers and called it a day at 12:30pm.

Tips: As I always say, I'm not really qualified to give any tips; but what worked for us was early mornin' jerkbait (LC Pointer Aurora Black, Megabass 110 GG Perch and Gill), 3.8" swimbait, neko rig / Berkley General 5", and drop shot using ned rig as sinker. 75% hits on drop shot and 25% hits on the ned rig (PB&J - MMIII on both).
quick note:
I'm not a tourney fisher so my fishin' buds and me aren't so much worried about total weight we caught or kicker fish; we just like hookups, no matter the size. Don't get me wrong, we love it when line peels out and we know it's got some size, but we're just as happy simply gettin' bit and settin' the hook, whether it's a dink or 1, 2, 3lbs, etc...and we go home feelin like we had a fun day. I get it when guys talk about totals, and I respect that. But not worrying about our total catch let's us reflect that we simply got hookups and that's why we went out. And that's also why I have no problem tellin' where we went and what we used. If someone else goes there and catches, great! Then they had fun too!
Saturday, July 20th, 2019
Water Temp: 75-low 80's

Water Clarity: Stained (2-4 foot visibility)

Report: Since hardly anyone posts:
Friday the 19th. Showed up at around 1pm. Tail end of the outgoing tide. Incoming started at 4ish. Threw the typical topwaters and the fish were keyed on the buzzbait. The fish ignored the plopper, frog and vixen. Best bite was on low tide, sparse weeds. Once the incoming tide began moving in, the topwater bite died for all intensive purposes. I could barely get bit after that. Pitching, chatter, cranks, etc did not work for us. Ended with about 13lbs. Biggest fish on the grassburner. Total of 9 fish or so. Stayed in white slough. Small striper schools were busting all over but could not get any striper action?

Tips: Buzzbait in shad color.
Friday, June 28th, 2019
Water Temp: 69 to74

Water Clarity: Stained (2-4 foot visibility)

Report: I have not posted here in years but saw deepvbasser's report and said why not. We started late at the bottom of the tide (9AM), and went into False River where it was rather windy. Fished the rock banks on the North side and got two dinks and two dink stripers as well. Moved up by Fisherman's Cut and started back on the south side picking up a fish here and there, mostly all dinks. Later ran over to the San Joaquin and headed South and found just a few more fish and again mostly all Dinks. I did not report it but last week, in that same area, I got a nice 5 1/2 pounder. Anyway, I ended the day today with 27 bass and the two stripers and my buddy got 14. Two of his were big fish for the day - one right at 2 lbs and one at just under 2 pounds. By noon, the winds had died to almost nothing plus I noted very little fluctuation of water levels after the incoming tide. I tried cranks, blades, drop shot, and chatterbait as well as a wopper plopper for nada. All fish on soft plastics and mostly senkos. Overall a real fun day for us just no size.

Water Temp: 68-74

Water Clarity: Stained (2-4 foot visibility)

Report: Ok, no one wants to pist, I mean post a report. I guess I will.
Expected another windy day as the wind has been in double digits (12-20mph) last few weeks. Weather forecast said 13mph this morning but just before i left my house, it said 6mph til about 4pm and would then go into double digits. So we launched around 6am from Paradise; already a few boats and kayakers ahead of us. Wind wasn't that bad but we went to our fav protected area at White Slough. First two fish: 1. 1lber on a neko rig; 2. 7lb 5oz on a crankbait. Decided to just stay outta the wind as much as possible so we worked this protected section with a moderate-light wind. Neko and weightless senko/plastic stick worm (berkley general) using junebug and green pumpkin got lots of bites and brought in several 1lb - 2lbers and a few just barely keepers. One fish on a jerkbait on the long pause (20secs) .. LC flash pointer / aurora black. Crankbait hits were on LiveTarget pumpkinseed squarebills.... around 5-6 shaker stripers along with the several 1 -2 lbers. Decided to just stay in this area from 630am til about 12:15pm, just working the line, going back to the start point, and working it again, each time picking up a few fish on both neko rig and crankbait. Around 12:15pm, moved out into a main slough and caught a few barely keepers and decided to call it a day and get an early start back (and beat the Fri traffic). Off the water by 1pm.

Tips: Not really qualified to offer "tips" but here's what we did: Started the morning with jerk/crank baits... after the 7lber, continued crankin and rippin but it slowed down so rotated through ned, neko, and weightless (both t-rigged and wacky).... also dropshot, then crankin' (by the way, i use a ned rig as my dropshot weight and caught 2 at the same time this way... have done this at Clear and Folsom Lakes as well).
Anyways, everything looked good in our fav go-to spot and weed patches are cropping back up, so I believe the bass are moving back in. A few months back, It went dormant when they were spraying and hopefully won't do it again for a while as the weed beds disappeared, and so did the fish..... we noticed many months ago our fav hitters died out. Well, seems to be coming back and a 7lb 5oz kicker sure put a big exclamation point on it. On a crank no less. Hopin' it only gets better.
Hope new reports start coming through. We don't fish tournaments so any fish on the hook is a good and fun thing for us. kickers are simply a bonus.
Friday, May 10th, 2019
Water Temp: 68-71

Water Clarity: Stained (2-4 foot visibility)

Report: Wind didn't kick up as forecasted so headed out to B & W and ran up the Mokelumne around 3 for the bottom end of the outgo.

First Delta trip of the Spring so dropped in outside of Westgate Landing to get a sense of where fish were in the spawn cycle to see tons of fry of all sizes as well as quite a few cruising bass. Stumbled on to a couple of quick bed fish before moving on.

Started covering water along irregular weed edges with a Sammy for 5 nice fish and a couple of missed blowups up to about 4#. Moved up in to Hog with the Sammy for a couple more fish and flipped a few bucks before the wind machine started and muddied up the water with the incoming tide.

Tips: Normally would have thrown a frog but happened to have the Sammy on the deck from a previous trip and got bit on the 2nd cast. Broken weed edges concentrated fish allowing me to bypass long stretches of weed walls with both the topwater and flip baits
Monday, April 1st, 2019
Report: by Synwyn » Mon Apr 01, 2019 6:59 pm

I did very well on the delta this weekend. On Saturday, some friends and I fished Sugar Barge/Frank's. I searched isolated tullies near deeper channels and caught 4 fish between 2-3 lbs. I was pretty confident in the pattern, but every fish was pretty cookie cutter. After that, I went looking for docks near deeper water that had isolated rip rap near them. I found the bigger fish stacked on the docks and the rip rap. Pulled out a 3lber, 4lber and a 6lber on this pattern with a few others between the 2-3 lb range. My best 5 probably went for 18-19 lbs.

On Sunday, we fished Big Break and I caught a good one on the same tullie pattern on the outside of big break near the main channels - the big girls haven't moved up in there yet. Caught that 4 lber and a few in the 2lb range, and probably 25+ dinks between 8-12 inches

Report: by HavocTheBeast » Mon Apr 01, 2019 4:02 pm

Fished the Delta Saturday and Sunday. Both days we're pretty much a struggle.

On Saturday, my friend caught a nice 4lb striper (probably 25in+) and another large 9lb 2oz striper (probably 40in+... forgot our measuring tape that day) within the first 20min. Released back. The rest of the day was brutal. A few shakers here and there, but bites were few and very far in between (sometimes a few hours between bites). marked a few spots with fish, but they weren't biting in the afternoon.

Went back out Sunday with the wife, and I caught a 4lb 15oz largemouth in the early morning with a jerkbait and a 6lb 7oz largemouth in the afternoon on a dropshot. Both released back. Again, it was a slow bite with only a very few shakers here and there. The wife only got 1 bite trolling minnows all day and that was her only bite. She was pretty bummed out.

Water clarity was pretty good over the weekend. Sherman Island was slightly murky in several areas, but for the most part, visibility wasn't too big of an issue. Big Break, Bethel Island and Franks had much better visibility though.

Going to try again next week.
Saturday, March 16th, 2019
Report: by Synwyn » Sat Mar 16, 2019 6:30 pm

I launched today out of Sugar Barge and caught 4 or 5. Every fish was in 7-9 feet of water and they'd only bite a squarebill .

Water Temp: 54 degrees

Water Clarity: Muddy (0-2 foot visibility)

Report: Well after a few days of no rain my buddy and I headed out of Big Break to our favorite shallow water spots, where water temperature is a little higher than the main channel. As far into the slough as possible we had water temperature max out at about 57 degrees. No bites, caught one LMB about 1.5 pounds on a TRD with 1/4 ounce weight. Weather was beautiful, minimal wind. Rain is coming this week so I'm going to say that April, assuming temp continues to rise, will be the month to remember with all the rain we've had. Water levels were extremely high. We fished for about 3 hours, throwing everything from jerk baits, to chatters, to wacky, etc.

Tips: Stay home 'till April if you plan to fish the Delta. Or go to a reservoir in the lower Sierras where it's going to heat up sooner, and be clearer in clarity.
Thursday, March 14th, 2019
Report: by monte300 » Thu Mar 14, 2019 3:14 pm

I was at the Delta yesterday and the 20-25mph north wind flat out kicked our ***. However, in the Whiskey Slough/Empire Cut/Tiki Lagun areas the water clarity was pretty decent. Everywhere we went looked pretty safe but for us the bite was tough
Saturday, February 23rd, 2019
Water Temp: 53

Water Clarity: Muddy (0-2 foot visibility)

Report: Fished Franks area for a couple of hours not a bite. Also don't waste your time idling to the never built housing development past Emerald Point Marina, It is roped off and posted no trespassing.

Tips: Wait a couple more weeks unless you know where to find clear water.
Thursday, December 27th, 2018
Water Temp: 52

Water Clarity: Clear (4+ foot visibility)

Report: They say when you fish the Delta you better get used to the wind. Today was the only day my buddy and I could fish, so we decided to brave the 25+ mph winds. Fishing in these conditions can get pretty squirrely, so it's recommended to stay in the backwaters/marinas and avoid the large flats.

We launched at Disco around 12:30pm. Even with the houses there the north wind was brutal. We hugged north banks. Found one group of docks that held fish. Drop shot was the ticket here, as it usually is in the winter. We decided to brave a east/west stretch and hug the north bank. Jerkbaits were the ticket here. Fished until sunset at 5 ish.

No big fish, just fat, well-fed, healthy 1s and 2s. 8 fish in the boat. One broke off right at the boat. A couple more missed bites. Is this considered a good day on the Delta? We don't know, but we caught fish in miserable weather and we're happy about that.

This year has been tough for me on the Delta. I can fish reservoirs fine but the Delta is a different animal. However, the last couple trips have slowly been restoring my confidence.

Tips: Slow everything down. Dead stick the drop shot. Most hits weren't really hits, we just felt weight. If they did hit it was a subtle tick. Increase pauses between jerkbaits. Jerk, then count to a number. Or sit down and eat a sandwich. Hell, purposely backlash and pick out the backlash. Fishing slow, especially in the wind, sucks hard. But it puts fish in the boat.
Saturday, December 22nd, 2018
Water Temp: 55 deg F

Water Clarity: Stained (2-4 foot visibility)

Report: Left Bethel Island around sunrise and took a cold (39 deg F) ride over to Tinsley Island, mostly to avoid getting shot at by duck hunters at Frank's Tract. Only caught one small LM at Tinsley on a white/silver spinnerbait. Nothing on the swimjigs or crankbaits. Back on the north, inner-side of Franks kept the bite continually going with the spinnerbait (probably about 6 LMs) but nothing sizeable.