Northern California Lake Fishing Report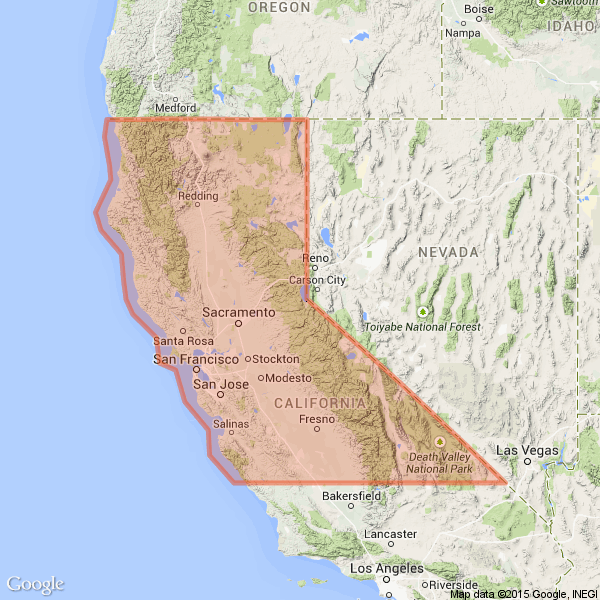 Date Unknown
Water Temp: 54

Water Clarity: Clear (4+ foot visibility)

Report: Launched at Bailey Cove around 8:00 and ished the willows with no takes. Pulled out and went across to the east side o the McCloud and started split shotting bubble gum worms. Three 13" clones. Went back through and ripped a ew dinks out o the bunch. Started working points and picked up three more 13" clones. By then the dinks were out in ull orce. Larger ish, "improved clone," came later dragging brown jig in 50 eet o a steep bank. Going out today, Wed., to try and upgrade the take. Hey Jerry, thanks or all the input. As I ish Shasta every Wed. and most Sunday's all start pitching in. I've got a white Ranger with green trim and a 200 Merc. See y'all on the water.
City: Shasta Lake

Water Temp: 49-55

Water Clarity: Clear (4+ foot visibility)

Report: Not too much to add to Jerry and Gary's reports below. I ished the McCloud both days. Most o my bigger ish came on the MGM #26 witches T curly tail that Jerry turned me onto. He gave me a ew other tips as well, but this was the one I lived and died by on Saturday. It really turned on once the water warmed a bit on any mudlines. My big ish was a 2.5 smallie and I had another that went 2.1. My partner caught a couple with the same bait but had his on a 3/16th darter rather than the 1/4 oz I was swimming along the bottom and didn't have near the same results. He also did well with a morning dawn/ chart. tail 6" worm he was split shottin. He picked up a 2.3# spot or our irst keeper and hooked into a 3+# largemouth that broke his line at the boat on the morning dawn. But when the water warmed up the curl tail with the chart. tail was the ticket or me. Sunday weigh-in was at 12:00 and I could'nt get them to move up to take the curl tail so I joined my day 2 partner who was kicking my butt shaking a light oxblood. We both started using them or very consistent action until I started throwing my curl tail again just ater 11:00 when the sun had been on the water or awhile and we had a mudline. It added a 1.5# smallmouth that helped us cull a 0.9. I think the curl tail would have done well had we ished into the aternoon. When it was all done I only edged out Terry Witty, the second place boater, by a tenth o a pound. Terry ished up the Sac. Sunday and had more weight and numbers than we did. I believe he was shakin as well. I would also like to thank Jerry and his wie Bronla or speaking to our club and giving us some general patterns and ideas or the lake. I think it was a great help or a lot o the members who are not amiliar with the lake and don't really have a chance to preish it. A big thank you to John Coyle o MGM worms or providing sample bags o his product to our club members. He has antastic worm color and texture. Mysel and several o members o our club will be buying a lot o his product in the uture.
City: Newark

Tips: Count the curl tail to the bottom in 20-30' o water and slowly swim back along the bottom. When the water warms during the day use the same technique in 12-18' o water along points with a good mudline.

Water Temp: 51-55'

Water Clarity: Clear (4+ foot visibility)

Report: I'm SURE some o you would like a resh perspective on Shasta, not that jerry doesn't do an adequate job. I'd also like to thank jerry and his wie Bronla or their hispitality. Also John Coyle (MGM worms) or his generosity, worm packs or us all. Fished the CVBC club tourney sat & sun. Launched out o Jones Valley on sat. Fished slopey points in Pit, limit o seven ish (pro am) by 8 am. Caught them on blades, crank baits, then carolina rigged brush hogs. Went to the squaw arm and ished a vertical wall. Killed them here, with the Rainbow #99. Caught 25 ish in a hour. Only one twp pounder though. Ended up with 11.05 lbs. Sunday started in the squaw, on a long point, with submerged islan tops nearby. Only caught a couple small ish with the carolina rig. Started point hopping in the back o this huge cove.Found a ton o ish at the mouth o a creek channel. Caught and released over 30 bass in our hours.Nothing over 1.7 lbs though.The #99 was the ticket again. Ended up with 9.28, two day total was 20.33 .
City: San Leandro

Tips: It appears the ish are just starting to stage in the Pit and Squaw. Look or points near spawning areas, good luck. Can't wait or a return trip next month. Maybe I can get a our.jerry, don't be upset because I beat you in that sprint!!!

Water Temp: 44

Water Clarity: Clear (4+ foot visibility)

Report: ished the won bass pro/am as an observer(meaning u don't pay, u can't win but u can help ur pro partners) on sat-sun. ished the main body below Water s Gulch to over on the Pit as ar up as Clickapudi and on Squaw creek upstream to HorseCreek Point, My MGM #69&#109 idget came through nicely especialy day two, my day one pro Wayne Breazeale culled out my only ish with his and went 11.99 lbs, my day two pro was Frank Morton and I managed to put three into our ive ish limit or 7.94. the weather was miserable but not too cold, lots o rain, lake up to 52.5 and on the rise. The eagles are showing up and the baby making is in progress, 138 teams went out or the largest Shasta turnout ever or a Won Bass tournament. I had a great time and Wayne put on a worm ishing lesson I won't soon orget. Frank showed me some dierent techniques with tubes and both o them let me up ront or a bit. The winning weight was 27.77 lbs, results are on the won bass website
City: Redding

Water Temp: 52-53

Water Clarity: Clear (4+ foot visibility)

Report: Out o packers at 9:30 am Sunday. Fished in the sac and main lake all day. Started with the dropshot. Second cast brought a 2 lb. smallie. Caught 15 keepers all day. Tried or the reaction bite but could not get anything going during the 30 minutes that I tried. Fairly productive day considering the clear sky and high pressure. Wind was around 20 mph. O the water at 4 pm. Local tournament weigh-in as I pulled out and I did not hear o very many limits.
City: medord

Water Temp: 59

Water Clarity: Clear (4+ foot visibility)

Report: Fished the Cottonwood Bass team tourney out o Bridge Bay.Me and my cousin started out in the Pit, caught our limit by7:30 am shakin worms on 1/8 oz. Dartheads. Light colors were the best. Ran to the Sac and culled 4 ish on the samepattern. The ish were shallow in the Sac and Suspended o points in the Pit. When I say shallow I mean in less than a 1' tight to the bank. We weighed 5 or 10.48 that was 10thand out o the money. We lost 2 and broke o 1, all around a good ish day.
City: Rodeo

Water Temp: 54

Water Clarity: Clear (4+ foot visibility)

Report: Are you sick and tired o being unable to launchland your boat because o rude incosiderate ellow isherman parking on the rampsishing rom the docks etc. or could it be that you're tired o the lights at the ramps never working. Please call 530-238-2824 and voice your complaints. Why is it everytime the government decides to make us pay, the more we pay the worse the service. And i you have the time and patience you might try and explain to the rude arrogant people parking on the ramps ishing on the docks and not paying that i we isherman don't stick together there will be no more ishing in Caliornia.
City: Lake Almanor

Water Temp: 55-57

Water Clarity: Clear (4+ foot visibility)

Report: I ished only the Sac arm during my Thanksgiving weekend visit. I you just want good action ish a dropshot rig o blus and 45 degree sloped points in 20-40 eet. I ound most o the ish in 25-30 eet. These however are the ever present dink Spots with the occasional keeper size ish. I tried slowly rippin and landed a 3 lb Rainbow and small Spot. Finally, I decided to ind some lats near deep water that had scattered good size rocks and red clay bottom. I used a 1/2 oz. Big Boy Baits brown jig with Yamamoto smoke/purple/black twin tail trailer. All the ish I caught this way were keeper size with the best nearly 3 lbs.
City: San Ramon

Tips: Fish the jig very slowly and wait to you are sure they have eaten it. I you swing on the very irst tap you will most likely miss 'em. When you eel the jig make contact with a rock really slow down. That's where there at.

Water Temp: 57-58

Water Clarity: Clear (4+ foot visibility)

Report: Had a great time ishing or the 100% Tourney and learned a ew things. Light line was a must or our bite. I ished jigs almost exclusively my partner the dropshot. 1/4-3/8oz on the jigs ( Yamamoto ) and a single rigged worm or the dropshot rig using 1/4oz weight. Fishing these two rigs we caught more than 100 ish total in our days rom 4" - 3 1/2#. Mostly spots and a ew smallies. We were ishing deep walls and inding pockets o ish along them. Some were on points and others back in coves in deep holes. I wanted to throw reaction baits but the plastics bite was good and we wanted maximum bites. This is a beautiul lake this time o year and they are deinatly biting regardless o "pressure" this lake has received as o late. Highly recommend a visit soon. cv
City: Mountain View

Tips: Brown Jigs, light colored plastics.

Water Temp: 58 to 59.5

Water Clarity: Clear (4+ foot visibility)

Report: ished 100%toc ri in preish had 13.5 or 5 with a 5.5 spot and a 2.1 smallie on a baby bass pointer 100 all others caught dropshottin a slug by waterdog lures or a 4" keeper 1010. sat had 9.14 2.5 pounder on the same ripbait all others that day including 3 1.9 lbrs came beore 9.15 am dropshottin the slug in 25 to 40 oot o water. sun it got a little tuer and took me a while to igure out the ish moved up to 15 to 25 eet caught all my ish 8lbs worth on the 4" keeper 1010 dropshottin including a 2.86 smallie. couldnt get a rip ish sun.
City: copperopolis

Tips: rip ish came on points and were generally heaver than dropshot ish which were ound in the bottem o small coves with a v bottom as apposed to a u shaped bottem. i your catching trout on the rip bait your on the right track

Water Temp: 68

Water Clarity: Clear (4+ foot visibility)

Report: Launched at Bridge Bay soon ater what looked like weigh ins or local tournament was completed. Word o mouth was that the day didn't go well or most o them. Headed up to Kamp Kamloops. Picked up three smallmouth o the rock wall at 36 eet with the new Berkley Power Hawg in Watermelon. Used the 4" Hawg, Texas rigged with a 1/4 bullet(not pegged) on 2# diameter Fireline with a size 1 EWG Gamakastu. Experimented adding the Berkley Bass Attractant to one rig and ished an identical rig alternating every ive casts or so. Got more strikes with the attractant added. Find small (4-8") bass in about 6-10' water near rock slides then back o about thirty yards and carlina rig a Berkley lizard, black/chart. tail along the bottom back and orth or the bigger, up to three pound bass. One small 14" spot in Hertz Bay amoung the group o houseboats. Fished hard or until 9PM to catch only our keepers totalling only 7.5 lbs. Launched at irst light Sunday morning headed to the Pit. Lots o tree tops just barely under the water, worth the added piece o mind to take it slow. Water stained, but still 67-68 degrees in backs o coves. Jigged Power Hawg in deepest part o coves next to every tree visible. Biggest ish was a 2.75 lb. smallmouth. Fished probably every tree and point on the south side beore calling it quits at 3:30pm. Lots o light, quick, taps, only a ew decent ish though.
City: Medord, OR

Tips: Berkley 4" Power Hawg in Watermelon and Junebug, 4" Power Worm, and the new 3" Berkley Drop Shot Power Pulse Worms on smaller hooks, light line, and lots o patience. Don't pay TOO much attention to the big balls o baitish as there was nothing happening anywhere near them, at least not this weekend. Only baitish that provided bass attention was outside o Silverthorn where the wind was blowing them into the west acing banks and some bass were ound near them but couldn't get them to hit.

Water Temp: 70

Water Clarity: Clear (4+ foot visibility)

Report: Fished the 100% tournament. Was a tough bite.A lot o small ish.Had an early morning topwater bite in the McCloud arm.Wormed ish the rest o the day.Dartheads and dropshots worked best.Small ish in 5 to10 t.Larger ish in15-20 t.Many ish suspending in40 to 50 t.Fish are at and ull o shad.Don't think the daytime bite will pick up until the shad are gone.
City: Castro Valley

Tips: clear/ blue superspook and 6inch Morning dawn/cht tail caught the most keepers.

Water Temp: 69-74

Water Clarity: Clear (4+ foot visibility)

Report: mmorning bite has not been good but the evenings have been great in the McCloud, Pit and Squaw Creek, ound bass in 5-25t o water and some shrimp still moving around in the cooler upper arms, last three days we have caught about 20 with no dinks and an average o 2 to 2 1/2 lbs including some smallmouth at the top o the pit, we have used shad raps and risto raps and my usual jigs with the larger ish coming on the shad rap and risto rap on secondary points in the stumps in the upper pit, u need to travel about 12 miles up the Pit rom Jones Valley and start watching or surace action around 6 to 630PM, the water up there in the evinings is holding a lot o shrimp which is a bit unusual or this time o the year and a little late in my past experiences. Went on a morning salmon ishing trip on the 25th to the Lava Rock Hole in the Bend area just north o Red Blu and only managed one 22 lb er. lots o ish in the area and there is a good mid-day bite as o now.
City: Redding

Water Temp: not shere

Water Clarity: Clear (4+ foot visibility)

Report: went out to packers bay yesterday and cought 12 bass on a jig water down 59 eet.not allot o house boats.
City: redding

Tips: worms work good espeshally power bait with a dark red coler

Water Temp: ??

Water Clarity: Clear (4+ foot visibility)

Report: Went houseboating with the amily Friday thru Monday. Mostly relaxed and took the kids out or tubing and kneeboarding. Did a little bit o ishing. First time the wie's been out ishing this year. Caught a ton o dinks. We caught ours on weenies and morning dawn worms. I also caught a bunch a my skitter pop. We only ished early and in the evening. Maybe two keepers or the whole trip.
City: Sacramento

Tips: We don't have the deep water ishing skills. I'd guess the bigger ish are deep!!!

Water Temp: 78-81 degrees

Water Clarity: Stained (2-4 foot visibility)

Report: Fished the McCloud arm (not real hard).Lots o 6 inchers on a pop r.Nothin on a spook.Dart head in 15-40 t o water on the nothing red banks worked best.Lake is dropping about a oot a day and the ish are FULL o shad/other bass.Best ish about 2 pounds.

Tips: Best color-morning dawn /ct tail.Bite will be tough until lake stabilizes?Go early it's hot!

Water Temp: 70

Water Clarity: Clear (4+ foot visibility)

Report: water temp is alling like a rock, most arms have lost 5-8 degrees since the 3rd, cool weather today. Talked to seven dierent boats, all report catching a ew and mostly small ish, saw one 3 lb spot over by cone point in the squaw and the guy ished all day or 7 ish, nighttime still the best with all the boating traic but things are cooling o a night, was 66 degrees at 7:30 pm today, not very typical, supposed to heat up by monday. Lake coming down rapidly nearly 2t per day, now at 30t down.
City: Redding

Water Temp: 76

Water Clarity: Stained (2-4 foot visibility)

Report: a series o aternoon storms with high winds and rain, lightning has slowed things considerably, 3 short trips and only 3 bass, all small, the evening o the third provided 60 mph winds with three boats capsized and numerous houseboats torn loose rom staked moorings, a big mess. The 4th o July crowd let early, lots o mudlines o o most points and the entire lake is a mess with the exception o the upper arms, lake temp has dropped 3-5 degrees throughout, the lake is dropping a oot and a hal per day, things should smooth out when the hot weather returns in the next 5 days or so. Lake level is down 26t and it is raining at 930 pm on the 4th.
City: Redding

Water Temp: 71 to 73.9

Water Clarity: Clear (4+ foot visibility)

Report: I spent 8 days rom the 5th to the 13th o June on the Sacramento arm. I spent all o my time in, and around gooseneck cove. Had very little success. My cousin and I tried almost every thing at one time or another over the week. Tried ishing scattered rocky structure with a slow rolled white spinner bates. Only very limited success. Also tried lukes in dierent colors, no luck. Only limited success. This was the toughest year or ish, in the our years that I have been going to the lake, and the constant wind made it seem like I was in one kind o weather system or another or the whole week.
City: South Lake Tahoe

Tips: Rip a white spinnerbait out rom the bank the kill it, or a second or to them do it again...

Water Temp: Low 60's

Water Clarity: Clear (4+ foot visibility)

Report: Fished both days 5 am to 6 pm. On Thursday, no morning bite, but good aternoon bite. Fity spots rom real small to two lbs, average about 13". Fished Pit arm, steeper walls were better. Used sot plastics to include tubes, but mostly 4 & 5" worms. Any color I tried worked. Friday, the bite was practically all day and under the same conditions. Most ish were in 1 to 10 eet. Fish were very aggressive and many were swallowing the baits.
City: Davis

Tips: It was deinitely a innesse bite as I only got one bite on a lizzard. The skinny straight tail worms seemed to work best or me.