Almanor Lake and Reports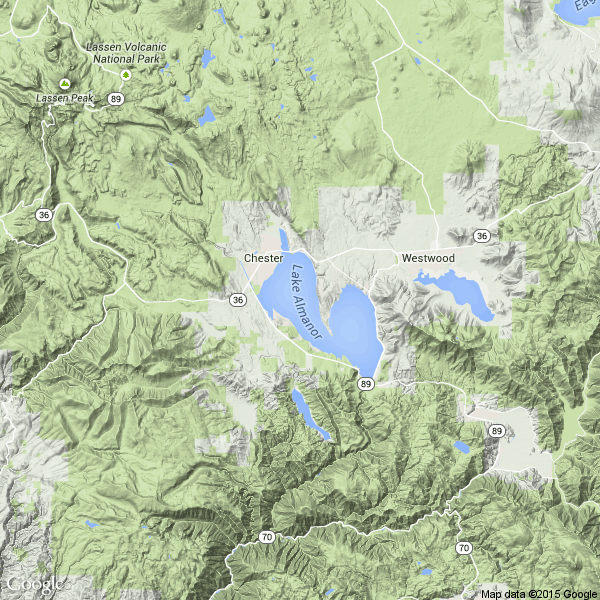 Click for Navionics/Google interactive map
Wednesday, Oct 20

Rain/Snow Likely
Precip: 63%

Date Unknown
Water Temp: 62

Water Clarity: Stained (2-4 foot visibility)

Report: Monday and Tuesday we spent the day in the northeast corner in all the stumps that were visible or up to 3' submerged throwing a 4" white Senko with a 1/0 EWG and they just couldn't get enough o them until we ran out. Would not touch a 5' o any color so wound up cutting o 1" o white and salt/pepper until my overnight rom Phil's Prop showed up with more 4" and white tube baits. Caught nothing less than 15-20 a day in the 3-6 pound range (yes we weighed many). As the week progressed so did the pollen rom all the pine trees and tons o it were sitting on the surace making spotting the stumps more diicult until yesterday when all the pollen starting settling into the water making it totally murky but still ish as long as the wind was not blowing. Saturday we went all the way south where it was gin clear and hundreds o beds holding ish while we worked white tubes with great success. I you're planning on going up there, don't wait and you should still have an unorgettable ishing trip as my hook setting arm is so sore I have to treat it to reduce the swelling. Wind only came up on Saturday and boy did it blow so we worked the banks with blades with a air degree o success. We planned this vacation around the ull moon and already have next year's vacation time marked on the calendar.
City: Wheatland

Tips: Senko in white, 4" and white tube baits sight ishing stumps and beds. Blades on the windblown banks in white, double willow lea and smoke grub trailer. Warmest water was 62 so they are still on the beds. Have a ball!

Water Temp: 69.5

Water Clarity: Clear (4+ foot visibility)

Report: My wie,2 boys and my sel went up to are place at Lake Almanor or two weeks in August. We all ish rom are boat in the Hamilton Branch area as well as the east shore rock areas,early morning o course. Fishing in the Hamilton Branch area was good just about all o the time.
City: ANTIOCH

Tips: This time o year we all did well ishing out o the boat with jigs,worms and some inline spinners. From shore,in the rec 1 and 2 areas. We also used loating worms o o the point at the coutry club.

Water Temp: ??

Water Clarity: Clear (4+ foot visibility)

Report: Had an awesome trip this week to Almanor. Not much or Bass ishing caught a couple real small Smallmouth on a Crankbait and loating night crawler. Trout ishing is Fantastic at hamilton Branch. Went there three times and my Dad, my 11 year old cousin and I all limited out on trout all three times. Theres a trick to the branch though. You have to go all the way up to where the stream actually lows in to the the arm o the lake. Dont waste your time on all the ish youll see close to shore. You can see thousands o ish but many wont bite. Cast out where the water lows down rom the stream like part into the lake with a bobber and a cricket or a Wooly Bugger with a clear bobber. Once you have casted out your bobber let it drit in the current and be ready. Set the hook on the irst bounce o your bobber because that is usually the only chance youll get. All the ish i kept averaged a pound and a hal to 2 1/2 pounds. On the last day i casted out and hooked into a lunker, got the ish all the way in and it weighed at 5 lbs.
City: Rancho Cordova

Tips: i u have the oppurtunity to go to the lake dont waste your time anywhere else go to Hamilton Branch.