Merced Lake and Reports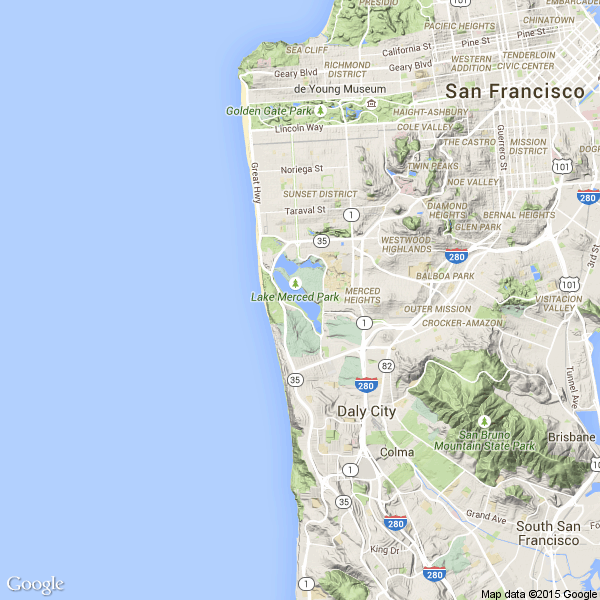 Click for Navionics/Google interactive map
Sunday, April 16th, 2006
Water Temp: 48

Water Clarity: Muddy (0-2 foot visibility)

Report: went out for about an hour today. i managed to one bass today and she was a whoppin 8pound female. caught on a 4"purple yammamoto senko in the toolie in the south lake on the pier
City: San Francisco

Tips: the lake is very slow because of the cool water, but keep on tryin and you will land your bass.
Thursday, April 13th, 2006
Water Temp: COLD

Water Clarity: Muddy (0-2 foot visibility)

Report: FISHED FROM 6 TO 1 AT THE SOUTH LAKE ON MY PONTOON BOAT AT PUMP HOUSE AREA..MANAGED TO SPANK 2 BIGGEST WAS 3.5 ON MY BOGA...THREW MY FAVORITE SPINNER ALL MORNING WITH NO LUCK..SO I DOWNGRADED TO A SMALLER SPINNER AND HOOKED UP...I ALSO LOST TWO FISH ON FISHING MY PURPLE SENKO T-RIGGED AT THE ABANDONED PIER IN THE SOUTHLAKE....ONE RAN STRAIGHT INTO THE TULES AND GOT ME HUNG UP AND THE OTHER HAMMERED IT AND I WASNT PAYING ATTENTION AND I SET THE HOOK TO LATE...THAT WOULD OF BEEN 4 FOR 4 IF I WOULD OF LANDED THEM....ALL IN ALL HAD A HECK OF A DAY WITH THE ACTION AND THE WEATHER....HOPE ITS LIKE THIS MORE OFTEN

Tips: THE FISH WAS WAY MORE ACTIVE TODAY BECAUSE THE OF THE NICE WEATHER AS PREDICTED
Saturday, April 8th, 2006
Water Clarity: Muddy (0-2 foot visibility)

Report: Went out for 2 hrs today between 10:00am and noon. Tossed spinnerbaits and Senkos for the whole time. Fished the North and South Lakes at the boat docks and piers. No takers, biters or bumpers...Saw an angler in a float tube in North Lake. He had as much luck as I did.

I noticed on the South Lake, the water at the DPW Pier is lower - as evidenced by the growing number of chopped tules sticking out of the water there.
City: Daly City
Friday, April 7th, 2006
Water Temp: COLD

Water Clarity: Muddy (0-2 foot visibility)

Report: WAS OUT THROWING SENKOS AND SPINNERS FROM SHORE FOR ABOUT 2 HOURS.DIDNT GET ANY BITES BUT I SEEN A HUGE AND I MEAN HUGE SALMON LOOKIN TROUT CRUISE RIGHT PASS ME IN THE NORTH LAKE BY THE ENTERING GATE.I MY GUESS PROLLY A 6-7 POUNDER AND nO IT WASNT A CATFISH BECAUSE I SEEN THE BEAK LOOKING MOUTH.I WAS THINKING MAYBE SOMETHING WAS WRONG WITH IT BECAUSE IT WAS MOVING SO SLOW AND DIDNT GET SPOOKED OF ME AND IT WAS VERY DARK COLORED...WEIRD..ANYWAYS..I'LL BE BACK NEXT WEEK WHEN THE WEATHER CLEARS...HOPEFULLY IT DOES
City: SAN FRANCISCO
Sunday, April 2nd, 2006
Water Temp: COLD

Water Clarity: Muddy (0-2 foot visibility)

Report: WHO SAYS FISH DONT BITE IN THE RAIN?MAN WHAT A DAY...WAS OUT SINC 6:15 TILL ABOUT 11.INVESTED IN A PLONTOON BOAT AND I WAS OUT PUTIING IT TO THE TEST.....CAUGHT THREE FISH IN THE SOUTH LAKE IN THE END CLOSESES TO OCEAN BEACH...BIGGEST WAS ABOUT 3.5....AND ALL ON MY SPINNER....TRIED JIGGIN WITH A YABBIE AND EVEN TRIED DROP SHOTTING....BUT NONE OF THOSE WORKED...MAN IT WAS FUN...LOOKS LIKE I'MMA SAY BYE BYE BANK FISHING FOR AWHILE....WELL ATLEAST TILL I GET ME A TROLLING MOTER BECAUSE PADDLEING WITH THOSE DARN STICKS WASNT FUN...MET A LOCAL BASS GUY BY THE NAME OF JAMES..HE SAID HE COUGHT ONE FRIDAY ABOUT 5.5 POUNDS ON A SENKO AND WAS OUT TRYING TO CHECK HIS CHANCES AGAIN ...MADE HIM A BELIEVER THAT SPINNERS DO WORK HERE...THEN IT THE SKY STARTED TO BURP AND GROWL ENOUGH FOR ME TO CALL IT A DAY CANT WAIT TO BE OUT ANOTHER DAY
City: SAN FRANCISCO

Tips: NEVERRRR GIVEEEE UPPPP LIKE IKE
Tuesday, March 28th, 2006
Water Temp: COLD

Water Clarity: Muddy (0-2 foot visibility)

Report: FISHED THE SOUTH LAKE TODAY FROM 7 TO 10 JUST PRACTICING ON MY FLIPPIN.....WITH NO LUCK..ALSO THREW MY SPINNER AT EVERY ANGLE ALONG THOSE TULE LINES WITH ALSO NO LUCK...THIS WEATHERS KICKIN MY ASS...HOPEFULLY WE GET SOME DECENT WEATHER THIS WEEK WITH SOME GOOD-O-SUNSHINE =)
City: SAN FRANCISCO
Sunday, March 26th, 2006
Water Temp: Cold

Water Clarity: Muddy (0-2 foot visibility)

Report: Fished North and South lakes and Impoundment. On the North Lake at the pier below the boathouse, I threw out a 4" Senko along the tule wall between the pier and boat ramp on my spinning rod. Put the rod down with a slack line. I went to get my stuff from the other end of the pier. On the way back to where I had cast my bait, I see the rod tip bouncing around. I ran this fat old body as fast as I could to my pole, picked it up and it was over...well, that was the excitement of the day for me...

Saw a basser in a yellow kayak nail a couple of small fish on a chartreuse spinnerbait at the South end of the South Lake near the bridge. Fished with a couple of guys at the boat docks. Gabriel from Merced, CA who showed me a pic of a huge bass he caught a couple of weeks ago - and Takahashi from Japan, who had never fished the Lake before .
It's back to work tomorrow, but I had a fun time at the lake for 3 hours - anyway.
City: Daly City

Tips: If you cast out your line and leave it alone, you'll be sorry (maybe).
Saturday, March 25th, 2006
Water Temp: COLD

Water Clarity: Muddy (0-2 foot visibility)

Report: Fished from 6 to 7:30am at the north lake boat launch .Threw spinners and a crawdad Rat-L Trap.....on my very first cast on my spinner a nice 2 pounder smacked it instantly so that was fun and yes I release em all..didnt stay too long because the weather was bothering me so I'll be back tomorrow for a better chance
City: SAN FRANCISCO

Tips: Like always fish slow...and pay attention to what it is your really trying to do. Goodluck
Thursday, March 23rd, 2006
Water Temp: Still Pretty Co

Water Clarity: Muddy (0-2 foot visibility)

Report: Caught 2 bass today - in Solano County, then stopped at Lake Merced on the way home. Fished the Impoundment for 45 minutes or so. Tied on a Strike King Bleeding Chartreuse and White 3/8 oz spinnerbait. Tossed along the brushline on the left, fished both sides of the sand point in the middle and slow rolled the bushes on the right. Not a hit or bite...the water is clear and cold.

Met a nice young man named Kin in the parking lot. He braved the South Lake in hip waders today. He had no luck, either. Looked like he had a small rattle trap rigged up. I asked him to post a report. i encourage everyone reads these and fishes the Lake to submit a report once in a while. I really enjoy reading them and I learn a lot about how other guys fish the Lake, what works for them and it gives me confidence when I read that folks are catching bass.
City: Daly City

Tips: Catching fish at Lake Merced right now is all about the weather. It was nice this afternoon, tomorrow and saturday rain is forecast. Sunday, partly cloudy...so who knows? Just get out there and give it a try (weather permitting)...
Wednesday, March 22nd, 2006
Water Temp: cold

Water Clarity: Muddy (0-2 foot visibility)

Report: So what do you do when your boss sends you home early?? Go to the lake and smoke a cigar that's what! Got my line in the water around 3:45pm and tried a black and blue jig with a ribbon tailed grub trailer at the DPW pier for an hour or so. Didn't have any luck there so I decided to try my luck at the impoundment for a little while. I tied on Dad's (Mike Ashton's) white bleeding spinnerbait to see what happened. I cast out along the treeline where the tules came out to a point, SLOWLY bringing it back in. I was working it so slow I could barely feel the blades turning. On the third cast I landed a 2 pound LMB. Then tried the other side and on the first cast landed a 3 1/2 pound LMB. I had to call it a day after that. Well, I have to say that it was a nice day at the lake.
City: South San Francisco

Tips: Again...work SLOWLY. If you already think that you are working it slowly, slow it down more than that! It will pay off sooner or later. Happy Fishing!

Water Clarity: Muddy (0-2 foot visibility)

Report: Fished North and South Lakes today. Tried several spots - underneath the bridge separating North and East lakes with a jig and plastic grub trailer. Fished a drop shot rig on both sides of the pier just below the Sunset Circle parking lot. Same with the Boat docks on the South Lake as well as the DPW pier and Impoundment. Slow rolled a spinnerbait for a bit along all of the tule walls and points I could cast to. Spent 30 minutes at each area. Until the weather starts settling down, and we have a few decent (meaning steady weather patterns)days in a row, the bite will probably be slow. I didn't get hit, bit, bumped or tagged at all today. Neither did the 5 other bassers I ran into while fishing today.

I'll be going out of town tomorrow, but will try to return to Merced on Friday. It has been a fun week at the Lake, though. Met so many interesting guys and have had the opportunity to fish every day. Now, that is a rush!

My son is out there as I post this. I wonder how he is doing?
City: Daly City
Tuesday, March 21st, 2006
Water Temp: cold

Water Clarity: Muddy (0-2 foot visibility)

Report: fished the south lake by the boat docks for about 2 hours slow rolling a chartreuse spinner and tossed around a 4'senko green pumpkin ...didnt get any takers but I did bump into Mike Aston and chatted for awhile .... Mike thanks for showing me how to post...all this time trying to figure out how to post and in the end the darn submit report was in front of my face the whole time! I'll be back tomorrow ...my spinner has a date with one of those fat females swimming around =)
City: san francisco

Tips: fish slow and most importantly fish with confidence

Water Temp: Cold

Water Clarity: Muddy (0-2 foot visibility)

Report: Three hours and two cigars at the Lake today. Fished both North and South Lakes. Threw a 4"smoke colored Senko on my spinning rod. Drop shot a 3" light green YUM caterpiller grub along the tules. Split shot a 4" pumpkin green wooly hawg inside holes in the tules on the inside of piers...nothing today...To take a kesson from Norm Mackenzie - "When you fish at Merced, you are looking for one fish, that one bite."

Met a fellow basser named Pete today. He is a cool dude. Hope he had some luck, today.
City: Daly City
Monday, March 20th, 2006
Water Clarity: Muddy (0-2 foot visibility)

Report: Mike the Ultrabite Black Bass scent works great, I caught alot of big bass with it.
City: s.f.

Tips: they work real well with the Standing Yabbie made by River 2 the Sea.

Water Temp: Cold

Water Clarity: Muddy (0-2 foot visibility)

Report: Fished South Lake today for 1 hour. Stayed with a black and blue jig and pumpkin green curly tail grub trailer. Flipped the tules around bank and off of the DPW pier. No luck today. I did try out a bass scent called Ultrabite Black Bass. It smells like decaying shellfish. If you have ever ate steamed whole crab and thrown away the shells, afterwards your garbage smelled like holy hell...well you get the idea. It is made in the U.K. I really have no idea if the stuff works, I'll keep using it when I jig fish and I'll report on my success, or lack thererof.
City: Daly City
Sunday, March 19th, 2006
Water Temp: cold

Water Clarity: Muddy (0-2 foot visibility)

Report: Fished North Lake along bank from West End Tules to long pier. Arrived at 12:00pm and left at around 3:30pm. Flipped the tules with a black/smoke colored 4" Senko and drop shot a 4" Roboworm along the back and sides of the pier. Got one light bite on the Senko and that was it.

A beautiful day at the Lake. Met a fellow San Franciscan and basser named Norman Mackenzie. His son is Scott Mackenzie (who currently fishes on the Stren Tournament circuit). He stopped and chatted with me for a while on the pier. We both have wonderful experiences of the Lake and fishing with our kids there. He has probably forgotten more about bass fishing at Lake merced than I will ever know. Believe me - he hasn't forgotten a thing! He is a fine gentleman and I hope to see him out there again, soon.
City: Daly City

Tips: Should be some fine fishing here, in just a little bit. Work the baits real slow and be patient...the water is going to warm up, soon.
Saturday, March 18th, 2006
Water Temp: cold

Water Clarity: Muddy (0-2 foot visibility)

Report: Well, got a chance to fish with my dad (Mike Ashton)at the Lake today. Fished some of the south lake piers with no luck. Did get a couple of hits on the boat docks, dad was using a 4inch smoked black senko and I was using 1/2 oz blue and black jig w/ a berkley power tube as a trailer. Water is still pretty cold. Once the weather warms up we should all have more luck...Happy Fishing!
City: South San Francisco

Tips: Fish SLOWLY...
Friday, March 17th, 2006
Water Temp: cold

Water Clarity: Muddy (0-2 foot visibility)

Report: Fished Impound for about 1 hour. Used a 3/8 oz black/blue jig with a Yum wooly hawg trailer. Pitched and slowly dragged through the grass and flats near tules. Didn't get hit,bit or bumped... but met Jason (Jaybizzle) and his pal Ali. I am happy to read of J's success today. I'm going to head out there again at least 1 more time this weekend. Stay tuned and don't touch that dial...
City: Daly City

Water Clarity: Muddy (0-2 foot visibility)

Report: went to go fish merced for a few hours today not expecting much cause of the weather but boy was i wrong!!!! saw mike ashton fishing the impound stoped and talked for a minute nice guy. ended up with one bass about 2 pounds off of a cut tail senko. and another that went for at least 10# probly more but i didnt have a scale and i didnt want to kill the fish so after a few pic i let him go. that fish was my all time best bass for merced!!! both fish were caught from the south lake deadsticking plastics. the 10# was fat as can be prespawn female. wow i still cant believe it. what made it nuch more exciting for me was that i was using 4# test in the tules with an ultra light set up. WHAT A FIGHT!!!!!!!! WHAT A RUSH!!!!
City: pacifica

Tips: fish are suspended against the tules in 4 to 8 feet of water. <*){{}}><
Sunday, March 12th, 2006
Water Temp: cold

Water Clarity: Muddy (0-2 foot visibility)

Report: Went back to fish North Lake today. Stayed from 10:30am to 12:30pm. Fished a blue/black 3/8 oz jig with a YUM pumpkin green wooly hawg trailer, flipping the edges of the tules from the West lake entrance to the long pier. Tried deadsticking the jig along the backside of the pier right in the thick of the tules and dropping the jig into each little "hole" in the tule wall.

No bites or bumps or anything.

Weather is still very cold (low forties) and it rained off and on. I'll be out of town on business next week, but will try to fish at Merced next weekend.
City: Daly City